Index of All Cemeteries
Alphabetical Index of All Burials
Previous Page
Use the following to search across all the cemeteries listed.
Example: "Smith, Roger" (yes, use the quotes)
007 HOLLY SPRINGS BAPTIST CHURCH &nbsp- &nbsp Surname starts with A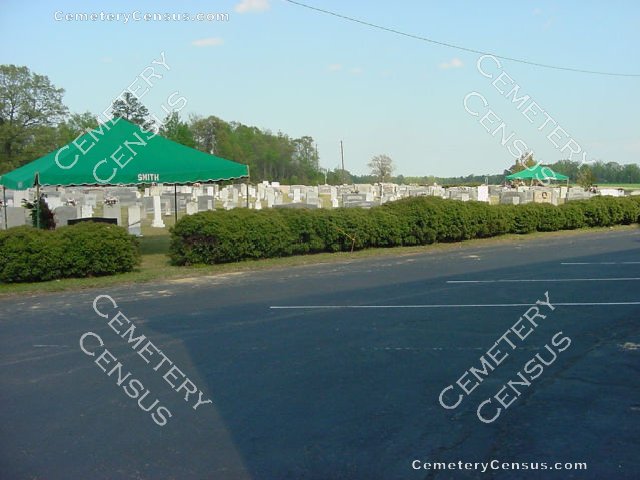 Location - 385 Holly Springs Church Rd, Broadway.

Coordinates: 35d 26m 24.8s N; 79d 00m 47.6s W Click here for Google maps

Surveyed by and photographs by Harnett County Friends of the Library, Julie & Vernon Gambrell, and others.

View #2 in the cemetery. View of the church.


Aleman, Lois R. (b. 7 Dec 1916 - d. 1 Mar 1997)
Survived in death by husband: John Aleman, son: Al Daughtry, stepson: Johnny Aleman, stepdaughter: Ann Redman, half brother: Phillip Radford, sisters: Doris Creech and Audrey Crumpler, half sister: Betty Fay Woodard, two grandchildren, one great-grandchild.

Allen, Herbert Ralph Jr. (b. Unknown - d. 9 Nov 1952)

Allen, James M. (b. 23 Sep 1946 - d. 24 Feb 1976)

Allen, Patricia M. (b. 11 Nov 1947 - d. Unknown)

Ammons, Lonnie "Curtis" (b. 1942 - d. 24 Jul 2002)
Survived in death by Joyce E. Ammons wife Lori Tauntan and Yonna Davis daughters Gary W. Ammons son Robert King stepson Roland, Billy, Johnny, Bobby, Glenn ammons brothers Edna Boone, Trula Burgess, Ethel Cooper, Jearns Mears, Nancy Bass sistersThree grandchildren Three step grandchildren.

Angel, Elmer C. (b. 1919 - d. 19 Mar 1943)

Arnette, Leadie S (b. 15 Feb 1909 - d. 29 Aug 1998)
Preceded in death by husband, George Arnette. Survived in death by daughter, Doris Johnson; foster son, Michael Arnette7 grandchildren;15 great-grandchildren.

Arnold, Tommie Ray (b. 8 Jun 1981 - d. 11 Jul 2001)
Survived in death by Parents; Connie and Debbie Patterson Arnold; sister; Jessica Arnold, paternal grandparents, Tommy and Judy Arnold; maternal grandparents, Ray and Elsie Patterson.. Funeral home: O'Quinn Peebles Funeral Home, Lillington NC. Military marker. - Backside.

Asbill, Elenora W. (b. 30 Jun 1915 - d. 18 Oct 1987)

Asbill, James H. Sr. (b. 12 Dec 1909 - d. 13 May 1960)

Ashley, Sean (b. 12 Jan 1966 - d. 25 Aug 1991)

Athans, Cleata McNeill (b. 8 Nov 1930 - d. Unknown)

Athans, Nicholas (b. 17 Feb 1931 - d. 30 Aug 1997)

Autry, Alex A. (b. 25 Nov 1919 - d. 15 Aug 1997)

Autry, Mildred Knight (b. 15 Mar 1920 - d. Unknown)
Web page updated 14 December 2017
Index of All Cemeteries
Alphabetical Index of All Burials
Previous Page