Index of All Cemeteries
Alphabetical Index of All Burials
Previous Page
Use the following to search across all the cemeteries listed.
Example: "Smith, Roger" (yes, use the quotes)
001 MT. PLEASANT UNITED METHODIST CHURCH &nbsp- &nbsp Surname starts with D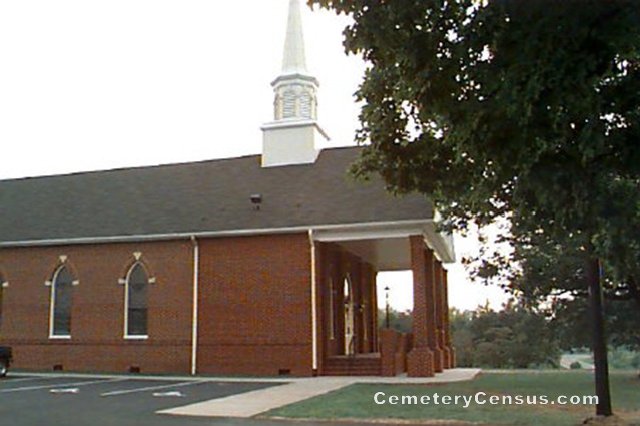 Location - 4400 Alamance Church Rd (SR-1500), Liberty NC.

Coordinates: 35d 57m 01.0s N; 79d 33m 07.7s W Click here for Google maps

Directions: from Burlington NC, go south on Hwy 62 until Alamance Church Rd (SR-1005). Turn east on Alamance Church Rd and go east until you reach Kimesville Rd (SR-3346) and Black Rd (SR-3345). Church and cemetery is on the right side of the road.

Survey by Darrell B. Clapp about 1999. Transcribed by Gary Thompson in April 2009. Photographs by Gary Thompson.


Dale, Elmer Howard (b. 19 Jun 1928 - d. 24 Mar 1993)

Dale, Janet (b. - d. 31 Jan 1958)

Dale, Jeanette (b. - d. 31 Jan 1958)

Dalrymple, Epsie Soots (b. - d. 27 Sep 1992)

Dalrymple, Hal V (b. 17 Apr 1931 - d. 15 Nov 1966)

Dalrymple, Roger D (b. 11 Sep 1955 - d. 28 Nov 1959)

Dalyrumple, Clarence (b. - d. 20 Jan 1989)

Dixon, David Leroy (b. 25 Jun 1925 - d. 3 Oct 2013)
Husband of 1) F. Lucille Gilreath Faust Dixon (married 1 Jul 1950) and 2) Shirley Leonard Dixon. Son of James Wilbert Dixon and Ometa Mattie Morris Dixon. Born in Chatham County NC and died in Guilford County NC. Note: his body was donated to Wake Forest University School of Medicine. His grave plot is reserved beside his wife Shirley L. Dixon.

Dixon, Shirley Leonard (b. 31 Aug 1935 - d. 25 May 2011)
Wife of David Leroy Dixon.

Drumwright, Sallie Black (b. 25 May 1855 - d. 5 oct 1957)

Drumwright, Walter N (b. 25 May 1855 - d. 11 Feb 1937)
Web page updated 13 May 2017
Index of All Cemeteries
Alphabetical Index of All Burials
Previous Page