Index of All Cemeteries
Alphabetical Index of All Burials
Previous Page
Use the following to search across all the cemeteries listed.
Example: "Smith, Roger" (yes, use the quotes)
002 SMYRNA UNITED METHODIST CHURCH &nbsp- &nbsp Surname starts with A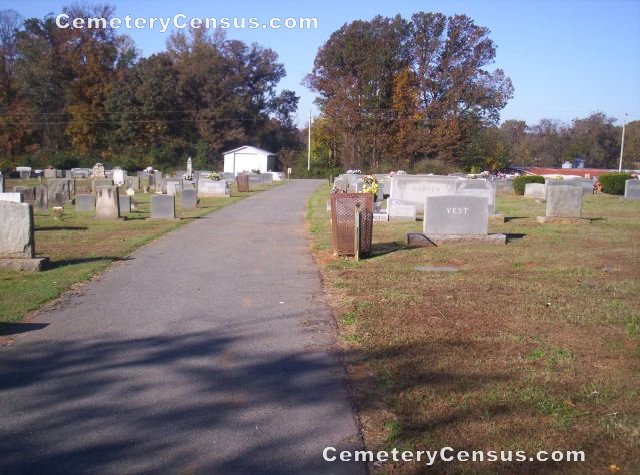 Location - 1924 Smyrna Church Rd (SR-1457) between Cedar Hill Rd (SR-1419) and Howard Mill Rd (SR-1456).

Coordinates: 35d 29m 38.6s N; 79d 36m 33.1s W Click here for Google maps

Surveyed by Wayne Ham and Laurell Ham, Randleman, NC in December 2009. Photographs by Wayne Ham in 2009.

Updated by Wayne Ham in November 2011.


Albert, Johnnie James (b. 14 May 1922 - d. 8 Apr 1983)
Albert, Lacy Jane Maness (b. 13 Jan, 1925 - d. 12 Feb 1977)
Allred, Andrew Ray (b. 13 Oct 1998 - d. 6 Mar 1999)
Allred, Berline (b. 30 Jul 1926 - d. 15 Sep 1933)
Allred, Douglas (b. 2 Jul 1920 - d. 20 Nov 1921)
Allred, Eather Clarence Jr (b. 3 Dec 1941 - d. 3 Dec 1941)
Allred, Eli C (b. 23 Mar 1836 - d. 26 Dec 1909)
Allred, Lovedy Sheffield (b. 8 Dec 1857 - d. 28 Jul 1898)
Allred, Orlendo (b. 30 Oct 1888 - d. 18 Jun 1889)
Allred, Ruhama Lamb (b. 3 Apr 1837 - d. 5 May 1880)
Web page updated 13 May 2017
Index of All Cemeteries
Alphabetical Index of All Burials
Previous Page