Index of All Cemeteries
Alphabetical Index of All Burials
Previous Page
Use the following to search across all the cemeteries listed.
Example: "Smith, Roger" (yes, use the quotes)
001 SCEARCE - GAMMON FAMILY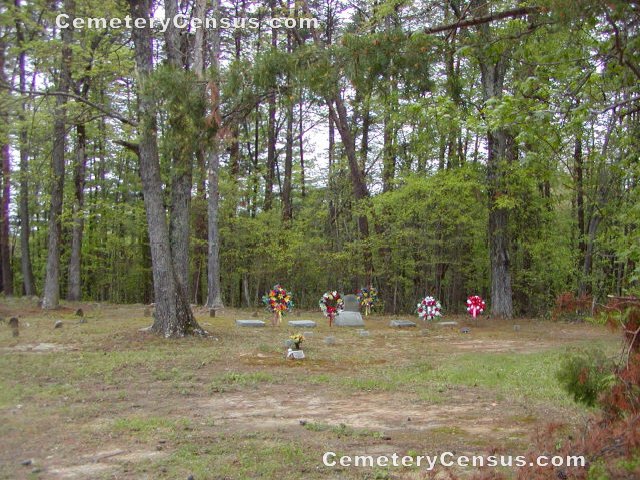 Location - on Meadowview Drive, 0.9 mile north of US 58 and west of Danville.

Coordinates: 36d 36m 56.6s N; 79d 31m 25.1s W Click here for Google maps

Please do not copy this data and post to other cemetery sites. Although facts like births and deaths are not copyrighted, genealogy integrity suggests you give reference sources of the data. Any photos provided "ARE" copyrighted so do not copy and post or use them without the owner's permission. This was a full and complete survey of burials as found.

This is an old family cemetery which is mostly now surrounded by custom homes in a quiet neighborhood a few miles west of Danville, VA. There were many field stones indicating older burials as well as piles of stones which may have been for a wall or structure. View #2 of the cemetery.

Elevation: 706'
Accuracy: 31'

Compiled by Bob Carter of Greensboro NC in April 2010.


Brown, Essie Gammon (b. 20 Aug 1912 - d. 10 Mar 1996)
Davis, Whitney (b. 12 Nov 1899 - d. unknown)

Duncan, Curtis W. (b. 4 Jun 1936 - d. 3 Aug 1937)

Duncan, Edward S. (b. 22 Nov 1932 - d. 29 Jan 1981)

Gammon, Carl Vernon (b. 15 Mar 1942 - d. 6 Jan 1981)

Gammon, Claude B. (b. 7 Jul 1892 - d. 29 Mar 1972)
husband of Jennie M. Gammon

Gammon, Dillard H. (b. 17 Nov 1923 - d. 3 Oct 1957)
Pvt, 1st ARN, ENG, AVN Unit, TNG CEN

Gammon, Jennie M. (b. 19 May 1897 - d. 11 Oct 1981)

Gammon, Jerry Wayne Sr (b. 1944 - d. 1999)

Gammon, Joseph (b. 19 Jun 1939 - d. 6 Dec 1980)

Gammon, Noah E. (b. 18 Dec 1870 - d. 1 Oct 1948)

Gammon, Roy E. Jr. (b. 17 Jul 1930 - d. 26 Oct 1974)
son of Roy E. Gammon Sr - Cpl, US Army, Korea

Gammon, Roy E. Sr (b. 4 Nov 1904 - d. 3 Mar 1954)

Hopkins, Jessie Willard (b. 24 Sep 1928 - d. 26 Jun 1941)
son of Eugene & Ruth Hopkins

Hopkins, Peggy Ann (b. - d. )

Kirks, Annette S. (b. 24 Jan 1915 - d. 10 Aug 1931)
daughter of John S. & Nannie D. Kirks

Kirks, Annie L. (b. 6 Oct 1912 - d. 6 Oct 1912)
daughter of John S. & Nannie D. Kirks

Kirks, Frances Marie (b. 24 Mar 1940 - d. 24 Mar 1940)
daughter of Andrew & Dorothy Kirks

Kirks, John S. (b. 12 May 1885 - d. 16 Nov 1964)
husband of Nannie D. Kirks

Kirks, Nannie D. (b. 29 May 1883 - d. 1 Jan 1952)

Martin, Elizabeth G. (b. 1930 - d. 1996)

Scearce, Betty E. (b. 10 Jan 1853 - d. 11 May 1933)

Scearce, George L. (b. 1874 - d. 1955)
husband of Mary L. Scearce

Scearce, Mary L. (b. 1872 - d. 1928)
wife of George l. Scearce

Scearce, W. T. (b. - d. 9 Jan 1917)
husband of Betty E. Scearce - Age 76yrs

Scearce, William L. (b. 24 Jan 1896 - d. 21 Jan 1947)

Snead, Joseph Gordon (b. 1990 - d. 1990)

Taylor, Katy E. (b. 25 May 1899 - d. 22 Jul 1929)

Unknown, ?? (b. - d. )
Metal funeral home stake without data

Unknown, ?? (b. - d. )
Metal funeral home stake without data
Web page created 17 February 2014
Index of All Cemeteries
Alphabetical Index of All Burials
Previous Page