Index of All Cemeteries
Alphabetical Index of All Burials
Previous Page
Use the following to search across all the cemeteries listed.
Example: "Smith, Roger" (yes, use the quotes)
001 DEW FAMILY (Dewsville)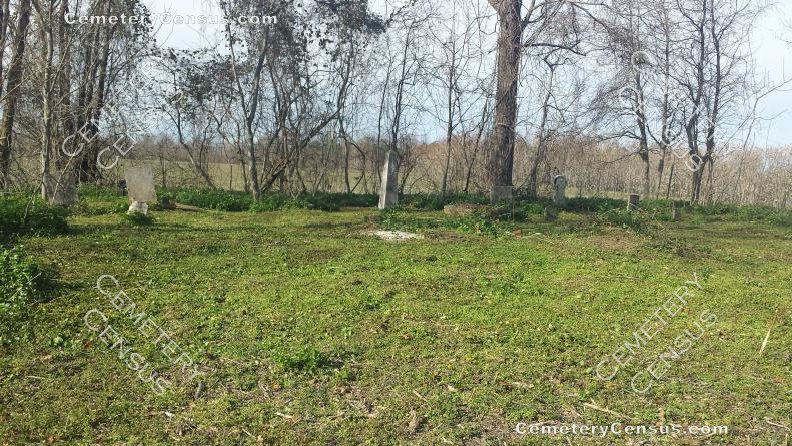 Location - off Dewsville Rd (SR-651) off Poplar Hill Rd (SR-625) just south of Newtown and NE of Richmond VA.

Coordinates: 37d 53m 51.5s N; 77d 08m 43.0s W Click here for Google maps

This is not a complete survey of all burials at this cemetery.

Thomas Dew, his wife, some children and others with family connections are burried here.

Photos by Gresham Dew Crane in 2015.


Dew, Infant (b. - d. Abt 1818)
Child of Thomas Dew and Lucy Gatewood Dew.

Dew, Infant (b. - d. Abt 1794)
Child of Thomas Dew and Lucy Gatewood Dew.

Dew, Lucy Gatewood (b. 24 Mar 1776 - d. 17 Nov 1859)
Wife of Thomas Dew. Daughter of Cheney Gatewood and Elizabeth Lamon Gatewood.

Dew, Mary Susan Garnett (b. 1827 - d. 1855)
Wife of Benjamin Franklin Dew. Daughter of Reuben Garnett and Elizabeth Peachey Garnett.

Dew, Thomas Roderick (b. 28 May 1763 - d. 23 Apr 1849)
Husband of Lucy Gatewood Dew. Son of William Dew and Elizabeth Swinton. Thomas served in the Revolutionary War between 1780 and 1781, and went on to become a wealthy and a prominent figure within the community. At the time of Thomas's death in 1849 he had a net worth of $250,000, which translates into a multi-millionaire by today's standards. All ten of Thomas's child went to college at William & Mary, The University of Va., or The University of Pennsylvania. His son Thomas Roderick Dew went on to become the President of William & Mary College. The old Dewsville home is long gone, but the estate still remains as well maintained farmland. The estate is located at the end of Dewsville Road (Rte. 651), near Newton in the northwest portion of King and Queen County.

Dew, William (Dr.) (b. 1796 - d. 1855)
Eldest son of Thomas Roderick Dew and Lucy Gatewood Dew. He graduated in Medicine from the University of Pennsylvania. The marker is too worn to read. The year of birth seems to state 1796. The year of death is surmised by the 1850 and 1860 census records. In 1860 Dr. Dew is not listed, and his wife, Susan, is the head of household.

Gresham, Mary Ellen Dew "Polly" (b. 1786 - d. 1836)
Daughter of Thomas Roderick Dew (I) and Lucy Ellen Gatewood. Sister of Thomas Roderick Dew (II), the 12th president of the College of William and Mary, Williamsburg, VA. Mary Ellen Dew Gresham's father served in the American Revolution War and in the War of 1812. Mary Ellen is buried beside her father and mother and her brother, William, and her husband, Thomas Gresham, Esq.

Gresham, Thomas (b. 5 Apr 1774 - d. 2 Dec 1837)
Son of Samuel Gresham of Briar Hill from his second wife, Hannah Farmer. He was called "a brilliant lawyer and attorney for Essex County for many years." (OHK&Q pg 194) "He & Polly (Mary Ellen Dew Gresham) bought Woodlawn in King and Queen County, VA in 1822. Both passed away in 1836-37 leaving 6 children - 4 of them quite small (OHK&Q pg 194). The 5 sons of Thomas & Polly all became college graduates and 3 served as officers in the Confederate Army. (OHK&Q pg 195)
Web page updated 21 December 2015
Index of All Cemeteries
Alphabetical Index of All Burials
Previous Page