Index of All Cemeteries
Alphabetical Index of All Burials
Previous Page
Use the following to search across all the cemeteries listed.
Example: "Smith, Roger" (yes, use the quotes)
286 HITE, VINCENT FAMILY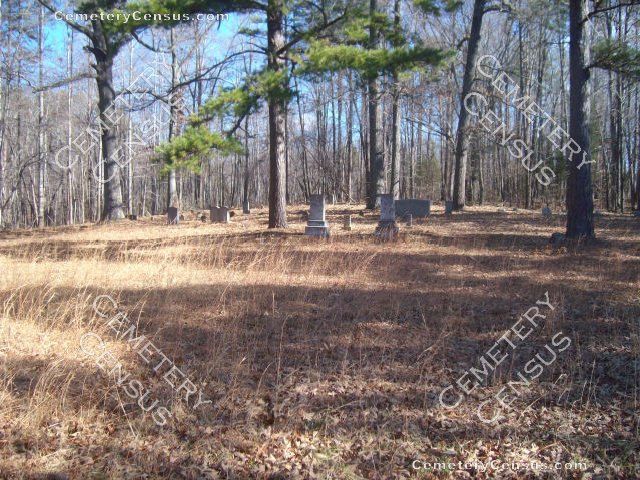 Location - on Hites Mill Rd about 0.7 mile from Hitesburg Church Rd (SR-602), Hitesburg.

Coordinates: 36d 36m 03.0s N; 78d 43m 08.7s W Click here for Google maps

Directions: From the intersection of Hwy 49 and Hwy 96 in Virgilina, take Red Bank Rd (SR-734) north for 3.8 miles. Turn right onto Hitesburg Church Rd (SR-602). Continue for 2 miles and turn right onto Hites Mill Rd. After 0.5 mile you will see the Stanley Hite Cemetery on the right. Continue for 0.2 mile and turn right into private driveway. Continue to the end of driveway. Cemetery is located at the back of the field behind the last house.

Vincent Hite is the son of Stanley and Martha Hite. Permission is needed from the landowner in the last house before entering the cemetery. There are several graves marked with only fieldstones, and a few unmarked graves. Landowner said that cemetery is cleaned yearly by family members and is in good shape.

Surveyed and photographed on January 19, 2011 by Joey Dickerson and Mildred Goss. (Granville County Genealogical Society)


Baliemore, I. F. (b. 8 Oct 1872 - d. 26 Oct 1872)
Blanks, T. (b. - d. 21 Sep 1868)
Cliborne, A. C. (b. - d. )
Father. husband of Elizabeth J. Cliborne Forlines
Mother. former wife of William S. Cliborne
Husband of Nannie T. Forlines
Mother. wife of John O. Vincent Hite
Co. K, 14th VA INFANTRY, C.S.A.
Father. husband of Anna E. Hite
Daughter of John Wilborn, wife of Vincent Hite. Back of stone of Vincent and Nancy Hite showing their children - Edward P., Bedford, Thomas E., John, Prudence H. Blanks, Martha H. Chandler, Sarah H. Elliott, Louisa H. Elliott Forlines.
Son of Stanley & Martha, husband of Nancy Wilborn Hite
Corporal, Co. C, 2nd NC INFANTRY, C.S.A.
Web page updated 4 May 2016
Index of All Cemeteries
Alphabetical Index of All Burials
Previous Page