Index of All Cemeteries
Alphabetical Index of All Burials
Previous Page
Use the following to search across all the cemeteries listed.
Example: "Smith, Roger" (yes, use the quotes)
067 HAUSER FAMILY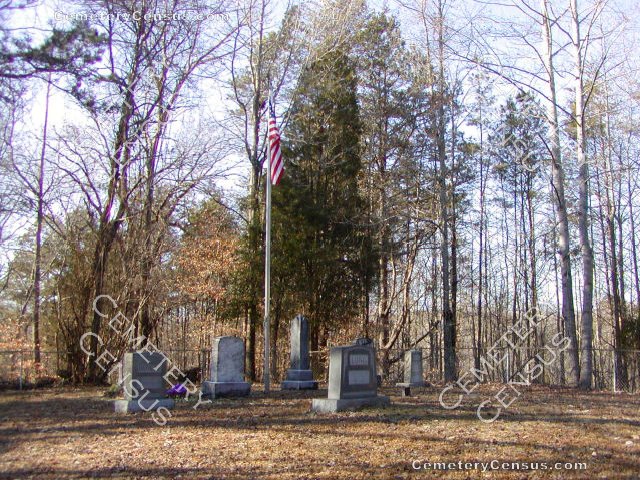 Location: US 601 south, Yadkinville, Yadkin Co., NC.

Coordinates: 36d 06m 11.2s N; 80d 39m 26.5s W Click here for Google maps

Directions: From intersection of US Hwy 421 and US 601 south of Yadkinville, go south on Hwy 601 for 1.1 miles and after passing over a bridge, look for a gravel drive to the right and a granite marker will be near the road. The cemetery is about 100 yards up a slight hill..

Surveyed by Bob Carter on January 18, 2010.
Township or district: South Liberty.
Public or Private: Private Property.
GPS Accuracy (ft.): 15.
Elevation above sea level (ft.): 829.
Status of cemetery: Maintained.

Well maintained private family cemetery.


Hauser, Flora A. Transou (b. 16 Jun 1849 - d. 8 Feb 1925)
Wife of John Henry Hauser

Hauser, John Henry (b. 23 Aug 1847 - d. 29 Apr 1930)
Husband of Flora A. Transou Hauser. Co. A, 1st Battalion, NC Sharpshooter, C.S.A.

Hauser, Powell Lash (b. 6 Jul 1893 - d. 21 Jul 1908)
Son of J.H. and R.A. Hauser

Hauser, T. V. (b. 22 Feb 1877 - d. 26 Jul 1941)
Husband of Fannie Douglass Hauser

Long, Minnie Hauser (b. 7 Sep 1879 - d. 17 Feb 1973)
Wife of Daniel L. Long. Daughter of John Henry Hauser and Flora A. Transou Hauser.

Parker, Edwin Transou (b. 15 Nov 1922 - d. 16 Sep 2013)
Husband of Vermel Lucinda Bryant Parker

Parker, Jellie Hauser (b. 18 Jan 1875 - d. 3 Mar 1966)
Wife of Julius F. Parker. Daughter of John Henry Hauser and Flora A. Transou Hauser.

Parker, Vermel Lucinda Bryant (b. 26 Apr 1926 - d. 27 Dec 2009)
Wife of Edwin Transou Parker
Web page updated 20 August 2016
Index of All Cemeteries
Alphabetical Index of All Burials
Previous Page