Index of All Cemeteries
Alphabetical Index of All Burials
Previous Page
Use the following to search across all the cemeteries listed.
Example: "Smith, Roger" (yes, use the quotes)
002 RHODES - ROSE FAMILY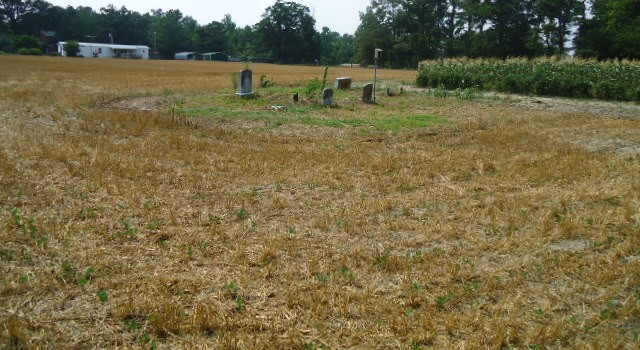 Location - 2360 Oberry Rd (SR-1120) just east of Birch Rd. and northwest of Mt. Olive.

Coordinates: 35d 15m 07.1s N; 78d 08m 22.0s W Click here for Google maps

Surveyed and photographed by Laurie Knight in July 2011. Additional help and information from Cleo A. Grady, Dorothy Price Holt, JR and TD White.


Dail, Sarah Margaret Rose (b. 4 Oct 1874 - d. 7 Jan 1933)
Wife of Noah Dail. Daughter of John Wright Rose and Susan Ann King Rose. "A Tender Mother and a Faithful Friend". Top of marker.
Husband of Sarah Cox Rhodes. Son of John Rhodes and Mary ??? Rhodes.
Wife of Ingram Rhodes. Daughter of Smithson Cox and Sarah Lancaster Cox.
Daughter of Ingram Rhodes and Sarah Cox Rhodes. Never married.
Husband of Susan King Rose. Son of Benjamin Bryan Rose and Elizabeth Eldridge. Closeup of marker.
Wife of John Wright Rose. Daughter of Barnabus King and Emily Rhodes King. Closeup of marker.
Web page updated 10 April 2017
Index of All Cemeteries
Alphabetical Index of All Burials
Previous Page