Index of All Cemeteries
Alphabetical Index of All Burials
Previous Page
Use the following to search across all the cemeteries listed.
Example: "Smith, Roger" (yes, use the quotes)
237 NAZARENE TEMPLE APOSTOLIC HOLINESS CHURCH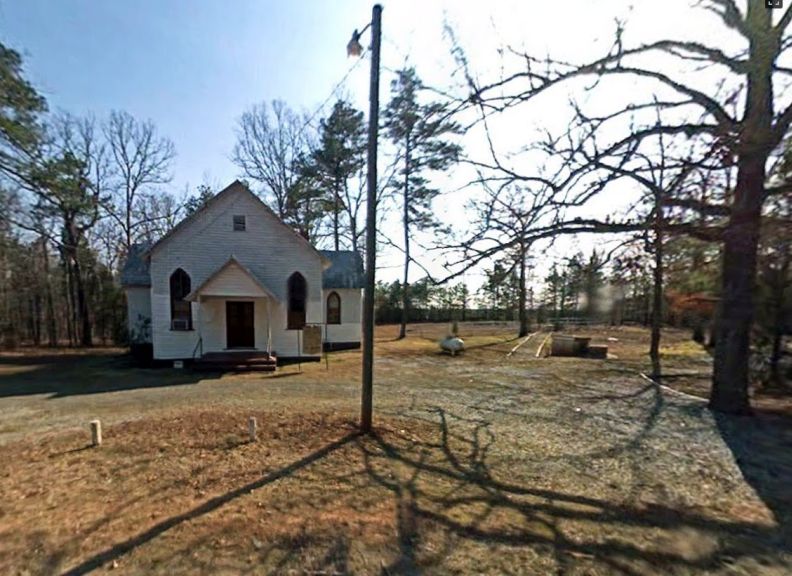 Location - on Jessie Shearin Rd (SR-1530) about 3.9 miles from Hwy 158 E. Bus.

Coordinates: 36d 22m 58.1s N; 77d 56m 48.0s W Click here for Google maps

Directions: From Warrenton courthouse on Hwy 158 E Bus, travel 10.6 miles and turn right onto SR 1530 (Jessie Shearin Rd). Travel 3.9 miles to the fenced-in cemetery on the right behind the church. Race-African American.

Note: This church was the former Gruver Memorial Presbyterian Church.


Alston, Elizabeth Ann Davis (b. 7 Mar 1958 - d. 21 Jun 2004)
Davis, Kurley Deon (b. 15 Sep 1976 - d. 30 Aug 1998)
Daughter of H A and Florence Ayscue (Broken stone)

Graham, Ronnie Anthony (b. 3 Aug 1971 - d. 5 Feb 1999)

Jarrells, Sandy J. (b. 1940 - d. 1994)
Son of H A and Florence Ayscue

Nickerson, Charles, Jr. (b. 6 Jan 1926 - d. 26 Oct 1990)

Williams, James Alexander (b. 21 Jun 1918 - d. 28 Jul 2002)

Williams, Josie Bell H. (b. 1 Jan 1924 - d. Reserved)
Web page updated 4 November 2017
Index of All Cemeteries
Alphabetical Index of All Burials
Previous Page