Index of All Cemeteries
Alphabetical Index of All Burials
Previous Page
Use the following to search across all the cemeteries listed.
Example: "Smith, Roger" (yes, use the quotes)
001 WRIGHT FAMILY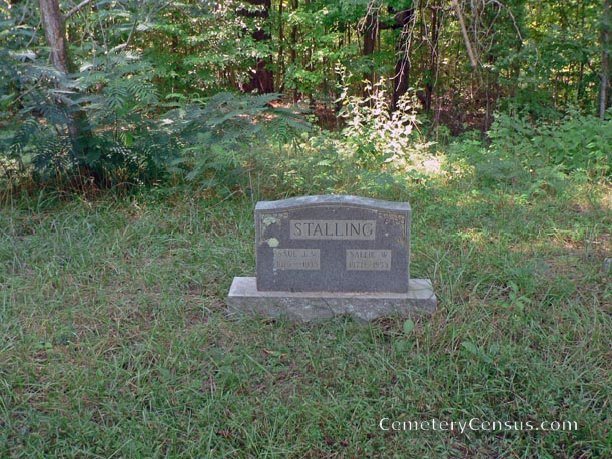 Location - at the Old Wright Family home place, address is 617 Eaton Ferry Rd, Macon, NC 27551.

Coordinates: 36d 26m 50.0s N; 78d 00m 09.0s W Click here for Google maps

Directions: take highway 158 to Vaughan community and turn north onto Eaton Ferry Rd. Turn left off of Eaton Ferry Rd and follow a dirt path about 1/2 mile back in the woods, graves are behind an old house owned and occupied in 2007 by Boyd Petaway.

Anyone wishing to visit would of course have to ask permission. Condition of cemetery is overgrown and in need of care.

Surveyed and photographed by Judy Stallings on September 9, 2007.


Stalling, Sallie Wright (b. 1871 - d. 1953)
2nd Wife of Saul J Stalling, Sr., Daughter of D. S. and Bettie King Wright
Son of Saul J and Mary Stalling
Husband of Sally Wright Stalling
Son of D. S. and Bettie King Wright
Wife of D. S. Wright. "Mother"
Husband of Bettie King Wright. "Father"
Web page updated 4 November 2017
Index of All Cemeteries
Alphabetical Index of All Burials
Previous Page