Index of All Cemeteries
Alphabetical Index of All Burials
Previous Page
Use the following to search across all the cemeteries listed.
Example: "Smith, Roger" (yes, use the quotes)
334 MORGAN/OLD GOOD HOPE CHURCH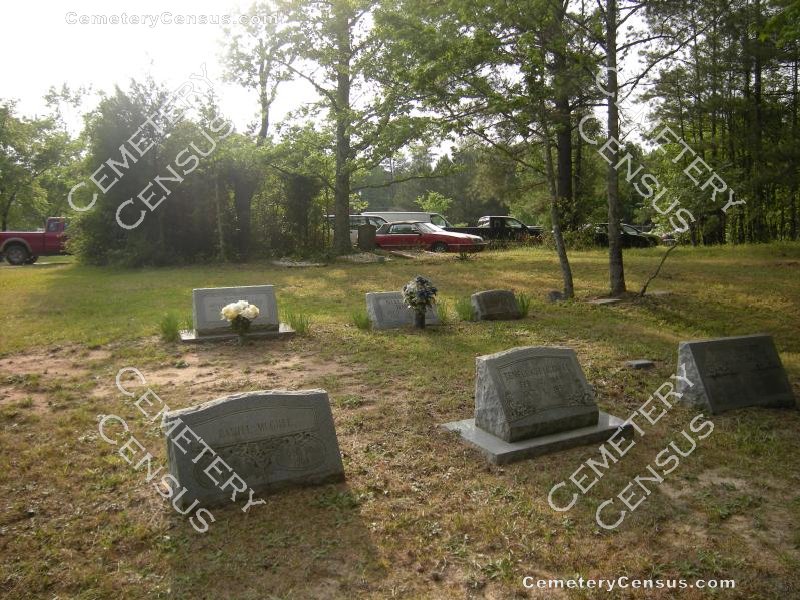 Location - next to 7204 Carpenter Fire Station Rd, beside that house.

Coordinates: 35d 49m 25.6s N; 78d 53m 03.8s W Click here for Google maps

Directions: From Hwy 55 take Carpenter Fire Station Rd. Go about 0.4 mile. Cemetery will be on the right before 7204 Carpenter Fire Station Rd address and graveyard is to the right of that house.

Cemetery is being neglected at this time. There are more graves but it is unknown at this time who else is buried there.

View #2 of the cemetery.

Survey and photographs by Trudy Harris in September 2015.


Carpenter, Arthur H. (b. 1898 - d. 1937)
Son of Becky McGhee Davis. "Bearhunter". Loving husband, Father, and Grandfather.
Mother of Art Carpenter and Joyce Davis
Daughter of William & Rebecca Goss
Wife of William M Goss /Daughter of Thomas & Susie Green
Husband of Rebecca Ann Green Goss
Grave said Howard, but a family member said tombstone misprint
Sister of Becky McGhee Davis
Brother of Becky McGhee Davis
Brother of Becky McGhee Davis
Wife of Wesley Bry Morgan
Husband of Sarah Merritt Morgan
Husband of Henria Ragan, and Father of Gracie Ragan Burgess. Son of Matt Ragan and Becky Snow. (George is buried here according to death certificate)
Web page updated 28 July 2016
Index of All Cemeteries
Alphabetical Index of All Burials
Previous Page