Index of All Cemeteries
Alphabetical Index of All Burials
Previous Page
Use the following to search across all the cemeteries listed.
Example: "Smith, Roger" (yes, use the quotes)
333 WOOD FAMILY (Salem St)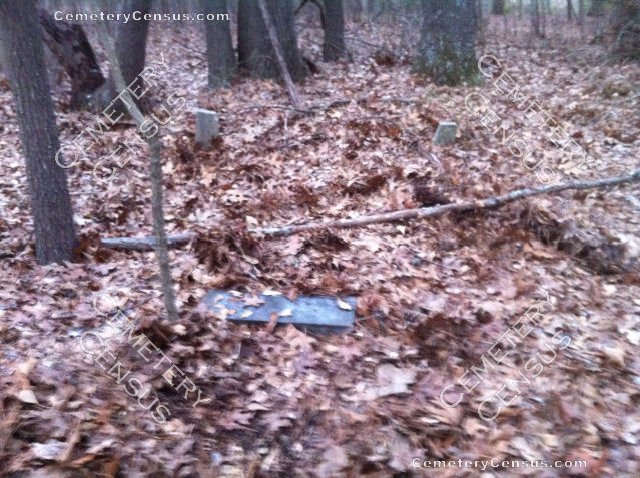 Location - off Salem St, Apex.

Coordinates: 35d 43m 12.4s N; 78d 51m 58.1s W Click here for Google maps

Cemetery reported by Kevin McHenry in February 2015. There is one grave marker with the two names listed. The marker had fallen and was mostly buried. There are most likely several burials in the cemetery.

Survey based on information abtained from Ancestry.com. Photos by Kevin McHenry in February 2015.


Wood, Frances Ann Buffaloe (b. 1838 - d. 17 Jul 1918)
Wife of 1) John Crocker, married 7 Mar 1856 and 2) Larkin H. Wood, married 26 Feb 1861. Daughter of Burwell Buffaloe and Elizabeth Leigh Buffaloe.

Wood, Larkin H. (b. 1833 - d. 25 Feb 1901)
2nd Husband of Frances Ann Buffaloe Crocker Wood. Son of James Wood and Thursey Wood.
Web page updated 28 July 2016
Index of All Cemeteries
Alphabetical Index of All Burials
Previous Page