Index of All Cemeteries
Alphabetical Index of All Burials
Previous Page
Use the following to search across all the cemeteries listed.
Example: "Smith, Roger" (yes, use the quotes)
318 ST. AUGUSTINE COLLEGE CEMETERY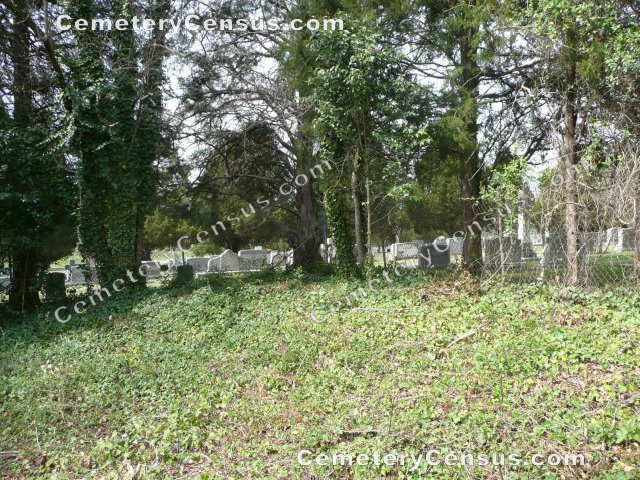 Location - entrance at 500 N. State St, Raleigh.

Coordinates: 35d 47m 13.8s N; 78d 37m 23.7s W Click here for Google maps

Directions: in Raleigh, take Oakwood Ave or E. Jones St to N. State Street; turn north on N. State St and proceed to 500 N. State St and enter the St. Augustine Cemetery through the Raleigh Hebrew Cemetery.

The St. Augustine College cemetery has only about three grave markers. Two of these are not inscribed and mark unknown graves. Only one inscribed marker. There may be twenty or more graves in the small cemetery. The Raleigh Hebrew Cemetery custodians do minimal maintenance for this cemetery to keep the brush down.

Survey and photos by Barbara C. Freedman in May 2012.


McDonald, Josephus (B.D., Rev.) (b. 11 Dec 1886 - d. 3 Apr 1916)
In Loving Memory of Rev. Josephus McDonald, B.D., Chaplin of St. Augustine's School.

Unknown, ?? (b. - d. )
Iron cross marking unknown grave

Unknown, ?? (b. - d. )
Large stone marking unknown grave
Web page updated 28 July 2016
Index of All Cemeteries
Alphabetical Index of All Burials
Previous Page