Index of All Cemeteries
Alphabetical Index of All Burials
Previous Page
Use the following to search across all the cemeteries listed.
Example: "Smith, Roger" (yes, use the quotes)
317 EMORY FAMILY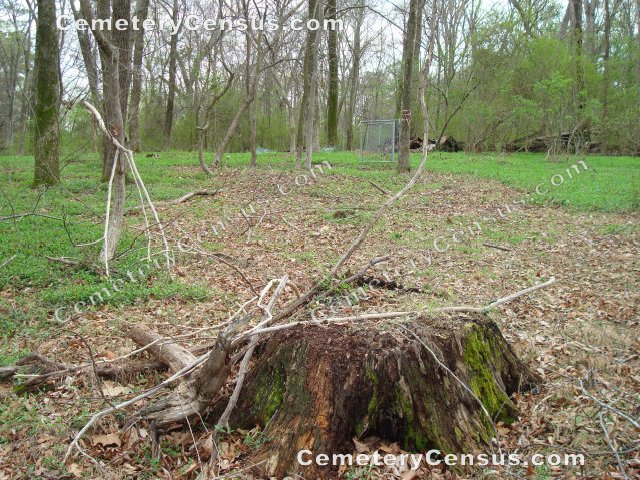 Location - near 5096 Raleigh Beach Rd, Wake Co.

Coordinates: 35d 47m 49.5s N; 78d 32m 56.2s W Click here for Google maps

This cemetery is near an abandoned house at 5096 Raleigh Beach Road. A gate and the four corner post are all that remain of a modern chain link fence. There are approximately 15 grave sites with 4 of them well marked by flat granite markers with names and dates. There are several 4 foot tree stumps in the area and periwinkle (vinca minor) covers a large area surrounding the cemetery.

View #2 of the cemetery.

Survey and photographs by Grady Doyle in March 2012.


Emory, Junetta K. (b. 1852 - d. 1901)

Emory, William (b. 1851 - d. 1900)
Husband of Junetta K. Emory

Munns, Baby (b. May 1933 - d. May 1933)

Snipes, Patrick H. (b. 17 Nov 1867 - d. 3 Jul 1927)
Husband of Sarah Snipes. He was a farmer. Son of Bennett Benjamin Snipes (Johnston Co.) and Tempie Elsie Stell Snipes (Wake Co.)
Web page updated 28 July 2016
Index of All Cemeteries
Alphabetical Index of All Burials
Previous Page