Index of All Cemeteries
Alphabetical Index of All Burials
Previous Page
Use the following to search across all the cemeteries listed.
Example: "Smith, Roger" (yes, use the quotes)
308 UTLEY - BROWN - DILLARD FAMILIES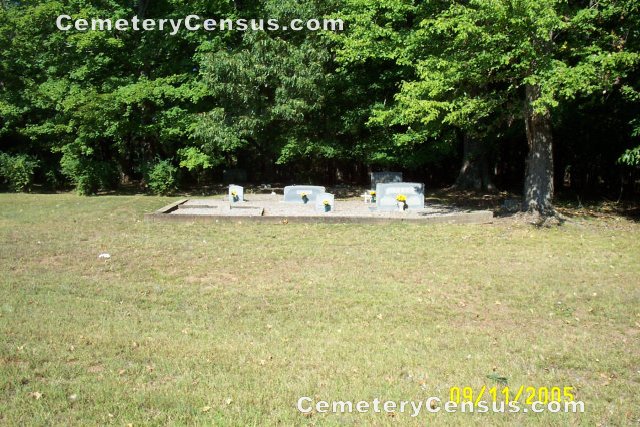 Location - on Ebenezer Church Rd between Glen Royal Rd [Brownleigh Business Park] and Silverthorne Rd.

Coordinates: 35d 52m 53.3s N; 78d 44m 32.5s W Click here for Google maps

Directions: from Glenwood Avenue (Hwy 70 West) and Carmax intersection turn left onto Ebenezer Church Rd. Cemetery is about 0.3 mile on right; drive slowly; cemetery hidden by mature tree canopy. Well maintained.

Surveyed by Sandra Ellington on September 11, 2005.

Note: as you face the cemetery to the left is a new townhouse complex and this is where the log house and original farm was located. The Utleys came out of Holly Springs.


Brown, Cora Dillard (b. 3 May 1871 - d. 4 May 1936)
Row-5. Wife of Will Tinin Dillard
Row-3. Husband of Mittie Dupree Dillard
Row-3. Wife of Lonnie W. Dillard
Row-5. Husband of Annie Smith Dillard
Row-2. (father) Husband of Mary S. King
Row-2. (mother) Wife of Lewis S. King
Row-2. (brother) Son of Lewis S. and Mary S. King. Budded on Earth to Bloom in Heaven
Row-1. Stone-Unmarked- covered with gravel
Row-3. Unmarked covered with gravel
Row-3. Unmarked covered with gravel
Row-3. Unmarked covered with gravel
Row-5. Stone-Unmarked- covered with gravel
Row-5. Stone-Unmarked- covered with gravel
Row-5. Stone-Unmarked- Rusted funeral marker- covered with gravel
Row-1. Stone-Unmarked- covered with gravel
Row-5. Stone-Unmarked- covered with gravel
Row-1. Wife of Waylon Kirk Utley
Row-2. (funeral marker) a small white cross placed on grave
Row-1. Husband of Ellera King Utley
Web page updated 28 July 2016
Index of All Cemeteries
Alphabetical Index of All Burials
Previous Page