Index of All Cemeteries
Alphabetical Index of All Burials
Previous Page
Use the following to search across all the cemeteries listed.
Example: "Smith, Roger" (yes, use the quotes)
225 GREENMOUNT (Town of Wendell) &nbsp- &nbsp Surname starts with A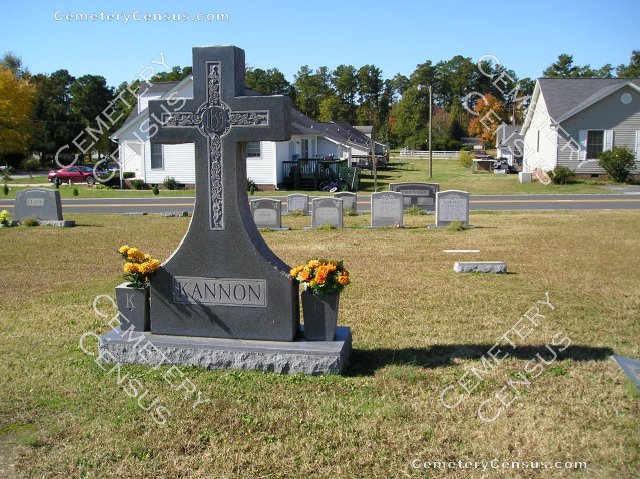 Location - Industrial Drive, Wendell, Marks Creek Twp.,Wake Co., NC.

Coordinates: 35d 47m 12.4s N; 78d 22m 48.4s W Click here for Google maps

Surveyed by Shirley Olson on 28 October 2006 through 1 December 2006.
Photos by Leonard Dean in 2013.

Directions: from Raleigh Beltline Exit # 14 East, take Hwy. # 64/264 East and go 10 mile to Exit # 429, Wendell Blvd., (Business Hwy. # 64), go 3 miles east on Wendell Blvd. to a right turn onto Industrial Drive, (there is a sign "Greenmount Cemetery" and an arrow pointing down Industrial Drive at the corner) Go 2/10 of a mile to the cemetery on the left side of the road.

The cemetery contains a total of 5.85 acres, in 2 adjoining parcels. The town of Wendell is listed as owner in Wake Co. records.

The cemetery is very well kept and in very good condition. Parking is available along side of the cemetery. There is room for more burials.

One grave marked with a cross, no ID.


Adcock, Mary Davis (b. - d. 26 Apr 1876)
Adcock, William A. (b. - d. 18 Sep 1871)

Adcock, William A. (b. - d. )
no dates, "Served in Spanish American War from 27 Apr 1898 to 22 Apr 1899. Member Worth Bagley Camp # 2, Raleigh, N. C."

Alford, Annie Perry (b. 18 Apr 1886 - d. 18 Feb 1972)

Alford, Darner G. (b. 22 Jul 1896 - d. 16 Jan 1964)

Alford, Grace B. (b. 15 Aug 1906 - d. 19 Jun 1990)

Alford, John Harvey (b. 25 Jul 1917 - d. 30 Jan 1970)

Alford, John Sumner (b. 3 Sep 1886 - d. 6 Jun 1946)

Alford, Selma Anderson (b. 25 Apr 1913 - d. 9 Mar 2000)

Allen, Anna Capel (b. 1862 - d. 1942)

Allen, Ernest Page (b. 28 Feb 1889 - d. 9 Jun 1968)

Allen, Eva Liles (b. 1921 - d. 2002)

Allen, J. Arthur (b. 10 Nov 1919 - d. 15 Mar 1955)

Allen, James, M.D. (b. 1855 - d. 1930)

Allen, Willie Horton (b. 3 Oct 1891 - d. 31 Dec 1968)

Alligood, Irene Todd (b. 23 Apr 1913 - d. 27 Apr 1991)

Anderson, Barbara A. (b. 31 Jan 1941 - d. )

Anderson, Richard J., Sr. (b. 29 Jan 1938 - d. 4 Dec 2005)
shares with Barbara Anderson

Andrews, DeWitt W. (b. 2 Dec 1908 - d. 29 Nov 1962)

Andrews, Edd O. (b. 8 Feb 1903 - d. 3 Feb 1972)

Andrews, H. Vinton (b. 1889 - d. 1962)

Andrews, Ida D. (b. 1891 - d. 1969)
shares with H. Vinton Andrews

Andrews, Jewel W. (b. 18 May 1918 - d. 21 Nov 1980)

Andrews, Nancy Cornwall (b. 2 Dec 1951 - d. 14 Apr 1997)

Andrews, Nellie W. (b. 30 May 1903 - d. 21 Jul 1989)

Andrews, No First Name (b. - d. )
No Dates, daughter of Charles and Joanna Cornwall Wife of Walton Lee Andrews

Andrews, Patrick Michael (b. 24 Jul 968 - d. 20 Apr 1971)
son of Gwen and Walton Andrews

Archer, Gipp B. (b. 1902 - d. 1964)

Archer, Lena D. (b. 1893 - d. 1959)

Arendell, Mary Mourning Allen (b. 10 Feb 1879 - d. 22 Oct 1919)

Armstrong, Greta Goss (b. 1924 - d. 1976)

Arnold, Corrina R. Nowell (b. 22 Nov 1869 - d. 3 Feb 1940)

Arnold, Edgar T. (b. 19 Jan 1898 - d. 20 Oct 1962)

Arnold, Mayme B. (b. 12 Apr 1900 - d. 12 Jul 1978)

Assmar, Abdoo N. (b. 30 Aug 1893 - d. 7 Aug 1962)

Avery, Deborah A. (b. 25 Jun 1953 - d. )

Avery, Michael G. (b. 7 Sep 1952 - d. 28 Jul 2006)
shares with Deborah Avery
Web page updated 28 July 2016
Index of All Cemeteries
Alphabetical Index of All Burials
Previous Page