Index of All Cemeteries
Alphabetical Index of All Burials
Previous Page
Use the following to search across all the cemeteries listed.
Example: "Smith, Roger" (yes, use the quotes)
190 STONE-MAYNARD FAMILY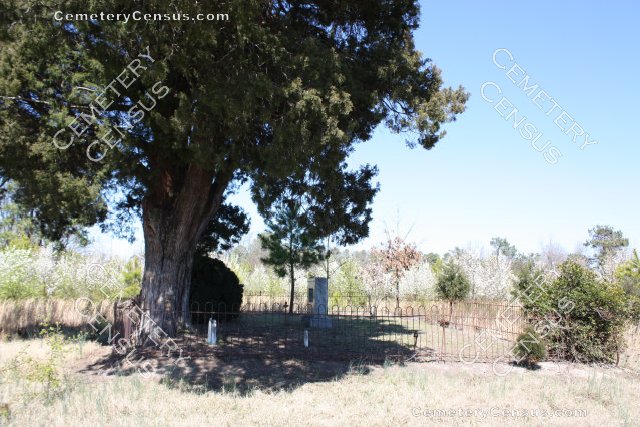 Location - at the intersection of High House Rd. (SR. 1615) and Davis Drive (SR. 1613), Morrisville, Cedar Fork Twp., Wake County, NC

Coordinates: 35d 47m 32.0s N; 78d 50m 47.0s W Click here for Google maps

Surveyed by Shirley Olson in October 4, 2003. Photogaphs by Tammy Hughes in March 2013.

This small fenced family cemetery is no longer in use. It's location makes it a likely candidate for relocation. It is sitting on a rise overlooking 2 busy roads in one of the fastest developing areas in the county. The surrounding fields still have the marks of years of farming.


Maynard, Jezebelle (b. 7 May 1846 - d. 1 Aug 1913)
Stone, Maggie D. Maynard (b. 3 Aug 1866 - d. 8 Feb 1946)

Stone, Sarah Powell (b. 9 Jul 1902 - d. 4 Mar 1934)
Wife of Walker Stone. Daughter of W.M. Powell and Mitte Williams.

Stone, Sidney W. (b. 4 Aug 1868 - d. 28 Feb 1934)
Husband of Maggie D. Maynard Stone

Stone, William Walker (b. 22 Oct 1924 - d. 24 Jun 1928)
Infant son of Walker Stone and Sarah Powell Stone
Web page updated 28 July 2016
Index of All Cemeteries
Alphabetical Index of All Burials
Previous Page