Index of All Cemeteries
Alphabetical Index of All Burials
Previous Page
Use the following to search across all the cemeteries listed.
Example: "Smith, Roger" (yes, use the quotes)
013 RALEIGH MEMORIAL PARK &nbsp- &nbsp Surname starts with A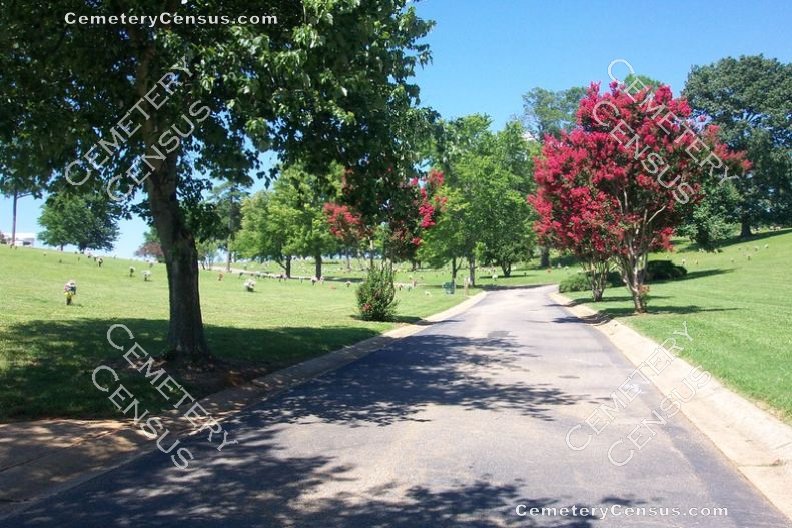 Location - 7501 Glenwood Avenue, Raleigh, Wake Co. NC.

Coordinates: 35d 51m 57.0s N; 78d 43m 05.0s W Click here for Google maps

Raleigh Memorial Park was founded in 1959 by former Raleigh Mayor Jyles J. Coggins. It sits on one of the highest points in the city of Raleigh and encompasses more than 50 developed acres. The park is divided into eight developed gardens utilizing flat bronze memorials as well as a traditional upright monument garden and private estates. Many of the gardens of Raleigh Memorial Park display one-of-a-kind Italian marble statues. The Garden of Memory Veterans section features a solid bronze monument dedicated to the members of the armed forces as well as flags representing each branch of service.

Contact number for Raleigh Memorial Gardens: 919-787-2766.

Partial listing of burials.


Abbat, Rosa Marina Lard (b. 5 Sep 1931 - d. 13 Dec2010)
Abbott, Benjamin Lane (b. 11 May 1944 - d. 11 Mar 1993)
Abbott, Kay Newsom (b. 21 May 1945 - d. 30 Jun 1997)
Abdel-Messih, Mary F (b. 25 Aug 1931 - d. 16 Apr 2008)
Abonza-Hernandez, Angel (b. 2009 - d. 5 Apr 2009)
Acker, Margaret Glenn Moore (b. 14 Jun 1927 - d. 17 Jun 2006)
Adam, Danuta M (b. 30 Dec 1934 - d. 1 Dec 2008)
Adam, Jan (b. 21 Jun 1932 - d. 4 Jan 1998)
Adams, Brantley Franklin (b. 24 Sep 1911 - d. 17 Jul 1967)
Adams, Juanita D Morrow (b. 29 Nov 1928 - d. 31 Mar 1996)
Adams, Luna Jean Greer (b. 1909 - d. 2 Aug 1994)
Adams, M C "Bob" (b. 18 Oct 1929 - d. 28 Jun 2004)
Adams, Sherilynn Annette (b. 11 Jul 1991 - d. 14 Nov 2007)
Addison, Kathryn Harrison (b. 1936 - d. 26 Jan 2006)
Addleton, Lisa Yvonne (b. 11 Dec 1960 - d. 29 Jan 1979)
Addo, Joseph Mensah "Joe" (b. 17 May 1931 - d. 31 Mar 2009)
Agbetunsin, Olubayo Oyedele (b. 5 Jun 1971 - d. 5 Oct 2011)
Agoncillo, Luis Salvador "Lou" (b. 9 Sep 1971 - d. 13 Mar 2000)
Akers, Esther "Gwen" Campbell (b. 9 Aug 1922 - d. 25 Oct 2003)
Albea, Clarence S, Jr (b. 20 Sep 1920 - d. 28 May 2010)
Allen, Alexander A.V. (b. 6 Oct 1915 - d. 14 Jan 2006)
Allen, Austin C. "A. C.", Jr (b. 7 Dec 1922 - d. 26 Nov 2003)
Allen, Frieda Antoinette Goodwin (b. 14 May 1932 - d. 20 Sep 2011)
Allen, Scott Gregory (b. 7 Jan 1982 - d. 14 Jan 2011)
Allen, Scott Gregory (b. 7 Jan 1982 - d. 14 Jan 2011)
Allikas, Kathleen Marie (b. 29 Nov 1955 - d. 18 Sep 2006)
Allston, Carrie R (b. 20 Dec 1922 - d. 5 Jun 2008)
Allston, Harley Paris (b. 10 Aug 1917 - d. 2 Aug 2010)
Altice, Harold Ivan "Rudy" (b. 1 Apr 1938 - d. 16 Apr 1999)
Altman, Paul Greer (b. 8 Jun 1920 - d. 19 Aug 2001)
Alvarez, Maria E (b. 2 Jun 1958 - d. 18 Mar 2009)
Amenta, Madeline Rose (b. 29 Aug 2010 - d. 3 Sep 2010)
Amstutz, Robert Kenneth (b. 19 Nov 1919 - d. 26 May 2010)
Anderson, Ellis Gregory "Greg" (b. 27 May 1931 - d. 30 Nov 1982)
Anderson, Etta Geneva Truesdale (b. 12 Jan 1913 - d. 19 Feb 2002)
Anderson, James Hallie (b. 3 Jun 1915 - d. 19 May 2010)
Anderson, James Travis (b. 8 Jun 1902 - d. 14 Jan 1942)
Anderson, Samuel M., Jr (b. Unknown - d. 19 Jun 2006)
Anderson, Theda Williamson (b. 4 May 1917 - d. 25 Jul 2002)
Anderson, Virginia Lester (b. 20 Aug 1904 - d. 21 Apr 1978)
Andrews, Evelyn Dearman (b. 25 Mar 1930 - d. 3 May 2008)
Andrews, Hazel Elizabeth (b. 18 Oct 1907 - d. 12 Aug 2006)
Andrews, William P (b. 8 Sep 1921 - d. 25 Aug 2009)
Anh, Lu Tuyet (b. 14 Jan 1921 - d. 30 Apr 2005)
Ankhelyi, Miklos (b. 4 Dec 1938 - d. 31 May 2006)
Arega, Abey (b. 7 Jun 1985 - d. 31 Dec 2005)
Aremia, Anthony G (b. 28 Sep 1924 - d. 26 Jan 2000)
Aremia, Elizabeth (b. 10 Nov 1963 - d. 29 Dec 2000)
Arneth, A Philip (b. 11 Jun 1922 - d. 4 Feb 1985)
Arneth, Viola B (b. 7 Dec 1929 - d. 14 Mar 2005)
Arnold, Frank W (b. 18 Apr 1920 - d. 14 Jun 2007)
Arnold, Mary Eleanor Zimmitti (b. 6 Jun 1924 - d. 23 Jan 2011)
Ash, Ivy James (b. 10 Mar 1924 - d. 14 Nov 2004)
Ashcroft, Louise P Simonds (b. 13 Oct 1898 - d. 9 May 1988)
Ashcroft, Stanley Belmont (b. 24 Jun 1903 - d. 8 Feb 1989)
Ashworth, Floyd Lellion (b. 2 Aug 1929 - d. 10 Apr 2008)
Athey, Ronald Wayne (b. 24 Sep 1943 - d. 14 Jun 1986)
Atkins, Lanie Stokes (b. 11 Sep 1928 - d. 24 Dec 2010)
Atwood, Brian J (b. 19 Oct 1956 - d. 11 Jun 1976)
Austin, Lisa Bowlin (b. 24 Feb 1970 - d. 20 Jun 2009)
Autry, Julia Faye Williams (b. 3 Apr 1949 - d. 21 Feb 2009)
Avery, Christine Maria Chiricuzio (b. 16 Feb 1946 - d. 26 Apr 2008)
Aycock, Jerry Lee (b. 21 Dec 1963 - d. 8 Mar 2009)
Aycock, Jesse Burlon (b. 23 Dec 1939 - d. 17 Mar 1997)
Ayers, Cecilia (b. Unknown - d. Unknown)
Ayers, David Lee (b. 4 Feb 1932 - d. 14 Dec 2004)
Aynu, Fasil (b. 28 Jun 1979 - d. 11 Oct 2010)
Ayscue, Dwight David (b. 9 Jul 1954 - d. 23 Aug 1993)
Ayscue, Edgar Green (b. 4 May 1917 - d. 30 Jul 1998)
Azar, Asad Hanna (b. 13 Nov 1930 - d. 21 Dec 2000)
Azzam, Albert A (b. 7 Apr 1944 - d. 22 May 2006)
Web page updated 28 September 2017
Index of All Cemeteries
Alphabetical Index of All Burials
Previous Page