Index of All Cemeteries
Alphabetical Index of All Burials
Previous Page
Use the following to search across all the cemeteries listed.
Example: "Smith, Roger" (yes, use the quotes)
009 GILL, ROBERT J. FAMILY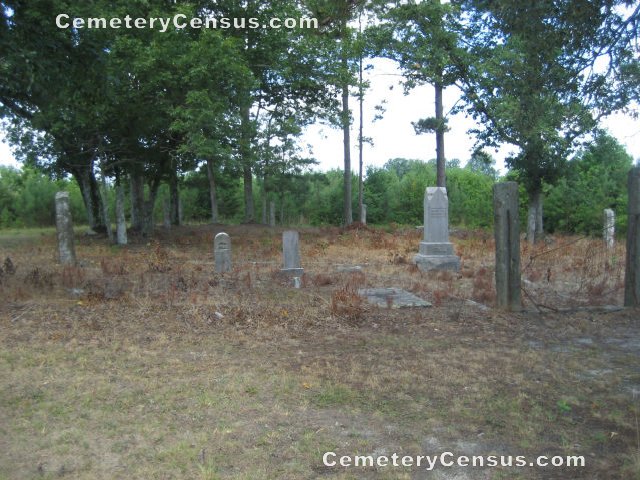 Location - off Abbott Rd west side between Gillburg Rd abd Peter Gill Rd.

Coordinates: 36d 15m 04.5s N; 78d 23m 01.7s W Click here for Google maps

Surveyed by Jim Gill in July 2010. Photographs by Jim Gill.


Fuller, Emily Gill (b. Sep 1844 - d. 5 Oct 1873)
wife of E.A. Fuller. Aged 29 years and 21 days. Blessed are the pure of heart for they shall see God. Daughter of Robert and Jane Gill.

Gill, Rebecca A. Jane Jones (b. 20 Feb 1823 - d. 31 Dec 1912)
wife of Robert Gill. "At Rest"

Gill, Robert (b. 22 Sep 1799 - d. 11 Oct 1872)

Gill, Robert J. (b. 11 Dec 1846 - d. 24 Dec 1930)
Robert J. Gill tombstone (this is flat on ground). Inscription.

Sacred To the memory of
Robert Jones Gill, M.D.
Son of
Robert Gill and
Rebekah Jane Jones
Born Dec 11, 1846
Died Dec. 24, 1930

His wife
Anne Fuller
Born at Linbank Feb 20, 1847
Buried there Oct 6 1906

Unawed by opinion
Unseduced by flattery
Undismayed by disaster
He confronted life with
Antique courage
And death with Christian hope

For three score and more in summers
Heat and winters cold he went in and out
The homes of the people

Their beloved doctor
Web page updated 15 July 2017
Index of All Cemeteries
Alphabetical Index of All Burials
Previous Page