Index of All Cemeteries
Alphabetical Index of All Burials
Previous Page
Use the following to search across all the cemeteries listed.
Example: "Smith, Roger" (yes, use the quotes)
472 WHITE ROCK UNITED METHODIST CHURCH (Old)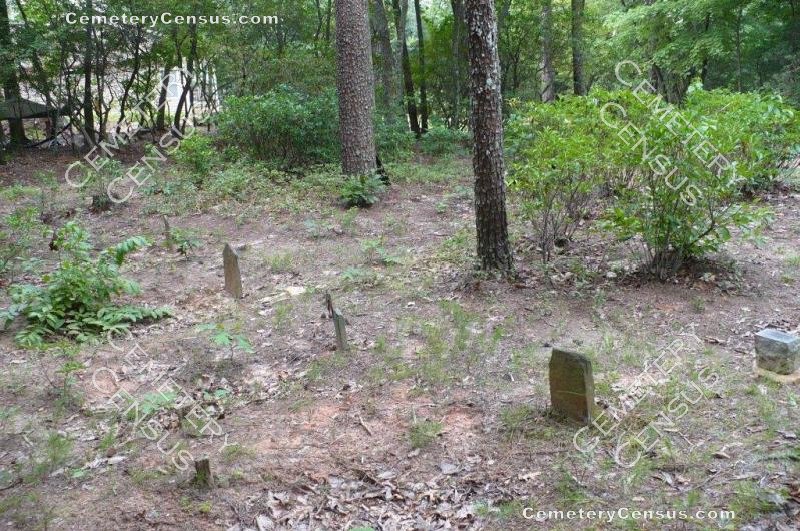 Location - in woods east of White Rock Rd, about 1 mile north of Haystack Rd.

Coordinates: 36d 23m 31.7s N; 80d 56m 03.0s W Click here for Google maps

Survey from grave markers and available records in August 2015. Thanks to Nanalee Wrenn for the photographs.

View #2 in the cemetery. View #3 in the cemetery.


Hanes, Mary Eunice Holloway (b. Aug 1888 - d. 3 Jun 1916)
Wife of Haywood M. Hanes. Daughter of Emanuel M. Holloway (1857-1899) and Rose Ann "Annie" Harris (1852-1928). Eunice died of Consumption. After her death her husband moved to Guilford Co., NC, where he was a farmer.A He died of a Cerebral Hemorrhage 1 Sep 1932 where he is listed as an inmate in the County Home.
Wife of Emanuel M. Holloway(1857-1899). Daughter of James Harris.
Daughter of Ervin "Enos" Vance Ross (1862-1927) and Mary E. Flinchum Ross (1865-1957).
Wife of Calvin Alexander Ross (____-1953). Married 23 Jan 1903. Daughter of Philena America Franklin (1849-1927). Callie died during child birth of her 3rd child.
Daughter of N. and R.L. Thompson. Age 1 yr 7 mos.
Web page updated 14 July 2016
Index of All Cemeteries
Alphabetical Index of All Burials
Previous Page