Index of All Cemeteries
Alphabetical Index of All Burials
Previous Page
Use the following to search across all the cemeteries listed.
Example: "Smith, Roger" (yes, use the quotes)
444 BRYANT CEMETERY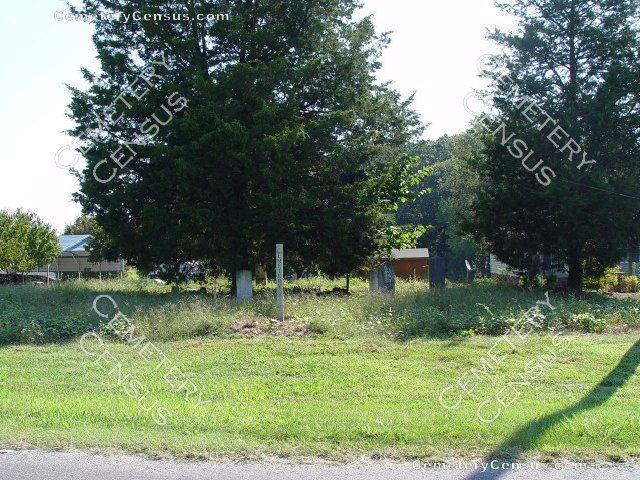 Location - off Home Place Park Road in Surry County.

Coordinates: 36d 23m 57.1s N; 80d 35m 13.6s W Click here for Google maps

Directions: Begin in Dobson, N.C. From intersection of 601 Bypass and Turkey Ford Road, go east on Turkey Ford Road for 5 miles to Siloam Road, turn North on Siloam Road for 3.1 miles to Little Mountain Church Road on the right, turn right on Little Mountain Church Road for 2.5 miles to Home Place Park Road on the right, turn on Home Place Park Road for 0.1 mile - cemetery is on the left side of the road in a clump of trees.

The dominant name on the monuments in the cemetery is Simpson. There are between 15 and 20 rocks as monuments. View #2 of the cemetery.

Photographed and surveyed by Jack Luffman on 12 Sept 2012.

Township or District: Eldora
Public or Private: Private
GPS Accuracy (ft): 11
Elevation above sea level (ft): 1152.

Status of Cemetery: Not maintained, but not abandoned.


Adkins, Jeremiah (b. 11 Dec 1841 - d. 23 May 1916)
Atkins, Jeremiah M. (b. 11 Dec 1841 - d. 23 May 1919)
PVT CO E 36 REGT NC STATE TRP CSA
Husband of Elizabeth Reid Simpson, Married 23 Dec 1849. Son of Vincent and Dicy (Dicie) Cook Simpson. CO A 2 NC STATE TRP CSA. He is buried at Gordansville, VA, in a field across the train tracks from the Exchange Hotel Museum which served as a hospital during the Gettysburg Campaign, on Confederate Lane. Grave sites are not distinguished.
Web page updated 14 July 2016
Index of All Cemeteries
Alphabetical Index of All Burials
Previous Page