Index of All Cemeteries
Alphabetical Index of All Burials
Previous Page
Use the following to search across all the cemeteries listed.
Example: "Smith, Roger" (yes, use the quotes)
437 ADAMS FAMILY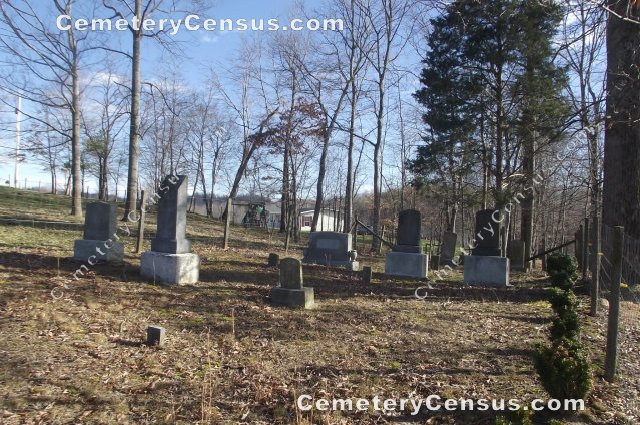 Location - off Tom's Creek Church Rd, Westfield, Surry County.

Coordinates: 36d 28m 35.5s N; 80d 27m 59.7s W Click here for Google maps

Directions: From intersection of Main St and Old Westfield Rd in Pilot Mountain, go East on Old Westfield for 9.4 miles and turn Left on Tom's Creek Church Rd. Then go abt 2.7 - 2.9 miles (about 400 yards past Bryan Rd and just before you get to Tom Cook Rd) and you will see a long winding drive on the Right which goes to a home on a hill. The cemetery is enclosed in a fenced area in back of the home about 100 yards to the northeast. This is private property and you must get permission from the owner to access the cemetery.

Photographed and surveyed by Bob Carter and Cindy Munson in January 2012.
Township or District: Westfield
Public or Private: Private
GPS Accuracy (ft): 26.
Elevation above sea Level (ft): 1182.
Status of Cemetery: Maintained.


Adams, Charles Green (b. 10 Nov 1864 - d. 14 Jan 1933)
Husband of Lameacia Jane Hunter - Son of Samuel William Adams and Sebelia Frances Hunter
Son of Samuel William Adams and Sebelia Frances Hunter
Wife of Charles Green Adams - Daughter of John Henry Hunter and Sarah Ann Simmons
Wife of Samuel Green Adams - Daughter of Tyre Barnard and Lucinda Elizabeth Scott
Son of Samuel William Adams and Sebelia Frances Hunter
Husband of Lucy Ann Barnard, m. 7 Sep 1841 in Patrick Co, VA - Son of Joshua Adams and Elizabeth Corn and Viola Susan McMillian
Husband of Sebelia Frances Hunter, m. 28 Feb 1882 in Surry - Son of Samuel Green Adams and Lucy Ann Barnard
Wife of Samuel William Adams - Daughter of John Henry Hunter and Sarah Ann Simmons
Son of Matthew Inman and Sallie Ann Adams
Son of Matthew Inman and Sallie Ann Adams
Web page updated 14 July 2016
Index of All Cemeteries
Alphabetical Index of All Burials
Previous Page