Index of All Cemeteries
Alphabetical Index of All Burials
Previous Page
Use the following to search across all the cemeteries listed.
Example: "Smith, Roger" (yes, use the quotes)
325 PATTERSON-DAVIS CEMETERY (Stone Property)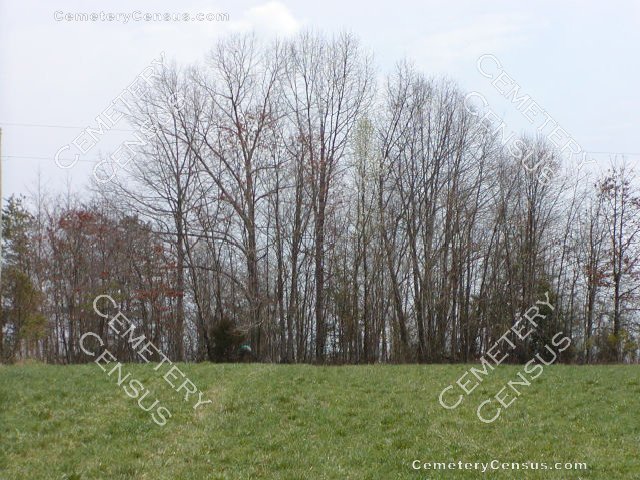 Location - Off Long Hill Rd, Pilot Mtn., Surry Co., NC.

Coordinates: 36d 25m 10.1s N; 80d 32m 32.9s W Click here for Google maps

Directions: From intersection of US Hwy 52 and US Hwy 601 in Mt. Airy, go south on US Hwy 52 for 3.35 miles to the Holly Springs Rd exit (Exit 141) on the right. At the end of the ramp turn right onto Old US Hwy 52 S. Go 1.5 miles and bear right onto Ararat-Longhill Rd. Follow Ararat-Longhill Rd for 6/10 mile and turn left onto Longhill Road. Travel Longhill Rd for 1.10 miles to an old abandoned house on the right. The cemetery is located on private property in a grove of trees on a knoll approximately 450' behind the house. (Alternate directions: From the intersection of Cook School Rd and Old US Hwy 52 in Pilot Mtn, travel north on Old US Hwy 52 for about 1.3 miles and turn left onto Longhill Rd. Go another 1.25 miles or so to the abandoned house on the left.).

Surveyed by Andy Hennis, Bob Carter, and Ralph Cox on March 24, 2007.
Township or district: Long Hill.
Public or Private: Private property.
GPS Accuracy (ft.): 12.
Elevation above sea level (ft.): 1052.
Status of cemetery: Abandoned.
Surry County Parcel Number: 5947-00-65-1153.
It is mapped out a 0.32 acre parcel.
Per Deed Book 158, Page 445, the cemetery is named the Patterson-Davis Cemetery and labeled as abandoned.
Per Deed Book 21, Page 90, a one half (1/2) acre was saved and excepted as a graveyard by M.L. Patterson, grantor.

Click here for a copy of the deed records referred above.

There are +/- 20 graves but only a few engraved stones. Legible or partially legible stones are as follows: James (H?) Dix, b. 4-15-183(6?), d. 4-26-1895; Nannie E. Patterson, dau of M. L. and M. J., b. 2-10-1871, d. 10-4-1875, aged 4Y, 7M, 24D; David (Davis?), b. 14 Mar 1758, d. ????; Sarah, (wife of David?) (Dates Unknown)..


Dix, James H. (b. 15 Apr 1836 - d. 26 Apr 1895)
Patterson, Nannie E. (b. 10 Feb 1874 - d. 4 Oct 1875)
daughter of M.L. and Minerva Jessup Patterson

Unknown, David (b. 14 Mar 1758 - d. )
Inscription appears to be: David / D???? w??? / Born March / the 14, 1758 and / Departed the / ?? april 1???

Unknown, Sarah (b. - d. )
Web page updated 14 July 2016
Index of All Cemeteries
Alphabetical Index of All Burials
Previous Page