Index of All Cemeteries
Alphabetical Index of All Burials
Previous Page
Use the following to search across all the cemeteries listed.
Example: "Smith, Roger" (yes, use the quotes)
245 STANFORD METHODIST CHURCH CEMETERY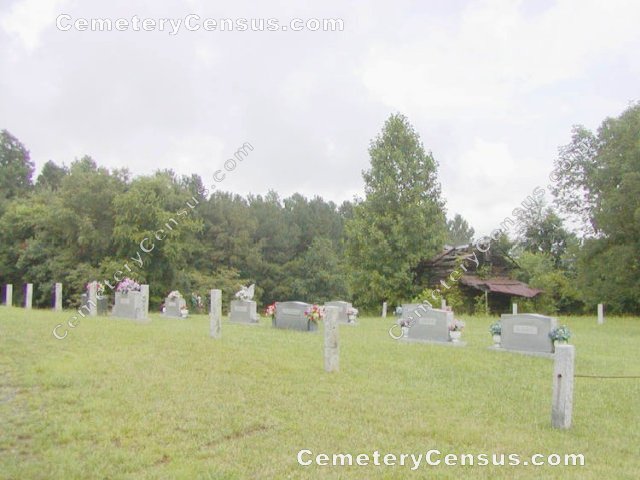 Location - Stanford Ch Rd, Siloam, Surry Co., NC.

Coordinates: 36d 20m 27.0s N; 80d 34m 21.6s W Click here for Google maps

Directions: From US Hwy 52 and NC Hwy 268 in Pilot Mtn, go west on NC 268 about 6 miles. Then turn left on Stanford Church Rd and go about 1 mile and cemetery will be on left next to church.

View of the church.

Surveyed by Bob Carter on April 6, 2006.
Township or district: Siloam.
Public or Private: Public Access.
GPS Accuracy (ft.): 20.
Elevation above sea level (ft.): 1077.
Status of cemetery: Currently maintained.

Updated by Bob Carter in September 2011. Photographs by Bob Carter.


Dezarn, Jo Ann Eads (b. - d. Reserved)
Wife of Samuel Gray Dezarn and daughter of Clyde W. Eads and Pearl Irene Ring
Husband of Jo Ann Eads, m. 12 Feb 1965 and son of Charles Anderson Dezarn and Hester May Frye
Husband of Kay Atkins and son of Clyde W. Eads and Pearl Irene Ring
Husband of Pearl Irene Ring, m. 25 Jan 1910 in Surry - son of William Henry and 1st Wife Naomi Florida Moore
Wife of Clyde W. Eads and daughter of Henry Woolsey Ring and Lula Froney Key
Husband of Ressie Emma Whitaker, m. 3 Dec 1932 and son of Silas Oscar Harrison Sr and Lucinda Elizabeth Flinchum
Wife of Howard James Harrison and daughter of Luther Albert Whitaker and Letha Frances Dinkins
Infant daughter of Michael and Crystal Hunter. (no dates)
Husband of Opal Lee Sapp and son of John W. Lane and Laura Permelia Baker
Wife of Edgar Franklin Lane and daughter of Robert Lawrence Sapp and Lula Victoria Ring
Husband of Stephanie Wall - Born in Floyd Co, IN and son of Kenneth Ross and Vickie Brown
Wife of Henry Lawrence Sapp Sr
Husband of Frances Clayton and son of Robert Lawrence Sapp and Lula Victoria Ring. PFC US Army, WW-II Military marker.
Husband of Ruth Atkins Whitaker and son of Thomas Jefferson Wall and Sarah Elizabeth Ross
Wife of Herman George Wall and daughter of Darius Murilla Whitaker and Mary Emma Atkins
Husband of Carol Marie Hansen, m. 30 Sep 1960 and son of Glenn Irvin Whitaker and Ada Lee Money. MSgt, US Air Force Military marker.
Wife of Bruce Meredith Whitaker
Husband of Mary Ruth Money, m. 28 Nov 1934 and son of Darius Murilla Whitaker and Mary Emma Atkins
Wife of Luther Woodrow Whitaker and daughter of William Azariah Pratt and Lula May Key
Husband of Ida Marie Pratt, m. 16 Oct 1937 in Carroll Co, VA and son of Luther Albert Whitaker and Letha Frances Dinkins
Wife of Fred Derius Whitaker and daughter of Benjamin Columbus Money and Vallie Brown
Web page updated 14 July 2016
Index of All Cemeteries
Alphabetical Index of All Burials
Previous Page