Index of All Cemeteries
Alphabetical Index of All Burials
Previous Page
Use the following to search across all the cemeteries listed.
Example: "Smith, Roger" (yes, use the quotes)
178 MT. VERNON BAPTIST CHURCH CEMETERY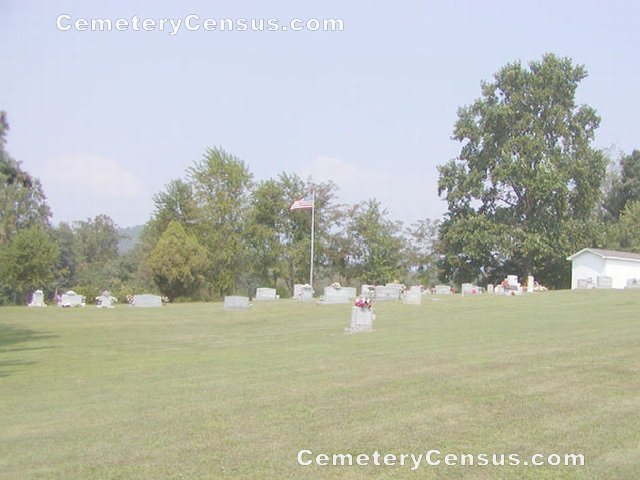 Location - 7220 West Pine Street (NC Highway 89), Low Gap, Surry Co., NC.

Coordinates: 36d 30m 01.3s N; 80d 49m 17.0s W Click here for Google maps

Directions: From intersection of US Hwy 52 N and NC Hwy 89 W (W. Pine St.) in Mt. Airy, go west on West Pine St for 12.6 miles and church and cemetery are on the right.

View of the church. View #2 of the cemetery.

Photographed and surveyed by Jack Luffman on 23 November 2010, beginning next to the parking lot and going from left to right.

Surveyed by Andy Hennis on April 6, 2006.
Township or district: Stewart's Creek.
Public or Private: Public Access.
GPS Accuracy (ft.): 10.
Elevation above sea level (ft.): 1427.

336-352-5683.


Beck, Patty Sue Doby (b. 22 Jul 1953 - d. 12 Sep 2003)
Wife of Richard J. Brooks. Married 23 May 1959. Row 2
Husband of Emma B. Brooks. Row 2
Husband of Hattie H. Brown. Row 2
Wife of Boyd K. Brown. Row 2
Twin Infant Son of Mr. and Mrs. Randy Brown. Row 5
Twin Infant Son of Mr. and Mrs. Randy Brown. Row 5
Wife of Joseph G. Brown. Married 21 Dec 1945. Row 5
Husband of Robin Ann Brown. Row 5
Wife of Randall Gray Brown. Row 5
Son of Mr. and Mrs. Kemp Bullins. Row 6
Husband of Rosa Mae McCann Bullins. Row 6
Wife of Kemp Glenn Bullins. Row 6
PFC 351 INF 88 INF DIV WORLD WAR II. Row 5
Husband of Ethel Bullins Crouse. Row 9
Wife of Carlie W. "Tom" Crouse. Row 9
Husband of Iris C. Dickson. Row 9
Wife of Bower C. Dickson. Row 9
Son of Bower C. and Iris C. Dickson. SFC US ARMY VIETNAM Military marker. Row 9
Wife of Virgil H. Doby. Row 8
Wife of W. Cosby Doby. Row 8
Husband of Lula Wright Doby. Row 8
Husband of Rosemond D. Doby. Row 8
Husband of Ruth E. Dunevant. Row 6
Wife of A. Ralph Dunevant. Row 6
Wife of John Ebin Edwards. Row 2
Husband of Grace Rhudy Edwards. Row 2
Husband of Nancy Lee Flippen. Row 10
Wife of Clarence Ray Flippen Sr. Our Boys - Ray, Jr.; Jeff, Mike. Row 10
SSG US ARMY VIETNAM. Row 4
Husband of Willie S. Hawks. NORTH CAROLINA PVT US ARMY WW-II Military marker. Row 9
Wife of Swanson C. Hawks. Row 9
Wife of Weldon N. Hodges. Row 9
Daughter of Mr. and Mrs. Curtis Hodges. Row 6
Husband of Janis L. Hodges. Row 9
Wife of Wallace G. Johnson. Row 4
Wife of Jack D. King. Row 1
Husband of Gerry B. King. Row 1
Husband of Patsy JoAnn King. Row 9
Wife of Joe Columbus King. Row 9
Husband of Frances N. Mayes. Row 4
Wife of Edgar W. Mayes. Row 4
Wife of William Henry McCann. Row 5
Husband of Ruby Hiatt McCann. Row 5
Wife of Alvin Douglas Noel. Row 4
Wife of Thomas J. Ramey Eastern Star. Row 8
Husband of Dora M. Ramey Mason. Row 8
Husband of Thelma D. Shinault. Row 8
Wife of Junior T. Shinault. Row 8
Husband of Ethel L. Wood. Row 6
Wife of Columbus H. Wood. Row 6
Husband of Lucy Jane Wood. Row 6
Wife of Hillary Wood. Row 6
Wife of Edgar L. Wood. Row 5
Web page updated 14 July 2016
Index of All Cemeteries
Alphabetical Index of All Burials
Previous Page