Index of All Cemeteries
Alphabetical Index of All Burials
Previous Page
Use the following to search across all the cemeteries listed.
Example: "Smith, Roger" (yes, use the quotes)
176 MT. PLEASANT BAPTIST CHURCH and CEMETERY (NEW)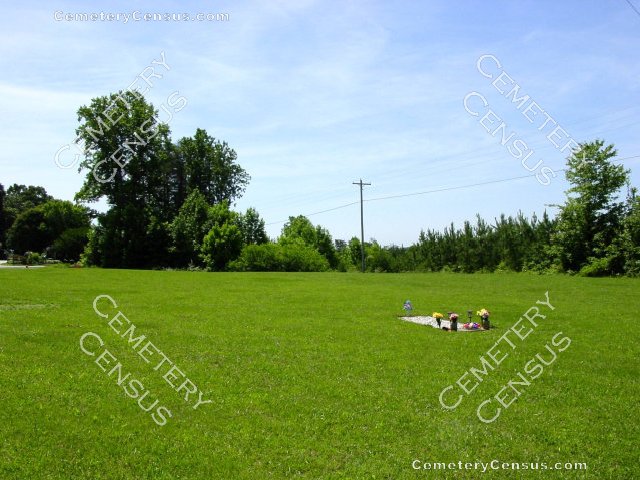 Location - Jenkinstown Rd, Fairview, Surry Co., NC.

Coordinates: 36d 18m 14.3s N; 80d 42m 07.6s W Click here for Google maps

Directions: From intersection of US Hwy 601 and NC Hwy 268 in Dobson (Fairview Crossroads), go south for 1.7 miles on US Hwy 601 and turn left on Jenkinstown Rd. Continue on Jenkinstown Rd for 0.8 to 1.0 mile to the cemeteries and church on the right

View of the church.

Surveyed by Andy Hennis on May 6, 2006.
Township or district: Marsh.
Public or Private: Public Access.
GPS Accuracy (ft.): 13.
Elevation above sea level (ft.): 1045.
Surry County Parcel Number: 4993-00-83-7122.

Please do not copy this data and post to other cemetery sites. While birth and death dates are facts and can't be copyrighted, you should give reference to sources of the data. Any photos provided "ARE" copyrighted so don't copy or use them without the owner's permission.

This new cemetery is part of Mt. Pleasant Baptist Church since the original cemetery is becoming full and is on a severe slope. The survey was a full and complete survey of burials in May 2013 by Bob Carter and included grave photos. Research from on-line access to birth or death records has been added showing parents and/or spouse names where available.

As with any research, if you find any information on a burial is incorrect please let us know and we'll be glad to change it.


Bailey, Angela Renee Jenkins (b. 2 Mar 1974 - d. 16 May 2010)
Wife of Kenneth Dale Bailey - Daughter of Jerry Clyde Jenkins and Deborah Kay Dowd
Husband of Gracie Leona Whitaker, m. 19 Jul 1951 in Surry - Son of John William Bledsoe and Nancy Geneva Dinkins
Wife of Fred Howard Childress
Husband of Fay Michael, m. 16 Jul 1955 - Son of John Martin David Childress and Lucy Plutina Bledsoe
Wife of Horace Neil Hudson - Daughter of James Ernest Bledsoe and Gracie Leona Whitaker
Husband of Joann Marie Turner - Son of Lonnie Blackburn Snow and Nannie Wood
Wife of Posie Delano Snow - Daughter of Clarence G. Turner and Ila Marie Hawks
Wife of Chester Cambel Snow - Daughter of Clarence G. Turner and Ila Marie Hawks
Husband of Faye Irene Turner, m. 10 Apr 1964 - US Army, Vietnam Military marker.
Son of Clarence G. Turner and Ila Marie Hawks
Web page updated 14 July 2016
Index of All Cemeteries
Alphabetical Index of All Burials
Previous Page