Index of All Cemeteries
Alphabetical Index of All Burials
Previous Page
Use the following to search across all the cemeteries listed.
Example: "Smith, Roger" (yes, use the quotes)
171 MT. CALVARY CME CHURCH CEMETERY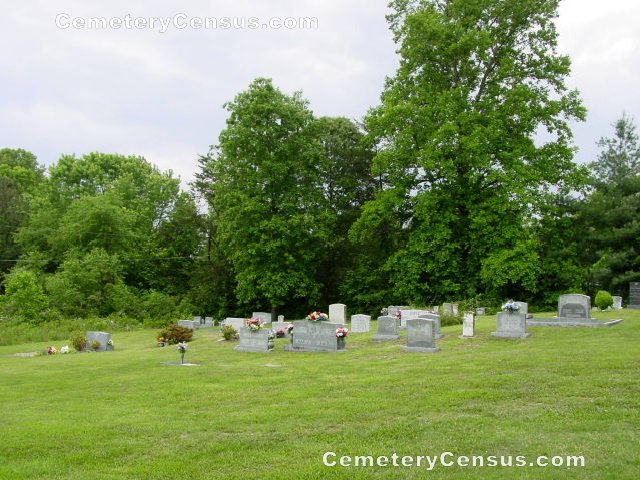 Location - 235 Boulder Rd (Combstown community), Mt. Airy, Surry Co., NC.

Coordinates: 36d 30m 02.1s N; 80d 34m 46.0s W Click here for Google maps

Directions: From intersection of Renfro St and East Pine St (NC Hwy 103) in Mt. Airy, go east on E. Pine St for 1.60 miles and turn right on Lovers Lane, then go .3 miles and turn right on Boulder Rd, then go .15 miles and to the church and cemetery.

View of the church.

Surveyed by Andy Hennis on May 6, 2006.
Township or district: Mt. Airy.
Public or Private: Public Access.
GPS Accuracy (ft.): 11.
Elevation above sea level (ft.): 1083.

African-American. Phone: 336-789-4541.

Surveyed and photographed by Jack Luffman on 14 April 2010.


Brim, Helen Love Gilbert (b. 6 Oct 1923 - d. 28 Dec 1978)
Husband of Lillian E. Carter. Row 4
Wife of Ballard P. Carter. Row 4
Parents - Jack and Mary Lou Valentine Clark. Row 11
Parents - Jack and Mary Lou Valentine Clark. Row 11
NORTH CAROLINA SGT 741 AAA GUN BN CAC WW II. Row 3
Wife of Fred I. Elliott. Row 10
Daughter of Charlie and Dicy W. Valentine. Row 3
Husband of Sallie F. Gilbert. No DOB. Row 7
Wife of Charlie S. Gilbert. No DOB. Row 7
Wife of Sam Marshall Gwyn. Row 10
Husband of Mary Frances Green Gwyn. Row 10
Wife of Joseph Wesley Harrell. Row 2
Husband of Leslie Shawn March Johnson. Row 1
Wife of Christopher Montray Johnson. Row 1
Mother of Peter Jones. Row 4
Son of Clara Banner Cholie Jones. Row 4
Wife of George F. Joyce. Row 4
OHIO PVT 158 DEPOT BRIGADE WW I. Row 7
Husband of Vivian Loretta Gwyn March. Row 1
Husband of Stephanie Denise Smith March. Row 1
Children - Gerald, Perry, Greg, Shawn. Parents - John Thomas and Catherine Cox Helton. Grandparents - Joseph and Fannie Wright Cox Harrell. Row 2
Wife of Gregory Dale March. Row 1
Wife of Gerald Douglas March. Married 28 Dec 1985. Row 1
Mother of William Edward Payne. Row 5
Husband of Thressie G. Payne. Row 5
Wife of James Roy Payne. Row 5
SGT. Troop B, 9th US Colored Cavalry. Row 12
Funeral home marker, grave outlined. Row 9
Funeral home marker. Planted Stone. Row 5
funeral home marker. Row 9
funeral home marker. Row 9
Wife of Charlie Valentine. Row 12
Husband of Annie "Disa" Wright Valentine. Row 12
Wife of Paul Valentine. Row 10
Wife of William "Bill" Valentine. Row 9
NORTH CAROLINA CPL US ARMY WW II. Row 10
Wife of W. T. Valentine. Row 9
Husband of Dothulie Strickland Valentine. Row 10
NORTH CAROLINA PFC HQ CO 555 PRCHT NF BN WW II. Row 10
Husband of Lizzie Hill Valentine. Row 9
Husband of Fannie Banner Valentine. Row 9
Husband of Mamie Valentine Wright, Children - Fannie, William, Paul. Row 9
Wife of Isaac Wright, Dau. of William and Fannie Banner Valentine. Row 9
Son of Isaac and Mamie Valentine Wright. Row 9
Web page updated 14 July 2016
Index of All Cemeteries
Alphabetical Index of All Burials
Previous Page