Index of All Cemeteries
Alphabetical Index of All Burials
Previous Page
Use the following to search across all the cemeteries listed.
Example: "Smith, Roger" (yes, use the quotes)
082 FLAT ROCK BAPTIST CHURCH CEMETERY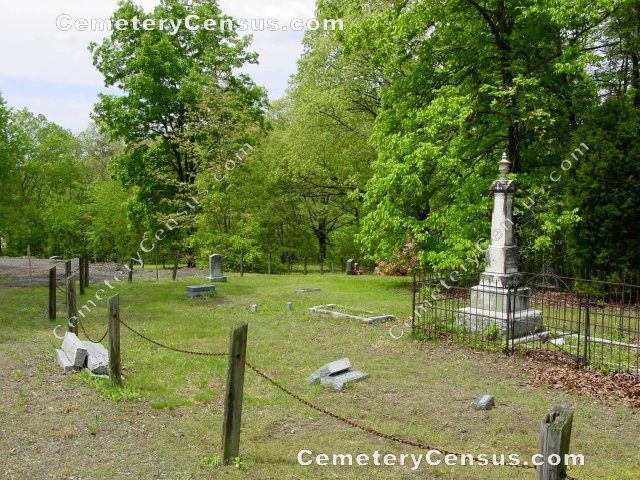 Location - Hwy 103 East (behind Flat Rock Baptist Church), Mt. Airy, Surry Co., NC.

Coordinates: 36d 30m 32.9s N; 80d 34m 28.2s W Click here for Google maps

Directions: From intersection of US 52 (business) and E. Pine St in Mt. Airy, go east on E. Pine St (NC Hwy 103) 2 miles and turn left into parking lot of Flat Rock Baptist Church. Cemetery is behind church and is in several sections, some in fences and some in woods behind church.

View #2 of the cemetery. View of the church.

Surveyed by Andy Hennis on April 6, 2006.

Also known as: Deatherage Cemetery.
Township or district: Mt. Airy.
Public or Private: Public Access.
GPS Accuracy (ft.): 13.
Elevation above sea level (ft.): 1172.

336-786-7661.

Burials survey by Bob Carter in April 2004. Updated in August 2011.


Childress, Irene (b. 3 Sep 1920 - d. 28 May 1921)
Daughter of Robert H. Childress and Stella Smith

Childress, Marie B. (b. 6 Jul 1920 - d. )
Wife of William H. Childress

Childress, Robert H. (b. 4 Apr 1897 - d. 23 Mar 1942)
Husband of 1) Stella Smith and 2) Sarah Faye Childress and son of William Childress and Irene Dawson

Childress, Stella Smith (b. 13 Jun 1898 - d. 28 Sep 1920)
Wife of Robert H. Childress

Childress, William H "Bill" (b. 13 Jun 1916 - d. 11 Mar 1973)

Deatherage, James Achillis (b. 10 Dec 1913 - d. 18 Dec 1917)
Son of Samuel Jackson Deatherage and Susan Alice Hicks

Deatherage, James Achillis (b. 6 May 1841 - d. 31 Jul 1909)
founder of Flat Rock Baptist Church - Husband of Ruth Jane Sutphin and son of Phillip Deatherage and Martha Faulkner

Deatherage, James Thomas "Andy" (b. 5 Jun 1924 - d. 2 Mar 1931)
Son of Samuel Jackson Deatherage and Susan Alice Hicks

Deatherage, Katy L. (b. 28 Feb 1912 - d. 23 Aug 1918)
Daughter of Samuel Jackson Deatherage and Susan Alice Hicks

Deatherage, Robert Houston (b. 22 Jul 1918 - d. 6 Feb 1935)
Son of Samuel Jackson Deatherage and Susan Alice Hicks

Deatherage, Sammy George (b. 27 Mar 1925 - d. 14 Dec 1996)

Deatherage, Samuel Jackson (b. 1 Sep 1882 - d. 7 Apr 1914)
Husband of Susan Alice Hicks

Deatherage, Susan Alice Hicks (b. 11 Jan 1885 - d. 25 Dec 1931)
Wife of Samuel Jackson Deatherage and daughter of John E. Hicks and Maggie Boyd

Deatherage, Teca Moss (b. 7 Jun 1852 - d. 21 Aug 1936)
Wife of James K. Deatherage and daughter of Enos Moss and Eva Lineberry

Eaton, Kelly (b. 1 Apr 1862 - d. 25 Oct 1924)
Born in Patrick CO, VA and daughter of Albert Eaton and Margaret Montgomery

Johnson, Bethel Irene (b. 9 Mar 1923 - d. 9 Jan 1928)
Daughter of Berry Martin Johnson and Vina Edwards

Johnson, Bruce Mack (b. 21 Jan 1925 - d. 15 Jan 1928)
Son of Berry Martin Johnson and Vina Edwards

Johnson, Oscar Clyde (b. 23 Mar 1919 - d. 31 Jul 1924)
Son of Berry Martin Johnson and Vina Edwards

Johnson, Ruby Marie (b. 25 May 1932 - d. 26 Jan 1933)
Daughter of Berry Martin Johnson and Vina Edwards

Jones, Tommy (b. 20 May 1914 - d. 14 Aug 1918)
Son of Phillip M. Jones and Emma Hicks

Midkiff, Joseph C. (b. 1910 - d. 1912)
Son of Edward Albert Midkiff and Nancy Ellen Deatherage

Shelton, Frank "Joby" (b. 21 Apr 1920 - d. 28 Jun 1991)
Son of Thomas Henry Shelton and Rosa Simmons

Shelton, Rosa Simmons (b. 13 Jun 1891 - d. 8 Jan 1965)
Wife of Thomas Henry Shelton and daughter of Richard Simmons and Iris Midkiff

Shelton, Thomas Henry (b. 16 Sep 1887 - d. 22 Feb 1923)
Husband of Rosa Simmons and son of William Shelton and Sallie Marsh

Short, Vera (b. 23 Dec 1910 - d. 22 Dec 1922)
Daughter of Foy Short and Ila Sutphin

Smith, Elbert Edwin (b. Jul 1911 - d. 4 Dec 1911)
Son of J. E. Smith and M. R. ??; age 5 months

Smith, Mary B. Mathis (b. 10 Mar 1880 - d. 12 Oct 1969)
Wife of Pedro Creed Smith and daughter of John Henry Mathis and Frances Reeves

Smith, Pedro Creed (b. 29 Nov 1871 - d. 20 Aug 1960)
Husband of Mary B. Matthews and son of Hardin Smith and Amanda Harold

Smith, Terry L. (b. 15 Aug 1940 - d. 21 Feb 1985)

Stephens, Infant Son (b. - d. )
Son of John A. Stephens and Alice Jones; no dates; parents burial unknown

Stephens, Joseph (b. 11 May 1914 - d. 18 May 1914)
Son of John A. Stephens and Alice Jones; parents burial unknown

Stephens, Samuel (b. 1832 - d. 1911)
Pvt. Co A, 2nd Battalion, CSA

Sutphin, Esther L. (b. 2 Jan 1913 - d. 26 Sep 1921)
Daughter of W. O. Sutphin and M. Jettie Kirkman

Sutphin, James C. (b. 4 Aug 1916 - d. 19 Dec 1921)
Son of W. O. Sutphin and M. Jettie Kirkman

Vaughn, Mamie Shelton (b. 29 Dec 1892 - d. 14 Sep 1920)
Wife of Vance Vaughn; his burial unknown
Web page updated 14 July 2016
Index of All Cemeteries
Alphabetical Index of All Burials
Previous Page