Index of All Cemeteries
Alphabetical Index of All Burials
Previous Page
Use the following to search across all the cemeteries listed.
Example: "Smith, Roger" (yes, use the quotes)
072 EBENEZER UNITED METHODIST CHURCH CEMETERY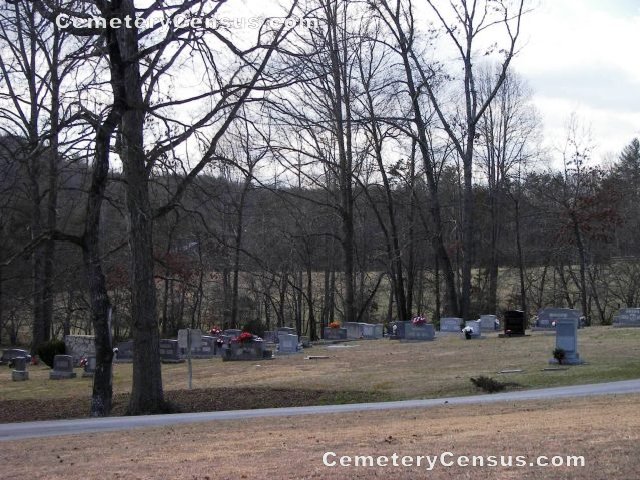 Location - Ebenezer Ch Rd, Elkin, Surry Co., NC.

Coordinates: 36d 17m 16.6s N; 80d 49m 23.2s W Click here for Google maps

Directions: From Elkin, take CC Camp road East then left on Hwy 21 Bypass North toward Sparta for .4 miles, then right on Ebenezer Church Rd for 1.7 miles. Church and cemetery are on the right.

View of the church.

Surveyed and photographed by Jack Luffman on November 2, 2009.

Surveyed by Joe Hicks on April 6, 2006.
Township or district: Elkin.
Public or Private: Public Access.
GPS Accuracy (ft.): 19.
Elevation above sea level (ft.): 1012.
Surry County Parcel Number: 4962-00-28-8601.

Burials: Surveyed from right to left beginning on row farthest from the church or next to fence.


Adams, Ella (b. - d. )
Daughter of William and Jane Adams. Row 10
Daughter of William and Jane Adams. Row 10
Wife of Vaughn Olden Bauguess. Row 2
Infant son of Pearl and Edith Crouse Bernette. Row 3
Husband of Samantha Cass. Row 3
Wife of F. L. Cass. Row 3
Wife of James H. Caudle. Row 7
Husband of Eddie M. Caudle. Row 7
Wife of Roy Welborn Caudle. Row 7
Husband of Pauline Moody Caudle. Row 7
Husband of Martha Poteat Cave. Row 4
Wife of Grady Barnabus Cave Married Feb. 11, 1935. Row 4
Husband of Maude Cockerham. Row 4
death date not listed. Wife of Ivory Cockerham. Row 4
infant of M. A. and N. J. Crouse. Row 7
infant of M. A. and N. J. Crouse. Row 9
son of M. A. and N. J. Crouse. Row 7
Husband of Malissa J. Guyer Crouse. Row 7
Wife of M. A. Crouse. Row 7
Wife of William Fentress. Row 8
no dates. Husband of Jane Fentress. Row 8
Husband of Cathrene H. Guyer. Row 9
Daughter of W. M. and Celia Guyer. Row 9
Husband of E. F. Guyer. Closeup of inscription. Row 9
Wife of Andrew Guyer. Row 9
Wife of W. M. Guyer buried at Poplar Springs. Row 9
Infant son of C. H. and E. F. Guyer. Row 9
Wife of C. H. Guyer. Closeup of inscription. Row 9
Infant son of C. H. and E. F. Guyer. Row 9
Daughter of C. H. and E. F. Guyer. Row 9
Infant son of C. H. and E. F. Guyer. Row 9
Daughter of C. H. and E. F. Guyer. Row 9
Husband of Celia Guyer. Row 9,
Husband of Diris N. Hayes. Closeup of inscription. Row 5
Wife of Bobby L. Hayes. Row 5
Wife of Harold G. Hayes. Row 5
Wife of Rev. Otis Hayes. Row 7
Husband of Martha Jackson Hayes. Hayes Family marker. Row 10
Husband of Fern J. Hayes. Row 7
son of Harold and Faye Hayes. Row 5
Wife of Dan A. Herring married Oct. 21, 1917. Row 5
Wife of William M. Jackson. Row 6
Hus. of Rosa V. Cass Jackson. Row 3
Wife of A. Wayne Jackson. Row 1
Husband of Tina Jackson. Row 2
Wife of John E. Jackson. Row 4
infant son of John E. and Florence Jackson. Row 4
Husband of Florence Welborn Jackson. Row 4
Husband of Nevada H. Jackson. Row 6
Wife of Joseph L. Jackson. married may 16, 1926. Row 6
Wife of Andrew Jackson, Sr.,. Row 3
Wife of Charlie G. Jackson. Row 2
Husband of Tina Brendle Jenkins. Row 4
Wife of John J. Jenkins. Row 4
Wife of Ira V. Jones. Row 4
Husband of Frances W. Jones SSGT US AIR FORCE WW II Vietnam Military marker. Row 4
Wife of John F. Lane. Row 8
Husband of Lillie C. Lane Married Dec. 25, 1921. Row 8
Wife of William S. Lane. Row 8
Husband of Mary Jackson Lane. Row 8
Husband of Jacquelyn Avis Moser. Row 7
Wife of Hugh Arnold Moser. Row 7
Husband of Mary C. Poteat. Row 4
Wife of James M. Poteat. Row 4
Husband of Myrtle J. Pryor. Row 5
Wife of Alton L. Pryor. Row 5
Wife of Elmer F. Reece. Row 5
Husband of Addie S. Reece. Row 5
Wife of L. M. Reich. Row 6
Husband of Addie J. Reich. Row 6
Daughter of Pearl and A. P. Roberson. Row 6
Husband of Louise C. Jackson Simmons. Row 5
Wife of John W. Simmons. Row 5
Infant Daughter of Nancy C. and N. M. Steele. Steele Family marker. Row 2
Wife of Henry J. Steele. Row 1
Infant Daughter of Nancy C. and N. M. Steele. Steele Family marker. Row 2
Husband of Emma C. Steele. Row 1
Infant Daughter of Nancy C. and N. M. Steele. Steele Family marker. Row 2
Infant Daughter of Nancy C. and N. M. Steele. Steele Family marker. Row 2
Infant son of Nancy C. and N. M. Steele. Steele Family marker. Row 2
Wife of Graham Vanhoy. Footstone marker. Row 1
Husband of Cecile Vanhoy. Footstone marker. Row 1
Wife of R. Gaither Vanhoy. Row 1
Husband of Roxie P. Vanhoy. Row 1
Husband of Lorene S. Vanhoy Married July 2, 1949. Row 1
Wife of M. Jones Vanhoy. Row 1
Wife of Taylor T. Wagoner. Row 4
Husband of Marie G. Wagoner. Row 4
Wife of Robert Gray Hayes. Row 2
Wife of Walter E. Wood. Row 4
Husband of Mamie P. Wood. Row 4
Husband of Juanita Cockerham Woodmancy. Pvt US Army WW II. Row 4
Wife of Elton W. Woodmancy. Row 4
Web page updated 14 July 2016
Index of All Cemeteries
Alphabetical Index of All Burials
Previous Page