Index of All Cemeteries
Alphabetical Index of All Burials
Previous Page
Use the following to search across all the cemeteries listed.
Example: "Smith, Roger" (yes, use the quotes)
004 AMAZING GRACE BAPTIST CHURCH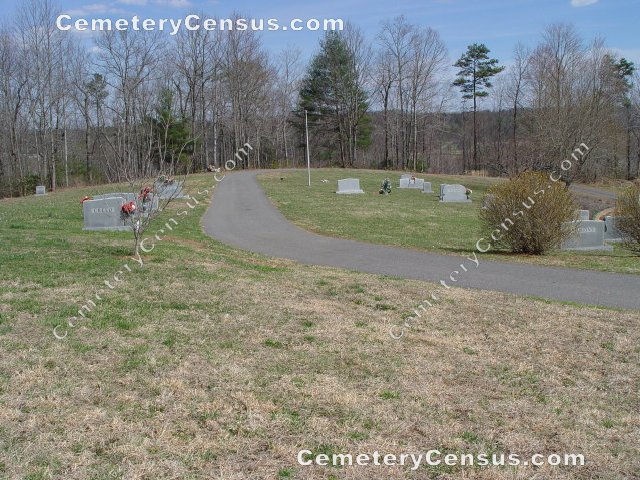 Location - Off 709 Blevins Store Rd, Mt. Airy, Surry Co., NC.

Coordinates: 36d 27m 32.2s N; 80d 49m 32.0s W Click here for Google maps

Directions: From intersection of Prison Camp Road (SR 1345) and Haystack Road (SR 1331) just west of I-77, go west on Haystack Road for 3.3 miles and turn right on Blevins Store Road (SR 1338), then go .5 miles and the church and cemetery are on the right.

View of the church.

Surveyed by Joe Hicks on January 7, 2007.
Township or district: Franklin.
Public or Private: Public Access.
GPS Accuracy (ft.): 19.
Elevation above sea level (ft.): 1383.
Status of cemetery: New church and cemetery.
Surry County Parcel Number: 4969-00-20-7505.

Surveyed and photographed by Jack Luffman on March 18, 2010.


Atkins, Matthew Lane "Dillon" (b. 18 Jul 1981 - d. 31 Oct 1998)
Wife of Rev. Sidney Easter, Jr.. Row 7
"Mother of Tanner". Row 5
Husband of Clara V. Easter. "Founder of Amazing Grace Baptist Church". Row 7
Wife of Raymond C. Hawks. Row 10
Husband of Joye M. Hawks. Row 10
Wife of Jesse K. Holloway. Row 3
Husband of Brenda E. Holloway. Row 3
Wife of Archie L. Hornaday. Married 13 Sep 1947. Funeral Home marker. Row 2
Wife of Rev. Danny Robert Leftwich. Married 4 Jul 1975. Row 8
Husband of Daisy Mae Leftwich. Married 4 Jul 1975. Row 8
Wife of Randy Dale Potts. Married 29 Apr 1991. Row 10
Husband of Cheryl Annette Potts. Married 29 Apr 1991. Row 10
Husband of Julia A. Bowman Shelton. Married 29 Dec 1958. SP4 US ARMY Military marker. Row 3
Wife of James Gray Shelton. Married 29 Dec 1958. Row 3
Husband of Eva Brown Simmons. Row 1
Wife of Charles W. Simmons. Row 1
Age 82 years 11 months 17 days. Closeup of marker. Row 1
Wife of Zina Roy Wilson. Married 8 May 1965. Row 7
Husband of Thelma Faye Wilson. Married 8 May 1965. Row 7
Web page updated 14 July 2016
Index of All Cemeteries
Alphabetical Index of All Burials
Previous Page