Index of All Cemeteries
Alphabetical Index of All Burials
Previous Page
Use the following to search across all the cemeteries listed.
Example: "Smith, Roger" (yes, use the quotes)
952 WILSON, ENOCH FAMILY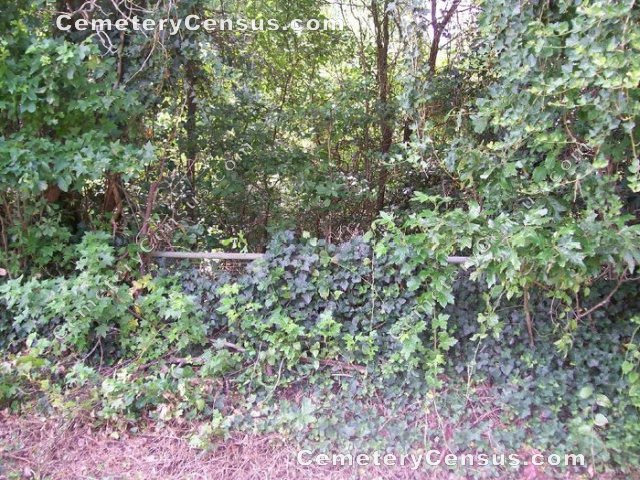 Location - at 904 Sinclair Lake Rd (SR-1811) to the southeast of Midway.

Coordinates: 35d 09m 21.7s N; 78d 27m 11.3s W Click here for Google maps

Directions: located off of Sinclair Lake Rd south of Spiveys Corner. It is on the right just past the Lake and the old abandoned Sinclair Lake Store. Second driveway on the right just past the old abandoned Sinclair Lake Store. The cemetery is enclosed within the chain link fence. It is not maintained and may be overgrown with weeds.

Enoch Wilson was originally interred here and later his family moved him to Shady Grove Baptist Church Cemetery. Several people chopped, pruned, dug and swept away the many years of leaves and debris in Jan 2011 to find the headstones resting perfectly underneath.

Credits: Thanks to Clarence E. McLamb (McLamb Genealogist) for giving exact directions to the cemetery.
Cemetery Photo by Roza Ribar.
Headstone photos by Laurie Knight.
Surveyed by Laurie Knight.


McLamb, Addison Washington "Add" (b. 11 Oct 1886 - d. 11 Mar 1935)
Son of George Washington McLamb and Sarah Almira Warren McLamb.

McLamb, Irene Olive Johnson (b. 16 Jan 1896 - d. 11 Aug 1937)
Wife of Addison Washington McLamb. Daughter of John Johnson and Mary Everett Johnson.
Web page updated 29 December 2016
Index of All Cemeteries
Alphabetical Index of All Burials
Previous Page