Index of All Cemeteries
Alphabetical Index of All Burials
Previous Page
Use the following to search across all the cemeteries listed.
Example: "Smith, Roger" (yes, use the quotes)
008 WALKER FAMILY [Mayfield]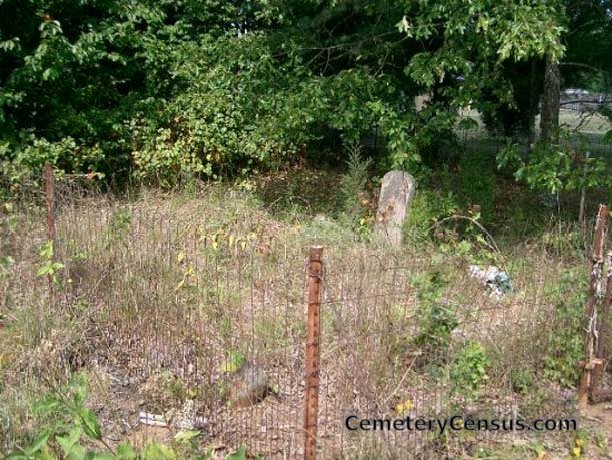 Location - 200 feet east of the intersection of Mayfield Rd. and NC-700 in Mayfield, NC. The cemetery is behind a small power station.

Coordinates: 36d 30m 41.6s N; 79d 33m 56.6s W Click here for Google maps

Row 1: 4 or 5 very rough field stones.

Row 2: 4 stones, Wilder? Walker, Martha McKinny, John Walker, and one unreadable stones.

Row 3: Supposedly there are 4 unmarked graves of possibly William Bedford McKinney and Mary E. Walker.

Survey and photographs submitted by Adam Oldham in 2005.


McKinney, William Bedford (b. - d. )
Walker, John M. (b. 7 Jul 1812 - d. 7 Nov 1884)
husband of Martha. "Gone but not forgotten"

Walker, Martha J. McKinney (b. Sep 1819 - d. 1 Aug 1870)
wife of John M. Walker. "Gone but not forgotten"

Walker, Mary E. (b. - d. )
Web page updated 10 October 2017
Index of All Cemeteries
Alphabetical Index of All Burials
Previous Page