Index of All Cemeteries
Alphabetical Index of All Burials
Previous Page
Use the following to search across all the cemeteries listed.
Example: "Smith, Roger" (yes, use the quotes)
135 SAINT MARKS UNITED METHODIST CHURCH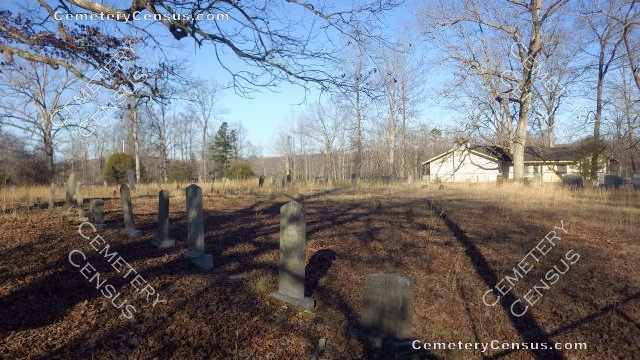 Location - 3828 Mechanic Rd, Ashboro.

Coordinates: 35d 38m 43.9s N; 79d 56m 54.7s W Click here for Google maps

This church is a predominantly African American church. The cemetery is a bit over grown and needs some attention but is protected by a chain link fence. There are some unknown and unmarked graves here and some stones that are non-readable.

View of the church.

Survey by Michael L. Pittman in January 2014. Photographs by Michael L. Pittman.


Bell, George W. (b. 16 Mar 1841 - d. 23 Mar 1925)
Bell, Rachel (b. Jun 1846 - d. 28 Feb 1906)
Birkhead, Blanch (b. 1882 - d. 1954)
Birkhead, Columbus (b. 1876 - d. 1948)
Birkhead, Infant (b. 4 Sep 1910 - d. 7 Apr 1911)
Birkhead, Zill (b. 1904 - d. 1971)
Bost, Velmer (b. 1902 - d. 1966)
Burkhead, Leucy J. (b. 1835 - d. 1926)
C., W. P. (b. 14 Jun 1885 - d. 1 Dec 1931)
Caviness, Emmett J. (b. 28 Jun 1918 - d. 1 Feb 1996)
Caviness, Hazel H. (b. 6 Sep 1915 - d. 4 Aug 1993)
Chambers, Angelette H. (b. 9 Dec 1881 - d. 22 Oct 1955)
Chambers, Emanuel (b. 24 Aug 1848 - d. 19 Apr 1921)
Chambers, Henry F. (b. 4 Dec 1883 - d. 9 Dec 1920)
Chambers, Henry Lloyd (b. 1 Feb 1903 - d. 4 Nov 1953)
Chambers, Leeroy (b. 27 Apr 1886 - d. 2 Aug 1915)
Cimmons, Anina (b. Unknown - d. Unknown)
Cimmons, Enoch (b. Unknown - d. Unknown)
Cotton, Arthur (b. Unknown - d. 7 Aug 1922)
Cotton, Harriett (b. 1857 - d. 7 Oct 1920)
Cotton, Harris (b. 12 Aug 1856 - d. 23 Apr 1908)
Crow, Herbert (b. 20 Feb 1895 - d. 9 May 1918)
Crow, James M. (b. 28 Aug 1871 - d. 2 Aug 1915)
Crow, Sarrah F. E. (b. 29 Mar 1875 - d. 18 Jun 1920)
Davis, John C. (b. Unknown - d. 4 Mar 1944)
Davis, Sidney (b. 22 Nov 1918 - d. 9 Feb 1975)
Davis, Victory (b. 13 Oct 1868 - d. 13 Jul 1908)
Ellerbe, Fleta J. (b. 25 Apr 1924 - d. 22 Oct 1997)
Ellerbe, Johnny Ralph (b. 8 Jan 1943 - d. 26 Sep 1993)
Garner, Mollie C. (b. 1 Sep 1889 - d. 23 Jul 1903)
Green, Ada (b. 17 Oct 1882 - d. 16 Nov 1900)
Green, Allen (b. 28 Feb 1874 - d. 1899)
Green, Benjaman (b. 1896 - d. 1935)
Green, Charity (b. 13 Oct 1864 - d. 3 Aug 1897)
Green, David (b. 25 Dec 1866 - d. 16 Mar 1899)
Green, Duckery (b. 15 Nov 1878 - d. 18 Apr 1906)
Green, Infant (b. 9 Nov 1913 - d. 25 Aug 1914)
Green, Infant (b. Unknown - d. Unknown)
Green, Jones H. (b. 26 Oct 1864 - d. 3 Sep 1951)
Green, Lillian (b. 10 Jan 1913 - d. 27 Mar 1913)
Green, Lulah Saunders (b. 22 Feb 1886 - d. Unknown)
Green, Mable Jane (b. 22 May 1912 - d. 21 Jan 2004)
Green, Mary J. (b. 2 Jul 1846 - d. 2 Sep 1889)
Green, Milton Henry (b. 6 Nov 1905 - d. 19 Jul 1991)
Green, Samuel (b. ??? 28 1889 - d. 21 Aug 1898)
Green, W. O. (b. 9 Aug 1883 - d. 3 May 1898)
Greene, John M. (b. 24 Sep 1881 - d. 2 Feb 1942)
Greene, Mamie C. (b. 17 Apr 1889 - d. 1 Jul 1959)
Harrison, Fannie Kearns (b. 1 May 1874 - d. 25 Dec 1951)
Harrison, George Alexander (b. May 1866 - d. 5 Sep 1930)
Harrison, Jesse Franklin (b. 2 Apr 1899 - d. 9 Nov 1901)
Harrison, Sarah R. (b. 20 Dec 1893 - d. 15 Jul 1909)
Henley, Mary L. (b. 23 Oct 1877 - d. 26 Aug 1953)
Hill, Albert B. (b. 10 Aug 1895 - d. 14 Jan 1919)
Hill, Arthur (b. Unknown - d. 3 Sep 1928)
Hill, Hattie (b. 11 Dec 1889 - d. 28 Jul 1912)
Hill, Sarah (b. 11 Sep 1858 - d. 5 Jul 1924)
Hines, Earl J. (b. 1912 - d. 1961)
Hines, Fletcher J. (b. 1902 - d. 1992)
Hines, Martha (b. 9 Jul 1882 - d. 7 Aug 1950)
Holland, Callie P. (b. 12 Jan 1911 - d. 20 Aug 1937)
Hoover, Criszella (b. 1892 - d. 1957)
Hoskins, Queen Essie (b. 1912 - d. 1946)
Ingram, Bertha (b. Unknown - d. 11 Feb 1954)
Ingram, H. (Dr.) (b. 28 Jan 1853 - d. 27 Jan 1914)
Ingram, Mary (b. Unknown - d. 14 Oct 1933)
Ingram, Nancy Jane (b. 1882 - d. 19 May 1934)
Jones, Lucy (b. 20 Sep 1883 - d. 8 Sep 1944)
Kearns, Harrison (b. 24 Aug 1891 - d. 24 Aug 1915)
Kearns, Ray (b. 25 Dec 1868 - d. 16 Jun 1920)
Kearns, William (b. 3 Mar 1839 - d. 22 Apr 1911)
Kerns, Louisa (b. 1867 - d. 20 May 1913)
King, Noah (b. 12 Mar 1869 - d. 2 Aug 1938)
Long, Clora (b. Unknown - d. Unknown)
Long, M. George (b. Unknown - d. 2 Oct 1960)
Lytle, Mary (b. 10 Mar 1882 - d. 27 Sep 1931)
McCloud, Cynthia Ann (b. 1875 - d. 1934)
McIver, Ottie Pearl (b. 31 Mar 1951 - d. 11 Jan 2001)
Nicholson, Elben Davis (b. 15 Dec 1926 - d. 29 Oct 1990)
Nicholson, Gurlie A. (b. 18 Apr 1918 - d. 25 Sep 2001)
Nicholson, Jackie G. (b. 10 Aug 1949 - d. 23 Apr 1993)
Noah, Grant (b. 1856 - d. 1951)
Overby, Thomas (b. 24 Jan 1892 - d. 28 May 1971)
Parks, Carrie (b. 17 Aug 1886 - d. 11 Oct 1909)
Parks, Effie L. (b. 17 Apr 1886 - d. 8 Oct 1952)
Parks, Peter Grant (b. 2 Aug 1868 - d. 2 Jan 1959)
Pool, Annie (b. Unknown - d. Unknown)
Pool, Samuel (b. 1 Feb 1887 - d. 8 Aug 1912)
Redwine, George W. (b. Unknown - d. Unknown)
Redwine, Sarah (b. Unknown - d. Unknown)
Rice, Aaron M. (b. 27 Jan 1925 - d. 21 Sep 1990)
Rice, Rose W. (b. 19 Dec 1927 - d. 22 Aug 1993)
Richardson, Steel (b. 1900 - d. Jun 1926)
Ruffin, Alta Parks (b. Unknown - d. Unknown)
Ruffin, Infant Daughter (b. Unknown - d. Unknown)
Ruffin, Infant Son (b. Unknown - d. Unknown)
Rush, Emma (b. 1881 - d. 1921)
Rush, Hazel C. (b. 1913 - d. 1930)
Rush, Initta (b. Unknown - d. 6 Sep 1897)
Sanders, F. Lola Chambers (b. 5 Jan 1901 - d. 3 May 1988)
Sanders, Henry Plato (b. 10 May 1896 - d. 20 Jun 1915)
Sanders, Julie A. Lassiter (b. 31 May 1851 - d. 1 Feb 1921)
Sanders, Thomas Fred (b. 22 Aug 1885 - d. 16 Feb 1943)
Saunders, Eugenia Angeline (b. 15 Jun 1903 - d. 14 Jan 1919)
Simmons, Martha (b. Unknown - d. Unknown)
Steed, Admiral Dewey (b. 15 Jan 1900 - d. 17 Apr 1967)
Steed, Annie May (b. 19 Jul 1910 - d. 1 Sep 1932)
Steed, Augusta Green (Mrs.) (b. Unknown - d. 21 Aug 1982)
Steed, David A. (b. 23 Apr 1908 - d. 30 Dec 1936)
Steed, John W. (b. 1887 - d. 1961)
Steed, Johnnie E. (b. 6 Mar 1917 - d. 7 Mar 1941)
Steed, Lieut. (b. 18 Jul 1876 - d. 15 Feb 1901)
Steed, Lovenia (b. 5 Feb 1895 - d. 12 May 1927)
Steed, Mary (b. 1869 - d. 1952)
Steed, Mary Alma Hines (b. 28 Apr 1905 - d. 23 Dec 1982)
Steed, Robert L. (b. 23 Jun 1879 - d. 1 Sep 1942)
Steed, Secir Williams (Mrs.) (b. 3 Nov 1928 - d. 20 Jun 1985)
Taylor, Carolyn Steed (b. 25 Nov 1948 - d. 7 Aug 1996)
Tonkins, Baxter G. (b. 20 May 1927 - d. 24 Aug 1969)
Unknown, Unknown (b. Unknown - d. Unknown)
Web page updated 13 May 2017
Index of All Cemeteries
Alphabetical Index of All Burials
Previous Page