Index of All Cemeteries
Alphabetical Index of All Burials
Previous Page
Use the following to search across all the cemeteries listed.
Example: "Smith, Roger" (yes, use the quotes)
117 BALFOUR FAMILY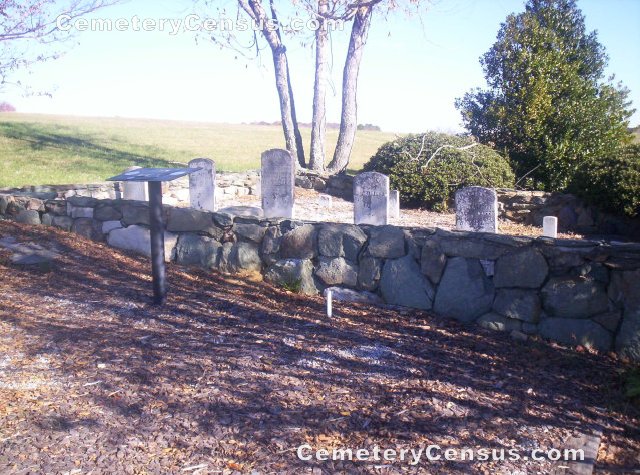 Location - on Doul Mountain Rd off Tot Hill Farm Rd.

Coordinates: 35d 38m 36.9s N; 79d 54m 01.7s W Click here for Google maps

Survey and photograph by Wayne and Laurell Ham in Novermber 2010.

This is a complete listing as of November 2010.

This is an historic landmark Est 1782. There are only five graves here. Col Andrew Balfour fought in the Revoltionary War. In 1782 he was killed on his own front poach. He lived across the road from where he is buried.


Balfour, Andrew (b. 26 Oct 1776 - d. 3 Aug 1825)
Son of Col Andrew Balfour

Balfour, Andrew (Colonel) (b. 1736 - d. 1782)
Father and Husband of Elizabeth Dalton Balfour

Balfour, Elizabeth Dalton (b. Unknown - d. 1818)
Wife of Col Andrew Balfour

Balfour, Margaret (b. Unknown - d. 1816)
Sister Of Col Andrew Balfour

Balfour, Margaret B (b. 1775 - d. 1820)
Daughter of Col Andrew Balfour
Web page updated 13 May 2017
Index of All Cemeteries
Alphabetical Index of All Burials
Previous Page