Index of All Cemeteries
Alphabetical Index of All Burials
Previous Page
Use the following to search across all the cemeteries listed.
Example: "Smith, Roger" (yes, use the quotes)
105 SHADY GROVE COMMUNITY CEMETERY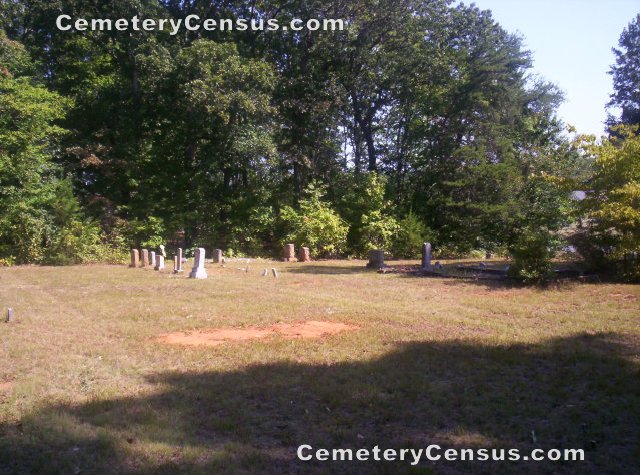 Location - on Iron Mountain Rd at Sparrow Trail, Asheboro.

Coordinates: 35d 43m 09.7s N; 79d 43m 44.2s W Click here for Google maps

Survey provided by Wayne Ham and Laurell Ham, Randleman, NC in September 2010. Photographs by Wayne Ham.

This is a complete listing as of September 2010.


Allred, Calvin (b. 12 Jun 1840 - d. 12 Nov 1888)
Allred, Dennis (b. 12 Apr 1871 - d. 16 Jun 1927)
Allred, Dora (b. 9 Apr 1877 - d. 13 Aug 1892)
Allred, Henry M (b. 26 Feb 1854 - d. 13 Dec 1928)
Allred, James H (b. 4 May 1889 - d. 15 Aug 1894)
Allred, John Henry (b. 29, Aug 1886 - d. 29 May 1891)
Allred, Maggie L (b. 31 Dec 1897 - d. 12 Apr 1928)
Allred, Martha Ann (b. 1843 - d. 26 Feb 1913)
Allred, Sarah (b. 7 Dec 1877 - d. 9 Jan 1930)
Allred, Sophia (b. 12 Mar 1854 - d. 23 Jun 1898)
Allred, William A (b. 22 Dec 1892 - d. 19 Sep 1906)
Brady, Charles Emmett (b. 31 Jan 1923 - d. 30 Jan 1939)
Brady, Claude E (b. 4 Sep 1898 - d. 16 Mar 1991)
Brady, Rosa S (b. 1 Aug 1899 - d. 15 Jul 1975)
Butler, Steve (b. 4 Feb 1948 - d. 18 May 1994)
Cloud, Dicie Lee (b. 7 Feb 1884 - d. 10 Jun 1974)
Graves, Aaron (b. 8 May 1835 - d. 10 Apr 1915)
Graves, Chaney (b. 1864 - d. 1936)
Graves, Nancy (b. 5 Jun 1831 - d. 10 Oct 1897)
Henry, Lee (b. 6 Mar 1885 - d. 10 Oct 1939)
Leak, Larkin L (b. 5 Jun 1954 - d. 10 Apr 1999)
Linzy, D M (b. 4 Sep 1874 - d. 25 Dec 1898)
Linzy, Infant (b. 15 Apr 1898 - d. 9 Sep 1899)
Lockhart, Betty Spinks (b. 7 Jul 1935 - d. 2 Jun 2000)
Lockhart, Karltazz W (b. 17 Apr 2001 - d. 17 Mar 2002)
Lockhart, Lonnie Waddell (b. 8 Oct 1930 - d. 5 Sep 2000)
Luther, Sabrina A (b. 30 Dec 1976 - d. 12 Dec 1980)
Marley, Andy Robert (b. 6 Aug 1892 - d. 29 May 1961)
Marley, D R (b. 7 Aug 1874 - d. 12 Mar 1926)
Marley, Ellen (b. 3 Sep 1881 - d. 5 Feb 1949)
Marley, Esther A (b. 22 Feb 1895 - d. 30 Apr 1973)
Marley, Isabella M (b. 22 Nov 1915 - d. 25 Feb 1916)
Marley, John D (b. 30 May 1890 - d. 28 Mar 1958)
Marley, Lacy E (b. 13 Apr 1912 - d. 13 Apr 1982)
Marley, Lee (b. 16 Aug 1914 - d. 9 Dec 1981)
Marley, Lonie A (b. 28 Feb 1889 - d. 24 May 1952)
McGee, Clad (b. 11 Aug 1899 - d. 7 Feb 1953)
McGee, Paul (b. 25 Sep 1908 - d. 1 Jun 1964)
McGee, Rosa (b. 25 Jul 1903 - d. 10 Feb 1979)
Moffitt, Margaret M (b. 1922 - d. 1964)
Moffitt, Noranne (b. 1938 - d. 1938)
Moffitt, Sadie (b. 18 Oct 1909 - d. 7 Nov 2008)
Moffitt, Thomas F (b. 15 Mar 1865 - d. 22 Jun 1924)
Pompey, John Nathan (b. 1922 - d. 1984)
Pompey, Johnnie Mac (b. 1 May 1908 - d. 6 Dec 1980)
Robinson, Edna M (b. 12 Jan 1912 - d. 14 Jan 2002)
Rush, Booker T (b. 24 Nov 1942 - d. 10 Jul 1999)
Rush, Carinna (b. Unknown - d. 15 Mar 1954)
Rush, George H (b. 2 Nov 1884 - d. 5 Apr 1960)
Rush, George W Jr (b. 21 Feb 1918 - d. 12 Aug 1976)
Rush, Leroy (b. 2 Jun 1958 - d. 27 Jun 1975)
Rush, Louise (b. 8 Sep 1939 - d. 9 Feb 2008)
Scotton, Diannah (b. Unknown - d. 27 Apr 1900)
Spinks, Dorothy M (b. 1 Sep 1916 - d. 30 Jan 1987)
Spinks, Howard W (b. 11 Jan 1914 - d. 10 Sep 1995)
Spinks, Patsy Jane (b. 13 Sep 1938 - d. 14 Dec 1938)
Strickland, Dicey (b. Unknown - d. 13 Mar 1917)
Strickland, Marshal (b. 14 Jun 1854 - d. 24 Jun 1924)
Stricklin, Louise (b. 17 Sep 1879 - d. 6 Mar 1899)
Stricklin, Milton Oliver (b. 3 Oct 1898 - d. 10 Jan 1999)
Stricklin, Samuel (b. 9 Sep 1897 - d. 18 Oct 1918)
Thrift, Hattie L (b. 1895 - d. 1924)
Thrift, S Malpheus (b. 1885 - d. 1952)
Walker, Flora M (b. 21 Nov 1941 - d. 10 Oct 1993)
Walker, George William (b. 25 Apr 1938 - d. 1 Jan 1977)
Werts, Blanche A (b. 11 Sep 1921 - d. 8 Mar 1991)
Wertz, Infanr Son (b. 28 Feb 1958 - d. 28 Feb 1958)
Web page updated 13 May 2017
Index of All Cemeteries
Alphabetical Index of All Burials
Previous Page