Index of All Cemeteries
Alphabetical Index of All Burials
Previous Page
Use the following to search across all the cemeteries listed.
Example: "Smith, Roger" (yes, use the quotes)
102 MITCHELL UNITED METHODIST CHURCH (2)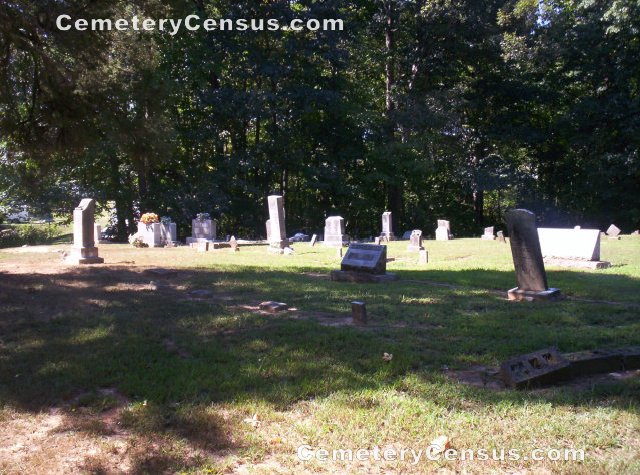 Location - Hwy 159 / Zoo Parkway, about 0.2 mile south of Mitchell UMC.

Coordinates: 35d 37m 19.8s N; 79d 47m 34.7s W Click here for Google maps

Survey provided by Wayne Ham and Laurell Ham, Randleman, NC in September 2010. Photographs by Wayne Ham.

This is a complete listing as of September 2010.


Brower, Jane (b. 11 Apr 1939 - d. 12 Jan 1910)
Brower, Noah (b. 18 May 1825 - d. 17 Aug 1914)
Brown, Willie H (b. 2 Mar 1877 - d. 6 Apr 1939)
Caviness, Alfred (b. 29 Jan 1856 - d. 13 Jul 1928)
Caviness, Bertie (b. 5 Jan 1889 - d. 1 Dec 1918)
Caviness, Mary Strickland (b. 1873 - d. 1952)
Foust, Edie (b. 8 Jul 1923 - d. 8 Jul 1923)
Foust, Fredie L (b. 10 Feb1895 - d. 11 Feb 1895)
Foust, George N (b. 10 Nov 1854 - d. 6 Sep 1929)
Foust, Hannah Suggs (b. 1857 - d. 15 Jul 1934)
Foust, Lafayette (b. 5 Mar 1924 - d. 28 Mar 1946)
Foust, Thelma (b. 1903 - d. 1 Jun 1929)
Foust, Willia G (b. 27 Jun 1882 - d. 29May 1883)
Ledwell, A Oscar (b. 10 Jun 1872 - d. 27 Aug 1954)
Ledwell, Bernice W (b. 18 Apr 1937 - d. 8 Dec 2001)
Ledwell, Calvin (b. 16 Sep 1890 - d. 8 Apr 1909)
Ledwell, Ernest (b. 9 Jul 1897 - d. 28 Aug 1964)
Ledwell, J M (b. 6 Sep 1789 - d. 6 Aug 1900)
Ledwell, John Calvin (b. 15 Sep 1826 - d. 28 Jun 1885)
Ledwell, Johnny (b. 24 Apr 1945 - d. 27 Jul 1999)
Ledwell, Mattie S (b. 1900 - d. 1977)
Ledwell, Muriel Leon (b. 19 Apr 1948 - d. 16 Jul 2002)
Ledwell, Sarah G (b. 15 Feb 1839 - d. 15 Dec 1920)
Ledwell, Warren G (b. 17 Dec 1920 - d. 29 Oct 1979)
Ledwell, Wincy Jane (b. 14 Jan 1880 - d. 15 Jul 1944)
Maness, Alfred S (b. 7 May 1856 - d. 12 Mar 1906)
Maness, Lydia Strickland (b. 6 Apr 1860 - d. 18 Mar 1954)
McDaniel, Bessie M (b. 27 Apr 1895 - d. 15 Dec 1941)
Rush, David E (b. 16 Mar 1860 - d. 13 Nov 1922)
Rush, Mary E (b. 6 Sep 1873 - d. 1 Aug 1892)
Rush, N C (b. 4 Mar 1873 - d. 19 Jun 1903)
Shamburger, Sallie A Ledwell (b. 4 Jun 1870 - d. 31 Mar 1952)
Spinks, Honora Lee (b. 20 Apr 1902 - d. 11 Nov 1925)
Strickland, Branson (b. 1 Apr 1842 - d. 17 May 1922)
Strickland, Earl W (b. 15 Nov 1899 - d. 8 Nov 1919)
Strickland, Lacy (b. 16 Apr 1914 - d. 13 Jul 1914)
Walden, Infant (b. 8 Dec 1905 - d. 8 Dec 1905)
Web page updated 13 May 2017
Index of All Cemeteries
Alphabetical Index of All Burials
Previous Page