Index of All Cemeteries
Alphabetical Index of All Burials
Previous Page
Use the following to search across all the cemeteries listed.
Example: "Smith, Roger" (yes, use the quotes)
096 BETHEL UNITED METHODIST CHURCH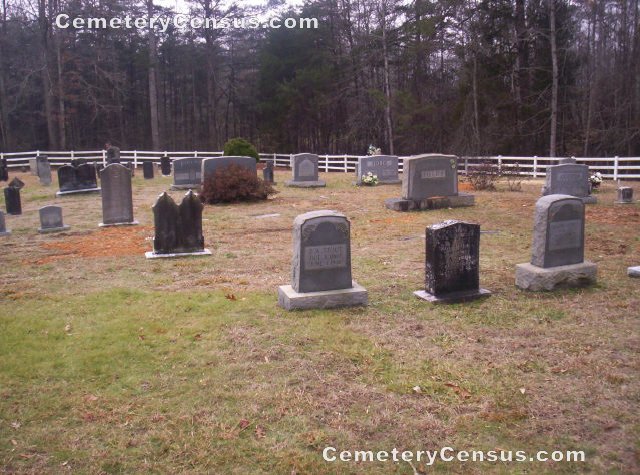 Location - 3809 New Salem Rd, at the intersection of New Salem Rd (SR-2111) and Bethel Church Rd (SR-2109).

Coordinates: 35d 52m 40.7s N; 79d 42m 18.7s W Click here for Google maps

Survey provided by Wayne Ham and Laurell Ham, Randleman, NC in April 2010. Photographs by Wayne Ham.

This is a complete listing as of April 22, 2010.


Adams, A O (b. 1881 - d. 1945)
Adams, M Louise (Dr.) (b. 2 Apr 1908 - d. 21 Aug 1994)
Adams, Pearl C (b. 4 May 1883 - d. 11 Nov 1966)
Allen, Claude W (b. 1892 - d. 1952)
Allen, Geneva L (b. 1890 - d. 1945)
Allen, Jerrie Lee (b. 3 Oct 1934 - d. 19 Dec 1937)
Allen, Moir Wade (b. 7 Aug 1920 - d. 1 Feb 1959)
Allred, Annie M Reynolds (b. 12 Nov 1879 - d. 17 Jan 1924)
Allred, Evelyn (b. 26 Aug 1932 - d. 1 Dec 1932)
Allred, William E (b. 12 Sep 1878 - d. 8 Aug 1925)
Anderson, C Porter (b. 19 Feb 1913 - d. 17 Dec 2009)
Anderson, Infant Daughter (b. 11 Apr 1949 - d. 11 Apr 1949)
Anderson, Infant Daughter (b. 11 Aug 1931 - d. 11 Aug 1931)
Anderson, Lois Esther (b. 16 Sep 1935 - d. 29 Mar 1939)
Anderson, Louise W (b. 24 Mar 1913 - d. 21 Jun 1995)
Beeson, Dene Corns (b. 29 Oct 1919 - d. 27 Jan 1992)
Beeson, Jeffery Clint (b. 24 Aug 1950 - d. 17 Jan 1955)
Boeman, Eva Worth (b. 20 Mar 1889 - d. 30 May 1970)
Bowman, Albert (b. 3 Jun 1910 - d. 19 Nov 1929)
Bowman, Caroline P (b. 18 Jun 1962 - d. 4 May 1948)
Bowman, Charlie B (b. 17 May 1913 - d. 7 Jun 1913)
Bowman, Child (b. 28 Mar 1900 - d. 3 Jun 1913)
Bowman, Emery M (b. 1887 - d. 1945)
Bowman, G Harris (b. 14 Mar 1890 - d. 5 Jan 1943)
Bowman, Infant Son (b. 13 Feb 1930 - d. 13 Feb 1930)
Bowman, Mary Fisher (b. 16 Sep 1892 - d. 26 Jul 1978)
Bowman, Peter (b. 16 Sep 1857 - d. 18 Jun 1913)
Bowman, Will (b. 4 Sep 1860 - d. 14 Dec 1893)
Bowman, William M (b. 1912 - d. 1933)
Brower, Ellen Stout (b. 24 Aug 1853 - d. 7 Apr 1955)
Burrow, Ald (b. 12 Mar 1870 - d. 23 Dec 1893)
Burrow, Charlotte (b. 4 Jun 1826 - d. 30 Nov 1904)
Burrow, Coy R (b. 13 May 1908 - d. 17 May 1981)
Burrow, Louella H (b. 19 Oct 1900 - d. 15, Mar1969)
Burrow, Margaret (b. 27 Sep 1940 - d. 3 Nov 1968)
Burrow, Meaddie Ann (b. 4 Feb 1888 - d. 2 Jun 1890)
Burrow, Riley, (b. 28 Jan 1828 - d. 30 Dec 1993)
Coble, Bertha Evelyn Siler (b. 2 Jun 1878 - d. 11 Apr 1931)
Coe, Eliza D (b. 12 Aug 1825 - d. 9 Nov 1859)
Coe, William G (b. 15 Oct 1931 - d. 17 Feb 1858)
Field, Infant Son (b. 1930 - d. 1930)
Field, Lynn (b. 1931 - d. 1938)
Fields, Anne Whitney (b. 1909 - d. 2002)
Fields, Arrington Arlendo (b. 24 Dec 1877 - d. 23 Oct 1956)
Fields, Bessie C Wood (b. 24 Apr 1898 - d. 26 Jan 1969)
Fields, Christopher (b. 27 Apr 1832 - d. 27 Oct 1902)
Fields, Coy (b. 5 Dec 1896 - d. 24 Jul 1976)
Fields, Harrison J (b. 27 Jul 1877 - d. 11 Jun 1943)
Fields, Howard M (b. 30 Jun 1897 - d. 26 Nov 1903)
Fields, J P (b. 23 Jan 1861 - d. 9 Jun 1941)
Fields, Katie E Lackey (b. 6 May 1879 - d. 14 Sep 1944)
Fields, Olympia Louella Greeson (b. 12 Apr 1879 - d. 21 Jun 1951)
Fields, Paul Manuel (b. 1 Jan 1914 - d. 30 Jan 1914)
Fields, Phebe Reynolds (b. 10 Jun 1837 - d. 21 Jul 1916)
Fields, Ray H (b. 1912 - d. 1954)
Fields, Ruhamah P Kime (b. 16 Aug 1867 - d. 27 Jan 1946)
Fields, Russell W (b. 3 Sep 1919 - d. 27 Sep 1980)
Fields, Verlie (b. 29 May 1899 - d. 21 Aug 1972)
Frye, Joseph Lee (b. 28 Jun 1956 - d. 10 Oct 1972)
Garner, J Monroe (b. 1850 - d. 1939)
Garner, James D (b. 9 Jan 1928 - d. 13 Nov 1928)
Garner, Martha V (b. 1858 - d. 1930)
Garner, Mary A (b. 1892 - d. 1893)
Garner, William Garrison (b. Mar 1922 - d. May 1922)
Hinshaw, Noel Wayne (b. 28 Jun 1954 - d. 8 Dec 1954)
Hinshaw, Simeon Ezra (b. 10 Jan 1900 - d. 11 Apr 1974)
Hinshaw, Treva Dawson (b. 25 Jul 1903 - d. 9 Nov 1995)
Kirkman, Kenneth (b. 4 May 1906 - d. 4 May 1906)
Kirkman, Lloyd G (b. 4 Jan 1919 - d. 7 May 1924)
Kirkman, Margaret (b. 8 May 1910 - d. 8 May 1910)
Kirkman, Max E Siler (b. 27 Nov 1880 - d. 1 Oct 1906)
Kirkman, Pearl (b. 12 Jul 2004 - d. 12 Jul 2004)
Rield, Infant Daughter (b. 1934 - d. 1934)
Stout, J A (b. 3 Oct 1860 - d. 1 Jun 1946)
Stout, May Hardin (b. 28 Feb 1870 - d. 3 Mar 1922)
Williams, M J (b. 18 Dec 1835 - d. 25 Mar 1909)
Williams, Z N (b. 14 Jul 1840 - d. 18 Mar 1928)
Wishneski, Martha Fields (b. 12 Sep 1946 - d. 6 Feb 2006)
Wood, Arlendo L (b. 26 Feb 1861 - d. 22 May 1961)
Wood, Eleanor (b. 1776 - d. 2 May 1934)
Wood, Frank (b. 1922 - d. 1957)
Wood, Jane (b. 1760 - d. 27 Sep 1826)
Wood, John (b. 1748 - d. 13 Feb 1828)
Wood, John (b. 1780 - d. 25 Oct 1851)
Wood, John (b. 1792 - d. 1862)
Wood, John W (b. 29 Sep 1829 - d. 24 May 1890)
Wood, Louvina (b. 1828 - d. 1892)
Wood, Mary (b. 1 Jun 1812 - d. 5 Oct 1979)
Wood, Robert A (b. 14 Nov 1866 - d. 21 Jun 1867)
Wood, Sarah (b. 22 Aug 1792 - d. 11 Jan 1862)
Wood, William B (b. 1801 - d. 24 Nov 1824)
Web page updated 13 May 2017
Index of All Cemeteries
Alphabetical Index of All Burials
Previous Page