Index of All Cemeteries
Alphabetical Index of All Burials
Previous Page
Use the following to search across all the cemeteries listed.
Example: "Smith, Roger" (yes, use the quotes)
089 MCMASTERS FAMILY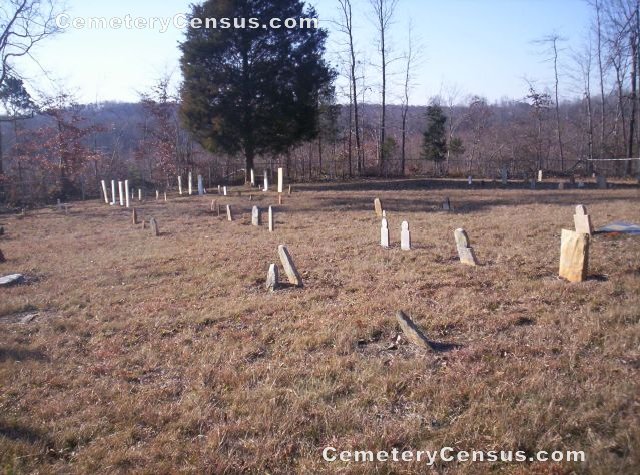 Location - 2435 Soapstone Mountain Rd (SR-2458) about 0.5 mile from Whites Chapel Rd (SR-2456)

Coordinates: 35d 48m 26.0s N; 79d 36m 07.9s W Click here for Google maps

Survey provided by Wayne Ham and Laurell Ham, Randleman, NC in January 2010. Photographs by Wayne Ham.

This is a complete listing as of January 4, 2010.


Boggott, S C (b. 1838 - d. 1900)
Caviness, J E (b. 2 Aug 1831 - d. 5 Aug 1840)
Caviness, J M (b. 28 Feb 1849 - d. 7 Mar 1936)
Caviness, Rowland F (b. 23 Jan 1919 - d. 31 Jan 1919)
Caviness, Sarah (b. 24 Jun 1853 - d. 13 May 1919)
Fogleman, Emma Dora (b. 18 Nov 1878 - d. 25 Nov 1907)
Foust, Christian (b. 1832 - d. 1897)
Foust, Coonrod (b. 30 Dec 1802 - d. 30 Dec 1802)
Foust, Delvina (b. 1839 - d. 11 Dec 1822)
Foust, Elizabeth (b. 12 Mar 1804 - d. 11 Jun 1891)
Foust, Rosanah (b. 1826 - d. 1904)
Kivett, Anna Barbary (b. 28 Oct 1729 - d. 26 Jul 1797)
Kivett, Daniel (b. 11 Dec 1795 - d. 22 May 1892)
Kivett, Dolly (b. 9 Mar 1808 - d. 9 Mar 1885)
Kivett, Eliza Jane (b. 6 Sep 1840 - d. 27 Dec 1855)
Kivett, James Merdick (b. 1830 - d. 1861)
Kivett, Kenneth M (b. 1836 - d. 1862)
Kivett, Lovey (b. 8 May 1842 - d. 26 Dec 1909)
Kivett, Marial (b. 23 Mar 1836 - d. 10 May1910)
Kivett, Merrit (b. 8 Aug 1837 - d. 9 Dec 1855)
Kivett, Peter (b. 1852 - d. 1875)
Kivett, Peter (b. Jul 1726 - d. 28 Sep 1795)
McMasters, Algenun (b. 1 Nov 1811 - d. 21 Sep 1816)
McMasters, Anna (b. 9 May 1811 - d. 3 Mar 1864)
McMasters, David (b. 12 Nov 1804 - d. 16 Mar 1890)
McMasters, George P (b. 23 Apr 1838 - d. 25 Sep 1861)
McMasters, Gretha Etta (b. 18 Apr 1887 - d. 3 Oct 1891)
McMasters, Hetty M (b. 13 Dec 1811 - d. 11 Oct 1897)
McMasters, Keola (b. 4 Jun 1810 - d. 7 Oct 1879)
McMasters, Lewis (b. 26 Jan 1770 - d. 31 Oct 1839)
McMasters, Lewis F (b. 1833 - d. 1866)
McMasters, Lewis P (b. 6 Mar 1836 - d. 2 Dec 1861)
McMasters, Nancy (b. 1770 - d. 8 Oct 1858)
McMasters, Sarah Bulla (b. 15 Jan 1881 - d. 9 Oct 1879)
McMasters, Thomas (b. 27 Jul 1845 - d. 15 Aug 1861)
McMasters, William (b. 27 Oct 1806 - d. 23 Jun 1857)
McMasters,.John D (b. 24 Feb 1840 - d. 27 Sep 1861)
McMasters,.Susanah C (b. 4 Mar 1801 - d. Sep 1874)
Waren, Infant (b. 1890 - d. 1890)
Waren, Juda Ann (b. 2 Oct 1842 - d. 11 Oct 1911)
Williams, Alexander W (b. 28 Jul 1853 - d. 7 Mar 1865)
Williams, Sarah Ellen (b. 16 Mar 1851 - d. 14 Jan 1868)
Web page updated 13 May 2017
Index of All Cemeteries
Alphabetical Index of All Burials
Previous Page