Index of All Cemeteries
Alphabetical Index of All Burials
Previous Page
Use the following to search across all the cemeteries listed.
Example: "Smith, Roger" (yes, use the quotes)
088 SANDY CREEK PRIMITIVE BAPTIST CHURCH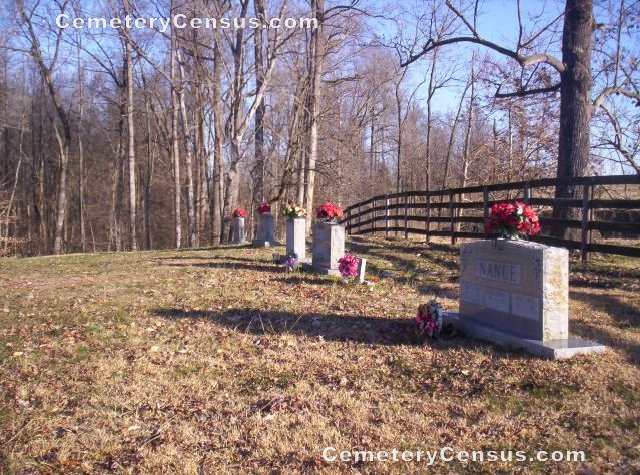 Location - on Sandy Creek Church Rd (SR-2459) at the intersection with Ramseur-Julian Rd (SR-2442).

Coordinates: 35d 49m 25.8s N; 79d 38m 26.4s W Click here for Google maps

Survey provided by Wayne Ham and Laurell Ham, Randleman, NC in January 2010. Photographs by Wayne Ham.

This is a complete listing as of January 4, 2010.


Booth, Anne L (b. 18 Jun 1906 - d. 10 Jan 1991)
Booth, Roy (b. 2 Jan 1905 - d. 14 Oct 1966)
Layton, Sam (b. 3 Aug 1925 - d. 10 Feb 1990)
Nance, Annie York (b. 14 Jun 1894 - d. 9 May 1981)
Nance, Charles Joseph (b. 2 Jul 1921 - d. 28 Jun 1981)
Nance, Doris Grubb (b. 12 Mar 1928 - d. 14 Jan 1991)
Nance, Jessie W (b. 28 Apr 1927 - d. 30 Apr 1927)
Nance, Joseph A (b. 26 Dec 1891 - d. 27 Mar 1986)
Web page updated 13 May 2017
Index of All Cemeteries
Alphabetical Index of All Burials
Previous Page