Index of All Cemeteries
Alphabetical Index of All Burials
Previous Page
Use the following to search across all the cemeteries listed.
Example: "Smith, Roger" (yes, use the quotes)
075 PLEASANT RIDGE CHRISTIAN CHURCH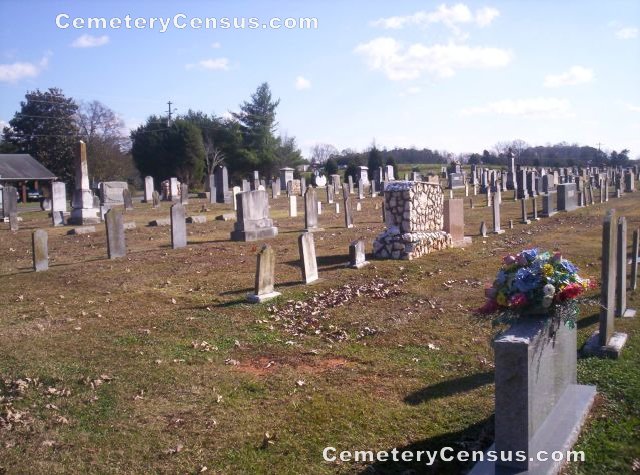 Location - 1426 Pleasant Ridge Rd between Mill Creek Rd (SR-2657) and Pleasant Ridge Church Rd (SR-2618).

Coordinates: 35d 42m 16.6s N; 79d 40m 01.0s W Click here for Google maps

Survey provided by Wayne Ham and Laurell Ham, Randleman, NC in January 2010. Photographs by Wayne Ham.

This is a complete listing as of January 13, 2010.


Alford, Henry (b. 8 Jan 1833 - d. 10 Feb 1936)
Allen, Arthur James (b. 15 Apr 1898 - d. 27 Apr 1957)
Allen, Carson B (b. 23 Feb 1874 - d. 2 Apr 1941)
Allen, Charlie E (b. 26 Aug 1873 - d. 12 Sep 1939)
Allen, Clyde (b. 17 Jul 1898 - d. 17 Oct 1898)
Allen, Colbert L (b. 21 Aug 1904 - d. 24 Oct 1992)
Allen, Colon A (b. 18 Oct 1896 - d. 6 Mar 1897)
Allen, David L (b. 17 Sep 1850 - d. 13 Jun 1925)
Allen, Eliza Jane (b. 1873 - d. 1934)
Allen, Emma F (b. 17 Nov 1937 - d. 31 Jul 2006)
Allen, Ersula A (b. 11 Nov 1851 - d. 13 Mar 1925)
Allen, Geneva Cox (b. 11 A[r 1914 - d. 20 Jan 1991)
Allen, Helda Brady (b. 23 Apr 1913 - d. 30 Mar 1999)
Allen, Ida M Blair (b. 26 Aug 1874 - d. 27 Jul 1943)
Allen, Infant (b. 26 Dec 1910 - d. 26 Dec 1910)
Allen, Lucy Craven (b. 13 Mar 1878 - d. 23 Apr 1936)
Allen, Lulian May (b. 11 Oct 1917 - d. 1 Dec 1918)
Allen, M Eddue (b. 1870 - d. 1953)
Allen, Madeline (b. 1 Sep 1914 - d. 18 Jan 1916)
Allen, Mary Helen (b. 5 May 1860 - d. 24 Jan 1925)
Allen, Mary Hope (b. 28 Aug 1919 - d. 28 Sep 1983)
Allen, Pearl (b. 21 Aug 1916 - d. 7 Nov 1916)
Allen, Ray Davis (b. 3 Oct 1929 - d. 26 Feb 1926)
Allen, Rufus G (b. 1 May 1874 - d. 13 Apr 1953)
Allen, Simon E (b. 24 Feb 1844 - d. 11 Mar 1924)
Allen, Sophia J (b. 9 Feb 1878 - d. 7 Jun 1963)
Allen, William Fred (b. 9 Nov 1911 - d. 12 Jul 1944)
Allen, William H (b. 1868 - d. 1941)
Allen, William J (b. 15 Apr 1895 - d. 2 Apr 1970)
Allred, C Fred (Rev.) (b. 27 Apr 1913 - d. 9 Aug 1993)
Allred, Carlene B (b. 7 Aug 1912 - d. 23 Apr 1986)
Allred, Colon Lee (b. 5 Nov 1913 - d. 20 Apr 1974)
Allred, D Vernon (b. 22 Oct 1908 - d. 6 Jan 1951)
Allred, Eliza Sophronia Bray (b. 9 Nov 1879 - d. 8 Nov 1962)
Allred, Elizabeth (b. 21 Dec 1867 - d. 21 Nov 1949)
Allred, Fannie A (b. 11 Jul 1879 - d. 10 Jan 1956)
Allred, Ferman M (b. 1909 - d. 1938)
Allred, Franklin Haskell (b. 7 Jul 1942 - d. 18 Sep 1971)
Allred, Grady Franklin (b. 8 Feb 1918 - d. 12 Dec 1984)
Allred, Homer L (b. 12 May 1885 - d. 7 Feb 1960)
Allred, Infant (b. 31 Aug 1930 - d. 31 Aug 1930)
Allred, Infant Son (b. 13 Jun 1924 - d. 10 Feb 1925)
Allred, Infant Son (b. 5 Sep 1921 - d. 5 Sep 1921)
Allred, James Causey (b. May 1878 - d. 11 Jun 1939)
Allred, James M (b. 22 May 1842 - d. 29 Sep 1915)
Allred, John M (b. 1873 - d. 1939)
Allred, Lizzie C (b. 1 Mar 1911 - d. 25 Dec 1994)
Allred, M Louise Coker (b. 4 Nov 1919 - d. 8 Mar 2005)
Allred, Nannie S (b. 13 Jul 1903 - d. 15 Oct 1980)
Allred, Robert Lee (b. 22 May 1906 - d. 2 Jul 1969)
Allred, Romelia (b. 1876 - d. 1950)
Allred, Ruth (b. 1844 - d. 13 Feb 1903)
Allred, William F (b. 19 May 1868 - d. 9 Jun 1937)
Allred, William Madison (b. 26 May 1916 - d. 5 Jan 1994)
Bailey, James O (b. 12 Aug 1942 - d. 12 Aug 1942)
Baldwin, Donald Ray (b. 16 Apr 1901 - d. 28 Aug 1903)
Baldwin, Eliza A (b. 26 Apr 1848 - d. 4 Dec 1919)
Baldwin, Ethel Cox (b. 8 Dec 1880 - d. 6 Apr 1956)
Baldwin, Henry Pinkney (b. 13 Dec 1878 - d. 29 Sep 1937)
Baldwin, Inez (b. 22 Sep 1918 - d. 19 Feb 1920)
Baldwin, James (b. 22 Jun 1856 - d. 21 Oct 1933)
Baldwin, Marion A (Rev.) (b. 1859 - d. 1947)
5 Children Passed But No Dates Alvin, Ethel, Carl, Wray & Mattie

Baldwin, Martha A (b. 4 Aug 1830 - d. 16 Sep 1901)

Baldwin, Mary E (b. 1858 - d. 1931)

Barkley, Maggie B (b. 19 Sep 1900 - d. 2 Sep 1978)

Barkley, William A (b. 20 Sep 1857 - d. 17 Aug 1924)

Barkley, William Albert (b. 20 Sep 1857 - d. 17 Aug 1924)

Bass, Eulus M (b. 29 Dec 1914 - d. 24 Apr 1977)

Bass, Genevieive y (b. 29 Aug 1918 - d. 11 Feb 1987)

Beane, Adeline Scott (b. 27 Aug 1885 - d. 25 May 1948)

Beane, James Hilton (b. 15 Apr 1914 - d. 18 Dec 1994)

Beane, James P Jr (b. 28 Jul 1961 - d. 9 Jul 1997)

Beane, Stella Dunn (b. 17 Jul 1912 - d. 10 Nov 2003)

Beane, William Ernest (b. 28 Jul 1887 - d. 30 Jun 1939)

Bearne, James P (b. 20 Jul 1938 - d. 26 Aug 2007)

Black, Charlie W (b. 9 Sep 1878 - d. 3 Dec 1887)

Black, John W (b. 26 Dec 1854 - d. 16 Feb 1909)

Black, Mary E (b. 12 Feb 1859 - d. 12 May 1930)

Black, Nettie L (b. 6 Mar 1882 - d. 9 Dec 1887)

Black, Peter A (b. 1 Jun 1880 - d. 4 Jul 1898)

Blair, Cornelius Aris (b. 28 Sep 1861 - d. 9 Mar 1959)

Blair, Sarah Frances Gunter (b. 2 Jun 1869 - d. 29 May 1918)

Bowdin, Floy Y (b. 10 Jan 1884 - d. 23 Dec 1953)

Bowdin, George W (b. 8 Mar 1884 - d. 10 May 1947)

Brady, Julia Celeste Moore (b. 27 Mar 1888 - d. 7 Mar 1960)

Brady, Roy Elton (b. 25 Mar 1919 - d. 25 Mar 1919)

Brady, Ruth Elizabeth (b. 25 Mar 1919 - d. 5 Apr 1919)

Branson, Ethel W (b. 21 May 1916 - d. 24 Mar 2002)

Branson, Freda Cox (b. 14 Dec 1918 - d. 27 Aug 1948)

Branson, Pearl T (b. 12 Sep 1914 - d. 21 Apr 1966)

Brantley, Lena (b. 1875 - d. 1882)

Brantley, Luisa Ellen (b. 8 Jan 1853 - d. 17 Nov 1964)

Brantley, Mamie Deaton (b. 25 Apr 1894 - d. 27 Dec 1964)

Brantley, William L (b. 15 Dec 1883 - d. 5 Apr 1962)

Bray, Charlie L (b. 23 Dec 1873 - d. 17 Dec 1949)

Bray, Infant (b. 22 Jul 1917 - d. 22 Jul 1917)

Bray, James Eugene (b. 29 Jan 1865 - d. 11 May 1939)

Bray, John C (b. 11 Mar 1858 - d. 28 Mar 1900)

Bray, John L (b. 1870 - d. 1938)

Bray, John William (b. 12 Sep 1845 - d. 28 Oct 1904)

Bray, Louisa Vandila (b. 6 Jan 1844 - d. 3 Jul 1924)

Bray, Lovey J Cox (b. 1873 - d. 1926)

Bray, Minnie E (b. 1 Aug 1891 - d. 1 Mar 1903)

Bray, Robert F (b. 22 Jan 1877 - d. 12 May 1912)

Bray, Rosie (b. 13 Jan 1889 - d. 31 Jan 1903)

Bray, Sarah Alice (b. 3 Jan 1876 - d. 4 Sep 1926)

Brown, Carlye (b. 30 Apr 1928 - d. 14 Mar 2004)

Brown, Clarke (b. 3 Mar 1895 - d. 19 Apr 1993)

Brown, Dorothy S (b. 26 Feb 1930 - d. 2008)

Brown, Doskey O (b. 10 Apr 1908 - d. 14 Mar 1962)

Brown, E Ellen (b. 20 Mar 1861 - d. 21 Oct 1917)

Brown, E T (b. 1894 - d. 1898)

Brown, E Willard (b. 30 Mar 1860 - d. 19 May 1939)

Brown, Earl M (b. 19 Oct 1895 - d. 3 Oct 1987)

Brown, Elbert Newton (b. 19 Oct 1899 - d. 14 May 1972)

Brown, Floyd Wesley (b. 13 Oct 1922 - d. 27 Mar 1997)

Brown, Harold Wesley (b. 31 Oct 1944 - d. 18 Oct 2003)

Brown, Howard P (b. 7 Jan 1913 - d. 15 Feb 1960)

Brown, Jacob C (b. 26 Jul 1891 - d. 31 Jul 1959)

Brown, John C (b. 22 Mar 1856 - d. 13 May 1938)

Brown, L B (b. 17 Mar 1888 - d. 18 Jul 1890)

Brown, Madison C (b. 13 Sep 1807 - d. 17 Apr 1877)

Brown, Maggie R (b. 20 Nov 1865 - d. 13 Jul 1901)

Brown, Marvin E (b. 20 Feb 1921 - d. 21 Feb 1921)

Brown, Mary Grace (b. 1898 - d. 1954)

Brown, Montie Ray (b. 5 Sep 1928 - d. 20 Nov 2005)

Brown, Norda Davis (b. 23 Oct 1891 - d. 28 Jul 1983)

Brown, Orlendo W (b. 17 Jul 1871 - d. 12 Apr 1877)

Brown, Otho (b. 1894 - d. 1973)

Brown, Pearlie Smith (b. 21 Mar 1900 - d. 30 Aug 1986)

Brown, Phama C (b. 27 Apr 1890 - d. 9 Jul 1973)

Brown, Rebecca C (b. 21 Apr 1856 - d. 12 Sep 1941)

Brown, Rev W R (b. 6 Apr 1828 - d. 21 May 1895)

Brown, S E (b. 26 Jan 1896 - d. 29 May 1912)

Brown, Sarah F (b. 18 Nov 1863 - d. 21 Oct 1961)

Brown, Servila E (b. 5 May 1832 - d. 14 Feb 1909)

Brown, Shelia (b. 15 May 1832 - d. 11 Feb 1900)

Brown, Strauidie E (b. 1887 - d. 1911)

Brown, Sue C (b. 23 Mar 1892 - d. 11 Sep 1971)

Brown, Vella Jane (b. 30 Jan 1894 - d. 17 Sep 1974)

Brown, W H H (b. 30 Jan 1862 - d. 21 Jun 1946)

Brown, W Lacey (b. 19 Mar 1888 - d. 26 Oct 1958)

Brown, Walter (b. 1 Feb 1900 - d. 5 Jul 1901)

Brown, Walter Ray (b. 24 Apr 1988 - d. 11 May 1968)

Brown, Walter V (b. 16 Feb 1890 - d. 20 Nov 1944)

Brown, William M (b. 17 Apr 1884 - d. 16 Sep 1907)

Brown, Zelma M (b. 2 Feb 1912 - d. 1 Oct 1994)

Brown, Zena M (b. 6 Apr 1895 - d. 7 Apr 1979)

Burgess, Cleta Moffitt (b. 6 Aug 1916 - d. 3 Feb 1997)

Burgess, Ed (b. 31 Apr 1894 - d. 10 Jun 1989)

Burgess, Gradys Cox (b. 19 Dec 1916 - d. 25 Aug 1965)

Burgess, Mishie C (b. 1 Jul 1894 - d. 11 Oct 1979)

Burgess, Robert H (b. 21 Jul 1918 - d. 31 May1988)

Burgess, Ruth Desse (b. 1939 - d. 2009)

Burgess, Wrenn Wood (b. 9 Sep 1916 - d. 16 Dec 2004)

Burns, Robert Otis (b. 12 May 1936 - d. 12 May 1936)

Burns, W Otis (b. 1904 - d. 1976)

Cagle, Dora E (b. 3 May 1970 - d. 15 Jan 1968)

Cagle, Emma (b. 12 May 1870 - d. 15 Jan 1968)

Cagle, James M (b. 14 Aug 1830 - d. 6 Jun 1902)

Cagle, Jane (b. 1868 - d. 13 Aug 1899)

Cagle, Jesse H (b. 29 May 1868 - d. 26 Aug 1931)

Cagle, Mary (b. 23 Jan 1833 - d. 26 Apr 1898)

Cagle, Raleigh L (b. 9 Mar 1873 - d. 2 Apr 1949)

Cagle, Tula M (b. 17 Jan 1879 - d. 24 May 1899)

Camp, Ruth Z (b. 2 Dec 1903 - d. 20 Dec 1981)

Campbell, Nellie C (b. 26 Jul 1924 - d. 29 Sep 2004)

Campbell, Thomas C (b. 31 Jul 1905 - d. 23 Apr 1906)

Carlton, Cynthia Coppedge (b. 9 Jan 1949 - d. 21 Sep 1995)

Caudell, Salie E (b. 27 Jul 1869 - d. 27 Jun 1900)

Caudell, William S (b. 5 May 1898 - d. 3 Mar 1899)

Chaney, Thomas Jasper (b. 22 Apr1942 - d. 27 Nov 1966)

Cheek, Infant Daughter (b. 20 Apr 1884 - d. 20 Apr 1884)

Coppedge, Walter Nathan (b. 1912 - d. 15 May 1990)

Cotner, Martha A (b. 28 Oct 1874 - d. 9 Nov 1900)

Coward, Infant Daughter (b. 28 Nov 1940 - d. 29 Nov 1940)

Cox , Inez L (b. 10 Dec 1909 - d. 11 Jan 1959)

Cox Hattie H (b. 1870 - d. 1953)

Cox, Ada Lou Bray (b. 1872 - d. 17 Oct 1945)

Cox, Alla B (b. 25 Aug 1879 - d. 12 Feb 1965)

Cox, Allene B (b. 1919 - d. 1990)

Cox, Benjamin C (b. 25 Dec 1821 - d. 31 May 1902)

Cox, Bertha Olive (b. 18 Feb 1897 - d. 9 Jan 1956)

Cox, Bertha Wright (b. 31 Aug 1885 - d. 3 Apr 1958)

Cox, Bethuel (b. 16 May 1837 - d. 24 Jan 1917)

Cox, Bethuel C (b. 11 Dec 1888 - d. 18 Oct 1973)

Cox, Bethuel C (b. 27 Dec 1920 - d. 17 Jan 1934)

Cox, Bethuel J (b. 5 Feb 1873 - d. 11 Oct 1878)

Cox, Candice A (b. 17 Mar 1881 - d. 15 Nov 1912)

Cox, Clark (b. 23 Jan 1861 - d. 27 Aug 1922)

Cox, Cora Etta (b. 15 Mar 1867 - d. 27 Apr 1950)

Cox, Cornelia A (b. 18 Jul 1850 - d. 7 Sep 1906)

Cox, Demaris j (b. 9 Oct 1867 - d. 8 Oct 1878)

Cox, Dennis Clarkson (b. 13 Jun 1878 - d. 26 Dec 1954)

Cox, Dewitt (b. 9 Apr 1899 - d. 28 Jun 1987)

Cox, Donnie L (b. 1880 - d. 1958)

Cox, Donza L (b. 4 Dec 1887 - d. 11 Aug 1907)

Cox, Dora, (b. 25 Dec 1864 - d. 11 Nov 1899)

Cox, Dorothy Stewart (b. 19 Nov 1914 - d. 27 Dec 1993)

Cox, Earl Cletus (b. 30 May 1889 - d. 26 Nov 1961)

Cox, EleazarF (b. 17 Jul 1861 - d. 31 Jul 1941)

Cox, Eli M (b. 1877 - d. 1937)

Cox, Eloses Allen (b. 15 Jan 1930 - d. 3 Nov 2009)

Cox, Elwood M (b. 15 Jun 1860 - d. 2 Aug 1943)

Cox, Emily Jane (b. 19 Jun 1845 - d. 18 Apr 1894)

Cox, Ernest Tate (b. 20 Oct 1905 - d. 18 Jul 1983)

Cox, Esther C (b. 25 Jul 1900 - d. 5 Jun 1962)

Cox, Ethel Moon (b. 14 Jun 1903 - d. 29 Jul 1993)

Cox, Etta M (b. 9 Dec 1888 - d. 9 May 1945)

Cox, Evclean G (b. 7 Dec 1895 - d. 26 Sep 1901)

Cox, Evelyn Virginia (b. 2 Apr 1890 - d. 26 Aug 1900)

Cox, Everett (b. 30 Dec 1881 - d. 21 Oct 1955)

Cox, Fannie (b. 17 Feb 1885 - d. 23 Dec 1901)

Cox, Floyd B (b. 12 Mar 1896 - d. 15 Mar 1922)

Cox, Freta Myrill (b. 6 Oct 1890 - d. 20 Nov 1903)

Cox, Geneva H (b. 1898 - d. 1960)

Cox, Gladys Lewis (b. 30 Sep 1919 - d. 14 Mar 1994)

Cox, Grace Alice (b. 27 Oct 1900 - d. 9 Sep 1969)

Cox, Graham E (b. 7 Dec 1903 - d. 20 Nov 1990)

Cox, Halbert Lloyd (b. 20 Dec 1927 - d. 9 Apr 1948)

Cox, Harmon (b. 11 Aug 1822 - d. 15 Dec 1988)

Cox, Hazel C (b. 15 Aug 1909 - d. 30 Aug 1990)

Cox, Hazel P (b. 15 Dec 1907 - d. 20 Apr 1997)

Cox, Henry Charles (b. 28 Oct 1870 - d. 19 Jun 1935)

Cox, Henry Vance Jr (b. 30 Jun 1926 - d. 12 Jun 2000)

Cox, Herman (b. 23 Sep 1911 - d. 7 Dec 1911)

Cox, Huldah (b. 18 May 1831 - d. 12 Sep 1919)

Cox, Infant (b. 11 Jan 1923 - d. 14 Jan 1923)

Cox, Infant (b. 10 Mar 1924 - d. 10 Mar 1924)

Cox, Isabell Francis (b. 5 Mar 1859 - d. 25 Dec 1946)

Cox, J (b. 27 Aug 1831 - d. 9 Dec 1915)

Cox, J C L (b. 20 Oct 1855 - d. 24 May 1945)

Cox, Jesse Calvin (b. 28 Oct 1905 - d. 12 Jun 1969)

Cox, Jessie A (b. 1915 - d. 1937)

Cox, John Riley (b. 12 Dec 1869 - d. 26 Aug 1922)

Cox, Joyce Eldrige (b. 1931 - d. 2 Jun 2009)

Cox, Juanita Trogdon (b. 1921 - d. 20 Jul 2008)

Cox, Kate E (b. 1 Nov 1892 - d. 30 Nov 1976)

Cox, Lelah Daphane (b. 28 Sep 1904 - d. 1 Dec 1961)

Cox, Lillie Andrew (b. 28 Apr 1891 - d. 10 Dec 1979)

Cox, Lily Moline (b. 5 Jan 1914 - d. 9 Jul 1993)

Cox, Linden Thomas (b. 19 Oct 1910 - d. 4 Jan 2003)

Cox, Liredocia (b. 16 Nov 1891 - d. 4 Dec 1899)

Cox, Lona E (b. 6 Dec 1885 - d. 10 Dec 1899)

Cox, Loney C (b. 16 Feb 1885 - d. 20 Aug 1903)

Cox, Loula Etta (b. 11 Dec 1906 - d. 26 Dec 1976)

Cox, Loula V Garner (b. 16 Mar 1878 - d. 18 Nov 1966)

Cox, Loutishie Saunders (b. 21 Mar 1892 - d. 15 Nov 1944)

Cox, Lovella (b. 11 May 1877 - d. 11 May 1925)

Cox, Mahala (b. 3 Aug 1820 - d. 16 Feb 1914)

Cox, Manley B (b. 16 Mar 1885 - d. 19 Aug 1931)

Cox, Martha J (b. 13 Jan 1864 - d. 15 Oct 1881)

Cox, Mary Ann (b. 6 Sep 1863 - d. 20 Dec 1909)

Cox, Mary E (b. 30 Aug 1853 - d. 8 Aug 1904)

Cox, Mary Frances (b. 18 Sep 1878 - d. 25 Sep 1941)

Cox, Mary H (b. 22 Jul 1827 - d. 8 Sep 1898)

Cox, Mary M (b. 4 Sep 1921 - d. 6 Mar 2006)

Cox, Maxie G (b. 7 Feb 1894 - d. 5 Mar 1919)

Cox, Melvin Reece (b. 14 Sep 1936 - d. 9 Oct 1996)

Cox, Merritt Gee (b. 1935 - d. 28 Sep 2009)

Cox, Millard A (b. 4 Apr 1823 - d. 4 Apr 1823)

Cox, Monroe B (b. 1867 - d. 1920)

Cox, Nancy J (b. 12 Dec 1840 - d. 9 Mar 1921)

Cox, Nancy, (b. 12 Jan 1874 - d. 13 Jun 1899)

Cox, Nellie Mae (b. 13 Jul 1932 - d. 26 Sep 1932)

Cox, Ona Davis (b. 20 Aug 1906 - d. 26 Dec 1995)

Cox, Oria A (b. 1 Jan 1890 - d. 6 May 1890)

Cox, Otis (b. 26 Jan 1910 - d. 11 Oct 1913)

Cox, Page Arlena (b. 5 Dec 1933 - d. 12 Dec 1992)

Cox, Percy Vernon (b. 1902 - d. 1933)

Cox, R W Vance Sr (b. 27 May 1892 - d. 15 Dec 1964)

Cox, Rachel (b. 16 Dec 1862 - d. 12 Oct 1884)

Cox, Randy Elvin (b. 27 Dec 1950 - d. 28 Jun 1991)

Cox, Raymond Julius (b. 8 Feb 1917 - d. 14 Apr 1986)

Cox, Reuben N (b. 13 Feb 1815 - d. 28 Jun 1888)

Cox, Reuben V (b. 15 Feb1861 - d. 3 May 1899)

Cox, Rheuben Lawrence (b. 21 Feb 1932 - d. 2 Feb 1996)

Cox, Robert Wiley (b. 14 Apr 1851 - d. 15 Nov 1891)

Cox, Rosannah (b. 2 Sep 1835 - d. 24 jan 1880)

Cox, Rueben L (b. 30 Oct 1835 - d. 6 Dec 1880)

Cox, Rufus Edgar (b. 30 Aor 1910 - d. 9 Apr 1999)

Cox, Sarah (b. 15 Oct 1838 - d. 13 Jan 1929)

Cox, Sarah A (b. 10 Mar 1866 - d. 9 Nov 1866)

Cox, Sarah B (b. 1918 - d. 1983)

Cox, Sarah H (b. 16 May 1834 - d. 21 Dec 1904)

Cox, Sarah M (b. 16 Nov 1900 - d. 1 Mar 1910)

Cox, Shirley L (b. 22 Dec 1940 - d. 10 Aug 2004)

Cox, Sytha J (b. 10 Dec 1862 - d. 20 Jul 1936)

Cox, Theodore R (b. 1916 - d. 1982)

Cox, Therodore (b. 16 Jun 1898 - d. 20 Nov 1973)

Cox, Tiney I (b. 30 Oct 1902 - d. 12 Aug 1906)

Cox, Tony Wayne (b. 20 Dec 1981 - d. 14 Apr 1998)

Cox, Vance Clarkson (b. 7 Aug 1919 - d. 4 Jul 2002)

Cox, Vernie C (b. 26 Oct 1912 - d. 31 Mar 2002)

Cox, Victoria R (b. 26 Mar 1879 - d. 4 Apr 1899)

Cox, Virgil M (b. 21 May 1857 - d. 11 Aug 1936)

Cox, W Calvin (b. 2 Mar 1853 - d. 2 Jun 1922)

Cox, W R Claudie (b. 2 May 1877 - d. 1 Nov 1879)

Cox, Wilbur L (b. 1909 - d. 1956)

Cox, William (b. 13 Feb 1818 - d. 14 Dec 1895)

Cox, William E (b. 4 Apr 1883 - d. 1974)

Cox, William H (b. 18 May 1851 - d. 16 Dec 1890)

Cox, William P (b. 7 Sep 1864 - d. 15 Oct 1878)

Cox, William,T (b. 9 Jun 1872 - d. 7 Dec 1934)

Cox, Wincey A (b. 27 Apr 1862 - d. 24 Dec 1922)

Craven, Archie (b. 22 Jul 1928 - d. 4 Jul 1930)

Craven, Billie Gray (b. 1 Apr 1922 - d. 23 Jun 1969)

Craven, Boyd (b. 26 Jan 1927 - d. 12 Feb 1927)

Craven, C V (b. 28 May 1843 - d. 15 Nov 1915)

Craven, Claude C (b. 6 Oct 1899 - d. 1 Jan 1979)

Craven, Della Monnett (b. 15 Sep 1887 - d. 14 Apr 1975)

Craven, Edith P (b. 13 Mar 1909 - d. 21 Jan 1987)

Craven, Elbert Shelton (b. 21 Jul 1930 - d. 18 May 2006)

Craven, Emery J V (b. 26 Aug 1826 - d. 24 Aug 1910)

Craven, Etta (b. 29 Nov 1872 - d. 18 Jun 1897)

Craven, Farabell C (b. 7 Mar 1897 - d. 28 Nov 1967)

Craven, Fred C (b. 29 Nov 1902 - d. 29 Jun 1962)

Craven, George C (b. 1887 - d. 1952)

Craven, Huldah (b. 5 Feb 1844 - d. 8 Aug 1918)

Craven, Ida Beane (b. 28 Jul 1888 - d. 11 Sep 1981)

Craven, Inoredney (b. 21 Aug 1891 - d. 18 Apr 1898)

Craven, Isham (b. 7 Sep 1807 - d. 24 Apr 1898)

Craven, J C (b. 13 Jul 1858 - d. 28 Apr 1950)

Craven, J Rankin (b. 22 Nov 1862 - d. 16 Oct 1925)

Craven, Jackson (b. 17 Dec 1815 - d. 18 Apr 1900)

Craven, James A (b. 19 Nov 1883 - d. 17 Dec 1968)

Craven, James H (b. 9 Oct 1856 - d. 21 May 1928)

Craven, Janet Cox (b. 3 May 1864 - d. 7 Nov 1945)

Craven, Lee K (b. 1858 - d. 1932)

Craven, Lethia J (b. 14 Nov 1859 - d. 27 Nov 1924)

Craven, Lillian C (b. 3 Aug 1915 - d. 1 Aug 1983)

Craven, Lola Leach (b. 25 Jun 1908 - d. 12 Aug 1986)

Craven, Lou (b. 9 Aug 1867 - d. 5 Jun 1945)

Craven, Louise E (b. 19 Nov 1875 - d. 22 Apr 1907)

Craven, Lucille C Britt (b. 29 Nov 1917 - d. 12 Apr 2003)

Craven, Lucy Ethleen (b. 1 Aug 1903 - d. 12 Dec 1918)

Craven, Luther B (b. 1885 - d. 1961)

Craven, Mabel (b. 26 Oct 1918 - d. 26 Oct 1918)

Craven, Mary M (b. 1 Dec 1832 - d. 22 Sep 1906)

Craven, Mary M (b. 1850 - d. 23 SEp 1891)

Craven, Maud (b. 10 May 1889 - d. 18 Sep 1940)

Craven, Maxine Donnie (b. 31 Dec 1913 - d. 10 Mar 1999)

Craven, Michael Lee (b. 14 Jan 1942 - d. 24 Aug 1995)

Craven, Millard H (b. 22 Feb 1903 - d. 17 Mar 1966)

Craven, Molsey (b. 20 Jan 1819 - d. 3 Sep 1979)

Craven, Monroe, (b. 17 Jan 1848 - d. 9 Oct 1923)

Craven, Ollie Scott (b. 7 Aug 1893 - d. 12 Oct 1933)

Craven, Ordelia B (b. 19 Jan 1873 - d. 22 Mar 1947)

Craven, Preston (b. 15 Nov 1861 - d. 4 Jun 1930)

Craven, R Clyde (b. 1891 - d. 1930)

Craven, Rebecca Jane (b. 15 Aug 1827 - d. 27 Nov 1922)

Craven, Rev Glenn C (b. 30 Sep 1903 - d. 27 Nov 1957)

Craven, Susan B (b. 3 May 1862 - d. 10 Oct 1925)

Craven, Vertie C (b. 1 Jan 1903 - d. 3 Apr 1990)

Craven, W Carl (b. 7 Feb 1895 - d. 28 Mar 1975)

Craven, W D (b. 24 Oct 1860 - d. 11 Jun 1943)

Craven, Walter (b. Sep 1870 - d. 19 Mar 1888)

Craven, Walter A (b. 19 Apr 1883 - d. 1 Jul 1949)

Craven, William Garland (b. 14 Nov 1892 - d. 16 Oct 1958)

Craven, William Page (b. 1927 - d. 26 May 2008)

Cravens, Virginia York (b. 23 Oct 1930 - d. 31 May 2000)

Currie, James Daniel (b. 15 Jan 1933 - d. 186 Jul 1996)

Davis, Caroline Wright (b. 2 Feb 1866 - d. 3 Jan 1953)

Davis, Infant (b. 26 Aug 1904 - d. 26 Aug 1904)

Davis, J Rossie (b. 1877 - d. 1955)

Davis, James W (b. 30 Nov 1942 - d. 1 Dec 1942)

Davis, John H (b. 6 Oct 1893 - d. 3 Mar 1964)

Davis, Letha A (b. 1879 - d. 1937)

Davis, Lewis Thomas (b. 2 Jul 1945 - d. 2 Feb 1982)

Davis, Madge McNeill (b. 3 Jul 1916 - d. 4 Jul 1979)

Davis, Mallie H (b. 13 Mar 1904 - d. 4 Sep 1984)

Davis, Martha R (b. 24 Jul 1883 - d. 21 Apr 1943)

Davis, W J M (b. 16 May 1858 - d. 21 Nov 1945)

Davis, W Wesley (b. 6 Aug 1874 - d. 5 Nov 1941)

Dennis, Todd (b. 24 Jan 1967 - d. 26 Jan 1967)

Dixon, Fred Lee (b. 5 Oct 1906 - d. 1 Apr 1988)

Dixon, Infant (b. 20 Sep 1975 - d. 20 Sep 1975)

Dixon, Infant (b. 16 May 1969 - d. 17 May 1969)

Dixon, Mozelle Welborn (b. 29 Jul 1909 - d. 29 Jul 2005)

Dove, Emma V (b. 17 Nov 1853 - d. 23 Nov 1928)

Draughn , Helen D (b. 1935 - d. 2001)

Dunn, Lonnie R (b. 5 Jan 1914 - d. 11 Jan 1962)

Dunn, Wilma R (b. 27 Feb 1913 - d. 23 Apr 1998)

Esque, Joynce M Whittaker (b. 24 Feb 1951 - d. 20 Nov 1976)

Ferrell, Kenneth Douglas (b. 16 Apr 1943 - d. 1 Mar 1997)

Forkner, Minnie A (b. 4 Jul 1892 - d. 15 Jan 1974)

Forkner, Rommie R (b. 20 Apr 1897 - d. 20 Jun 1984)

Fox, Dewitt M (b. 18 may 1902 - d. 26 Aug 1906)

Fox, Eugene Cutter (b. 6 Feb 1897 - d. 21 May 1967)

Fox, J W (b. 18 Nov 1857 - d. 18 Jan 1925)

Fox, Oleta V (b. 20 Nov 1898 - d. 1 Apr 1952)

Fox, Vandelia V (b. 23 Sep 1860 - d. 1 Jul 1915)

Frazier, David Walter (b. 25 Sep 1915 - d. 11 Nov 1918)

Graham, Otella, (b. 1905 - d. 1953)

Green, Ida Allen (b. 31 Jul 1888 - d. 16 Dec 1970)

Grose, Marvin Carl (b. 1918 - d. 1942)

Gunter, Bessie W (b. 16 Jun 1887 - d. 9 Nov 1929)

Gunter, John L (b. 14 Aug 1870 - d. 14 Oct 1946)

Gunter, Snoda H (b. 10 May 1878 - d. 29 Aug 1924)

Harvell, Juanita Smith (b. 5 Jan 1919 - d. 21 Oct 2000)

Harvell, Juanita Smith (b. 5 Jan 1919 - d. 21 Oct 2000)

Hatch, Leathe G (b. 14 Sep 1860 - d. 7 Oct 1923)

Hatch, Mary E (b. 16 Nov 1884 - d. 24 Aug 1931)

Hayes, Mark Allen (b. 1959 - d. 5 Oct 2007)

Hemphill, Beatrice C (b. 18 May 1890 - d. 28 Apr 1969)

Hemphill, Bertha Taylor (b. 4 Oct 1924 - d. 2 Jan 1906)

Hemphill, Gurley A (b. 31 May 1888 - d. 3 Oct 1976)

Hemphill, Haywood D (b. 6 Jun 1922 - d. 15 Sep 1995)

Hemphill, Ruby G Wright (b. 13 Nov 1925 - d. 11 Aug 1949)

Hennis, Infant (b. 18 Nov 1930 - d. 18 Nov 1930)

Henson, Alfred (b. 15 Apr 1876 - d. 3 Aug 1903)

Henson, Bascom Henry (b. 16 Mar 1881 - d. 18 Oct 1918)

Henson, Beulah (b. 3 Nov 1909 - d. 3 May 2005)

Henson, Daniel (b. 1 Oct 1800 - d. 9 Dec 1889)

Henson, Donald Lee (b. 6 Dec 1945 - d. 1 Jan 1946)

Henson, Eva Rachel (b. 1902 - d. 1904)

Henson, Florence May (b. 23 Oct 1905 - d. 21 Feb 1994)

Henson, George K (b. 1915 - d. 1939)

Henson, Gurney Lee (b. 1906 - d. 1935)

Henson, Isabel P (b. 25 Nov 1843 - d. 11 Sep 1890)

Henson, James D (b. 2 May 1845 - d. 29 Nov1928)

Henson, James Edgar (b. 14 Jun 1931 - d. 22 May 1967)

Henson, James Frank (b. 14 Oct 1912 - d. 22 Jul 1988)

Henson, John Madison (b. 4 May 1835 - d. 3 Feb 1912)

Henson, Margaret Lou (b. 1879 - d. 1938)

Henson, Oscar Snipe (b. 14 Apr 1904 - d. 11 Mar 1967)

Henson, R M (b. 18 May 1831 - d. 21 Aug 1905)

Henson, Rachel (b. 2 May 1851 - d. 25 Jan 1923)

Henson, Sarah (b. 1807 - d. 31 Mar 1981)

Henson, Sarah Gail (b. 17 Mar 1919 - d. 1949)

Henson, Sophia (b. 7 Feb 1828 - d. 27 Nov 1909)

Henson, W M Causey (b. 1878 - d. 1941)

Henson, William Areaton (b. 10 Feb 1909 - d. 22 Dec 1975)

Hicks, Flora E (b. 1877 - d. 1957)

Hicks, Oren M (b. 1874 - d. 1857)

Hicks, Quinton Wesley (b. 24 Jun 1919 - d. 19 Dec 1987)

Hill, Ernest (b. 31 Dec 1942 - d. 19 Aug 1977)

Hodgin, Daisy S (b. 1881 - d. 1952)

Hodgin, George H (b. 1881 - d. 1943)

Hodgin, Infant (b. 8 Oct 1929 - d. 8 Oct 1929)

Hodgin, Jasper N (b. 26 Jul 1849 - d. 20 Dec 1906)

Hodgin, Luther M (b. 16 Aug 1847 - d. 15 Jul 1887)

Hodgin, Mae (b. 2 Oct 1888 - d. 30 Nov 1965)

Hodgin, Mamie Cox (b. 16 Nov 1893 - d. 1 Jan 1981)

Hodgin, Mary Jane (b. 28 Jul 1858 - d. 13 Aug 1923)

Hodgin, Sara E (b. 20 Dec 1885 - d. )

Hodgin, Verius Reynolds (b. 23 Aug 1993 - d. 23 Jun 1962)

Hodgin, William Miles (b. 26 Dec 1872 - d. 26 Apr 1940)

Hodgins Infant Daughter (b. 9 Mar 1914 - d. 15 Mar 1914)

Honeycutt, Donald Lee (b. 10 May 1930 - d. 2 Mar 1983)

Horner, Alvania (b. 26 Nov 1905 - d. 3 Oct 1906)

Hughes, Roxanna Robertson (b. 1870 - d. 1949)

Hughes, William Rufus (b. 1876 - d. 1963)

Huneycutt, Cordella Caven (b. 11 Nov 1890 - d. 26 May 1943)

Huneycutt, John A (b. 30 Oct 1881 - d. 15 Jul 1922)

Ingold, Alphonson Monroe (b. 27 Oct 1832 - d. 8 Oct 1902)

Ingold, Chesley O (b. 20 Sep 1868 - d. 30 Dec 1931)

Ingold, Maria C (b. 29 Mar 1834 - d. 8 Mar 1907)

Ingold, Vila Humble (b. 6 Mar 1880 - d. 12 Aug 1930)

Jennings, Ella York (b. 31 Aug 1878 - d. 11 May 1914)

Jennings, H A May (b. 11 Aug 1879 - d. 28 Oct 1998)

Johnson, Delphine (b. 20 May 1820 - d. 4 Jun 1889)

Johnson, Doris Louise (b. 21 Apr 1926 - d. 8 Nov 1927)

Johnson, Eli H (b. 1806 - d. 18 Sep 1820)

Johnson, H M (b. 21 Oct 1832 - d. 18 Oct 1906)

Jones, Howard Roger (PFC) (b. 16 Dec 1925 - d. 23 Dec 1944)

Jones, John Lankford (b. 24 Jan 1888 - d. 30 May 1962)

Jones, Lawrence Colden (b. 20 Jun 1910 - d. 12 Oct 1997)

Jones, Martha Jean (b. 19 May 1939 - d. 9 Sep 2006)

Jones, Mary Leota (b. 20 Sep 1915 - d. 13 Jul 1951)

Jones, Mary SMith (b. 14 Mar 1887 - d. 14 Feb 1962)

Joyce, Charlie Wesley (b. 14 Sep 1917 - d. 24 Jun 1994)

Joyce, Martin Luther (b. 22 Feb 1916 - d. 17 Jun 2005)

Kennedy, Edna S (b. 24 Oct 1916 - d. 22 Jun 1997)

Kinney, Esther W (b. 4 Oct 1923 - d. 26 Dec 1963)

Lane, Eliza (b. 1829 - d. 1908)

Lane, Ransom (b. 1810 - d. 18 Sep 1888)

Leach, J Ellis (b. 2 Jul 1860 - d. 20 Apr1940)

Leach, James Henry (b. 15 Oct 1902 - d. 29 Dec 1973)

Leach, Loretta L (b. 13 Feb 1867 - d. 12 Jan 1938)

Leach, Nelie Ruth S (b. 25 Jul 1913 - d. 7 Feb 1984)

Lednum, James, Randy (b. 1 Jan 1956 - d. 7 Feb 1967)

Leonard, Elizabeth Faye (b. 9 Sep 1926 - d. 4 Oct 2008)

Leonard, Florence A (b. 12 Oct 1900 - d. 10 Feb 1990)

Leonard, W Hobert (b. 13 Nov 1896 - d. 20 Feb 1959)

Lowdermilk, Earl B (b. 14 Jun 1921 - d. 18 Oct 1986)

Lowdermilk, Keith H (b. 17 Jun 1946 - d. 18 Feb 1991)

Luten, Melinda Cox (RN) (b. 22 Jun 1952 - d. 10 Sep 2006)

Luther, James H (b. 18 Mar 1877 - d. 29 Dec 1917)

Martin, Cain A (b. Oct 1896 - d. 23 Jul 1916)

Martin, Hattie L (b. 6 May 1887 - d. 10 Dec 1918)

Martin, Madison M (b. 19 Dec 1879 - d. 15 Nov 1933)

McCloud, Infant (b. 4 Dec 1890 - d. 4 Dec 1890)

McLeod, George W (b. 29 Nov 1866 - d. 5 Jan 1944)

McLeod, Mary C (b. 4 Jun 1844 - d. 1 Mar 1930)

McLeod, Minnie I R (b. 1 Aug 1867 - d. 3 Jan 1931)

McMaster, Infant (b. 22 Sep 1991 - d. 10 Nov 1991)

McMath, Infant Daughter (b. 1904 - d. 1904)

Moffitt, Charlie Lewis (b. 30 Dec 1943 - d. 11 Apr 2007)

Moffitt, Dessie G (b. 24 May 1896 - d. 12 Dec 1959)

Moffitt, Evia Lee B (b. 25 Dec 1922 - d. 10 Jul 1975)

Moffitt, M Lewis (b. 7 Sep 1896 - d. 21 Feb 1964)

Moffitt, W Vaughn (b. 10 Jan 1924 - d. 29 Oct 2003)

Moody, Dorothy Lee (b. 5 Jan 1910 - d. 28 Feb 2004)

Moody, Randy Lewis Jr (b. 5 Jan 1967 - d. 6 Jan 1967)

Moon, Ina L (b. 3 Feb 1888 - d. 5 Nov 1931)

Moon, Walter L (b. 2 Jun 1887 - d. 13 May 1939)

Moore, Mary E (b. 18 Jun 1851 - d. 27 Apr 1917)

Moore, W J (b. 16 Feb 1852 - d. 31 May 1924)

Newell, James Monroe (b. 13 Sep 1903 - d. 17 Jul 1979)

Newell, Johnie C (b. 20 Aug 1922 - d. 10 Jan 1966)

Newell, Lula Macon (b. 13 Aug 1895 - d. 13 Aug 1930)

Newell, Maggie Cagle (b. 16 May 1901 - d. 27 Dec 1980)

Newell, Ruth Turner (b. 5 Jun 1923 - d. 27 Jan 1981)

Overman, James Asley (b. 14 Feb 1948 - d. 21 Apr 2007)

Peebles, Ada Roberson (b. 1875 - d. 1962)

Peebles, Wyatt M (b. 16 Jun 1855 - d. 1 Apr 1943)

Peeples, Robert (b. 14 Jun 1925 - d. 27 Apr 1927)

Pell, Bertie F (b. 2 Jun 1898 - d. 20 Oct 1984)

Pell, J Herman (b. 27 Jul 1895 - d. 10 Dec 1984)

Phillips, Herman (b. 13 Nov 1904 - d. 24 Jun 1914)

Phillips, Sarah M (b. 10 Sep 1923 - d. 15 Jan 1937)

Pope, Henry Heywood (b. 8 Dec 1860 - d. 5 Jan 1946)

Pugh, Eliza Jane Julian (b. 7 Dec 1859 - d. 19 Sep 1938)

Pugh, Eva Jane (b. 14 Sep 1871 - d. 28 Jul 1931)

Pugh, Isaac H (b. 14 Mar 1852 - d. 22 May 1910)

Pugh, James H (b. 21 Jan 1923 - d. 19 Mar 2004)

Pugh, James Q (b. 6 Apr 1895 - d. 16 Sep 1979)

Pugh, Lyda Mitchell (b. 5 Jun 1897 - d. 12 Sep 1982)

Pugh, M Louise (b. 19 Jul 1921 - d. 22 Apr 2007)

Pugh, M Louise Martin (b. 19 Jul 1921 - d. 22 Apr 2007)

Reese, George Dwight (b. 28 Apr 1921 - d. 21 Dec 1998)

Reese, Maisie Richardson (b. 1924 - d. 25 Aug 2009)

Rich, Marcus Dean (b. 22 Dec 1954 - d. 1 Apr 1972)

Richardson, Arnold E (b. 24 Dec 1915 - d. 4 Dec 1965)

Richardson, Arthur Harding (b. 8 Feb 1920 - d. 5 Sep 1987)

Richardson, Denzel Allen (b. 1921 - d. 2008)

Richardson, Dora G (b. 19 Feb 1894 - d. 12 May 1964)

Richardson, Reva B (b. 10 Sep 1915 - d. 8 Oct 2003)

Richardson, Treva Reene (b. 29 Aug 1962 - d. 29 Aug 1962)

Richardson, W Cecil (b. 2 Oct 1894 - d. 14 Mar 1955)

Roberts, Fannie Bray (b. 11 Sep 1908 - d. 20 Nov 1985)

Roberts, Grover Clinard (b. 11 Sep 1908 - d. 7 Apr 2001)

Roberts, Krista Lanette (b. 2 Dec 1990 - d. 19 Jan 1993)

Rumley, Archie Lee (b. 2 Sep 1909 - d. 29 Jul 1964)

Rumley, Bertha Garner (b. 2 May 1910 - d. 11 Jul 1976)

Scott, Artemas A (b. 1885 - d. 1920)

Scott, Benjamin F (b. 24 Aug 1868 - d. 7 Jan 1927)

Scott, Benjamin H (b. 1889 - d. 1945)

Scott, Blanche H (b. 20 Jan 1903 - d. 18 Jul 1980)

Scott, Clyde Nance (b. 10 Jul 1902 - d. 1 Jul 1971)

Scott, Curtis B (b. 1926 - d. 1970)

Scott, Eli M (b. 8 Apr 1899 - d. 12 Aug 1972)

Scott, Ella P (b. 9 Feb 1901 - d. 6 Jul 1952)

Scott, Ettie N (b. 1892 - d. 1964)

Scott, Ina Woodell (b. 1 Jul 1879 - d. 7 Apr 1913)

Scott, Irene Wiggins (b. 19 Oct 1916 - d. 2 May 1977)

Scott, James Franklin (b. 4 Jul 1905 - d. 7 Feb 1987)

Scott, Jeffery Wayne (b. 15 Aug 1965 - d. 15 Aug 1965)

Scott, John Thomas (b. 14 Aug 1856 - d. 9 May 1912)

Scott, Johnny (b. 24 Sep 1910 - d. 11 Dec 1915)

Scott, Margaret Ann (b. 10 Jun 1860 - d. 24 Jul 1942)

Scott, Martha L (b. 1887 - d. 1918)

Scott, Matthew Ed (b. 23 Feb 1901 - d. 22 Nov 1983)

Scott, Nancy J Craven (b. 8 Sep 1852 - d. 25 Feb 1924)

Scott, Steven A (b. 12 Nov 1856 - d. 7 Sep 1913)

Scott, Vera Haithcock Henson (b. 1927 - d. 2007)

Seymore, John Walter (b. 12 Nov 1918 - d. 3 Sep 1941)

Shackley, Susan Davis (b. 24 Dec 1948 - d. 15 Feb 1996)

Shaw, Evelyn Charlene (b. 22 Aug 1934 - d. 11 Mar 2004)

Shaw, Joseph Lee (b. 16 Nov 1931 - d. 7 Oct 1986)

Shaw, Robert Lee Jr (b. Unknown - d. 1970)

Shoemaker, Lucy R (b. 14 May 1897 - d. 14 Jun 1975)

Shoemaker, Madford C (b. 19 Oct 1918 - d. 24 Feb 2002)

Shoemaker, Mary Evelyn (b. 27 Jul 1924 - d. 24 Feb 2008)

Shoemaker, Roger Albert (b. 27 Feb 1921 - d. 27 Jul 1977)

Shoemaker, William M (b. 21 Oct 1989 - d. 11 Jan 1982)

Smith, Alma Hutchens (b. 18 Sep 1917 - d. 7 Jun 2003)

Smith, Charlie Kermit (b. 1910 - d. 1913)

Smith, E Carson (b. 4 Apr 1894 - d. 2 Feb 1959)

Smith, Edna Frances (b. 1931 - d. 1855)

Smith, Elizabeth A (b. 3 Dec 1933 - d. 15 May 1934)

Smith, Emma Brady (b. 18 Oct 1879 - d. 22 Jul 1907)

Smith, Fannie C (b. 18 Oct 1900 - d. 17 Mar 1998)

Smith, Gracie Lee (b. 1907 - d. 1907)

Smith, Harry D (b. 1 Jul 1901 - d. 18 Dec 1976)

Smith, Ivey Dora (b. 27 Nov 1898 - d. 1 Sep 1961)

Smith, John F (b. 19 Jun 1923 - d. 6 Mar 2001)

Smith, Johnie A (b. 12 Nov 1917 - d. 22 Jan 1918)

Smith, Luther David (b. 2 Oct 1926 - d. 6 May 1927)

Smith, Mark Franklin (b. 20 Apr 1954 - d. 20 Apr 1954)

Smith, Mary C McLeod (b. 10 Apr 1872 - d. 6 Jan 1901)

Smith, Mary Ethel (b. 1900 - d. 1903)

Smith, Minnie T Hart (b. 18 Sep 1882 - d. 17 Oct 1956)

Smith, Monroe A (b. Unknown - d. 13 Nov 1949)

Smith, Pauline (b. 1902 - d. 1904)

Smith, Roe A (b. 7 Nov 1871 - d. 13 Nov 1949)

Smith, Rosa York (b. 24 Sep 1881 - d. 4 May 1961)

Smith, Thelma M (b. 20 Sep 1918 - d. 25 Jul 1919)

Smith, Virginia S (b. 24 Nov 1924 - d. 3 Aug 2000)

Smith, W Daniel (b. 20 Aug 1880 - d. 8 Oct 1067)

Smith, William A (b. 27 Jul 1915 - d. 29 Jul 1915)

Smith, William B (b. 8 Aug 1920 - d. 10 May 1969)

Smiyh, Harry D Jr (b. 10 Sep 1926 - d. 7 Sep 1928)

Spencer, Charlie W (b. 15 Aug 1923 - d. 9 Jul 1984)

Spencer, Colene Richardson (b. 19 Jul 1917 - d. 8 Jul 1984)

Spencer, Donna Sue (b. 11 Sep 1955 - d. 14 Nov 1955)

Spencer, Herman R (b. 22 Jul 1921 - d. 27 Jun 1993)

Spencer, James Robert (b. 30 Jan 1917 - d. 1 Oct 1990)

Spencer, Mary Ann (b. 13 Sep 1963 - d. 15 May 1964)

Spencer, Mary Margaret (b. 4 Jun 1922 - d. 8 Nov 1994)

Spencer, Ralph Willard (b. 8 Apr 1926 - d. 18 Apr 1998)

Spencer, Roger Lee (b. 9 Feb 1950 - d. 23 Dec 1987)

Spencer, Wayne J (b. 23 Jan 1945 - d. 31 Dec 1957)

Spencer, William E (b. 22 Feb 1891 - d. 1 Mar 1970)

Spences, Comillor F (b. 30 May 1895 - d. 14 Mar 1962)

Spences, Lena Allene Culler (b. 7 Aug 1919 - d. 29 Oct 1994)

Spool, Grady H (b. 24 Jul 1918 - d. 4 Apr 1970)

Spoon, Bertha W (b. 6 Oct 1892 - d. 7 Sep 1967)

Spoon, Colvin H (b. 23 Nov 1883 - d. 26 Nov 1968)

Spoon, Cyntha Jane (b. 2 Apr 1880 - d. 18 Oct 1946)

Spoon, Howard B (b. 11 Sep1912 - d. 6 Oct 1935)

Spoon, Paris W (b. 7 Jul 1914 - d. 30 Jul 1975)

Spoon, W C (b. 5 Apr 1858 - d. 6 Sep 1922)

Staley, Charlie Gaddis (b. 2 Dec 1903 - d. 11 Sep 1983)

Staley, Zephel Cox (b. 10 Jan 1905 - d. 1 Nov 1978)

Stewart, Harry R (b. 8 Jun 1914 - d. 7 Jul 1975)

Stewart, Ollie M Beane (b. 4 Mar 1916 - d. 25 Sep 1996)

Stewart, Sharon Gay (b. 3 Jul 1956 - d. 6 Aug 1980)

Stinson, John M (b. 11 Aug 1833 - d. 11 Dec 1833)

Stinson, Paten (b. 2 Nov 1981 - d. 15 Aug 1992)

Stout, Alice (b. 15 Oct 1854 - d. 20 May 1928)

Sykes, Ann W (b. 24 Jan 1915 - d. 1 Jul 1996)

Sykes, James T (b. 21 Jan 1912 - d. 26 Oct 1980)

Teague, Tony (b. 30 May 1959 - d. 9 Oct 1981)

Tupper, Stan (b. 22 Dec 1917 - d. 16 Apr 1998)

Vesta, Alvah F (b. 11 Apr 1900 - d. 3 Jul 1954)

Vesta, Fleta Brown (b. 10 Mar 1904 - d. 19 Oct 1987)

Walden, John Brady (b. 6 Sep 1951 - d. 4 Aug 1997)

Ward, Claud A (b. 15 Mar 1890 - d. 11 Jan 1933)

Ward, Infant Daughter (b. 14 May 1912 - d. 14 May 1912)

Ward, Lillie Cox (b. 24 Apr 1887 - d. 15 Mar 1965)

Welborn, C P (b. 1901 - d. 1942)

Welborn, C Sidney (b. 2 May 1930 - d. 2 Nov 1986)

Welborn, Cozie B (b. 14 Sep 1881 - d. 27 Jul 1911)

Welborn, Edna Rawlings (b. 7 Aug 1921 - d. 7 Feb 1928)

Welborn, Etta D (b. 1890 - d. 1935)

Welborn, Franklin D (b. 4 Jan 1921 - d. 7 Feb 1928)

Welborn, Inez McDowell (b. 27 Jan 1943 - d. 3 Dec 1998)

Welborn, J Charlie (b. 1890 - d. 1978)

Welborn, Jay C (b. 22 Nov 1931 - d. 26 Mar 1940)

Welborn, John A (b. 7 May 1826 - d. 2 Feb 1903)

Welborn, John L (b. 23 Aug 1879 - d. 5 Sep 1939)

Welborn, Joseph C (b. 1856 - d. 1933)

Welborn, Lelia Ada (b. 7 Nov 1925 - d. 4 Aug 1991)

Welborn, Lutitia (b. 25 Feb 1840 - d. 27 Jun 1918)

Welborn, Margaret (b. 15 Aug 1827 - d. 17 Oct 1909)

Welborn, Mariam L (b. 15 Jun 1851 - d. 15 Jun 1921)

Welborn, Mollie Y (b. 1855 - d. 1900)

Welborn, Nellie C (b. 1899 - d. 1971)

Welborn, Rosa K (b. 3 Oct 1902 - d. 5 Oct 1976)

Welborn, Vernie Galvin (b. 21 Jun 1906 - d. 9 Nov 1908)

Welborn, William (b. 5 Jun 1834 - d. 23 Oct 1904)

White, Lillie (b. 1886 - d. 1956)

Whitley, Ferguson G (b. 25 Feb 1909 - d. 15 Jun 1996)

Whitley, Rachel H (b. 22 Jun 1911 - d. 26 Oct 2001)

Whitsman, David (b. 15 Oct 1844 - d. 12 Jul 1917)

Whitsman, Elizabeth (b. 1 Jun 1942 - d. 30 Mar 1918)

Wilkie, George (b. Apr 1910 - d. Apr 1910)

Wilkie, Lena A (b. 24 Feb 1882 - d. 28 Apr 1916)

Williams, A Clifford (b. 28 Jul 1893 - d. 30 Nov 1959)

Williams, Beulah C (b. 1891 - d. 1923)

Williams, Billie J (b. 29 Oct 1931 - d. 18 Nov 2003)

Williams, Carol Sue (b. 2 Jan 1957 - d. 18 Dec 1976)

Williams, Charles C (b. 18 Apr 1928 - d. 10 Jun 1966)

Williams, Charlie B (b. 22 Jul 1889 - d. 6 Aug 1964)

Williams, Edith G (b. 17 May 1898 - d. 2 Jul 1994)

Williams, Emmrt L (b. 25 Dec 1889 - d. 24 Jul 1979)

Williams, Fairebelle (b. 28 Jul 1869 - d. 22 Dec 1923)

Williams, Gertrude Henson (b. 20 Aug 1881 - d. 6 Jan 1979)

Williams, H Oscar (b. 1883 - d. 1958)

Williams, Harris A (b. 1858 - d. 1898)

Williams, Ida D (b. 30 Nov 1911 - d. 14 Nov 1991)

Williams, Lendon H (b. 21 May 1912 - d. 24 Jan 1994)

Williams, Mable Cox (b. 24 Mar 1915 - d. 11 Feb 1991)

Williams, Mary O Phillips (b. 10 May 1892 - d. 13 Dec 1966)

Williams, Maude Lee (b. 17 Oct 1895 - d. 22 May 1937)

Williams, Paul T (b. 20 Jan 1913 - d. 24 Mar 1995)

Williams, Ray Bascum (b. 1 Jan 1918 - d. 30 Jul 1988)

Williams, Robert Morris (b. 9 Dec 1935 - d. 19 Feb 1995)

Williams, Sandra C (b. 27 May 1946 - d. 9 Nov 1996)

Williams, Stella C (b. 2 Sep 1892 - d. 5 Sep 1960)

Williams, Thomas G (b. 8 Mar 1867 - d. 22 Oct 1944)

Williams, Viola I (b. 1860 - d. 1938)

Williams, W Luther (b. 30 Mar 1892 - d. 15 Nov 1968)

Williamson, Walter Garland (b. 1922 - d. 2009)

Woodell, Carl S (b. 11 Nov 1912 - d. 31 Aug 1968)

Woodell, Charles W (b. 29 Jul 1922 - d. 13 Nov 1976)

Woodell, Clarence O (b. 24 Oct 1912 - d. 12 Oct 1961)

Woodell, Daisy J (b. 4 Nov 1886 - d. 11 Mar 1962)

Woodell, Dorothy F (b. 13 Aug 1928 - d. 13 Jul 1981)

Woodell, Emmer A (b. 26 Mar 1882 - d. 2 Sep 1950)

Woodell, Ethel M (b. 12 May 1915 - d. 28 Apr 1938)

Woodell, Eugene W (b. 17 Oct 1909 - d. 22 Nov 1969)

Woodell, Frank C (b. 16 Apr 1923 - d. 20 Sep 1973)

Woodell, Fred (b. 9 Dec 1907 - d. 13 Jan 1909)

Woodell, Infant (b. 13 Dec 1907 - d. 13 Dec 1907)

Woodell, Infant (b. 28 Jan 1943 - d. 28 Jan 1943)

Woodell, Infant (b. 22 Nov 1936 - d. 22 Nov 1936)

Woodell, Jack (b. 24 Jan 1921 - d. 24 Jan 1921)

Woodell, John M (b. 20 Dec 1883 - d. 3 Dec 1955)

Woodell, M Lucille (b. 13 Jun 1919 - d. 7 Jul 1977)

Woodell, Marion (b. 15 Mar 1919 - d. 19 May 1919)

Woodell, Mary Louise (b. 1 Feb 1925 - d. 1 Feb 1925)

Woodell, Mattie S (b. 2 Jan 1915 - d. 12 Dec 2007)

Woodell, Mittie Spencer (b. 1915 - d. 12 Dec 2007)

Woodell, Ollie N (b. 27 May 1916 - d. 7 Apr 2003)

Woodell, Pearlie H (b. 6 Jan 1918 - d. 12 Mar 1997)

Woodell, Rebecca (b. 15 May 1836 - d. 5 Mar 1904)

Woodell, Tammy L (b. 17 Aug 1957 - d. 14 Apr 1977)

Woodell, Vertie Jennins (b. 27 Aug 1899 - d. 1 Mar 1932)

Wrenn, Hallie C (b. 29 Aug 1879 - d. 9 May 1955)

Wrenn, William H (b. 31 Aug 1863 - d. 23 Jun 1948)

Wright, Dewell Talmadge (b. 5 Jun 1886 - d. 24 Aug 1941)

Wright, Elizabeth A (b. 26 Jan 1855 - d. 22 Sep 1901)

Wright, H D (b. 23 Apr 1847 - d. 14 Aug 1918)

Wright, Harold Lloyd (b. 31 Jul 1925 - d. 10 Mar 2003)

Wright, Thelma Cox (b. 3 May 1918 - d. 30 Jun 2002)

Wright, William Arthur (b. 8 Apr 1878 - d. 28 Jun 1909)

Wright, William P (b. 23 Mar 1844 - d. 24 Apr 1898)

York, Alexander J (b. 24 Apr 1847 - d. 11 Apr 1946)

York, Alfred Henry (b. 4 Aug 1869 - d. 20 May 1916)

York, Alice Scott (b. 5 Nov 1876 - d. 20 Jun 1952)

York, Amanda Allred (b. 4 Sep 1871 - d. 21 Dec 1895)

York, Arthur A (b. 22 Aug 1877 - d. 16 Jul 1943)

York, Bobby Darrel (b. 9 Oct 1943 - d. 19 Jan 2009)

York, Callie F (b. 18 Nov 1904 - d. 2 Nov 1989)

York, Clara Mae (b. 8 Apr 1925 - d. 27 Dec 1927)

York, Connor D (b. 12 Aug 1907 - d. 20 Apr 1959)

York, Delphina (b. 9 Jul 1841 - d. 3 Aug 1908)

York, Donald H (b. 9 Jan 1930 - d. 5 Apr 1997)

York, Eli Carson (b. 25 Dec 1846 - d. 12 Jun 1927)

York, Eliza (b. 24 Jul 1821 - d. 14 Jan 1992)

York, Emily C (b. 14 Aug 1846 - d. 19 Feb 1897)

York, Esther (b. 23 Aug 1895 - d. 31 Dec 1895)

York, Fannie E (b. 8 Dec 1900 - d. 17 Mar 1943)

York, Flora A (b. 28 Aug 1882 - d. 20 Jul 1930)

York, G Winfred (b. 23 Oct 1906 - d. Aug 1942)

York, George H (b. 21 Jan 1872 - d. 27 Feb 1935)

York, Gurney E (b. 6 Aug 1909 - d. 21 Jan 1973)

York, Harvey (b. 21 Apr 1880 - d. 8 Nov 1885)

York, Infant (b. 23 Aug 1895 - d. 23 Aug 1895)

York, Jane (b. 16 Apr 1875 - d. 9 May 1904)

York, John M (b. 13 Oct 1855 - d. 16 Aug 1871)

York, Lala A (b. 22 Sep 1913 - d. 9 Aug 1991)

York, Leander (b. 1812 - d. 1901)

York, Lusille S (b. 16 Oct 1909 - d. 12 Dec 1996)

York, Lynn Hamton (b. 9 Mar 1954 - d. 11 Jul 2000)

York, Marie Louise (b. 1952 - d. 2009)

York, Marion (b. 16 Mar 1858 - d. 5 Jan 1902)

York, Marion Alice. (b. 11 Dec 1927 - d. 22 Jan 1928)

York, Mary Davis (b. 6 Nov 1857 - d. 27 Feb 1946)

York, Mary E Wiley (b. 25 Sep 1847 - d. 17 Mar 1902)

York, Mary Elizabeth Marble (b. 1 Dec 1860 - d. 17 Oct 1931)

York, Mary Ella (b. 2 Aug 1889 - d. 7 Feb 1918)

York, Nancy C (b. 28 Jan 1847 - d. 1 Oct 1909)

York, Raymond (b. 21 Mar 1907 - d. 31 May1959)

York, Roxana E (b. 20 Jul 1872 - d. 14 Aug 1899)

York, Rueben Everett (b. 4 May 1894 - d. 27 Sep 1961)

York, Sherman E (b. 19 Apr 1930 - d. 19 Apr 1930)

York, Solomon (b. 22 Jan 1839 - d. 15 Dec 1910)

York, Welly (b. 22 Mar 1975 - d. 33 Feb 1884)

Young, Mary P (b. 1883 - d. 1870)

Young, Will C (b. 1880 - d. 1953)

Yow, A J (b. 29 Jan 1833 - d. 4 Aug 1904)

Yow, James W (b. 8 May 1856 - d. 5 Feb 1892)

Yow, Mary A (b. 4 Mar 1889 - d. 4 Jun 1990)

Yow, Mary Brown (b. 12 May 1848 - d. 28 Mar 1922)

Yow, Mary S (b. 11 Feb 1829 - d. 7 Dec 1910)

Yow, Nora E (b. 1861 - d. 16 Oct 1876)
Web page updated 13 May 2017
Index of All Cemeteries
Alphabetical Index of All Burials
Previous Page