Index of All Cemeteries
Alphabetical Index of All Burials
Previous Page
Use the following to search across all the cemeteries listed.
Example: "Smith, Roger" (yes, use the quotes)
070 PLEASANT HILL UNITED METHODIST CHURCH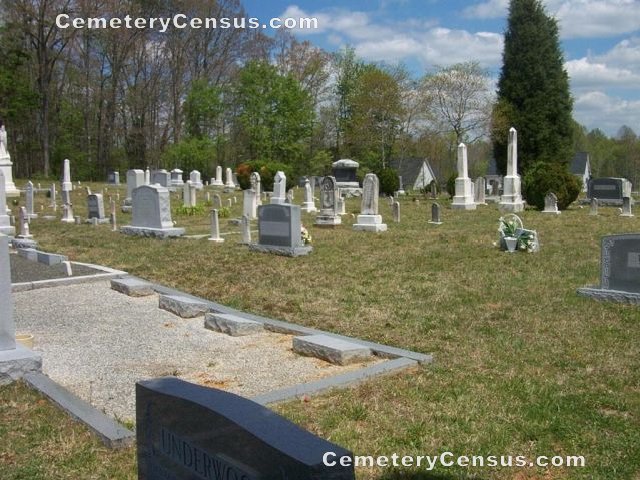 Location - 2624 Fuller Mill Rd (SR-1547) between Post Rd (SR-1552) and Old Mountain Rd (SR-1553).

Coordinates: 35d 48m 13.4s N; 80d 01m 46.2s W Click here for Google maps

Survey provided by Wayne Ham and Laurell Ham, Randleman, NC in December 2009. Photographs by Wayne Ham.

This is a partial listing.


Alexander, Henriettie Jane (b. 2 Jan 1862 - d. 14 Jan 1879)
Alexander, Infant Son (b. 10 Mar 1882 - d. 10 Mar 1882)
Alexander, Susan (b. 3 Feb 1818 - d. 14 Jun 1885)
Alexander, William (b. 15 Jun 1817 - d. 17 Jun 1880)
Andrews, David W (b. Unknown - d. 8 Feb 1892)
Andrews, Delaney Duke Jordan (b. 13 Feb 1797 - d. 3 Feb 1883)
Andrews, Delilah (b. 20 May 1826 - d. 3 Apr 1913)
Andrews, Florence V (b. 24 Sep 1874 - d. 26 Sep 1874)
Andrews, Hezekiah (b. 19 Jan 1793 - d. 25 Dec 1864)
Andrews, John C (b. Unknown - d. 1 Oct 1898)
Andrews, Julia (b. Unknown - d. 12 Feb 1909)
Andrews, Marshall J (b. Unknown - d. 9 May 1891)
Arnold, Birdie Eugene (b. 30 Sep 1869 - d. 2 Nov 1875)
Arnold, Infant Son (b. 20 Sep 1885 - d. 20 Sep 1885)
Arnold, J Thomas (b. 21 Jan 1847 - d. 13 Mar 1932)
Arnold, J W (b. 18 Jan 1863 - d. 14 May 1888)
Arnold, Julia F (b. 24 Jan 1867 - d. 2 Apr 1895)
Arnold, Mary Jane (b. 13 Apr 1845 - d. 11 Dec 1924)
Arnold, Numa Everett (b. Unknown - d. 24 Sep 1850)
Arnold, Penuel (b. 29 Jan 1820 - d. 27 Aug 1889)
Arnold, Priscilla L (b. 19 Mar 1824 - d. 8 Sep 1911)
Arnold, Samuel Rose (b. 16 Nov 1867 - d. 25 Jan 1941)
Arnold, Waitstill W (b. Unknown - d. 18 Apr 1863)
Bevan, Charles F (b. 1908 - d. 1976)
Bevan, Ruth E (b. 1911 - d. 1971)
Briles, David (b. 8 Dec 1809 - d. 29 Apr 1887)
Briles, Dorcas (b. 11 Jan 1820 - d. 18 Feb 1872)
Briles, Millard Filmore (b. 14 Oct 1850 - d. 22 Mar 1929)
Briles, Sarah Ann Lopp (b. 21 Apr 1848 - d. 19 Dec 1915)
Broadhurst, Henry R (b. 1889 - d. 1972)
Brown, Henry (b. 24 Mar 1820 - d. 13 Apr 1895)
Brown, Mary Derinda Martin (b. 17 Sep 1883 - d. 20 Sep 1960)
Brown, Thomas A (b. 25 Feb 1850 - d. 10 Jan 1942)
Bryant, Alice N (b. 18 Jul 1885 - d. 4 Jun 1907)
Bryant, Infant Son (b. 21 May 1907 - d. 14 Jun 1907)
Cashatt, Maggie Arnold Kennedy (b. 1881 - d. 1941)
Conrad, Minnie Hepler (b. 1900 - d. 1972)
Copple, Martha M (b. 12 Sep 1864 - d. 5 Nov 1902)
Crawford, Billie Jo (b. 17 Apr 1972 - d. 18 Jun 1972)
Crews, Harvey R (b. 11 Dec 1890 - d. 25 Sep 1958)
Crews, Lawrence Mose (b. 1 Oct 1911 - d. 24 Aug 1986)
Crews, Maude D (b. 18 Apr 1886 - d. 28 May 1963)
Dennis, George T (b. 1882 - d. 1964)
Dennis, Mary J (b. 1884 - d. 1950)
Dewar, William Edward (b. 1937 - d. 1937)
Dorsett, Elizabeth (b. 29 Dec 1818 - d. 21 Nov 1907)
Dorsett, George W (b. 2 Apr 1813 - d. 13 Jan 1890)
Dorsett, Infant Son (b. 24 Dec 1878 - d. 12 Jan 1879)
Dorsett, Josie Hill (b. Unknown - d. 15 Sep 1898)
Dorsett, Mary L.E.F. (b. 10 Nov 1959 - d. 7 Feb 1863)
Dorsett, Samuel J (b. 15 Sep 1843 - d. 25 Nov 1862)
Dorsett, Thomas H (b. 20 Oct 1849 - d. 25 Jan 1863)
Elder, Charles W (b. 10 May 1865 - d. 19 Jun 1865)
Elder, Infant Daug.. (b. 26 Dec 1898 - d. 30 Dec 1898)
Elder, James C (b. 27 Nov 1859 - d. 12 Jun 1863)
Elder, Martha J (b. 31 Aug 1836 - d. 20 May 1863)
Elder, Martin (b. 20 Apr 1837 - d. 19 Nov 1907)
Elder, Mary (b. 4 Dec 1871 - d. 6 Mar 1900)
Evans, Charles M (b. 30 Aug 1907 - d. 2 Nov 1983)
Evans, Stella T (b. 3 Mar 1914 - d. 11 Mar 1976)
Ferguson, Essie Myers (b. 27 Jun 1909 - d. 15 Jun 1997)
Ferguson, James Elmer (b. 1 Sep 1913 - d. 29 Mar 1975)
Finch, Alfred B (b. 22 Aug 1826 - d. 13 Nov 1895)
Finch, Annie J G (b. 23 Mar 1873 - d. 21 Jun 1874)
Finch, Daisy G (b. 10 Jun 1880 - d. 9 Mar 1901)
Finch, Fannie J C (b. 23 Mar 1873 - d. 21 Mar 1874)
Finch, Fergney G (b. 27 Feb 1879 - d. 28 Dec 1880)
Finch, Frank T (b. 29 Oct 1870 - d. 22 Aug 1925)
Finch, Hezekiah P (b. 1 Apr 1858 - d. 5 Jun 1860)
Finch, Ima (b. 18 Aug 1894 - d. Oct 1983)
Finch, Isham J (b. 9 Nov 1877 - d. 10 Nov 1878)
Finch, Lucy B (b. 7 Jul 1830 - d. 17 Oct 1894)
Finch, Mary E (b. 5 Feb 1876 - d. 15 Nov 1967)
Finch, Pettis H (b. 31 Jul 1884 - d. 15 Aug 1890)
Fuller, Albert Walter (b. 11 Nov 1863 - d. 20 Sep 1934)
Fuller, Anna Lenora (b. Unknown - d. 10 Dec 1884)
Fuller, Blanche H Snider (b. 16 Apr 1896 - d. 7 Sep 1930)
Fuller, Cora Hicks (b. 7 Nov 1903 - d. 12 Mar 1991)
Fuller, Corinna Briles (b. 5 Sep 1870 - d. 11 Sep 1852)
Fuller, Daisy O (b. Unknown - d. 22 Nov 1905)
Fuller, Frank Ruffin (b. 6 Dec 1868 - d. 27 Feb 1925)
Fuller, Hattie Kearns (b. 21 Nov 1871 - d. 1 Aug 1960)
Fuller, Henry B (b. 6 Nov 1906 - d. 19 Aug 1989)
Fuller, Infant (b. 1887 - d. 1887)
Fuller, Infant (b. 2 Feb 1886 - d. 2 Feb 1886)
Fuller, Infant Son (b. Unknown - d. 6 Feb 1876)
Fuller, Isham J (b. 10 Jul 1839 - d. 18 Jan 1921)
Fuller, Lula Hoover (b. 20 Jul 1864 - d. 18 Oct 1893)
Fuller, Maranda Arnold (b. 7 Dec 1843 - d. 2 Aug 1928)
Fuller, Vivian Leonard (b. 18 Jul 1914 - d. 10 Aug 1974)
Fuller, William Franklin (b. 18 Feb 1897 - d. 29 Mar 1972)
Gallimore, Annie Lee (b. 13 Dec 1908 - d. 24 Sep 1982)
Garner, Herman F (b. 1910 - d. 1912)
Garner, LLoyd C (b. 1914 - d. 1917)
Gearren, J W (b. 2 Nov 1858 - d. 23 Aug 1940)
Gearren, Roxanna (b. 28 Jul 1852 - d. 13 Dec 1936)
Gibson, Carlin Daniel (b. 15 Jul 1958 - d. 6 Feb 1975)
Hale, Margaret J Andrews (b. 25 Apr 1829 - d. 13 Nov 1917)
Hale, Zebulon H (b. 18 Apr 1829 - d. 1 Sep 1861)
Hall, Charles L (b. 7 Sep 1923 - d. 25 Feb 1924)
Hall, Charley W (b. 6 Jul 1897 - d. 19 Aug 1898)
Hall, Elizabeth W (b. 22 May 1870 - d. 27 Feb 1946)
Hall, Ida E (b. 24 Oct 1891 - d. 27 Jul 1896)
Hall, J T (b. 11 Jan 1868 - d. 17 Feb 1923)
Hall, John A (b. Unknown - d. 18 Nov 1890)
Hall, John W (b. 29 Jul 1893 - d. 10 Oct 1980)
Hall, Lewis R (b. 6 Apr 1895 - d. 26 Nov 1945)
Hall, Mary (b. Unknown - d. 8 Sep 1902)
Hall, Maude F (b. 15 Sep 1893 - d. 3 Sep 1991)
Hall, Nona E (b. 31 Mar 1900 - d. 31 May 1965)
Hall, Susan E (b. 21 Dec 1918 - d. 3 Mar 1919)
Hall, Thomas F (b. 2 Sep 1922 - d. 2 Sep 1922)
Hammond, Alexander (b. 24 May 1862 - d. 8 Mar 1892)
Hammond, Fannie J Finch (b. 23 Jul 1865 - d. 22 Feb 1893)
Hancock, Andrew Milton (b. 18 May 1873 - d. 19 Jan 1950)
Hancock, Ina Malissa (b. 27 Jul 1908 - d. 9 Sep 2000)
Hancock, Joe Alson (b. 29 Nov 1913 - d. 26 Jan 1972)
Hancock, Mollie J Garren (b. 22 Jul 1883 - d. 17 Dec 1963)
Harris, Bettie Finch (b. 22 Aug 1856 - d. 16 Jun 1881)
Harris, Calvin J (b. 25 Jan 1842 - d. 5 Nov 1859)
Harris, Lenora E (b. 14 Feb 1851 - d. 2 Jul 1875)
Harris, Maggie L (b. 12 Dec 1880 - d. 15 Jul 1881)
Harriss, James Mckendry (b. Unknown - d. 2 Sep 1865)
Hayes, Edna Jordan (b. 1918 - d. 31Jan 2008)
Helper, Alice Jeen (b. 31 Aug 1928 - d. 5 Sep 1932)
Helper, Aline S (b. 1917 - d. 1987)
Helper, Allie V (b. 24 Jun 1887 - d. 24 Nov 1962)
Helper, Ambrose (b. 12 Apr 1857 - d. 4 Mar 1930)
Helper, Archie (b. 28 Feb 1924 - d. 30 Oct 1825)
Helper, Benjamin L (b. 2 Aug 1884 - d. 28 Mar 1965)
Helper, Betty Lou (b. 20 Jan 1930 - d. 20 Jan 1930)
Helper, Carl Vernon (b. 8 Apr 1915 - d. 9 Jun 1983)
Helper, Carnelious Filmore (b. 17 Apr 1962 - d. 11 Feb 1933)
Helper, Cephus (b. 23 Mar 1890 - d. Dec 1991)
Helper, Children (b. 1888 - d. 1910)
Helper, Dora Black (b. 20 Aug 1900 - d. 18 Jan 1959)
Helper, Eldor Watford (b. 2 Apr 1873 - d. 3 Aug 1966)
Helper, George (b. 22 Oct 1827 - d. 13 Oct 1921)
Helper, George Earl (b. 28 Sep 1897 - d. 7 Oct 1976)
Helper, Hannah Briles (b. 1815 - d. 10 Nov 1862)
Helper, Jessie (b. 9 Dec1897 - d. 22 Apr 1983)
Helper, John (b. 15 Aug 1812 - d. 1 Dec 1892)
Helper, John Carl (b. 21 Mar 1899 - d. 1 Jul 1900)
Helper, Mary L (b. 27 Oct 1899 - d. 18 Feb 1994)
Helper, Mary Lou (b. 11 Sep 1860 - d. 4 Feb 1910)
Helper, Mary Lou (b. 1 Apr 1920 - d. 1 Apr 1920)
Helper, Mary Louise (b. 28 Jul 1872 - d. 6 Aug 1950)
Helper, Master Gary (b. Unknown - d. 1989)
Helper, Nannie B (b. 20 Jan 1888 - d. 27 May 1889)
Helper, Nathan Hill (b. 4 Jun 1860 - d. 21 Jun 1865)
Helper, Ollie Ray (b. 19 Dec 1910 - d. 6 May 1982)
Helper, Pearl Cox (b. 19 Nov 1903 - d. 10 Feb 1982)
Helper, Robert (b. 18 Nov 1899 - d. Mar 1965)
Helper, Ruby E (b. 1902 - d. 1972)
Helper, Samuel L (b. Unknown - d. 26 Jan 1868)
Helper, Troy G (b. 5 Apr 1901 - d. 28 Oct 1982)
Helper, Virginia B (b. 1922 - d. 1987)
Helper, W Lee (b. 31 Mar 1871 - d. 25 Jan 1964)
Helper, W Roy (b. 1906 - d. 1972)
Helper, Will H (b. 1898 - d. 1977)
Helper, Winnie (b. 21 Dec 1835 - d. 6 Jan 1923)
Henderson, Annie Lee Finch (b. 25 Apr 1910 - d. 24 Jan 1977)
Hill ,Veola Haywood (b. 9 Apr 1912 - d. 4 Apr 1976)
Hill, Jesse Marvin (b. 4 Aug 1902 - d. 1 Apr 1965)
Hoover, A. S. (Dr.) (b. 25 Jun 1829 - d. 4 Jul 1882)
Hoover, Bettie H (b. 18 Jul 1860 - d. 2 Jan 1897)
Hoover, Clara V (b. 18 Oct 1886 - d. 11 Jul 1887)
Hoover, Latta E (b. 17 Jan 1883 - d. 19 Oct 1963)
Hoover, Martha L (b. 4 Jul 1838 - d. 26 May 1917)
Hoover, Millicent W (b. 15 Jun 1886 - d. 23 Apr 1963)
Hoover, Robert L (b. 13 Feb 1863 - d. 5 Mar 1899)
Hughes, Emma Bryant (b. 22 May 1881 - d. 7 Sep 1947)
Hughes, W Guy (b. 1913 - d. 1985)
Hunt, Charles R (b. 14 Dec 1891 - d. 18 Mar 1955)
Hunt, Frances (b. 4 Dec 1840 - d. 12 Feb 1922)
Hunt, James Cicero (b. 1902 - d. 1978)
Hunt, James G (b. 23 May 1865 - d. 22 Nov 1942)
Hunt, John Calvin (b. 2 Jan 1864 - d. 21 Jan 1864)
Hunt, Nancy Miller (b. 30 May 1867 - d. 4 Jun 1923)
Hunt, Ocia M (b. 6 Jul 1916 - d. 24 Oct 2001)
Hunt, Phillip W (b. 22 Apr 1834 - d. 15 Nov 1919)
Jenkins, Infant Daughter (b. 11 Jan 1954 - d. 11 Jan 1954)
Johnson, Charlie E (b. 1 Nov 1874 - d. 14 Apr 1943)
Johnson, Charlie Eleazer (b. 26 Sep 1909 - d. 3 Oct 1964)
Johnson, Everett Jr (b. 11 May 1931 - d. 22 Jun 2008)
Johnson, Lidia Elizabeth (b. 21 May 1850 - d. 29 Jan 1890)
Johnson, Mary E (b. 9 Apr 1846 - d. 6 Jul 1902)
Johnson, R S (b. 29 Jan 1847 - d. 8 Dec 1917)
Johnson, Robert G (b. Unknown - d. 12 Jun 1904)
Johnson, Vada N (b. 17 Mar 1904 - d. 28 Jun 1904)
Kearns, A R (b. 3 Aug 1849 - d. 5 Dec 1939)
Kearns, Allene Coley (b. 7 Dec 1902 - d. 20 Nov 1965)
Kearns, Austin F (b. 10 Jun 1906 - d. 23 Mar 1984)
Kearns, Carrie F (b. 24 Jul 1881 - d. 19 Jun 1973)
Kearns, Delinda Skeen (b. 13 Aug 1828 - d. 20 Aug 1893)
Kearns, Edwin (b. 1916 - d. 1922)
Kearns, Everett Thomas (b. 14 Sep 1879 - d. 11 Mar 1964)
Kearns, Everett Thomas Jr (b. 17 Jan 1903 - d. 22 Aug 1988)
Kearns, Infant Son (b. Unknown - d. 21 Dec 1873)
Kearns, Julius Curtis (b. 9 Feb 1875 - d. 19 Mar 1892)
Kearns, Julius L (b. 24 Jul 1851 - d. 25 Jun 1862)
Kearns, Mattie L Hoover (b. 13 Oct 1854 - d. 13 Nov 1909)
Kearns, Mattie Lena (b. 13 Oct 1988 - d. 30 Oct 1914)
Kearns, P W (b. 6 Oct 1826 - d. 21 Jul 1892)
Kearns, Ruth P (b. 20 Oct 1907 - d. 25 Jan 1998)
Kennedy, T W (b. 6 Aug 1876 - d. 25 Oct 1918)
Kindley, Elda E (b. 8 Oct 1890 - d. 31 Jan 1966)
Kindley, Emma W (b. 25 Jul 1871 - d. 9 Sep 1888)
Kindley, Franklim (b. 19 Nov 1845 - d. 3 Mar 1912)
Kindley, James Samuel (b. 1871 - d. 1919)
Kindley, Lillian Olive (b. Unknown - d. 23 Jul 1898)
Kindley, Lovis R (b. 14 Jan 1897 - d. 10 Jun 1899)
Kindley, Mary Janetta (b. 27 Jun 1848 - d. 20 Jul 1891)
Kindley, Minnie Andrews (b. 1876 - d. 1972)
Kindley, Robert H (b. 24 Sep 1888 - d. 5 Dec 1976)
Laerence, E S (b. 7 Jun 1817 - d. 27 May 1892)
Lambeth, Elizabeth Ellen (b. 8 Sep 1958 - d. 15 Nov 1969)
Lambeth, Lewis Thomas (b. 29 Jul 1913 - d. 15 Nov 1969)
Lautermilch, Jacob (b. 1726 - d. 6 Jun 1807)
Lautermilch, Mary Rebecca Meyer (b. 1714 - d. 10 Jul 1805)
Lautermilche, John Harrison (b. 10 Jun 1763 - d. 8 Aug 1848)
Lautermilche, Mary Rachel Elliott (b. 25 May 1765 - d. 14 Sep 1808)
Lawrence, Mary F Andrews (b. 22 Feb 1822 - d. 19 Mar 1909)
Leonard, Lacy (b. Unknown - d. 29 Nov 1901)
Loflin, Beningle Helper (b. 4 Mar 1912 - d. 14 Jul 1977)
Loflin, John Lee (b. 4 Mar 1881 - d. 22 Nov 1902)
Loflin, Lunda J (b. 27 Dec 1859 - d. 21 Jun 1944)
Loflin, Robert Melvin (b. 28 Aug 1905 - d. 23 Jun 1987)
Maness, Cornelia Kirkman (b. 7 Mar 1877 - d. 21 Apr 1965)
Maness, Frank (b. 4 Apr 1891 - d. 12 Sep 1980)
Maness, Gaston T (b. 1854 - d. 1935)
Maness, George H (b. 13 Nov 1886 - d. 15 Apr 1888)
Maness, Josephine (b. 1882 - d. 1941)
Maness, Lanson (b. 15 Aug 1889 - d. 11 May 1962)
Maness, Liza B (b. 4 Jan 1897 - d. 30 Sep 1942)
Maness, Lorenzo W (b. 5 May 1876 - d. 4 Apr 1936)
Maness, Margaret A (b. 18 Aug 1858 - d. 14 Dec 1905)
Maness, Martha Rich (b. 14 Nov 1883 - d. 5 Oct 1951)
Maness, Rebecca E (b. 11 May 1860 - d. 19 Mar 1890)
Maness, Robert J (b. 4 Mar 1884 - d. 10 Aug 1907)
Maness, Robert L Jr (b. 18 May 1935 - d. 19 May 1955)
Maness, Sarah Ann (b. 1857 - d. 1942)
Maness, Sarah Lena (b. 8 Oct 1893 - d. 31 Jul 1915)
Maness, Sybil Maxine (b. 19 Mar 1913 - d. 5 Nov 1994)
Martin, Beulah Lucille Helper (b. 5 Oct 1908 - d. 31 Jan 1989)
McCain, Dorcas Jane (b. 10 Jun 1873 - d. 13 Jun 1873)
McCain, Hugh A (b. 14 Jan 1875 - d. 25 Nov 1879)
McCrary, Frances E (b. 25 May 1844 - d. 21 May 1886)
McCrary, Louisa C Skeen (b. 10 Sep 1851 - d. 8 May 1922)
McCrary, Sadie E (b. 26 Mar 1877 - d. 23 Dec 1887)
McCrary, William (b. 24 Mar 1841 - d. 9 Jul 1918)
McCrary, Willie S (b. 20 Apr 1875 - d. 10 Sep 1878)
McKnight, Addie D Finch (b. Unknown - d. 29 Jun 1892)
Miller, A Roella (b. 24 Mar 1862 - d. 2 Aug 1937)
Miller, Carol C (b. 1 Sep 1887 - d. 1 Jun 1888)
Miller, Claudius S (b. 17 Nov 1884 - d. 20 Nov 1885)
Miller, Elizabeth Frances Andrews (b. 28 Mar 1839 - d. 28 Sep 1876)
Miller, Frances L (b. 15 May 1865 - d. 31 May 1959)
Miller, J Harris (b. 16 Apr 1860 - d. 15 Sep 1928)
Miller, Mary E (b. 2 Jun 1891 - d. 28 Sep 1896)
Miller, Numa A (b. 17 Mar 1889 - d. 27 Aug 1911)
Miller, Parthenia Ingram (b. 25 Apr 1835 - d. 9 Sep 1919)
Miller, Samual W (b. 31 May 1865 - d. 15 May 1932)
Miller, William M (b. 28 Oct 1832 - d. 8 Apr 1891)
Mills, Gary Dewayne (b. 19 Sep 1958 - d. 19 Sep 1958)
Moffitt, Addie Yow (b. 13 Nov 1909 - d. 2 Apr 2005)
Myers, Ada Williams (b. 10 Nov 1879 - d. 11 Jan 1969)
Myers, Alnin Scott (b. 6 Dec 1870 - d. 22 Sep 1957)
Myers, Ella Hazel (b. 5 Sep 1913 - d. 24 May 1914)
Myers, Infant Daug. (b. 6 Apr 1943 - d. 6 Apr 1943)
Nance, Callie H (b. 22 Oct 1888 - d. 14 Jan 1992)
Nance, Carl M (b. 20 Jun 1884 - d. 6 Oct 1986)
Nance, Helen Grey (b. 13 Dec 1929 - d. 13 Dec 1929)
Parrish, Alexander (b. 23 Jan 1874 - d. 2 Feb 1875)
Parrish, Charles W H (b. 24 Apr 1872 - d. 3 Nov 1877)
Parrish, Florena A M (b. Unknown - d. 28 Jan 1867)
Parrish, Lenora D (b. Unknown - d. 30 Dec 1868)
Parrish, Mary N (b. 21 Apr 1809 - d. 16 Jul 1872)
Parrish, Roba U (b. Unknown - d. 13 Nov 1877)
Parrish, Sarah A M (b. 19 Oct 1839 - d. 14 Aug 1882)
Parrish, Wilie (b. 10 Sep 1809 - d. 9 Jul 1875)
Phillips, C H (Rev.) (b. 25 Dec 1814 - d. 19 May 1885)
Phillips, Caroline E Skeen (b. 20 May 1833 - d. 3 Sep 1891)
Phillips, Charles W (b. Unknown - d. 28 Jul 1881)
Phillips, Robert E (b. 9 Jul 1896 - d. 26 Jul 1896)
Pierce, Henry B (b. 2 Feb 1859 - d. 1 Jul 1935)
Pierce, Miranda (b. 18 Jul 1852 - d. 17 Mar 1936)
Pierce, Nancy Jane (b. 10 Jan 1859 - d. 25 Sep 1929)
Pope, Alice E (b. Unknown - d. 1 Sep 1891)
Pope, Elvira C (b. Unknown - d. 10 Jan 1864)
Pope, Isaac A (b. 20 Nov 1845 - d. 5 May 1865)
Pope, Manley M (b. Unknown - d. 10 Jan 1864)
Pope, Margaret E (b. 9 Dec 1825 - d. 9 May 1908)
Pope, Mary A (b. 4 Dec 1824 - d. 16 Jul 1862)
Pope, Mary Emma D (b. 20 Sep 1859 - d. 28 Nov 1881)
Pope, Mary S (b. 30 Sep 1847 - d. 21 Nov 1862)
Pope, Thomas (b. 11 Nov 1819 - d. 7 Jan 1908)
Pope, William B (b. 15 Apr 1823 - d. 16 Jun 1883)
Pope, William B Jr (b. Unknown - d. 19 Sep 1869)
Pullum, Amie Lou (b. Unknown - d. 26 Mar 1954)
Richardson, Robert Jackson (b. 1934 - d. 10 Jul 2008)
Royals, Charles C (b. 27 Mar 1881 - d. 2 Nov 1937)
Royals, Charles W Jr (b. 14 Dec 1928 - d. 6 Jun 1953)
Royals, Cynthia V (b. 29 Oct 1861 - d. 9 Nov 1921)
Royals, Ella Walker (b. 28 May 1884 - d. 14 Nov 1973)
Royals, Infant Daug (b. 15 Feb 1880 - d. 15 Feb 1880)
Royals, Jake L (b. 12 Feb 1856 - d. 7 Feb 1936)
Royals, Maggie L (b. 30 Jan 1886 - d. 8 Sep 1886)
Royals, Willie H (b. 27 Mar 1883 - d. 3 Oct 1889)
Satterfield, M Bruce (b. 23 Apr 1922 - d. 23 Mar 1985)
Shore, Day (b. 30 Dec 1853 - d. 13 Aug 1887)
Shore, Eugenia O (b. 13 Jan 1882 - d. 19 Feb 1940)
Shore, Joseph C (b. 6 Dec 1881 - d. 25 Oct 1942)
Shore, Sarah M Johnson (b. 11 Aug 1855 - d. 25 Jan 1940)
Shore, Walter Augustus (b. 31 Dec 1869 - d. 24 Sep 1959)
Shore, William Thomas (b. 4 Jan 1916 - d. 21 Jun 2000)
Shugart, John W (b. 29 Jun 1847 - d. 1 Apr 1879)
Skeen, Allen (b. 8 Jan 1810 - d. 24 Feb 1890)
Skeen, Allen D (b. 29 Jan 1874 - d. 4 Nov 1875)
Skeen, Allen L (b. 17 Dec 1892 - d. 21 Apr 1924)
Skeen, Anise A (b. 1883 - d. 1939)
Skeen, Charles G (b. 17 Nov 1905 - d. 21 May 1906)
Skeen, Charles O (b. 1871 - d. 1932)
Skeen, Cicero L (b. 1892 - d. 1967)
Skeen, Cicero L (b. 19 Mar 1850 - d. 19 Feb 1885)
Skeen, Della K (b. 1896 - d. 1861)
Skeen, Elmer L (b. 7 Jul 1831 - d. 28 Apr 1986)
Skeen, Esther H (b. 30 Sep 1924 - d. 5 Jun 1927)
Skeen, Glen Wood (b. 26 Apr 1916 - d. 27 Mar 1953)
Skeen, Hezekiah (b. 26 Nov 1849 - d. 12 Nov 1861)
Skeen, John L (b. 9 Nov 1919 - d. 10 Feb 1923)
Skeen, Julia Ann (b. 25 Nov 1850 - d. 13 Dec 1874)
Skeen, Lena Arnold (b. 3 Sep 1891 - d. 13 Feb 1972)
Skeen, Milton D (b. 15 Apr 1843 - d. 6 Feb 1877)
Skeen, Nancy (b. 23 Mar 1802 - d. 8 Jun 1877)
Skeen, Nancy L (b. 27 Nov 1845 - d. 11 Sep 1864)
Skeen, Olin J (b. Unknown - d. 3 Feb 1936)
Skeen, Ray A (b. 15 Sep 1921 - d. 18 Dec 1928)
Smith, D H (b. 16 Dec 1835 - d. 16 Jan 1914)
Smith, Dalton E (Lieut.) (b. 11 Jul 1895 - d. 1 Oct 1918)
Smith, Everette V (b. 1870 - d. 1939)
Smith, Hattie (b. 2 May 1906 - d. 2 Jul 1907)
Smith, Hattie S (b. Unknown - d. 31 Oct 1904)
Smith, Luther C (b. 28 Nov 1872 - d. 5 Jan 1952)
Smith, Luther Ray (b. 1912 - d. 1971)
Smith, Martha M Ferree (b. 1874 - d. 1965)
Smith, Roy (b. 18 Mar 1901 - d. 2 Jul 1901)
Spencer, Clyde H (b. 30 May 1914 - d. 7 Dec 1915)
Spencer, John Walker (b. 6 Dec 1907 - d. 4 May 1971)
Spencer, Jonathan S (b. 17 Oct 1860 - d. 2 Mar 1928)
Spencer, Mary J (b. Unknown - d. 9 Jan 1884)
Spencer, Nannie (b. 24 Sep 1878 - d. 30 Nov 1969)
Spencer, Paul B (b. 26 Jun 1909 - d. 6 Dec 1968)
Spinks, Helen Jaunita (b. 1920 - d. 10 Sep 2007)
Suits, E R (b. 26 Jul 1852 - d. 8 Dec 1920)
Suits, Sarah Routh (b. 1860 - d. 1935)
Thayer, Bessie Yow (b. 7 Jun 1880 - d. 7 Jan 1973)
Thayer, Nearse Marvin (b. 6 Jul 1880 - d. 12 Sep 1936)
Thomas, Carl L (b. 30 Dec 1900 - d. 23 Jan 1973)
Thomas, David (b. 29 Jul 1855 - d. 24 Dec 1937)
Thomas, Ella Lee (b. 8 Jul 1875 - d. 8 Sep 1952)
Thomas, Ivey G (b. 29 Aug 1875 - d. 1 Apr 1928)
Thomas, Mary H (b. 30 Oct 1919 - d. 30 Oct 1919)
Thomas, Matida J (b. 7 May 1857 - d. 22 May 1926)
Thomas, Patsy Ann (b. 10 Sep 1935 - d. 20 Apr 1937)
Thomas, R Glenn (b. 24 Mar 1906 - d. 20 Apr 1982)
Thomas, Walter Reid (b. 14 Jan 1907 - d. 22 Aug 1969)
Thornberg, Polly (b. 15 Sep 1819 - d. Aug 1884)
Underwood, Asa (b. Unknown - d. 22 Jun 1886)
Underwood, Henry S (b. 24 Sep 1897 - d. 6 Jul 1984)
Underwood, Infant Daughter (b. 20 May 1899 - d. 19 Nov 1899)
Underwood, Joshua L (b. 26 Dec 1853 - d. 7 Sep 1936)
Underwood, Leah (b. Unknown - d. 16 Jul 1898)
Underwood, Mamie R (b. 16 Oct 1899 - d. 13 Apr 1988)
Underwood, Mary Lou Watford (b. 22 Oct 1877 - d. 21 Feb 1949)
Underwood, Priscilla (b. 8 Feb 1809 - d. 8 Feb 1892)
Underwood, Rosa R Myers (b. 4 Feb1872 - d. 23 Jul1964)
Underwood, Sidney G (b. 8 Feb 1830 - d. 28 Dec 1913)
Underwood, Thomas Fred (b. 26 Jan 1902 - d. 17 Sep 1970)
Underwood, Vera Coward (b. 11 Oct 1910 - d. 9 Sep 1963)
Underwood, Waddis H (b. 2 Jan 1865 - d. 29 Mar 1947)
Underwood, William Clifford (b. 19 Dec 1924 - d. 30 Sep 1949)
Varner, George W (b. 1857 - d. 1899)
Varner, Infant Daughter (b. 13 Jul 1879 - d. 13 Jul 1879)
Varner, Infant Daughter (b. 1877 - d. 1877)
Varner, James A (b. 5 Oct 1874 - d. 1 Jul 1899)
Walker, Ada M (b. 29 Mar 1872 - d. 29 Oct 1946)
Walker, Benson (b. 29 Aug 1924 - d. 16 Aug 1940)
Walker, Charles W Jr (b. 14 Dec 1928 - d. 6 Jun 1953)
Walker, Dale (b. 27 Mar 1927 - d. 29 Mar 1927)
Walker, Eliazer W (b. 12 Oct 1834 - d. 12 Mar 1919)
Walker, Eula R (b. 9 Sep 1886 - d. 23 Jul 1960)
Walker, Paul L (b. 1916 - d. 1985)
Walker, Rebecca M (b. 13 Mar 1842 - d. 12 Apr 1881)
Walker, Robert L (b. 1 Aug 1851 - d. 13 Jan 1926)
Walker, Samuel (b. Unknown - d. 25 Oct 1902)
Walker, Sarah L Briles (b. 15 Feb 1856 - d. 14 Jan 1929)
Walker, Willard J (b. 21 Apr 1885 - d. 16 May 1887)
Walker, William R (b. 21 Nov 1888 - d. 7 Mar 1977)
Ward, Addie Miller (b. 4 Oct 1897 - d. 8 Dec 1980)
Ward, Henry Beecher (b. 30 Jul 1895 - d. 14 May 1958)
White, Ethel Underwood (b. 9 Mar 1922 - d. 25 Jul 1986)
White, Michael Wayne (b. Unknown - d. 21 Dec 1958)
White, Roland Chester (b. 3 Sep 1916 - d. 19 Dec 1998)
White, Sidney James (b. Unknown - d. 6 Feb 1941)
Williams, Almo Tero (b. 10 Jun 1885 - d. 26 Nov 1955)
Williams, Betty H (b. 20 Feb 1893 - d. 18 Oct 1970)
Williams, Casanda J (b. 26 Aug 1850 - d. 25 Apr 1940)
Williams, David E (b. 13 Jan 1909 - d. 4 Feb 1919)
Williams, Frances L Hall (b. 1866 - d. 1925)
Williams, George W (b. 3 Dec 1889 - d. 9 May 1959)
Williams, Hezekiah (b. 9 Mar 1886 - d. 6 Jun 1963)
Williams, Ida L (b. 1887 - d. 1888)
Williams, J Edgar (b. 1891 - d. 1902)
Williams, James M (b. 1855 - d. 1902)
Williams, Jeffery (b. Oct 1893 - d. 30 Mar 1894)
Williams, Jennie (b. 28 Jan 1888 - d. 4 Jul 1888)
Williams, Lena M (b. 5 Jun 1920 - d. 21 Feb 1923)
Williams, Lewis Hardy (b. 8 Mar 1881 - d. 15 Dec 1957)
Williams, Lewis W (b. 11 May 1914 - d. 8 Jun 1914)
Williams, Mattie Warner (b. 6 Nov 1872 - d. 12 Jul 1898)
Williams, Minnie (b. 39 Sep 1876 - d. 18 Dec 1878)
Williams, Rebecca (b. 21 Aug 1872 - d. 20 May 1890)
Williams, Samuel C (b. 5 May 1850 - d. 28 May 1929)
Williams, Sarah (b. 1812 - d. 14 Aug 1898)
Williams, Thomas C (b. 1883 - d. 1886)
Wood, Glenn William (b. 1933 - d. 1976)
Wood, William Letcher (b. 1906 - d. 1977)
Woods, Gladys Arlene (b. 21 Apr 1932 - d. 8 Jan 1950)
Wray, Clifford (b. 11 Jul 1887 - d. 22 Apr 1950)
Wray, Frank (b. 21 Oct 1921 - d. 22 Aug 1974)
Wray, Maude Hilliard (b. 22 Oct 1891 - d. 8 Jan 1971)
Wray, Robert Lee (b. 24 Apr 1924 - d. 5 Sep 1943)
Wright, Andrew Clarence (b. 27 Jul 1896 - d. 13 Mar 1974)
Wright, C Luther (b. 8 Apr 1906 - d. 15 Apr 1974)
Wright, Carolyn (b. 1966 - d. 1988)
Wright, Jesse Dolan (b. 12 Jul 1930 - d. 11 Feb 1983)
Wright, Jesse P (b. 7 Jun 1872 - d. 25 Jun 1961)
Wright, Jessie Melvin (b. 1909 - d. 1978)
Wright, John E (b. 11 May 1900 - d. 7 Jan 1978)
Wright, John Jr (b. 3 Jun 1928 - d. 18 Aug 1989)
Wright, Rosa T (b. 12 May 1910 - d. Sep 1985)
Wright, Sarah Hunt (b. 22 Apr 1872 - d. 21 Feb 1952)
Wright, Sylvia Dorsett (b. 23 Sep 1913 - d. 12 Feb 1990)
Wright, W Rachel (b. 12 Jul 1930 - d. 9 Oct 1930)
Younts, Doak H (b. 14 Apr 1927 - d. 29 Apr 1927)
Younts, Henry W (b. 24 May 1881 - d. 23 Feb 1969)
Younts, Infant Daughter (b. 25 Jan 1926 - d. 25 Jan 1926)
Younts, Infant Son (b. 25 Mar 1918 - d. 17 Apr 1918)
Younts, Infant Son (b. 19 May 1911 - d. 19 May 1911)
Younts, Jack Edwin (b. 21 Jan 1922 - d. 9 Feb 1922)
Younts, Mattie Pearl Fuller (b. 10 Jun 1892 - d. 22 Oct 1940)
Web page updated 13 May 2017
Index of All Cemeteries
Alphabetical Index of All Burials
Previous Page