Index of All Cemeteries
Alphabetical Index of All Burials
Previous Page
Use the following to search across all the cemeteries listed.
Example: "Smith, Roger" (yes, use the quotes)
061 PLEASANT GROVE CHRISTIAN CHURCH &nbsp- &nbsp Surname starts with A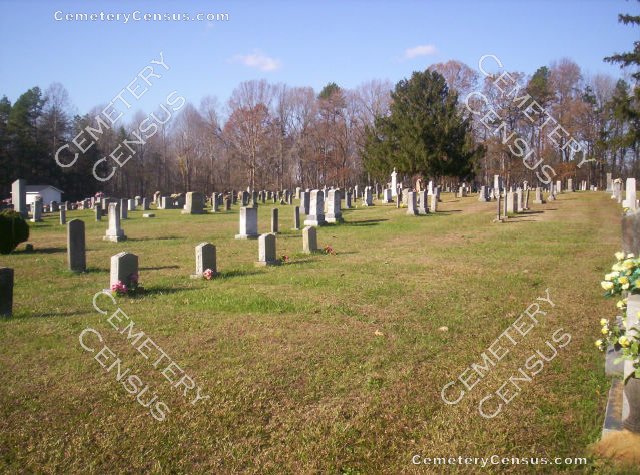 Location - 5946 Pleasant Grove Church Rd (SR-2976) between Sam Leonard Rd (SR-2883) and Carl Brady Rd (SR-2885).

Coordinates: 35d 35m 09.8s N; 79d 34m 40.7s W Click here for Google maps

Survey based on obituary listings provided by Wayne Ham and Laurell Ham, Randleman, NC in November 2009. Updated in December 2014. Photographs by Wayne Ham and Terry Gardner.

View of the church. View of the church sign.


Adkins, Bessie Inez Combs (b. 1 Jul 1916 - d. 16 Jan 1992)
Adkins, Myrtle Bell (b. 1 Oct 1932 - d. 16 Jan 1992)
Adkins, Woodrow Wilson (b. 11 Aug 1913 - d. 26 Nov 1999)
Allred, Clarence Bickett (b. 22 Jan 1917 - d. 8 Apr 1982)
Allred, Ella Brown (b. 13 Jun 1920 - d. 1 Jun 2005)
Allred, Fannie Allen (b. 11 Jul 1879 - d. 10 Jan 1956)
Allred, Grady Franklin (b. 8 Feb 1918 - d. 12 Dec 1984)
Allred, Homer Lee (b. 12 May 1885 - d. 7 Feb 1960)
Allred, Ida Branson (b. 26 May 1906 - d. 19 Oct 1980)
Allred, Infant Son (b. 5 Sep 1921 - d. 5 Oct 1921)
Allred, Mary Jane Moffitt (b. 5 Oct 1860 - d. 15 Feb 1920)
Allred, Wade (b. 13 Jun 1924 - d. 11 Feb 1925)
Applewhite, Donna Jo Branson "Mama Frog" (b. 24 Apr 1961 - d. 1 Feb 2009)
Applewhite, Elizabeth Turner (b. 1 Oct 1936 - d. 16 Jul 2001)
Applewhite, Roy Thomas, Jr. "Frog" (b. 18 Jun 1956 - d. 24 Feb 2009)
Applewhite, Roy Thomas, Sr (b. 13 Dec 1929 - d. 2 May 1991)
Arthur, Edna Brady (b. 13 May 1913 - d. 24 Mar 1972)
Web page updated 21 October 2017
Index of All Cemeteries
Alphabetical Index of All Burials
Previous Page