Index of All Cemeteries
Alphabetical Index of All Burials
Previous Page
Use the following to search across all the cemeteries listed.
Example: "Smith, Roger" (yes, use the quotes)
055 SHILOH UNITED METHODIST CHURCH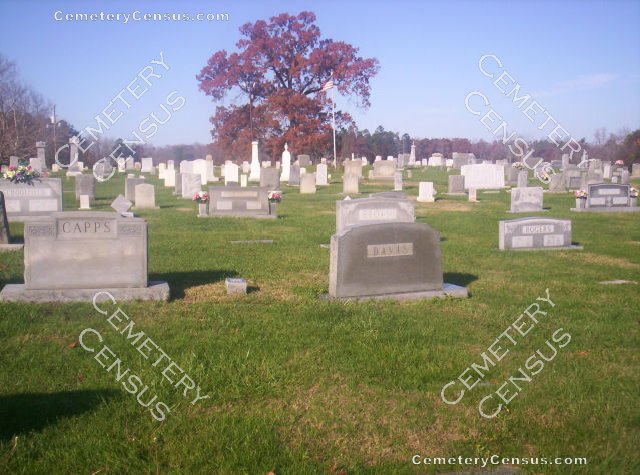 Location - on Shiloh Rd (SR-2407) between Hollow Hill Rd (SR-2406) and Julian Airport Rd (SR-2503).

Coordinates: 35d 53m 29.4s N; 79d 39m 34.2s W Click here for Google maps

Survey by Wayne and Laurell Ham in November 2009. Photographs by Wayne Ham.

View of the church. View of the church sign.


Ale, Debra Dixon (b. 1954 - d. 30 Apr 2012)
Allred, Amanda Ellen Hinshaw (b. 17 Jul 1886 - d. 15 Nov 1947)
Allred, Charlie Cecil (b. 12 Sep 1890 - d. 12 Oct 1985)
Allred, Dora Katherine Ingold (b. 26 Dec 1866 - d. 22 Aug 1963)
Allred, Herbert (b. 16 Jan 1929 - d. 16 Jan 1929)
Allred, Ida Ellen (b. 6 Jan 1891 - d. 5 Sep 1975)
Allred, Jesse, Jr (b. 18 Nov 1823 - d. 29 Jul 1899)
Allred, Jesse, Sr (b. 8 Feb 1783 - d. 11 Nov 1844)
Allred, Jonathan G. (b. 23 Jul 1852 - d. 30 Sep 1880)
Allred, Mary Lunda Frazier (b. 8 Sep 1849 - d. 27 Feb 1934)
Allred, Melville Harvey (b. 3 Jan 1856 - d. 4 Jan 1941)
Allred, Nancy T. (b. 28 Oct 1850 - d. 25 Jan 1916)
Allred, Naomi "Amy" Stout (b. 27 May 1819 - d. 14 Aug 1884)
Allred, Nora (b. 20 Mar 1884 - d. 30 Nov 1895)
Allred, Rachel Marley (b. 23 Feb 1836 - d. 10 Jan 1877)
Allred, Sarah Jane Stout (b. 9 Jun 1862 - d. 17 Jul 1895)
Allred, Velna Ledbetter (b. 5 Jul 1860 - d. 16 Sep 1893)
Allred, William Henderson (b. 22 Dec 1853 - d. 10 Feb 1930)
Alverson, Sarah C. Breedlove Humble (b. 3 Aug 1872 - d. 3 Dec 1959)
Anthony, Fannie Mabell Allred (b. 5 Apr 1889 - d. 25 Aug 1915)
Bain, William F. (b. Unknown - d. Unknown)
Boroughs, Margaret Pickett (b. 5 Aug 1907 - d. 24 May 2002)
Bowman, Ada (b. 1908 - d. 1941)
Bowman, George Washington (b. 12 Dec 1799 - d. 11 Feb 1871)
Bowman, George Washington (b. 10 Jul 1874 - d. 24 May 1935)
Bowman, Henry (b. 1775 - d. 1845)

Bowman, Infant Daughter (b. 1954 - d. 1954)

Bowman, Jessie DeVeney (b. 28 Mar 1888 - d. 8 Jan 1960)

Bowman, Robert Thomas (b. 3 Apr 1931 - d. 30 Dec 1952)

Bowman, Sarah Thankful Caulk (b. 1807 - d. 1890)

Bowman, Vernon R (b. 16 May 1883 - d. 30 Jul 1965)

Boyer, Eric (b. Unknown - d. 29 Dec 2000)

Boyer, Mark (b. Unknown - d. 29 Dec 2000)

Boyles, Curtis Woodrow (b. 24 Oct 1914 - d. 11 Sep 2002)
Husband of Farie Mae Wicker Boyles

Boyles, Farie Mae Wicker (b. 10 Apr 1916 - d. 14 Mar 2007)
Wife of Curtis Woodrow Boyles

Boyles, Winnifred Mitchum (b. 17 Apr 1935 - d. 20 Oct 1973)

Bray, Lexie Clarence, Sr (b. 28 Dec 1884 - d. 10 Jan 1951)

Bray, Sallie Freeman (b. 7 Mar 1897 - d. 23 Apr 1971)

Breedlove, Alta Neely (b. 11 Jul 1877 - d. Unknown)

Breedlove, Clinton V. (b. 11 Oct 1877 - d. 29 Dec 1933)
2nd Husband of Cornelia Roxanna Breedlove

Breedlove, Joseph Madison, Jr (b. 20 May 1873 - d. 23 Oct 1948)

Breedlove, Joseph Madison, Sr (b. 20 Jan 1840 - d. 24 Nov 1915)

Breedlove, Joseph William (b. 23 Jan 1915 - d. 24 Jan 1915)

Breedlove, Mary Jane McMasters (b. 11 Apr 1837 - d. 14 Jan 1915)

Breedlove, Ruhama Kathleen Lackey (b. 4 Jan 1882 - d. 14 Aug 1950)

Brown, Adam (b. 23 Oct 1805 - d. 21 Jan 1882)

Brown, Alford (b. 12 Aug 1831 - d. 14 Jan 1920)

Brown, Annie (b. Dec 1832 - d. Apr 1913)

Brown, Bertha E. Burrow (b. 1 Feb 1876 - d. 3 Nov 1931)

Brown, Bessie Breedlove (b. 1895 - d. 21 Dec 1938)

Brown, Cinda R. (b. 14 Dec 1862 - d. 29 Jul 1892)

Brown, Connie B. (b. Apr 1888 - d. 1942)

Brown, Doskie (b. 18 Dec 1854 - d. 10 Jan 1937)

Brown, Fannie L. (b. 18 Aug 1869 - d. 21 Oct 1889)

Brown, Frederick (b. Unknown - d. 8 Jun 1875)

Brown, Infant Daughter (b. 1917 - d. 1917)

Brown, James (b. 30 Jan 1908 - d. 28 Sep 1996)

Brown, Jesse Robert (b. 25 Nov 1845 - d. 6 Sep 1889)

Brown, John (b. 6 Jul 1861 - d. 23 Jan 1943)

Brown, John (b. Mar 1794 - d. 2 Feb 1860)

Brown, Julius F. (b. 16 Dec 1872 - d. 30 Oct 1949)

Brown, Julius Laster (b. 3 Jul 1912 - d. 20 May 1989)

Brown, Lester James, Sr (b. 22 May 1931 - d. 27 Feb 2000)

Brown, Lucinda Deviney (b. 27 Mar 1816 - d. 6 Dec 1854)

Brown, Lucy Lenora Kime (b. 18 Jul 1865 - d. 13 Jan 1942)

Brown, Mack A. "Happy" (b. 14 Aug 1920 - d. 10 Mar 2013)

Brown, Mada M. (b. 17 Jul 1914 - d. 14 Feb 1934)

Brown, Madge M. Murray (b. 22 Jun 1908 - d. 20 Dec 1988)

Brown, Madison (b. 4 Apr 1817 - d. 18 May 1862)

Brown, Madison (b. 20 May 1863 - d. 14 Dec 1925)

Brown, Margaret Steele (b. 31 May 1836 - d. 20 May 1880)

Brown, Margrette C. Fields (b. 1882 - d. 1 Apr 1935)

Brown, Marie (b. 19 May 1927 - d. 11 May 1929)

Brown, Mary Bowman (b. 15 Aug 1867 - d. 25 Sep 1933)

Brown, Mary E. Walker (b. 3 Jul 1924 - d. 23 Nov 2010)

Brown, Mary Rose (b. 10 Oct 1806 - d. 18 Feb 1882)

Brown, Murphy (b. 4 May 1910 - d. 12 Jan 2002)

Brown, Patsy Laura H. (b. 10 Feb 1921 - d. 20 Jul 1987)

Brown, Pauline Kivett (b. 11 Feb 1917 - d. 21 Apr 1999)

Brown, Peter (b. 10 May 1805 - d. Feb 1850)

Brown, Peter (b. 15 Apr 1847 - d. 23 Jan 1929)

Brown, Rosanah Coble (b. 4 Dec 1854 - d. 25 May 1926)

Brown, Sarah Coble (b. 1807 - d. 17 Jul 1889)

Brown, Walter G. (b. 6 Nov 1888 - d. 5 Dec 1913)

Brown, William Grady (b. 19 Dec 1892 - d. 15 Aug 1970)

Bullington, Ann Murphy (b. 21 Aug 1925 - d. 13 Mar 2001)

Burgess, Claudia Elizabeth Coble (b. 1 Apr 1869 - d. 4 Jan 1949)

Burgess, Hillary Filmore (b. 3 Mar 1876 - d. 18 Nov 1937)

Burgess, Ruth (b. 26 Oct 1915 - d. 20 May 1916)

Burrow, Ada B. (b. 31 Mar 1878 - d. 17 Dec 1945)

Burrow, Addison Marion (b. 2 Aug 1869 - d. 27 Nov 1958)

Burrow, Annie Wood (b. 6 May 1888 - d. 31 Aug 1972)

Burrow, Barney (b. 11 Jun 1840 - d. 11 Apr 1926)

Burrow, Barney Claudius "Claude" (b. 13 Apr 1881 - d. 16 Jul 1967)

Burrow, Berdie Dixon (b. 4 Jan 1907 - d. 22 May 1983)

Burrow, Edward (b. 13 Oct 1920 - d. 13 Nov 1920)

Burrow, Ellen Grazilla Hinshaw (b. 22 Dec 1879 - d. 24 Sep 1962)

Burrow, George Otis (b. 7 Nov 1902 - d. 5 Sep 1953)

Burrow, Harold R. (b. 2 Mar 1938 - d. 16 Jan 2011)

Burrow, Infant (b. 23 Apr 1897 - d. 23 Jun 1897)

Burrow, Iris H. (b. 6 Apr 1928 - d. 27 Sep 2010)

Burrow, Joseph Dwight (b. 15 Nov 1917 - d. 19 Jul 1989)

Burrow, Lonnie Edgar (b. 9 Jul 1878 - d. 28 Nov 1946)

Burrow, Margaret V. Brower (b. 1868 - d. 1934)

Burrow, Sarah Ann Gardner (b. 10 Jan 1845 - d. 6 Feb 1932)

Burrow, Swannie Margaret (b. 18 Nov 1911 - d. 12 Feb 1923)

Burrow, Thelma (b. 14 Jul 1902 - d. 20 Oct 1903)

Burrow, Walter Virgil (b. 22 Sep 1900 - d. 14 Nov 1902)

Burrow, Weldon Hoyt (b. 19 Aug 1934 - d. 7 Nov 1934)

Burrow, William Wesley (b. 12 Oct 1907 - d. 21 Apr 1911)

Capps, Albert (b. Unknown - d. Unknown)

Capps, Careno Venson (b. 8 Oct 1904 - d. 13 Feb 1914)

Capps, Gertrude Jane (b. 1 Apr 1902 - d. 1 Apr 1914)

Capps, Henry Vance (b. 25 Oct 1864 - d. 1 Dec 1938)

Capps, Kenneth (b. 11 Feb 1931 - d. 11 Feb 1931)

Capps, Mary (b. Unknown - d. Unknown)

Capps, Mary Delphina Henderson "Mamie" (b. 11 Jan 1877 - d. 2 Aug 1965)

Capps, William F. (b. 1 Jul 1927 - d. 1 Jul 1927)

Carson, Mary (b. 31 Oct 1744 - d. 17 Oct 1831)

Causey, (b. Unknown - d. 1831)

Causey, Alford C. (b. 1824 - d. 1911)

Causey, Nancy C. Julian (b. 23 Mar 1838 - d. 8 Dec 1860)

Chilton, Grace Garrett (b. 16 Mar 1904 - d. 29 Mar 1988)

Chilton, Robert Lindo (b. 7 Jun 1904 - d. 16 Jan 1977)

Clapp, Eda Nevada H. (b. 28 Jan 1900 - d. 6 Sep 1984)

Clapp, Franchis (b. 30 Jan 1922 - d. 30 Jan 1922)

Clapp, Henry Luther (b. 17 Jul 1876 - d. 21 Nov 1951)

Clapp, Infant Daughter (b. 23 Nov 1917 - d. 23 Nov 1917)

Clapp, John Logan (b. 27 Jan 1860 - d. 10 Jun 1910)

Clapp, Nancy Rilla "Rillar" (b. 29 Jul 1893 - d. 29 Jan 1969)

Clapp, Nellie Gray Staley (b. 11 Dec 1890 - d. 24 Jul 1922)

Clapp, Otis Raymond (b. 24 Jan 1913 - d. 6 Mar 1962)

Clapp, William Franklin (b. 21 Sep 1874 - d. 5 Dec 1964)

Coble, Arrington Grey (b. 15 Apr 1842 - d. 14 Nov 1925)

Coble, Callie Jones (b. 19 Sep 1888 - d. 21 Oct 1963)

Coble, Charles Monroe (b. 9 Nov 1872 - d. 27 Jul 1928)

Coble, Charlotte Monnett (b. 24 Aug 1852 - d. 6 Oct 1910)

Coble, Christian Alan (b. 10 May 2012 - d. 26 Sep 2012)

Coble, Donna L (b. 21 Apr 1883 - d. 2 Mar 1975)

Coble, Elizabeth Jane Gardner (b. 11 May 1847 - d. 6 Apr 1932)

Coble, Emsley (b. 27 Sep 1851 - d. 1908)

Coble, John A. (b. 19 Apr 1879 - d. 27 Aug 1940)

Coble, John Osbin (b. 15 Dec 1896 - d. 21 Feb 1929)

Coble, John Thomas (b. 18 Mar 1867 - d. 22 Jul 1946)

Coble, Johnny C (b. 12 Jan 1883 - d. 6 Feb 1883)

Coble, Martha Louellen (b. 1864 - d. 1876)

Coble, Mary Washington Freeman (b. 9 May 1866 - d. 16 Nov 1937)

Coble, Percy William (b. 17 Jun 1885 - d. 19 Mar 1924)

Coble, Roy Earl, Sr (b. 14 Oct 1915 - d. 15 Jul 2006)

Coble, Roy W (b. 23 Sep 1918 - d. 1 Jun 2006)

Coble, Wilson Reed (b. 17 Dec 1916 - d. 4 Mar 1917)

Collins, Rozettie Belle Hudson (b. 7 Jun 1890 - d. 30 Jul 1969)

Coltrane, Abner (b. 19 Sep 1800 - d. 21 Apr 1869)

Coltrane, Franklin (b. 31 Mar 1831 - d. 24 Jun 1888)

Coltrane, Parthenia Rasuzaline Wall (b. 29 Nov 1837 - d. 27 Jun 1894)

Coltrane, Robert Madison (b. 1833 - d. 1 Jul 1863)

Coltrane, Sarah "Sally" Gardner (b. 26 Jan 1809 - d. 8 Oct 1850)

Cooper, Edgar Gordon (b. 14 Jul 1917 - d. 17 Jun 1918)

Cooper, James Monroe (b. 1 May 1876 - d. 14 Sep 1951)

Cooper, Peggie Emiline Clapp (b. 1875 - d. 28 Oct 1939)

Cox, Daughter (b. Unknown - d. Unknown)

Cox, Emma Alice Ledbetter (b. 29 Jul 1855 - d. 1899)

Cox, Infant Son (b. 22 Jul 1929 - d. 8 Jan 1930)

Cox, Infant Son (b. 30 Oct 1948 - d. 31 Oct 1948)

Cox, Oliver Franklin (b. 6 Apr 1846 - d. 31 Jan 1937)

Crowson, Clarence C (b. 8 Nov 1907 - d. 20 Mar 1908)

Crowson, Donna Louella Garrett (b. 21 Apr 1883 - d. 2 Mar 1975)

Crowson, Doris Fern (b. 24 Apr 1940 - d. 17 Mar 1942)

Crowson, John Albert (b. 19 Apr 1879 - d. 27 Aug 1940)

Curtis, James D. (b. 9 Mar 1879 - d. 9 Oct 1916)

Davis, Rossie H. (b. 12 Dec 1894 - d. 28 Jan 1955)

Deviney, Addison Monroe (b. 3 Jun 1875 - d. 18 May 1962)

Deviney, Annie A. (b. 26 May 1893 - d. 1 Dec 1955)

Deviney, Annie Pearl Thompson (b. 19 Aug 1905 - d. 2 Dec 1971)

Deviney, Christian Kime (b. 30 Sep 1858 - d. 12 Feb 1930)

Deviney, Cynthia Jane Swaim (b. 25 Dec 1851 - d. 23 Feb 1927)

Deviney, D. E. (b. 10 Jan 1862 - d. Apr 1910)

Deviney, Donna Belle Monnett (b. 9 Jan 1882 - d. 28 Jan 1967)

Deviney, Elbert (b. 25 Nov 1813 - d. 10 Dec 1890)

Deviney, Emma R. Monnett (b. 21 Dec 1883 - d. 9 Jul 1970)

Deviney, Ezda (b. 5 Jan 1895 - d. 19 Mar 1964)

Deviney, Hannah Adeline Stout (b. 5 Mar 1855 - d. 25 Mar 1938)

Deviney, Infant (b. 3 Feb 1890 - d. 3 Mar 1890)

Deviney, Infant Son (b. 2 Aug 1874 - d. 2 Aug 1874)

Deviney, Jesse Elwood (b. 3 Oct 1873 - d. 20 Mar 1917)

Deviney, Jesse Ogburn (b. 10 Jun 1876 - d. 24 Jul 1887)

Deviney, Jesse, Jr (b. 29 Feb 1836 - d. 11 May 1906)

Deviney, Jesse, Sr (b. 1778 - d. Jun 1866)

Deviney, John Parrish (b. 2 May 1851 - d. 2 Feb 1927)

Deviney, John Samuel (b. 12 Apr 1884 - d. 12 Sep 1965)

Deviney, Lois Capps (b. 9 Nov 1918 - d. 23 Jan 2012)

Deviney, Lora Belle Jones (b. 30 Oct 1880 - d. 14 Dec 1958)

Deviney, Martha C. Underwood (b. 28 Feb 1848 - d. 28 Nov 1924)

Deviney, Martitia Peggy (b. ??? 12 1851 - d. 12 Sep 1866)

Deviney, Mary Elizabeth Breedlove (b. 9 Oct 1861 - d. 7 May 1926)

Deviney, Nancy Alice Garner (b. 17 Jul 1858 - d. 1 Apr 1934)

Deviney, Nancy Kime (b. 26 May 1825 - d. 27 Dec 1912)

Deviney, Paul Jones (b. 28 Oct 1910 - d. 17 Feb 1912)

Deviney, Roger Layton (b. 24 Jan 1838 - d. 29 Oct 1917)

Deviney, Samuel (b. 27 Dec 1847 - d. 27 May 1934)

Deviney, Sarah M. Amick (b. 30 Oct 1860 - d. 24 Jul 1941)

Deviney, Sophia Jones (b. 1 Jun 1811 - d. 20 Jan 1889)

Deviney, Thomas (b. 18 Jan 1844 - d. 11 Apr 1917)

Deviney, William A. (b. 6 Jul 1876 - d. 7 Feb 1946)

Deviney, William Clark (b. 2 Feb 1868 - d. 8 Aug 1940)

Deviney, William Layton (b. 14 Feb 1860 - d. 2 Oct 1924)

Edwards, Infant Children (b. Unknown - d. Unknown)

Elliott, Carina Morgan (b. 31 Oct 1873 - d. 1 Jul 1942)

Elliott, Sarah Jane (b. 13 Dec 1861 - d. 30 Oct 1923)

Fields, Charles Edward (b. 26 Oct 1980 - d. 9 Sep 1998)

Fogleman, Nancy (b. 1843 - d. 1924)

Freeman, Billy Loyd (b. 18 Dec 1935 - d. 31 May 2010)

Freeman, Della J Coble (b. 13 Mar 1866 - d. 8 Jun 1944)

Freeman, Dice P. (b. 28 Oct 1892 - d. 19 Jan 1964)

Freeman, Henry H. (b. 11 Feb 1931 - d. 9 Apr 1931)

Freeman, Infant Daughter (b. 15 Oct 1913 - d. 15 Oct 1913)

Freeman, James Franklin (b. 7 May 1841 - d. 25 Jun 1930)

Freeman, James Garfield (b. 10 Oct 1926 - d. 18 Aug 1927)

Freeman, John Hannah (b. 8 Apr 1863 - d. 31 Jul 1895)

Freeman, John W. (b. 18 Jun 1921 - d. 25 Dec 1931)

Freeman, Julia Ann Coble (b. 30 May 1870 - d. 20 Apr 1925)

Freeman, Letitia Patricia Kirkman (b. 24 Nov 1823 - d. 23 May 1904)

Freeman, Linnie Olive (b. 9 Apr 1888 - d. 9 Jul 1890)

Freeman, Minnie E. York (b. 28 Apr 1894 - d. 9 Aug 1972)

Freeman, Peter P. (b. 28 Dec 1819 - d. 28 Feb 1904)

Freeman, Peter Valentine (b. 3 Dec 1868 - d. 30 Oct 1946)

Freeman, Sarah Ann Wilson (b. 30 Dec 1839 - d. 22 Jul 1901)

Freeman, William Morris (b. 19 Mar 1903 - d. 20 Jul 1949)

Gardner, Earsley Beulah Hudson (b. 18 Nov 1894 - d. 14 Jul 1996)

Garner, Arthur Eugene (b. 21 Jul 1915 - d. 6 Mar 1937)

Garner, Benjamin Franklin (b. 12 Jan 1870 - d. 7 Mar 1915)

Garner, Infant Son (b. 10 Jul 1925 - d. 10 Jul 1925)

Garner, Koto Davis (b. 11 Dec 1921 - d. 12 Dec 1921)

Garner, Margaret Hinshaw "Maggie" (b. 25 Jun 1875 - d. 18 Feb 1957)

Garner, Mary Catherine (b. 12 Oct 1913 - d. 21 Oct 1963)

Garner, Melville Cecil (b. 25 Dec 1889 - d. 9 Jul 1931)

Garner, Willa C. Staley (b. 5 Apr 1885 - d. 26 Mar 1950)

Garrett, Eli (b. 10 Sep 1861 - d. 19 Nov 1941)

Garrett, Eva Pauline Brown (b. 11 Aug 1906 - d. 6 Feb 1980)

Garrett, Floyd Richard (b. 16 Feb 1901 - d. 4 Sep 1967)

Garrett, Georgie (b. 29 Sep 1893 - d. 13 Oct 1894)

Garrett, Mary Emily Coble (b. 4 Aug 1861 - d. 23 Dec 1945)

Garrett, Tempie (b. Unknown - d. Unknown)

Garrett, Zeb Roy, Sr (b. 21 Feb 1904 - d. 12 Jul 2000)

Glasgow, Cora B. Smith (b. 23 Jul 1877 - d. 8 Feb 1952)

Glasgow, Fred Smith (b. 14 Feb 1914 - d. 29 Aug 1995)

Glasgow, George Henry (b. 11 Jan 1904 - d. 10 Jan 1977)

Glasgow, Infant Son (b. Unknown - d. Unknown)

Glasgow, Lola Arrington (b. 30 Jun 1910 - d. 17 Nov 1938)

Glasgow, Martha Jane Giles (b. 5 May 1816 - d. 29 May 1908)

Glasgow, Ola Barrett W. (b. 16 Nov 1924 - d. 23 Apr 1992)

Glasgow, Oliver Marshall (b. 17 May 1881 - d. 19 Apr 1940)

Glasgow, William Monroe (b. 13 Jun 1844 - d. 19 Jan 1916)

Goley, Alfred Ernest (b. 18 Mar 1886 - d. 18 Oct 1970)

Goley, Lonnie Edmond (b. 7 May 1888 - d. 27 Jun 1916)

Goley, Mamie Allred (b. 6 Mar 1887 - d. 22 Nov 1977)

Greene, Nellie Cabel Phillips (b. 19 Nov 1897 - d. 17 Sep 1987)

Greer, Infant Son (b. 24 Mar 1917 - d. 24 Mar 1917)

Hayes, Lorraine (b. 9 Jul 1929 - d. 8 Jun 1951)

Hemphill, Asa Conrad (b. 2 Apr 1906 - d. 19 May 1971)

Hemphill, Austin McNairy (b. 24 Feb 1865 - d. 16 Jun 1950)

Hemphill, Betty Sue Pegg (b. 18 Feb 1932 - d. 7 Aug 2008)

Hemphill, Charlie Clinton (b. 15 Jun 1900 - d. 23 Jan 1961)

Hemphill, Elizabeth "Betty" Deviney (b. 14 Jun 1846 - d. 6 Oct 1929)

Hemphill, Giuli Ledbetter (b. 9 Apr 1862 - d. 21 Jun 1942)

Hemphill, Grace Aileen Routh (b. 22 Jul 1898 - d. 18 Sep 1995)

Hemphill, Grady Rieves (b. 13 Jan 1895 - d. 15 Feb 1982)

Hemphill, Infant Daughter (b. 9 Oct 1927 - d. 9 Oct 1927)

Hemphill, Infant Son (b. 22 Feb 1920 - d. 23 Feb 1920)

Hemphill, James Harrison (b. 4 Aug 1907 - d. 18 Jun 1963)

Hemphill, John (b. 1812 - d. 1885)

Hemphill, Mabel Geneva Garner (b. 15 Sep 1908 - d. 6 May 1993)

Hemphill, Marvin (b. 18 Sep 1906 - d. 25 Oct 1906)

Hemphill, Mary Burrow (b. 2 Oct 1873 - d. 29 May 1962)

Hemphill, Mary L. (b. 28 Feb 1898 - d. 24 May 1900)

Hemphill, Mary Lackey (b. 1815 - d. 1908)

Hemphill, Mary Polly Lackey (b. 1815 - d. 1908)

Hemphill, Myrtle Woods (b. 27 Sep 1911 - d. 3 Feb 2003)

Hemphill, Samuel Newton (b. 25 Jul 1875 - d. 14 Dec 1917)

Hemphill, Sellars (b. 6 Apr 1848 - d. 3 Jan 1911)

Hemphill, Walter Kyle (b. 28 Sep 1890 - d. 19 Mar 1928)

Henderson, Annie Lois (b. 1 Aug 1890 - d. 17 May 1899)

Henderson, Artemus Hezekiah (b. 21 Jun 1873 - d. 31 Mar 1951)

Henderson, Charles Mangrum "Charley" (b. 12 Aug 1879 - d. 27 Aug 1901)

Henderson, Elwood H. (b. 29 Aug 1851 - d. 25 May 1931)

Henderson, Esther Alline Burgess (b. 26 Apr 1878 - d. 26 Mar 1923)

Henderson, John Burgess (b. 16 May 1909 - d. 13 Jul 1961)

Henderson, Julius Lounia (b. 3 Nov 1874 - d. 2 Jun 1945)

Henderson, Phoebe Jane Richardson (b. 30 Mar 1852 - d. 16 Oct 1939)

Henderson, Willie Ernest (b. Sep 1884 - d. 30 May 1947)

Hester, Darius Reade (b. 26 Nov 1846 - d. 24 Sep 1916)

Hester, Graner Morgan (b. 31 Oct 1873 - d. 1 Jul 1943)

Hinshaw, Emma Adeline Jordan "Addie" (b. 22 Nov 1875 - d. 3 Aug 1976)

Hinshaw, Infant Sons (b. Unknown - d. Unknown)

Hinshaw, John David (b. 20 Oct 1872 - d. 21 Aug 1943)

Hippert, Bertrand R. (b. 11 Nov 1941 - d. 4 Sep 1993)

Holder, Augusta Ann Wyrick (b. 28 Oct 1866 - d. 31 Jan 1951)

Holder, James W. (b. 16 Apr 1889 - d. 9 May 1952)

Holder, Morris Elvin (b. 29 Dec 1904 - d. 15 May 1939)

Holder, Seymour (b. Aug 1867 - d. 1938)

Hudson, Clifford Hallie (b. 18 Jun 1901 - d. 3 Mar 1985)

Hudson, Ernest V. (b. 21 Jan 1900 - d. 10 Jan 1915)

Hudson, Jean Rue (b. 7 Feb 1906 - d. 25 Nov 1995)

Hudson, Jewel (b. 15 Jun 1906 - d. 30 Sep 1906)

Humble, Dasy (b. 15 May 1880 - d. 27 May 1907)

Humble, Jennie Juanita (b. 11 Mar 1928 - d. 13 Jan 1929)

Humble, Samuel C. (b. 10 Jul 1852 - d. 9 Jul 1911)

Ingold, Dora Alice (b. 22 Jan 1880 - d. 6 Oct 1970)

Ingold, Emily Smith (b. 25 Mar 1852 - d. 3 Jul 1924)

Ingold, Simpson (b. 16 Mar 1848 - d. 19 Feb 1923)

Ingold, William Armfield (b. 8 Sep 1881 - d. 13 Apr 1973)

Isley, Lettisha (b. 9 Mar 1868 - d. 6 Feb 1935)

Isley, Lula (b. 5 Apr 1879 - d. 26 May 1958)

Jackson, Lettie Caroline Rieves Johnson "Callie" (b. 12 Oct 1893 - d. 3 Feb 1980)

Jackson, Mary M. Garner Allred (b. 23 Mar 1855 - d. 7 Sep 1941)

Jackson, Rufus D. (b. 13 Oct 1851 - d. 16 Jul 1913)

Johnson, Charles William (b. 9 Apr 1925 - d. 28 Jun 1989)

Johnson, Cornelia Roxanna Breedlove Wade Breedlove (b. 11 Jul 1876 - d. 8 Feb 1946)

Johnson, Dezza Novella Garrett (b. 2 Apr 1898 - d. 20 Jan 1966)

Johnson, James Ivey (b. 11 Sep 1915 - d. 4 Jun 1916)

Johnson, Milton Rieves (b. 30 Mar 1920 - d. 24 Mar 1941)

Johnson, Riley William (b. 21 Oct 1892 - d. 22 Jul 1981)

Jordan, Harper Lindsey (b. 29 Jul 1883 - d. 7 Dec 1951)

Jordan, John Oliver (b. 26 Jun 1862 - d. 19 Apr 1937)

Jordan, Lucy Jane Freeman (b. Feb 1863 - d. Jun 1904)

Julian, Albert (b. 1797 - d. 1818)

Julian, Eleanor Long (b. 14 Mar 1752 - d. 14 May 1794)

Julian, Hannah Madden (b. 10 Sep 1725 - d. 10 Jun 1823)

Julian, Jesse (b. 22 May 1804 - d. 1884)

Julian, Jesse (b. 5 Feb 1757 - d. 15 Mar 1846)

Julian, John (b. Nov - d. Unknown)

Julian, Lydia (b. 27 Sep 1794 - d. 21 Dec 1832)

Julian, Nancy Fruit (b. 9 Nov 1807 - d. 2 Apr 1838)

Julian, Unknown Female (b. 8 Jun 1837 - d. Unknown)

Kanoy, Emily L. Swaim (b. 10 Sep 1866 - d. 18 Feb 1905)

Kanoy, Infant Daughter (b. 13 Feb 1921 - d. 13 Feb 1921)

Kanoy, Rosa Florence Hemphill (b. 29 Dec 1892 - d. 21 Nov 1965)

Kanoy, William Abbott (b. 21 Jul 1888 - d. Nov 1964)

Kime, Alexander A. (b. 2 Nov 1838 - d. 31 Jul 1862)

Kime, Alson Gray (b. 29 Jun 1835 - d. 21 Jun 1856)

Kime, Alson Monroe (b. 1 Jul 1858 - d. 10 Aug 1897)

Kime, Arrington Gray (b. 27 Jan 1841 - d. 5 Jun 1862)

Kime, Arthur G. (b. 18 Mar 1944 - d. 22 May 1980)

Kime, Arville Layton (b. 10 Mar 1894 - d. 31 Mar 1972)

Kime, Bobby Dail (b. 21 Mar 1946 - d. 21 Mar 1946)

Kime, Charles Edward (b. 8 Apr 1918 - d. 28 Nov 1985)

Kime, Christian "Chris" (b. 14 Feb 1802 - d. 28 May 1889)

Kime, Dwight McArthur (b. 6 Dec 1942 - d. 4 Jan 1943)

Kime, Ernest Edward (b. 11 Sep 1875 - d. 16 Jul 1958)

Kime, Frances Underwood (b. 5 Jan 1842 - d. 12 Feb 1926)

Kime, George Burden (b. 5 Mar 1833 - d. 2 Nov 1907)

Kime, Gracie May Coble (b. 13 Jul 1912 - d. 6 Dec 1992)

Kime, James Henderson (b. 11 Nov 1820 - d. 22 Mar 1898)

Kime, Jessie M. Garrett (b. 12 Feb 1896 - d. 16 Jan 1966)

Kime, John Coe (b. 23 May 1833 - d. 5 Jan 1916)

Kime, Lester Worth, Jr (b. 8 May 1935 - d. 2 Mar 2006)

Kime, Lester Worth, Sr (b. 8 Mar 1905 - d. 2 Jan 1962)

Kime, Lucinda Rose "Lucy" Odum (b. 24 Dec 1800 - d. 20 Jul 1862)

Kime, Lydia Jereta Hanner (b. 26 Mar 1832 - d. 2 Nov 1869)

Kime, Mamie E. Moser (b. 29 Sep 1883 - d. 6 Sep 1948)

Kime, Martha S. Hinshaw (b. 7 Jul 1877 - d. 3 Nov 1959)

Kime, Mary Etta Love (b. 24 Jul 1906 - d. 6 Feb 1967)

Kime, Paul Hayne (b. 6 Feb 1905 - d. 5 Oct 1906)

Kime, Sibyl E. "Sibie" Lowe (b. 22 Nov 1846 - d. 8 May 1910)

Kime, Timothy Dwayne (b. 26 Sep 1970 - d. 19 Feb 1999)

Kime, William Christian (b. 20 Mar 1879 - d. 30 Jun 1963)

Kirkman, Eva Mae Burrow (b. 4 Jul 1915 - d. 6 Oct 1988)

Kirkman, Lacy Anderson (b. 8 Mar 1940 - d. 2 Aug 1998)

Kivett, Mary Thelma Ward (b. 10 Aug 1900 - d. 5 Jul 1975)

Kivett, Robert Wade (b. 9 Jun 1900 - d. 5 Aug 1962)

Kivett, Sharrell Ercy (b. 11 Jun 1902 - d. 11 Dec 1972)

Lackey, Lucy Ann Emily Julian (b. 6 Jul 1830 - d. 25 Aug 1854)

Lane, Isaac (b. 9 Mar 1768 - d. Jan 1840)

Lane, Mary "Polly" Wood (b. 28 Mar 1772 - d. 30 Sep 1837)

Leach, Jennie Ethel Stout (b. 13 Mar 1895 - d. 3 Dec 1971)

Leach, Robert Stout (b. 16 Feb 1932 - d. 19 Jun 1976)

Ledbetter, Arlendo L. (b. 7 Sep 1856 - d. 11 Dec 1893)

Ledbetter, Charles A (b. 6 Feb 1913 - d. 31 May 1968)

Ledbetter, Christian Albert (b. 28 Oct 1864 - d. 18 Jul 1938)

Ledbetter, Edwin (b. 1 Nov 1836 - d. 7 Aug 1863)

Ledbetter, Ellen "Ella" Deviney (b. Dec 1870 - d. 27 Sep 1951)

Ledbetter, Eunice Siler (b. 27 May 1810 - d. 3 May 1875)

Ledbetter, Glenn R, Sr (b. 21 Mar 1897 - d. 6 Nov 1965)

Ledbetter, James (b. 5 Apr 1831 - d. 23 Apr 1906)

Ledbetter, James A. (Rev.) (b. 16 Feb 1868 - d. 9 Mar 1927)

Ledbetter, Lovey (b. 21 Sep 1852 - d. Oct 1854)

Ledbetter, Lovey (b. 21 Sep 1852 - d. Jul 1862)

Ledbetter, Mamie Helen Moore (b. 14 Dec 1914 - d. 19 Jul 1965)

Ledbetter, Margaret Kime (b. 22 Nov 1827 - d. 5 Nov 1927)

Ledbetter, Martha H. Wood (b. 31 May 1834 - d. 7 Mar 1904)

Ledbetter, Martha J Craven (b. Mar 1874 - d. 1953)

Ledbetter, Wesley (b. 13 Oct 1829 - d. 20 Apr 1911)

Ledbetter, William (b. 8 Apr 1806 - d. 24 Mar 1855)

Ledbetter, William A. (b. 2 Nov 1859 - d. 20 Jul 1862)

Loy, Eva P. Clapp (b. 21 Mar 1915 - d. 13 Mar 1989)

Loy, Troy Lee (b. 1 Jul 1911 - d. 23 Jan 1989)

Marley, Nancy Kivett (b. 27 Mar 1807 - d. 22 Mar 1881)

Martindale, Vernell Jack (b. 30 Jan 1925 - d. 8 Apr 1982)

McMasters, John (b. 2 Aug 1789 - d. 4 Sep 1856)

Melvin, Ida V. Freeman (b. 12 Jun 1880 - d. 19 Mar 1906)

Merritt, Pearl W. Garner (b. 12 Oct 1900 - d. 29 May 1943)

Miles, Melanie Danielle (b. 14 Jun 1976 - d. 18 Sep 1989)

Murphy, Ella Quincy Wall (b. 30 Aug 1893 - d. 14 Aug 1965)

Murphy, John Gardner (b. 9 Oct 1892 - d. 23 Oct 1968)

Murphy, June Gail (b. 9 Apr 1936 - d. 4 Nov 1939)

Murphy, Junior G. (b. 27 Jun 1927 - d. 4 Nov 1939)

Murphy, Ruby Frances Routh (b. 20 Dec 1921 - d. Unknown)

Murphy, Thomas Edison, Sr (b. 25 Jun 1919 - d. 7 May 1963)

Murray, Mable Phillips (b. 18 Feb 1899 - d. 21 Mar 1989)

Norrell, Charles Ray (b. 20 Oct 1947 - d. 20 Oct 1947)

Patterson, Bessie Belle (b. 23 Oct 1897 - d. 8 Oct 1987)

Patterson, Bettie Hester (b. 23 Dec 1893 - d. 27 Jul 1925)

Patterson, Margaret (b. 1857 - d. Unknown)

Patterson, Simpson L. (b. 1854 - d. 11 Jun 1920)

Payne, Florence M. (b. 8 May 1889 - d. 2 Dec 1900)

Payne, George Patterson (b. 11 Sep 1856 - d. 26 Nov 1944)

Payne, James Albert (b. 17 Sep 1923 - d. 11 Mar 2007)

Payne, Margaret A. Capps (b. 26 May 1860 - d. 22 Oct 1932)

Payne, Mary Elmina "Mina" Stout (b. 31 Jul 1898 - d. 9 Apr 1955)

Payne, Wade (b. 23 Sep 1891 - d. 3 Jul 1924)

Pegram, Ada Madeline Collins (b. 16 Dec 1926 - d. 25 Aug 1985)

Pegram, Carl Lee (b. 15 Aug 1953 - d. 15 Aug 1953)

Pegram, Clay (b. 28 Oct 1926 - d. 29 Jan 1927)

Pegram, Duncan Waldo (b. 19 Mar 1925 - d. 17 Feb 1988)

Pegram, Edith Rachel (b. 11 Jan 1924 - d. 26 Oct 1924)

Pegram, Emma Elsie Breedlove (b. 14 May 1899 - d. 5 Jul 1950)

Pegram, Emory Lonzo (b. 18 Mar 1894 - d. 12 Apr 1962)

Pegram, Lonzo Madison Dwight (b. 1 Aug 1917 - d. 1 Jul 1918)

Pegram, Martin Wesley (b. 12 Jun 1922 - d. 14 Nov 1946)

Pegram, Ray (b. 28 Oct 1926 - d. 15 Nov 1926)

Phillippie, Alfred A. (b. 21 Feb 1843 - d. 22 Mar 1892)

Phillippie, Martita Brown (b. 21 Feb 1843 - d. 22 Feb 1931)

Pickett, Mattie S. Sumner (b. 28 Jun 1865 - d. 4 Nov 1929)

Pickett, Minnie Garner (b. 25 Mar 1887 - d. 26 Mar 1972)

Pickett, William Patterson (b. 18 Jun 1856 - d. 7 Mar 1947)

Pickett, William Russell (b. 9 Dec 1883 - d. 1 Nov 1962)

Puckett, Alice Deviney (b. 8 Dec 1879 - d. 11 May 1926)

Pugh, Barbara Eva Amick (b. 1758 - d. 1845)

Pugh, Carolina Elinore Coble (b. 27 Dec 1820 - d. 8 Apr 1901)

Pugh, Isom (b. 13 Oct 1821 - d. 18 Jul 1863)

Pugh, Thomas (b. 1758 - d. 1846)

Rayle, Hazel E. Burgess (b. 29 Oct 1899 - d. 20 Oct 1918)

Rieves, James Taylor (Dr.) (b. 15 Oct 1859 - d. 12 Jan 1921)

Rieves, Lettie Caroline Hardin (b. 17 Dec 1868 - d. 19 Oct 1893)

Rieves, Robert Zeb (b. 20 Sep 1891 - d. 24 Oct 1902)

Rogers, Carl Elmer, Jr (b. 11 Sep 1921 - d. 7 Sep 1995)

Rogers, Ethel Mae Leonard (b. 8 Apr 1921 - d. 27 Sep 1998)

Routh, Ada Carlesta Henderson (b. 27 Jun 1880 - d. 11 Nov 1946)

Routh, Hilda Lee (b. 7 Jan 1945 - d. 7 Jan 1945)

Routh, Howard Lindley (b. 26 Nov 1912 - d. Nov 1986)

Routh, John Wesley, Sr (b. 10 Jun 1876 - d. 14 Sep 1960)

Routh, Paul (b. 1911 - d. 1911)

Routh, Sadie Pugh (b. 2 Apr 1912 - d. 23 Aug 2000)

Russell, Mozelle Coble (b. 29 Apr 1906 - d. 16 Jan 1932)

Schoolfield, Henry Palmer, Jr. "Hank" (b. 5 Jul 1928 - d. 10 Jan 2008)

Shaw, Calvin Lewis (b. 1 Apr 1934 - d. 23 Oct 1950)

Shaw, Flossie Arlina Kime (b. 11 May 1905 - d. 31 Aug 2004)

Shaw, James E. (b. 1820 - d. Unknown)

Shaw, Rebecca (b. 19 Nov 1817 - d. Sep 1908)

Siler, Eliza (b. 19 Jun 1813 - d. 19 Dec 1886)

Singleton, Margaret Kanoy (b. 23 Dec 1914 - d. 20 Oct 1939)

Smith, Emma Julia Ramsey (b. 31 Jul 1931 - d. 20 Dec 2003)

Smith, Willard Prather (b. 11 Jun 1922 - d. 25 Nov 1983)

Snider, Annie Novella Johnson (b. 26 Feb 1923 - d. 10 Sep 1998)

Staley, Ada Florence Smith (b. 10 Dec 1881 - d. 6 Aug 1933)

Staley, Albert L. (b. 31 Aug 1889 - d. 13 Dec 1937)

Staley, Anna M. "Annie" Kimrey (b. 30 Jul 1886 - d. 20 Mar 1928)

Staley, Arthur E. (b. 2 Jul 1869 - d. 31 Aug 1930)

Staley, Charlie Armp (b. 30 Sep 1879 - d. 9 Aug 1949)

Staley, Charlie C. (b. 1 Oct 1917 - d. 13 Aug 1918)

Staley, Columbus W. (b. Sep 1867 - d. 1944)

Staley, Cyntha C. Hanner (b. 29 Mar 1848 - d. 9 Aug 1910)

Staley, Denver Ray (b. 18 Jul 1957 - d. 3 Dec 1958)

Staley, Dewey D. (b. 29 Aug 1901 - d. 25 Nov 1917)

Staley, Dolly Jane Coble (b. 27 Nov 1909 - d. 19 Apr 1979)

Staley, Dwight Wellington, Sr (b. 12 Oct 1905 - d. 16 Dec 1993)

Staley, Edna V. (b. 23 Sep 1903 - d. 13 Jan 1974)

Staley, Effie Rebecca (b. 21 May 1913 - d. 24 Jun 1992)

Staley, Eliza Ingold (b. 30 Oct 1830 - d. 1 Feb 1869)

Staley, Infant Son (b. Unknown - d. Unknown)

Staley, Ira Robert (b. 23 Sep 1905 - d. 30 Apr 1963)

Staley, Jereta Kime (b. 12 Apr 1874 - d. 2 May 1945)

Staley, Lois Glades Carter (b. 27 Nov 1911 - d. 8 Feb 1998)

Staley, Mary Jane Ledbetter (b. 18 Jun 1842 - d. 4 Nov 1906)

Staley, Mary Lee (b. 25 Feb 1918 - d. 28 Feb 1918)

Staley, Mollie Brown (b. 23 Jan 1875 - d. 21 Nov 1968)

Staley, Oliver (b. 27 Mar 1834 - d. 19 Oct 1907)

Staley, Otis R. (b. 11 Feb 1906 - d. 5 Jul 1906)

Staley, Rebecca J. Curtis (b. 1 Sep 1853 - d. 25 May 1904)

Staley, Robert W. (b. 6 Dec 1866 - d. 9 May 1916)

Staley, Rosa (b. Unknown - d. Unknown)

Staley, Rozell McClintock (b. 10 Dec 1908 - d. 29 Apr 1938)

Staley, Walter Carl (b. 14 Jul 1893 - d. 28 Feb 1962)

Staley, William (b. 6 Feb 1840 - d. 1 Aug 1885)

Staley, William Page (b. 21 Jan 1909 - d. 1 Jan 1934)

Stevens, Florence Ethel Jackson (b. 28 Apr 1889 - d. 15 Jul 1972)

Stevens, Norman Franklin (b. 11 Apr 1921 - d. 13 Dec 1944)

Stevens, Ralph Garland (b. 17 Mar 1923 - d. 22 Jun 1990)

Stout, Earle (b. 4 Dec 1896 - d. 23 Jan 1897)

Stout, Elwood (b. 1 Mar 1814 - d. 18 Jan 1891)

Stout, Hannah Hinshaw (b. 8 Nov 1826 - d. 18 Dec 1893)

Stout, James Ralond (b. 9 Nov 1900 - d. 26 Jun 1901)

Stout, James Ruffin (b. 23 Feb 1854 - d. 6 Apr 1904)

Stout, Jamie Ruth (b. 18 Sep 1904 - d. 22 Dec 1904)

Stout, Sylvania Patterson (b. 24 Oct 1824 - d. 20 Jun 1861)

Sullivan, James Garfield, Sr (b. 23 Sep 1881 - d. 6 Mar 1963)

Swaim, Jane Hardin (b. 25 Jun 1808 - d. 24 Jun 1892)

Swaim, Lenora Alice Freeman (b. 30 Mar 1861 - d. 26 Sep 1899)

Swaim, Lucy Ellen Brower (b. 21 Feb 1859 - d. 9 Apr 1938)

Swaim, Marmaduke D. (b. 10 Dec 1806 - d. 29 Dec 1889)

Swaim, Marmaduke Kadwalader (b. 25 May 1840 - d. 17 Nov 1917)

Swaim, Martha Ledbetter (b. 27 Dec 1844 - d. 26 Jul 1892)

Swaim, Roddy H. (b. 14 Jun 1857 - d. 2 May 1926)

Teague, John Carter (b. 5 May 1819 - d. 5 Sep 1845)

Underwood, Alexander (b. 27 Mar 1816 - d. 25 Dec 1873)

Underwood, Alvis Monroe (b. 29 Feb 1848 - d. 23 May 1924)

Underwood, Anna Hemphill (b. 10 Jun 1819 - d. 1888)

Underwood, Burtha A. (b. 7 Apr 1897 - d. 18 Jun 1899)

Underwood, Infant Son (b. 1890 - d. 1890)

Underwood, John Calvin (b. 14 Aug 1843 - d. 6 Jan 1914)

Underwood, John L. (b. 27 May 1858 - d. 13 Dec 1861)

Underwood, Lucinda Staley (b. 20 Feb 1843 - d. 18 Jan 1908)

Underwood, Maggie Lee (b. 25 May 1876 - d. 12 Apr 1925)

Underwood, Mary V. (b. 13 Dec 1825 - d. Unknown)

Underwood, Thomas (b. 17 Oct 1810 - d. 1 Sep 1880)

Underwood, William (b. 25 Sep 1869 - d. 21 Aug 1937)

Voncannon, Harvey Bruce (b. 8 May 1922 - d. 12 Nov 2007)

Walker, Barbara Pugh (b. 12 Nov 1799 - d. 13 May 1886)

Walker, Elizabeth McCoy (b. 1755 - d. 5 Sep 1827)

Walker, Hanner (b. Unknown - d. 1858)

Walker, Hugh, Jr (b. 12 Sep 1815 - d. 22 Jun 1894)

Walker, Hugh, Sr (b. Oct 1788 - d. 12 Jun 1829)

Walker, Nancy Thayer (b. 8 Apr 1824 - d. 8 Jan 1859)

Walker, Samuel (b. 1751 - d. 21 Jul 1828)

Whitaker, Asa C. (b. 18 Nov 1873 - d. 29 Dec 1929)

Whitaker, Eva Lenora Siler (b. 31 Dec 1875 - d. 27 Jan 1965)

Whitaker, Giles Luther, Jr (b. 23 Feb 1870 - d. 25 Nov 1948)

Whitaker, Infant Son (b. 6 Jul 1913 - d. 6 Jul 1913)

Whitaker, Laura Jane Hunt (b. 25 Aug 1873 - d. 19 Oct 1940)

Whitaker, Lucy Monroe (b. 1904 - d. 1958)

Whitaker, Paul J. (b. 1910 - d. 1910)

Whitaker, Warren Keith (b. 1 May 1906 - d. 1974)

White, Nancy (b. 6 Jan 1827 - d. 25 Feb 1864)

Wicker, Clatie D. Isley (b. 6 Jan 1901 - d. 23 Oct 1978)

Wicker, Infant Daughter (b. 9 May 1935 - d. 9 May 1935)

Wicker, John Peter (b. 5 Sep 1882 - d. 14 May 1948)

Wicker, Peggy Eleine (b. 6 Sep 1935 - d. 28 Dec 1935)

Wicker, Sallie Carmen Brown (b. 30 Dec 1878 - d. 9 Nov 1930)

Wilcox, Katherine V. (b. 8 Dec 1941 - d. 7 Mar 2001)

Wilson, Beverly Sue (b. 11 May 1927 - d. 2 Jun 1997)

Wilson, Mary (b. Unknown - d. Unknown)

Wilson, Warren Lee (b. 8 Jul 1923 - d. 8 May 2001)

Wood, John (b. Mar - d. Jun)

Wood, Mary Carson (b. 31 Oct 1744 - d. 7 Oct 1831)

Wood, Zebedee (b. 26 Feb 1744 - d. 11 Jul 1824)

York, Ada Foster (b. 13 Mar 1876 - d. 7 Mar 1932)

York, Annie (b. 20 Apr 1877 - d. 18 Jun 1879)

York, Cora Jane Payne (b. 31 Jul 1879 - d. 28 Apr 1938)

York, Earl D., Sr (b. 31 Oct 1919 - d. 27 Jan 1997)

York, Eleanor Aldridge (b. 17 Nov 1769 - d. 26 Feb 1848)

York, Elizabeth Walker (b. 27 Aug 1838 - d. 12 Nov 1912)

York, Herbert C. (b. 4 Sep 1904 - d. 30 Mar 1920)

York, Isaac H. (b. 5 Feb 1757 - d. 15 Mar 1846)

York, Lewis Patterson (b. 19 Dec 1881 - d. 10 Apr 1957)

York, Millard Ernest (b. 24 Feb 1894 - d. 1 Jan 1948)

York, Millard F. (b. 28 Nov 1880 - d. 14 Jan 1882)

York, Nancy Jane "Jannie" McMasters (b. 3 Sep 1860 - d. 9 Dec 1935)

York, Otis J. (b. 21 Apr 1889 - d. 27 Apr 1890)

York, Rufus Marvin (b. 10 Jun 1879 - d. 1 Jul 1925)

York, Thelma Moser (b. 7 Jan 1923 - d. 15 Jun 1999)

York, Tobias (b. 4 Nov 1829 - d. 6 Jun 1888)

York, William Dennis (b. 5 Dec 1875 - d. 2 Oct 1953)

York, William Thomas (b. 28 Oct 1942 - d. 28 Oct 1942)

York, William Thomas "Tom" (b. 5 Jul 1860 - d. 11 Dec 1941)
Web page updated 13 May 2017
Index of All Cemeteries
Alphabetical Index of All Burials
Previous Page