Index of All Cemeteries
Alphabetical Index of All Burials
Previous Page
Use the following to search across all the cemeteries listed.
Example: "Smith, Roger" (yes, use the quotes)
041 GOSPEL CHAPEL BAPTIST CHURCH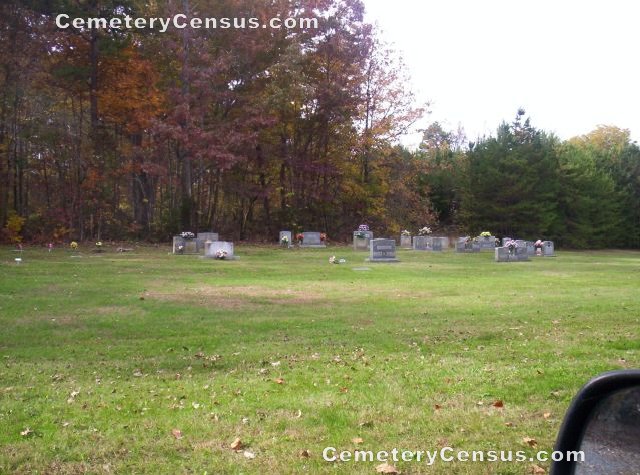 Location - on Gospel Chapel Rd off of Hwy 64/49 East, Ramseur.

Coordinates: 35d 43m 23.5s N; 79d 43m 25.9s W Click here for Google maps

Survey provided by Wayne Ham and Laurell Ham, Randleman, NC in September 2010. Photographs by Wayne Ham.

View of the church sign.

This is a complete listing as of September 2010.


Abernethy, Lala (b. 1919 - d. 2004)
Baker, David (b. 23 Jan 1954 - d. 7 May 1982)
Baldwin, Sarah Maness (b. 1875 - d. 1957)
Bates, Josephine Roberts (b. 29 Aug 1032 - d. 10 Dec 2007)
Bates, Willie Jarvis (b. 1930 - d. 28 Jun 2009)
Brady, Elsie Bennie (b. 14 Jul 1933 - d. 31 May 1990)
Brady, Steve A (b. 29 Jan 1955 - d. 10 Feb 1973)
Cockman, Mary Hobson (b. 7 Oct 1914 - d. 12 Feb 1999)
Cockman, Shirley Chany (b. 12 May 1937 - d. 19 Oct 1989)
Cockman, Vernon Abram Sr (b. 14 Jun 1912 - d. 24 Dec 2002)
Coleman, Ronaly Ryan (b. 13 Sep 1973 - d. 23 Jan 1975)
Cox, Leonard Monroe (b. 14 Jul 1940 - d. 19 Jul 1978)
Dickens, Asa C (b. 15 Jul 1902 - d. 16 Sep 1970)
Dickens, Asa Calloway Jr (b. 1 Mar 1923 - d. 26 May 2004)
Dickens, Cora P (b. 4 Jan 1875 - d. 2 Apr 1966)
Dickens, Martha W (b. 18 May 1896 - d. 16 Oct 1965)
Dickens, Mary Lois Kindley (b. 25 Feb 1929 - d. 12 Aug 2010)
Edwards, Robert B (b. 8 Dec 1896 - d. 16 Nov 1978)
Edwards, Rosa D (b. 22 Jul 1895 - d. 23 Nov 1983)
Edwards, Wilbur S (b. 21 Sep 1918 - d. 12 Apr 2007)
Hancock, Colon C (b. 8 Feb 1906 - d. 28 Mar 1975)
Hancock, Gracr Hogan (b. 4 Aug 1911 - d. 30 Dec 2000)
Hardin, Alice Campbell (b. 17 Aug 1905 - d. 9 Mar 1977)
Haskins, Carol Ann (b. 14 May 1953 - d. 20 Mar 1994)
Johnson, Harry B (b. 13 Jan 1887 - d. 14 Apr 1963)
Johnson, William Henry (b. 5 Feb 1922 - d. 22 Apr 2007)
Kirkland, Mary Louise Malone (b. Unknown - d. 24 Aug 2005)
Kirkman, Glenn, Harold (b. 13 Jul 1951 - d. 29 Jun 1967)
Kirkman, Opal Smith (b. 20 Sep 1917 - d. 4 Apr 2010)
Liesby, Moses Magie (b. 1906 - d. 1955)
Malone Mildred Brown (b. 18 Jan 1919 - d. 13 Aug 1995)
Malone, Emma S (b. 27 Mar 1906 - d. 28 Jul 1983)
Malone, Ethel (b. 1904 - d. 1986)
Malone, Floyd Harvey (b. 17 Jul 1906 - d. 20 May 1993)
Malone, Irene Zelda (b. 5 May 1916 - d. 4 Jun 2000)
Malone, John Elmer (b. 3 Dec 1909 - d. 26 Dec 1991)
Malone, Josh H (b. 1876 - d. 1968)
Malone, Lodoskh Burrow (b. 1879 - d. 1951)
Malone, Nettie (b. 14 Apr 1882 - d. 25 Aug 1976)
Malone, W Clarence (b. 21 Sep 1901 - d. 17 Feb 1999)
McDowell, Charles F (Rev.) (b. 8 Dec 1923 - d. 26 Aug 1999)
McDowell, Lois Davis (b. 15 Nov 1923 - d. 26 Aug 1999)
McNeill, Bradford Ray (b. 27 Jun 1976 - d. 28 Jun 1976)
McNeill, Sarah Louise (b. 17 Mar 1977 - d. 18 Mar 1977)
Moses, Lawrence L (b. 1926 - d. 1960)
Parrish, Joshua Trent (b. 17 Jul 1988 - d. 17 Jul 1988)
Parrish, Wiley Keith (b. 5 Dec 1969 - d. 24 Jul 2010)
Portor, Lelan M (b. 1884 - d. 1972)
Shehan, Nettie Jackson (b. 22 May 1907 - d. 24 Nov 1983)
Stalker, Emma A (b. 22 May 1920 - d. 13 Nov 2009)
Stalker, James L (b. 5 Jun 1914 - d. 1 Nov 1989)
Trogdon, Lina Walters (b. 27 Jan 1912 - d. 24 Nov 1990)
Trogdon, Teddie R (b. 12 Jun 1907 - d. 25 Aug 1997)
Walker, Joseph (b. 17 Dec 1922 - d. 11 Mar 1991)
Walker, Madeline Brower (b. 2 Jun 1920 - d. 1 Jan 2005)
Williamson, Charlie E (b. 1917 - d. 1974)
Williamson, Jammie M (b. 1919 - d. 1994)
Web page updated 13 May 2017
Index of All Cemeteries
Alphabetical Index of All Burials
Previous Page