Index of All Cemeteries
Alphabetical Index of All Burials
Previous Page
Use the following to search across all the cemeteries listed.
Example: "Smith, Roger" (yes, use the quotes)
038 PLEASANT CROSS CHRISTIAN CHURCH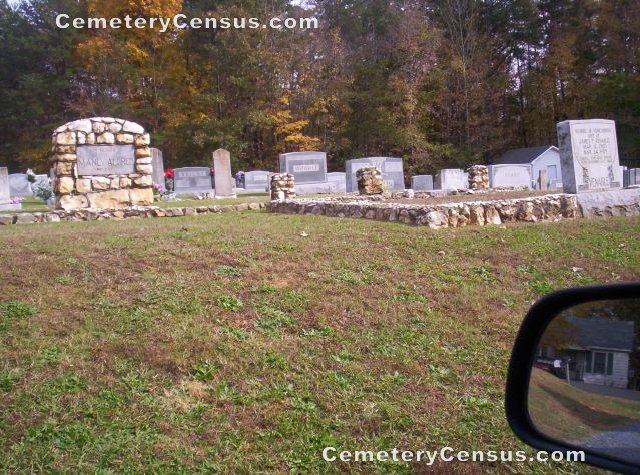 Location - Pleasant Cross Rd at Hwy 64 and Hwy 49 East, Ramseur.

Coordinates: 35d 43m 31.6s N; 79d 43m 36.7s W Click here for Google maps

Survey based on obituary listings provided by Wayne Ham and Laurell Ham, Randleman, NC in November 2009. Photographs by Wayne Ham and Susan Winstead.

This is a complete listing as of January 15, 2010.


Alford, James M (b. 11 Feb 1853 - d. 14 Jun 1937)
Alford, William Carmie (b. 16 Aug 1891 - d. 25 Jun 1893)
Allred, Alice Mae Chriscoe (b. 4 Jul 1892 - d. 26 Mar 1925)
Allred, Alice Marie (b. 21 Feb 1925 - d. 28 Jul 1925)
Allred, Andrew L (b. 9 Dec 1891 - d. 13 Dec 1984)
Allred, Annie Victoria Cox (b. 23 Mar 1888 - d. 17 Sep 1967)
Allred, Bessie (b. 13 Apr 1898 - d. 13 Apr 1898)
Allred, Burgess M (b. 27 Jun 1885 - d. 22 May 1944)
Allred, C C (b. 1 Oct 1881 - d. 18 Apr 1889)
Allred, C Milton (b. 18 Aug 1864 - d. 12 Mat 1943)
Allred, Charley Edgar (b. 22 Jan 1888 - d. 10 Oct 1947)
Allred, Clemmons (b. 22 Dec 1804 - d. 14 Jun 1896)
husband of Silvania Allred

Allred, Clifford (b. 10 Feb 1896 - d. 5 Mar 1896)

Allred, Dewey (b. 15 Feb 1895 - d. 6 Mar 1895)

Allred, George (b. 15 Mar 1890 - d. 27 Mar 1890)

Allred, J (b. 14 Apr 1841 - d. 27 Jun 1921)

Allred, L Frances (b. 6 Mar 1861 - d. 18 Jan 1941)

Allred, Lovina (b. 13 Apr 1891 - d. 30 Apr 1891)

Allred, Lydia A (b. 3 Dec 1861 - d. 18 Mar 1944)

Allred, Margaret Elizabeth (b. 21 Dec 1927 - d. 18 Feb 1928)

Allred, Martha J. (b. 14 Apr 1841 - d. 27 Jun 1921)
daughter of Clemmons and Silvania Allred

Allred, Matty L (b. 23 Sep 1894 - d. 22 Jun 1902)

Allred, Norda Ellen (b. 31 Aug 1891 - d. 22 Dec 1980)

Allred, Silvania (b. 1809 - d. 1897)

Allred, T D (b. 7 Sep 1889 - d. 10 Apr 1896)

Allred, W W (b. 12 Jul 1883 - d. 13 Sep 1889)

Allred, William A (b. 27 Feb 1857 - d. 24 Feb 1925)

Allred, William Charles (b. 23 Apr 1887 - d. 24 Apr 1925)

Atkins, Douglas (b. 15 Aug 1950 - d. 15 Nov 1991)

Atkins, Lollie E (b. 4 May 1920 - d. 19 Sep 1950)

Atkins, Wilson D (b. 28 Nov 1914 - d. Jan 1969)

Auman, Lulie C Boggs (b. 20 Jun 1895 - d. 21 Apr 1964)

Barnes, Pamela Sue (b. 21 Jan 1952 - d. 4 Nov 2003)

Benner, Claude Henry (b. 8 Sep 1922 - d. 22 Mar 1929)

Benner, Connie E (b. 27 Mar 1893 - d. 31 May 1970)

Benner, Nellie J (b. 16 Apr 1894 - d. 18 Jul 1983)

Boggs, Robert Grover (b. 25 Dec 1895 - d. 5 Aug 1941)

Bray, Anne Doss (b. 10 Jul 1930 - d. 16 Oct 2005)

Bray, Christopher Timothy (b. 23 Jun 1965 - d. 23 Jun 1965)

Bray, William Lewis Jr (b. 19 Aug 1919 - d. 6 Jul 1966)

Bunting, Jerry David (b. 14 Mar 1940 - d. 1 Sep 1964)

Burke, Charley R (b. 31 Mar 1885 - d. 9 Apr 1968)

Burke, F M (b. 11 Apr 1847 - d. 22 Apr 1906)

Burke, J E (b. 5 Apr 1874 - d. 22 Oct 1938)

Burke, Mary C (b. 30 Mar 1847 - d. 5 Feb 1925)

Burns, Alson M (b. 1879 - d. 1961)

Burns, Cecil June (b. 1 Jun 1923 - d. 14 Sep 1984)

Burns, Chattie M (b. 1885 - d. 1957)

Burns, Infant (b. 5 Nov 1917 - d. 5 Nov 1917)

Burns, Margie Ann (b. 10 Dec 1850 - d. 11 Apr 1915)

Burns, O R (b. 30 Nov 1851 - d. 7 Nov 1928)

Burns, Ricky Jay (b. 11 May 1956 - d. 1 Jan 2005)

Burrow, Annie P (b. 22 Oct 1879 - d. 4 May 1950)

Burrow, Boliver (b. 19 Sep 1889 - d. 8 Sep 1964)

Burrow, Daniel N (b. 21 Nov 1887 - d. 5 Feb 1971)

Burrow, Daniel N (b. 27 Nov 1848 - d. 17 May 1971)

Burrow, Elizabeth (b. 20 May 1855 - d. 19 Jul 1929)

Burrow, Hulda C (b. 1849 - d. 1940)

Burrow, Infant (b. 26 Aug 1989 - d. 19 Sep 1989)

Burrow, John C (b. 1881 - d. 1948)

Burrow, John H (b. 1856 - d. 1941)

Burrow, Martha R (b. 1882 - d. 1936)

Campbell, Nancy Carol (b. 16 Jun 1940 - d. 21 Feb 2003)

Campbell, Neva C Wright (b. 8 Jul 1917 - d. 4 Feb 1991)

Chaney, Genie (b. 11 Mar 1893 - d. 20 Mar 1967)

Chaney, Nettie E (b. 11 Mar 1893 - d. 8 Sep 1973)

Cheek, Beda Langley (b. 27 Feb 1911 - d. 19 Jan 1997)

Cheek, Brison H (b. 7 Nov 1852 - d. 2 Apr 1925)

Cheek, Clare Jean (b. 19 Dec 1939 - d. 11 Jan 1940)

Cheek, George Dewey (b. 30 Mar 1914 - d. 13 Nov 1986)

Cheek, James A (b. 2 Jan 1880 - d. 15 Sep 1970)

Cheek, Lettie May (b. 13 May 1891 - d. 12 Jan 1938)

Cheek, Maggie Marley (b. 21 Jul 1907 - d. 10 Feb 1999)

Cheek, Nancy C (b. 17 Mar 1862 - d. 20 Jan 1936)

Cheek, Nannie M (b. 5 May 1880 - d. 26 Aug 1970)

Cheek, Nina Lou (b. 18 Apr 1985 - d. 7 Sep 1985)

Cheek, William Thurman (b. 26 Oct 1900 - d. 24 Jan 1975)

Coley, Margaret Helena Wright (b. 5 Mar 1924 - d. 8 May 1998)

Coward, Lucana E (b. 25 Jul 1837 - d. 20 Jun 1912)

Coward, W J (b. 28 Jun 1838 - d. 9 Jul 1918)

Craven, Anna E (b. 27 Jan 1896 - d. 28 Mar 1983)

Craven, Claud (b. 9 Apr 1924 - d. 25 Oct 1925)

Craven, D Graham (b. 27 Jun 1899 - d. 7 Jan 1964)

Craven, Dorothy M (b. 11 Mar 1913 - d. 11 May 1998)

Craven, E Bascon (b. 23 Jul 1878 - d. 26 Oct 1918)

Craven, Emma Burns (b. 2 Jul 1876 - d. 7 Jan 1964)

Craven, Frances Cobb (b. 19 Mar 1923 - d. 28 Jun 2006)

Craven, Ila West (b. 2 Nov 1901 - d. 16 Sep 1982)

Craven, Infant (b. 28 Mar 1928 - d. 28 Mar 1928)

Craven, Irvin O (b. 18 Mar 1902 - d. 25 Nov 1979)

Craven, James Hulon (b. 5 Mar 1928 - d. 13 Jul 1928)

Craven, Laban Delbert (b. 4 Jan 1911 - d. 3 Mar 1983)

Craven, Lennie Sarah Cox (b. 23 Dec 1908 - d. 4 Jan 1929)

Craven, Pauline (b. 18 Dec 1911 - d. 5 Jan 1912)

Craven, S Theodore (b. 4 May 1905 - d. 25 Jan 1976)

Crockett, Rhonda C (b. 22 Nov 1970 - d. 22 Nov 1970)
Twin to Ronnie D. Crockett

Crockett, Ronnie D (b. 22 Nov 1970 - d. 22 Nov 1970)
Twin to Rhonda C. Crockett

Cross, Betty Jean (b. 19 Dec 1936 - d. 25 May 2004)

Cross, Henry C (b. 20 Aug 1933 - d. 18 Feb 1955)

Cross, James Gladden (b. 7 Oct 1907 - d. 16 Jun 1988)

Cross, Larry James (b. 9 Apr 1945 - d. 21 May 2000)

Cross, Minnie Lee (b. 10 Oct 1909 - d. 7 Mar 1981)

Cross, Richard A (b. 22 Feb 1937 - d. 3 May1952)

Cross, Robert E (b. 8 Apr 1929 - d. 13 Apr 1993)

Cross, Terry Jene (b. 11 Oct 1943 - d. 10 Apr 1944)

Davis, Jesse Ruth Wilson (b. 24 Nov 1922 - d. 22 Apr 2004)

Davis, Joe Marvin (b. 27 May 1918 - d. 20 Oct 1994)

Davis, Kermit Duke (b. 13 Oct 1913 - d. 1 Sep 2001)

DeZern, J Edgar (b. 4 Feb 1897 - d. 8 Apr 1969)

DeZern, Pearl K (b. 4 Jun 1897 - d. 8 Dec 1976)

Dixon, Patty Cheek (b. 1936 - d. 31 Oct 2009)

Doss, Iva S (b. 1901 - d. 1957)

Doss, John A (b. 1937 - d. 1973)

Doss, Rural J Jr (b. 1896 - d. 1969)

East, Sue Furr Cross (b. 1946 - d. 13 Jul 2008)

Ellison, Catherine (b. 19 Sep 1859 - d. 22 Mar 1938)

Ellison, Fannie B (b. 2 Nov 1897 - d. 27 Sep 1918)

Ellison, Sarah L (b. 4 Sep 1892 - d. 1 May 1975)

Ellison, Thomas M (b. 3 Nov 1850 - d. 2 Feb 1930)

Evans, Colonel Webster (b. 4 Mar 1926 - d. 9 Feb 1981)

Evans, George Wesley (b. 1861 - d. 1937)

Evans, Lannie Marlin (b. 20 Oct 1949 - d. 20 Oct 1949)

Evans, Lucinda Elizabeth (b. 1869 - d. 1945)

Freeman, Carl F (b. 28 Oct 1898 - d. 14 May 1977)

Freeman, Carl Jr (b. 6 Feb 1924 - d. 9 Nov 1924)

Freeman, Nannie L (b. 12 Oct 1900 - d. 30 Jul 1962)

Freeman, Richard L (b. 6 Feb 1940 - d. 9 Feb 1940)

Glasgow, Annie Burke (b. 14 Apr 1889 - d. 8 Dec 1935)

Grose, Annie S (b. 17 Nov 1878 - d. 1 Jul 1955)

Grose, Daniel W (b. 3 Sep 1866 - d. 2 Jul 1924)

Grose, Glenna M (b. 18 Jul 1903 - d. 27 Mar 1977)

Gullion, Charlie H (b. 13 Jul 1882 - d. 2 Oct 1972)

Hayes, Alice M Burns (b. 2 Nov 1872 - d. 6 Jan 1969)

Hendricks, Etta W (b. 1872 - d. 1963)

Hendricks, J Madison (b. 1869 - d. 1938)

Hill, Aretta Laughlin (b. 12 Jan 1930 - d. 10 Apr 2005)

Hobson, Alfred T (b. 12 Jun 1871 - d. 23 Oct 1937)

Hobson, James T (b. 1858 - d. 1941)

Hobson, Martha J (b. 7 Oct 1851 - d. 28 Jul 1943)

Hobson, Selina L (b. 12 Jan 1878 - d. 8 Oct 1935)

Hobson, Tessie (b. 1898 - d. 1987)

Hobson, Thomas Clyde (b. 2 Oct 1905 - d. 20 Apr 1939)

Hobson, William J (b. 22 Nov 1853 - d. 30 Aug 1936)

Honeycutt, Annie Jordan (b. 2 Sep 1923 - d. 1 Dec 2003)

Horner, Edna Lee Cheek (b. 21 Apr 1907 - d. 16 Nov 1997)

Horner, Luther T (b. 13 Feb 1908 - d. 1 Sep 1964)

Jackson William T (b. 1908 - d. 1979)

Jackson, Evelyn U (b. 1912 - d. 1980)

Jackson, Hattie B (b. 1880 - d. 1957)

Jackson, Stephen D (b. 1869 - d. 1952)

Johnson, Diane Bunting (b. 23 Sep 1948 - d. 29 Jan 2007)

Johnson, Infant (b. 1957 - d. 1957)

Johnson, Joe C (b. 1916 - d. 1961)

Johnson, Johnnie C (b. 21 Apr 1947 - d. 29 Oct 1991)

Keeling, Eva Branson (b. 25 Mar 1923 - d. 19 Sep 1992)

Keeling, Gordan Mclean (b. 18 Oct 1924 - d. 11 Dec 2006)

Keeling, Gwendolyn Hope (b. 10 Oct 1946 - d. 12 Aug 1950)

Keeling, James G (b. 1886 - d. 1960)

Keeling, James Milton (b. 8 Jul 1918 - d. 11 Nov 2005)

Keeling, Margaret (b. 14 Jul 1930 - d. 1 Mar 1991)

Keeling, Tabitha E (b. 1890 - d. 1981)

Keeling, William J (b. 1938 - d. 1938)

Kinney, H Bascome (b. 5 Sep 1888 - d. 3 Jun 1972)

Kinney, Mary P (b. 27 Mar 1893 - d. 2 Jul 1958)

Kinny, Lucille Cox (b. 26 Sep 1913 - d. 11 May 1998)

Kinny, Paul Wesley (b. 5 Oct 1912 - d. 4 Sep 2000)

Kirkman, Jerry Winston (b. 15 Nov 1871 - d. 11 Oct 1937)

Kirkman, Myra J (b. 26 Feb 1869 - d. 14 Jan 1952)

Kirkman, Pearl Young (b. 6 Mar 1906 - d. 6 Apr 1974)

Kirkman, Robert F (b. 3 Jul 1905 - d. 31 Aug 1980)

Kivett, Ruth Cheek (b. 29 Mar 1910 - d. 8 Jan 1998)

Kivett, Thomas J (b. 24 Mar 1911 - d. 26 May 1975)

Laughlin, Alta Mae Strider (b. 1926 - d. 2008)

Laughlin, Carrie (b. 18 Jan 1899 - d. 16 Jul 1899)

Laughlin, Cyrus A (b. 23 Jan 1888 - d. 8 Apr 1964)

Laughlin, David J (b. 5 Dec 1828 - d. 1 Jun 1901)

Laughlin, George A (b. 7 Oct 1917 - d. 25 Jul 1922)

Laughlin, Landreth A (b. 27 May 1917 - d. 26 Sep 1932)

Laughlin, Lillia Arena (b. 3 Jan 1833 - d. 10 May 1898)

Laughlin, Lora Vesta (b. 20 May 1892 - d. 4 Jan 1992)

Laughlin, Mattie Wright (b. 19 Jan 1898 - d. 5 Jul 1989)

Laughlin, Robert Ford (b. 9 Aug 1923 - d. 25 Apr 1997)

Laughlin, S T (b. 1862 - d. 1945)

Laughlin, Sarah R (b. 1861 - d. 1947)

Laughlin, Shellie Griffin (b. 15 Jun 1895 - d. 19 Nov 1976)

Laughlin, William Leslie (b. 14 May 1932 - d. 23 Sep 1993)

Laughlin, Worth E (b. 8 Feb 1924 - d. 10 Jun 1996)

Lawhon, Hattie Shane (b. 25 Sep 1873 - d. 20 Feb 1966)

Lewis, Albert Henry (b. 16 Sep 1910 - d. 27 Oct 2005)

Lewis, Maxie Craven (b. 14 Jun 1915 - d. 3 Nov 1969)

Long, Ardella T (b. 19 Apr 1899 - d. 17 May 1989)

Long, Manuel H (b. 6 May 1900 - d. 16 Jun 1967)

Long, Walter (b. 3 Jun 1907 - d. 9 Mar 1965)

Marley, Clyde Thomas (b. 12 Feb 1899 - d. 18 Mar 1965)

Marley, Jesse Herman (b. 28 Oct 1930 - d. 17 Jan 1988)

Marley, Rhonda N (b. 8 Feb 1899 - d. 18 Mar 1965)

Marley, Ted Williams (b. 27 Nov 1923 - d. 3 Jan 1959)

Matney, Mary Ellen (b. 2 Nov 1931 - d. 4 Oct 2004)

Matney, Roger Lee (b. 1945 - d. 22 Feb 2008)

McPherson, Bertie Stalker (b. 11 Jul 1917 - d. 12 Oct 1997)

McPherson, Eloise Louise (b. 25 Nov 1931 - d. 19 Jan 1932)

Moore, James Henry (b. 4 Feb 1886 - d. 16 Feb 1975)

Moore, Sarah Elizabeth (b. 30 Mar 1896 - d. 24 Jun 1976)

Nance, Mary Virginia Smith (b. 7 Feb 1935 - d. 4 Sep 1974)

ODum, Virgie Long (b. 28 May 1916 - d. 23 Aug 1971)

Pack, Henry (b. 6 May 1900 - d. 11 Nov 1956)

Pack, Jackie Eugene (b. 24 Sep 1940 - d. 6 Apr 2008)

Pack, James Paul (b. 5 May 1928 - d. 17 Nov 1951)

Pack, Lucinda Moore (b. 29 Aug 1909 - d. 24 Sep 1975)

Petty, Hal W (b. 4 May 1900 - d. 26 Sep 1943)

Petty, Mary M (b. 2 May 1903 - d. 7 Mar 1992)

Potts, Annie Marie (b. 17 Dec 1999 - d. 2 Jan 2000)

Presnell, Braxton E (b. 8 Aug 1886 - d. 7 Jan 1940)

Prevost, Jerry Jr (b. 8 Apr 1964 - d. 8 Apr 1964)

Pugh, Alice (b. 23 Oct 1890 - d. 6 Feb 1938)

Pugh, Annie Mary (b. 10 Jan 1913 - d. 6 Feb 2006)

Pugh, Carrie S (b. 11 Aug 1904 - d. 26 Mar 1991)

Pugh, Ethel B (b. 1890 - d. 1972)

Pugh, Infant (b. 22 Jan 1897 - d. 22 Jan 1897)

Pugh, John O (Rev.) (b. 8 Mar 1889 - d. 16 Oct 1958)

Pugh, Joseph H (b. 10 Dec 1901 - d. 9 Mar 1959)

Pugh, Rosie Maness (b. 1907 - d. 1962)

Pugh, Rossie Melton (b. 1876 - d. 1957)

Pugh, Sarah Ann (b. 1868 - d. 16 Mar 1941)

Pugh, W A (b. 28 Apr 1860 - d. 11 May 1942)

Pugh, W Alfred (b. 1891 - d. 1935)

Pugh, William H (b. 13 Nov 1919 - d. 26 May 1954)

Ratliff, Slimp Clifford Sr (b. 4 Feb 1938 - d. 4 Dec 1992)

Redding, Madrid Marley (b. 21 Nov 1920 - d. 31 Jan 2003)

Rich, Judy Karen (b. 30 Jun 1955 - d. 30 Jun 1955)

Rich, Marvin J (b. 6 Sep 1921 - d. 14 May 1942)

Robbins, David Thomas (b. 1 Jun 1937 - d. 22 Mar 2001)

Routh, Cicero H (b. 18 Feb 1880 - d. 3 Jan 1955)

Routh, Lou Cheek (b. 1 Jul 1882 - d. 2 Dec 1963)

Sewell, Infant (b. Unknown - d. 27 Mar 1974)

Shane, Clyde W (b. 24 Jan 1912 - d. 15 Feb 1918)

Shane, George A (b. 14 Mar 1861 - d. 7 Dec 1935)

Shane, Jackie Grose (b. 8 Jun 1874 - d. 8 Dec 1958)

Shane, Jewell Ragsdale (b. 28 Aug 1919 - d. 5 Jul 2001)

Shane, John Henry (b. 25 Mar 1910 - d. 27 Nov 1979)

Shane, Joseph H (b. 28 Sep1875 - d. 2 Mar 1925)

Simeroth, Brenda Mae (b. 1947 - d. 1960)

Simeroth, Irving C (b. 1913 - d. 1991)

Smith, Dora Grubbs (b. 16 Sep 1898 - d. 1 Apr 1982)

Smith, Fred Lee (b. 28 Jun 1899 - d. 22 Feb 1976)

Smith, George Melvin (b. 18 Feb 1940 - d. 27 Mar 1940)

Smith, Jimmy R (b. 30 Sep 1944 - d. 30 Sep 1944)

Smith, Mary Frances Trogdon (b. 27 May 1910 - d. 25 Jul 2001)

Smith, Paul James (b. 20 Jul 1925 - d. 1 May 2000)

Smith, Priscilla Faye (b. 14 Jan 1942 - d. 27 Feb 1942)

Smith, Rev W H (b. 12 Dec 1907 - d. 12 Sep 1961)

Smith, Ruby D (b. 1928 - d. 1963)

Spencer, Christopher Michael (b. 4 Mar 1972 - d. 5 Nov 1972)

Spencer, Darrell Lee (b. 9 Oct 1952 - d. 22 Jan 1953)

Spivey, Brenda Kay (b. 4 May 1964 - d. 7 May 1964)

Stalker, Annie Jane (b. 2 Sep 1923 - d. 1 Dec 1978)

Stalker, Bertie E (b. 1888 - d. 1972)

Stalker, Dorothy Long (b. 10 Jun 1924 - d. 29 Nov 1994)

Stalker, Eston M (b. 13 Sep 1921 - d. 6 Dec 1978)

Stalker, George, Calvin (b. 18 Dec 1918 - d. 20 Nov 1967)

Stalker, James E (b. 1894 - d. 1956)

Stout, Bessie H (b. 16 Jul 1901 - d. 19 Oct 1988)

Stout, Stephen W (b. 8 Aug 1894 - d. 5 Aug 1966)

Stuart, John Warren (b. 25 Aug 1922 - d. 4 Dec 2005)

Sturat, Johnny Craig (b. 1954 - d. 14 Dec 2007)

Sykes, Hal Edward (b. 23 Feb 1914 - d. 13 Oct 2001)

Sykes, Rachel Chaney (b. 18 Sep 1915 - d. 29 Sep 1998)

Sykes, Walter Van (b. 9 Sep 1931 - d. 17 Feb 2005)

Trogdon, Abigail (b. 13 Feb 1819 - d. 19 Jun 1999)

Trogdon, Annie (b. 1 Aug 1873 - d. 21 Mar 1957)

Trogdon, Bertha Pugh (b. 1895 - d. 1943)

Trogdon, Carl R (b. 1895 - d. 1960)

Trogdon, Cicero S (b. 7 May 1859 - d. 19 Jul 1929)

Trogdon, Eula Estella (b. 27 Apr 1897 - d. 24 Oct 1950)

Trogdon, Joel F (b. 21 Oct 1821 - d. 28 Aug 1897)

Trogdon, John B (b. 15 Nov 1868 - d. 11 May 1953)

Trogdon, John E (b. 25 Jul 1914 - d. 13 Jan 1946)

Varner, Roby (b. 1 Jun 1925 - d. 27 Jan 1964)

Venable, Albert Daniel (b. 3 Jul 1933 - d. 3 Jul 1933)

Venable, Alta M Vuncannon (b. 31 Jan 1902 - d. 28 Mar 1935)

Venable, Burrus W (b. 26 Sep 1924 - d. 25 Apr 1931)

Venable, Nannie M Vuncannon (b. 12 Mar 1905 - d. 24 Mar 1925)

Venable, Sherman Columbus (b. 11 Nov 1895 - d. 22 May 1976)

Voncannon, Chrissie E (b. 8 Apr 1886 - d. 17 Jul 1886)

West, Brita Baldwin (b. 9 Dec 1880 - d. 1 Sep 1967)

West, Charley T (b. 26 Nov 1903 - d. 25 Aug 1905)

West, Dora Varner (b. 16 Nov 1895 - d. 7 Feb 1984)

West, Esther Way (b. 21 Oct 1880 - d. 25 Aug 1916)

West, Infant Daug (b. 28 Feb 1918 - d. 28 Feb 1918)

West, Joseph Millard (b. 19 Nov 1879 - d. 22 Jul 1961)

West, Mary L (b. 21 Aug 1856 - d. 2 Nov 1929)

West, William (b. 27 Oct 1844 - d. 4 Dec 1891)

West, William Henry (b. 18 Jun 1881 - d. 15 Oct 1954)

Whitley, Colon L (b. 10 Jan 1924 - d. 13 Aug 1975)

Whitley, Mozelle W (b. 7 Mar 1929 - d. 29 Dec 1991)

Willis, Harm Arthur (b. 23 Jan 1904 - d. 22 Jan 1973)

Willis, Janice Marie (b. 21 Aug 1959 - d. 18 Mar 1960)

Willis, Mary Sue Waters (b. 12 Jul 1904 - d. 22 Sep 1977)

Wilson, Hettie Vernon (b. 1 Jan 1891 - d. 2 Dec 1972)

Wilson, James William (b. 5 Sep 1876 - d. 15 Nov 1950)

Wood, Exie E (b. 1906 - d. 1997)

Wood, Minnie E (b. 21 Nov 1931 - d. 23 Nov 1933)

Wright, A Clayson (b. 17 Jun 1916 - d. 25 Nov 1942)

Wright, Arrene (b. 5 Sep 1918 - d. 21 Nov 1918)

Wright, Bellie (b. 1 Jan 1827 - d. 1 Apr 1901)

Wright, Beulah Craven (b. 22 Apr 1898 - d. 20 May 1976)

Wright, Charles S (b. 13 Nov 1845 - d. 12 Oct 1925)

Wright, Claude Ray (b. 24 Nov 1941 - d. 24 Nov 1941)

Wright, Cristine Marie (b. 8 May 1966 - d. 13 Feb 1974)

Wright, Dewey L (b. 12 May 1919 - d. 26 Aug 1946)

Wright, Dora West (b. 26 Jul 1885 - d. 3 May 1977)

Wright, Edgar Lee (b. 8 May 1886 - d. 13 Jul 1961)

Wright, George H (b. 16 Aug 1853 - d. 23 Apr 1920)

Wright, George Henry (b. 3 Aug 1922 - d. 10 Jan 2008)

Wright, George Winfield (b. 21 Nov 1904 - d. 18 May 1963)

Wright, Huby (b. 28 Apr 1921 - d. 25 Jul 1921)

Wright, Infant (b. 22 Jul 1932 - d. 22 Jul 1932)

Wright, Infant (b. 17 Mar 1932 - d. 17 Mar 1932)

Wright, Infant Daughter (b. 28 May 1953 - d. 28 May 1953)

Wright, Infant Son (b. 23 Aug 1947 - d. 23 Aug 1947)

Wright, Isabell P (b. 30 Nov 1895 - d. 30 Dec 1956)

Wright, Juanita Wilson (b. 9 Jan 1915 - d. 16 May 2003)

Wright, L Vandelia (b. 7 Oct 1872 - d. 16 Jun 1923)

Wright, Margaret (b. 1869 - d. 13 Dec 1919)

Wright, Martha F (b. 14 Oct 1850 - d. 10 Sep 1893)

Wright, Martha Janie (b. 4 Mar 1892 - d. 10 Feb 1966)

Wright, Newpert Lee (b. 3 Aug 1910 - d. 13 Jan 2005)

Wright, Orville Bascome (b. 14 Mar 1919 - d. 16 Jul 1959)

Wright, Rachel Pugh (b. 1924 - d. 1941)

Wright, Ruby Mae Kirkman (b. 8 Aug 1913 - d. 16 Dec 2000)

Wright, Sarah Pugh (b. 22 Apr 1805 - d. 25 mar 1933)

Wright, W Myrphy (b. 7 May 1890 - d. 25 Mar 1958)

Wright, W O (b. 2 Nov 1865 - d. 5 Dec 1938)

Wright, Warren Wade (b. 13 Jun 1921 - d. 9 Dec 2007)

York, Ruth Julius (b. 19 Apr 1943 - d. 19 Apr 1943)
Web page updated 13 May 2017
Index of All Cemeteries
Alphabetical Index of All Burials
Previous Page