Index of All Cemeteries
Alphabetical Index of All Burials
Previous Page
Use the following to search across all the cemeteries listed.
Example: "Smith, Roger" (yes, use the quotes)
028 WORTHVILLE TOWN CEMETERY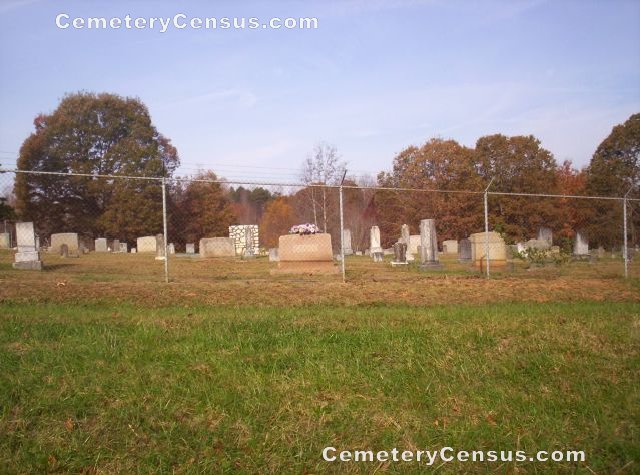 Location - on River Park Extension, off Worthville Rd (SR-2122) south of Randleman.

Coordinates: 35d 48m 11.8s N; 79d 46m 53.1s W Click here for Google maps

Survey based on obituary listings provided by Wayne Ham and Laurell Ham, Randleman, NC in November 2009. Photographs by Wayne Ham.

This is a partial listing.


Kennedy, Lona,Edna Lamb (b. 10 Mar 1906 - d. 1 May 1906)
Mereidth, Elizabeth Williamson (b. 1877 - d. 1930)
Mintz, Donald Reece Jr (b. 3 Jun 1961 - d. 3 Jun 1961)
Prevost, John Walter (b. 26 Sep 1879 - d. 14 Oct 1949)
Prevost, Ruth (b. 16 Nov 1908 - d. 15 Apr 1909)
Prevost, Walter Biskett (b. 2 Mar 1919 - d. 23 Feb 1961)
Tysinger, Carol LVon (b. 16 Jul 1936 - d. 2 Jan 1946)
Tysinger, Edgar William (b. 4 Jul 1910 - d. 2000)
Tysinger, Flate V Staley (b. 29 Sep 1918 - d. 14 Mar 1980)
Williams, Michael Lee (b. 5 Mar 1962 - d. 5 Mar 1962)
Williamson, Ace (b. 3 Aug 1860 - d. 17 Aug 1948)
Williamson, Anita Groce (b. 3 Jul 1886 - d. 22 Aug 1926)
Williamson, Carroll Edward (b. 18 Jun 1927 - d. 6 Nov 1996)
Williamson, Charles C (b. 1891 - d. 1965)
Williamson, James A (b. 3 Oct 1901 - d. 18 Jun 1927)
Williamson, Madison Clay (b. 26 Jul 1848 - d. 4 Mar 1926)
Williamson, Mary Frances Spivey (b. 1 Mar 1860 - d. 14 May 1948)
Williamson, Pearlie McKinley (b. 1894 - d. 1953)
Williamson, Robert L (b. 25 Apr 1928 - d. 10 May 1928)
Williamson, Ruby Allred (b. 16 Sep 1896 - d. 7 Aug 1989)
Williamson, Sarah E (b. 14 May 1869 - d. 24 Aug 1893)
Williamson, Sarah Temple (b. 15 Dec 1848 - d. 15 Jun 1920)
Williamson, Walter Worth (b. 13 Sep 1874 - d. 12 Feb 1893)
Williamson, William Oscar (b. 28 Jun 1883 - d. 3 May 1944)
Yeamans, Stanley Eugene (b. 4 Jan 1933 - d. 17 Jan 2006)
Yow, Martha Jane (b. 4 Jan 1882 - d. 2 Jun 1938)
Web page updated 13 May 2017
Index of All Cemeteries
Alphabetical Index of All Burials
Previous Page