Index of All Cemeteries
Alphabetical Index of All Burials
Previous Page
Use the following to search across all the cemeteries listed.
Example: "Smith, Roger" (yes, use the quotes)
026 OLD UNION UNITED METHODIST CHURCH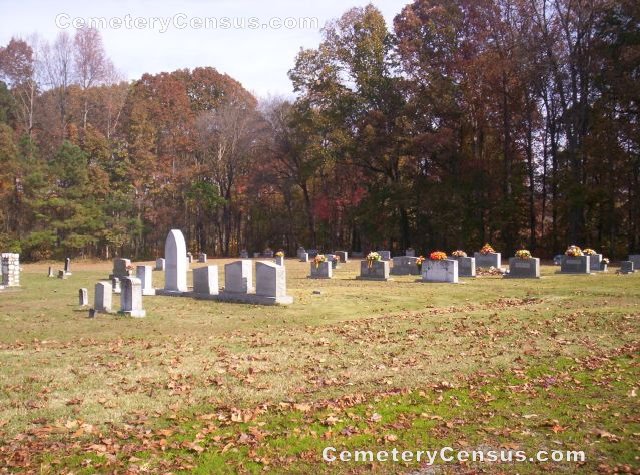 Location - 5077 Walker Mill Rd, Sophia, on Walker Mill Rd (SR-1936) between Branson Davis Rd (SR-1944) and Wall Brothers Rd (SR-1941).

Coordinates: 35d 50m 04.5s N; 79d 51m 25.7s W Click here for Google maps

Survey based on obituary listings provided by Wayne Ham and Laurell Ham, Randleman, NC in November 2009. Photographs by Wayne Ham.

This is a complete listing as of December 8, 2009.


Adams, Bulus C (b. 1893 - d. 1977)
Adams, Charles (b. 1879 - d. 1900)
Adams, Clarence B (b. 1888 - d. 1943)
Adams, Connor (b. 7 Nov 1869 - d. 1885)
Adams, Harvey Wilkerson (b. 25 Sep 1922 - d. 17 Oct 2000)
Adams, Lindsey N (b. 16 Jun 1911 - d. 8 Mar 1986)
Adams, Mary (b. 1852 - d. 1895)
Adams, Mary Alice (b. 17 Apr 1914 - d. 11 Jan 1972)
Adams, Mary J (b. 19 Dec 1821 - d. 10 Sep 1897)
Adams, Thomas C (b. 1885 - d. 1958)
Adams, W L (b. 1848 - d. 1938)
Aldridge, Bessie Bell (b. 10 Npv 1875 - d. 25 May 1877)
Aldridge, Ernest A (b. 5 Jun 1870 - d. 1 Sep 1935)
Aldridge, Louise Frazier (b. 13 Oct 1839 - d. 18 Dec 1923)
Aldridge, Samuel (b. 5 Oct 1842 - d. 25 Jan 1924)
Allen, Geo Jackson (b. 28 May 1923 - d. 8 Dec 2000)
Bame, Annie Lee (b. 1931 - d. 2009)
Barne, William Glen (b. 1960 - d. 16 Mar 2008)
Beason, Carrie E (b. 19 May 1900 - d. 6 Aug 1915)
Beeson, Ethel (b. 17 Jan 1909 - d. 8 Aug 1937)
Beeson, John M (b. 3 Apr 1881 - d. 17 may 1954)
Beeson, Nancy Louise (b. 1930 - d. 1930)
Beeson, Nancy W (b. 27 Nov 1887 - d. 12 Dec 1964)
Blakely, Jack (b. 6 Jan 1942 - d. 12 Sep 2004)
Briles, Charles W (b. 1 Mar 1900 - d. 3 Jan 1952)
Briles, Martha F (b. 10 Jun 1866 - d. 14 Jul 1929)
Briles, Mary Brown Autry (b. 16 Nov 1904 - d. 3 Mar 1981)
Bristow, Charles A (b. 29 Mar 1889 - d. 18 Mar 1962)
Bristow, Charles Edwin (b. 20 Jan 1916 - d. 26 Jul 1974)
Bristow, Flossie Coltrane (b. Unknown - d. 24 Dec 1983)
Canoy, Emsley Richard (b. 11 Nov 1899 - d. 24 Jan 1900)
Canoy, James Clarence (b. 24 Mar 1901 - d. 24 Aug 1901)
Caughron, Arleen A (b. 25 Aug 1924 - d. 9 Jul 1995)
Caughron, Janice Leigh (b. 23 Jun 1956 - d. 6 Jul 1961)
Clark, Lillie Tomesia (b. 1887 - d. 1934)
Clark, R P (b. 1887 - d. 1930)
Coggins, Bula Swaim (b. 20 Nov 1904 - d. 29 Nov 1999)
Coggins, Charles Lee (b. 18 May 1898 - d. 6 Sep 1973)
Coggins, Dewayne W Sr (b. 28 Aug 1918 - d. 20 May 2003)
Coggins, Infant (b. Dec 1900 - d. Dec 1900)
Coggins, Infant (b. 25 Oct 1923 - d. 11 Aug 1926)
Coggins, John Wesley (b. 15 Mar 1902 - d. 30 Oct 1940)
Coggins, Joseph T (b. 18 Feb 1868 - d. 28 Dec 1952)
Coggins, Laura Hinshaw (b. 20 Jan 1898 - d. 26 Jun 1973)
Coggins, Louvenia (b. 30 Jul 1878 - d. 10 Sep 1965)
Cole, Gurney A (b. 20 Jun 1947 - d. 29 May 1996)
Coltrane, Bascom (b. 19 Apr 1894 - d. 14 Oct 1918)
Coltrane, Clarence S (b. 6 Oct 1889 - d. 21 Dec 1908)
Coltrane, D S B (Dr.) (b. 1 May 1852 - d. 28 Jun 1890)
Coltrane, Daniel G (b. 19 Apr 1896 - d. 27 Apr 1933)
Coltrane, David (b. 20 Sep 1811 - d. 14 Oct 1892)
Coltrane, Flarra Belle (b. 2 Dec 1903 - d. 8 Oct 2001)
Coltrane, Flora E (b. 17 Dec 1860 - d. 23 Sep 1932)
Coltrane, Herbert W (b. 3 May 1880 - d. 1 Jul 1880)
Coltrane, Hube E (b. 23 Oct 1872 - d. 18 Jul 1957)
Coltrane, Ida May (b. 3 May 1880 - d. 11 Jul 1880)
Coltrane, John W (b. 7 Feb 1881 - d. 8 May 1917)
Coltrane, Margaret Young (b. 3 Jul 1839 - d. 14 Jan 1918)
Coltrane, Martha Jarvis (b. 13 Sep 1859 - d. 1883)
Coltrane, Mary E (b. 2 Jan 1848 - d. 22 Aug 1902)
Coltrane, Maud Lassiter (b. 10 Dec 1892 - d. 15 Oct 1918)
Coltrane, Minnie (b. 26 Aug 1865 - d. 21 Oct 1949)
Coltrane, Minnie (b. 12 Sep 1855 - d. 26 Jul 1898)
Coltrane, Parthenia Jane (b. 27 Mar 1869 - d. 4 Oct 1893)
Coltrane, Robert L (b. 9 Sep 1836 - d. 22 Jun 1918)
Coltrane, Robert Lee (b. 13 Jan 1863 - d. 11 Apr 1937)
Coltrane, Rosa M (b. 2 Jun 1884 - d. 7 Sep 1907)
Coltrane, Sarah E (b. 2 Sep 1860 - d. 31 Jan 1930)
Coltrane, Sarah Hill (b. 1879 - d. 1933)
Coltrane, Susan (b. 1816 - d. 5 Oct 1884)
Coltrane, William (b. 20 Nov 1911 - d. 6 Oct 1915)
Coltrane, William A (b. 1876 - d. 1929)
Crotts, Ella M (b. 18 Jul 1906 - d. 20 May 2004)
Crotts, W Henry (b. 7 Oct 1899 - d. 24 Sep 1976)
Dale, Barry (b. 15 Sep 1958 - d. 25 May 2004)
Daniels, Agnes M (b. 24 Apr 1886 - d. 17 Sep 1910)
Dicks, Charles Marvin (b. 7 May 1882 - d. 22 Jun 1911)
Dicks, Coley (b. 8 Dec 1890 - d. 10 Jan 1919)
Dicks, Cornelius S (b. 11 Nov 1853 - d. 13 May 1896)
Dicks, Flora (b. 31 Oct 1861 - d. 14 Jan 1944)
Dicks, Henry E (b. 19 Jan 1857 - d. 24 Apr 1908)
Dicks, Martha Rebecca (b. 19 Dec 1861 - d. 13 Jun 1912)
Dorsett, Dried H (b. 31 May 1905 - d. 4 Nov 1988)
Dorsett, Ollie Newby (b. 15 Jan 1913 - d. 22 Dec 1971)
English, Ella E (b. 17 Mar 1866 - d. 27 Feb 1902)
English, Infant (b. 20 Mar 1911 - d. 20 Mar 1911)
English, Infant (b. 10 Jun 1901 - d. 10 Jun 1901)
Farlow, Fredrick W (b. 18 Apr 1871 - d. 24 Aug 1936)
Farlow, Henry J (b. May 1812 - d. 1 Mar 1893)
Frazier, C Millard (b. 18 Nov 1911 - d. 25 Feb 1987)
Frazier, Elizabeth Adams (b. 30 Mar 1883 - d. 18 Dec 1947)
Frazier, Eunice Austin (b. 13 Jun 1912 - d. 9 Oct 2005)
Frazier, Samuel Alexander (b. 14 Aug 1886 - d. 18 Apr 1964)
Frazier, William Lane (b. 5 Sep 1938 - d. 29 Apr 1990)
Garner, Abagail L (b. 27 Dec 1857 - d. 28 Mar 1879)
Garner, Annie L (b. 6 Dec 1859 - d. 10 Mar 1888)
Garner, Cornelia (b. 23 Apr 1868 - d. 9 Jun 1881)
Garner, Elizabeth (b. 28 Feb 1827 - d. 9 May 1882)
Garner, Franklin (b. 2 Apr 1819 - d. 18 Nov 1893)
Garner, Huble (b. 12 Mar 1862 - d. 27 May 1880)
Garner, Infant (b. 20 Mar 1911 - d. 20 Mar 1911)
Garner, Martha D (b. 23 Apr 1848 - d. 22 Apr 1864)
Garner, Orie A (b. 22 Nov 1870 - d. 22 Feb 1893)
Garner, Robert L (b. 14 Jun 1864 - d. 11 Dec 1934)
Gray, Thaddeus Jr (b. 12 Jul 1941 - d. 23 Mar 2009)
Hall, Shirley Coward (b. 3 Jan 1947 - d. 15 Apr 2007)
Hanner, Barbara R (b. 25 Dec 1870 - d. 23 Nov 1939)
Hanner, Robert C (b. 28 Apr 1855 - d. 17 Apr 1939)
Hanner, Thomas K (b. 16 Sep 1823 - d. 17 Jun 1894)
Harrison, Bertha G (b. 1901 - d. 1987)
Harrison, Henry A (b. 1903 - d. 1988)
Harrison, James Cleo (b. 1923 - d. 1988)
Harrison, Ruth S (b. Apr 1922 - d. Feb 1977)
Hayes, Beanice (b. 14 Mar 1911 - d. 3 Jan 2004)
Hayes, Hugh T (b. 4 May 1915 - d. 9 Jan 1997)
Hayes, John A (b. 16 Jun 1928 - d. 3 Apr 2007)
Hinshaw, Flora Garner (b. 9 Mar 1856 - d. 9 Sep 1881)
Hunt, A Ray (b. 1910 - d. 1988)
Hunt, Callie Adams (b. 9 Apr 1906 - d. 5 Sep 1980)
Hunt, Charles Ray (b. 12 Dec 1947 - d. 6 Apr 2003)
Hunt, Charlie Glen (b. 31 May 1905 - d. 17 Oct 1988)
Hunt, Swanna L Ingram (b. 1912 - d. 1954)
Ingram, Carmar (b. 1890 - d. 1926)
Ingram, Louisa Wall (b. 1858 - d. 1927)
Jennings, Alice Lohr (b. 28 Dec 1954 - d. 10 Jun 1982)
Johnson, David Kenneth (b. 2 Apr 1928 - d. 3 Dec 2000)
Johnson, Ela Jane Coltrane (b. 10 Oct 1875 - d. 5 Aug 1921)
Johnson, Emmet (b. 25 Jul 1904 - d. 28 Jul 1904)
Johnson, Franklin Orastus (b. 8 Jan 1871 - d. 26 Jan 1943)
Johnson, Martha Matilda (b. 1 Feb 1833 - d. 22 Jan 1917)
Johnson, Mary D (b. 19 May 1877 - d. 23 Nov 1918)
Johnson, Mattie Elsie (b. 19 Feb 1907 - d. 20 Nov 1913)
Johnson, Noah Clark (b. 12 Apr 1868 - d. 10 Mar 1918)
Johnson, Tabitha Daisy (b. 15 Sep 1880 - d. 19 Nov 1917)
Kenny, Nettie Mae (b. 1 Nov 1917 - d. 17 Nov 1917)
Kinney, John Troy (b. 28 Aug 1896 - d. 15 Jul 1945)
Kinney, Lula Lucille (b. 15 Jul 1896 - d. 1 Dec 1936)
Lamarr, Eva M (b. 11 Apr 1918 - d. 11 Apr 1918)
Lamarr, J Wesley (b. 3 Nov 1884 - d. 23 Feb 1959)
Lamarr, James W Jr (b. 28 Jan 1930 - d. 28 Jan 1930)
Lamarr, Lillie B (b. 5 Jun 1886 - d. 13 May 1963)
Lassiter, Betty Worthington (b. 13 Nov 1871 - d. 15 Nov 1949)
Lassiter, S G (b. 3 Dec 1870 - d. 23 Oct 1906)
Lohr, Roly Franklin (b. 22 Oct 1927 - d. 28 Dec 2006)
Lyndon, Elizabeth Allred Scarlett (b. 1835 - d. 17 Oct 1917)
Lyndon, James Weldon (b. 30 Nov 1810 - d. 1894)
Lyndon, Roy Lee Sr (b. 17 Dec 1903 - d. 27 Mar 1980)
McBride, Peter Franklin (b. 6 Mar 1824 - d. 8 Mar 1871)
McBride, Sarah Rebecca Pore (b. 3 Oct 1835 - d. 3 Dec 1904)
McCracken, Julia Lois (b. 3 Dec 1925 - d. 18 Oct 2003)
McGee, Christina Parthenia Johnson (b. 17 Oct 1826 - d. 22 Jan 1908)
McGee, James Robert (b. 20 Feb 1825 - d. 31 May 1900)
McGee, John (b. 28 Jan 1785 - d. 2 Feb 1861)
McGee, Lydia Marsh (b. 30 Dec 1798 - d. 14 Oct 1867)
Moore, Elizabeth Turner (b. 11 Mar 1913 - d. 31 Dec 2006)
Moore, Mattie Bell Swaim (b. 11 Feb 1876 - d. 12 Apr 1924)
Moore, Robert Millard (b. 1913 - d. 1937)
Motts, Abbie (b. 18 May 1881 - d. 30 Jan 1902)
Myers, Eldora F (b. 10 Apr 1868 - d. 15 Jul 1932)
Myers, Wood (b. 20 Mar 1899 - d. 21 Nov 1927)
Nance, Isham McNeil (b. 18 Jun 1862 - d. 7 Apr 1936)
Nance, Nancy Jane (b. 13 Mar 1855 - d. 22 Jul 1918)
Nance, W L (b. 17 Jul 1852 - d. 26 Jan 1919)
Nelson, Arnold Lee (b. 1 Oct 1929 - d. 1 Sep 1931)
Nelson, C Dennis (b. 1897 - d. 1969)
Nelson, Donald Lee (b. 30 Nov 1934 - d. 17 Dec 2001)
Nelson, E A (b. 24 Apr 1883 - d. 31 May 1942)
Nelson, Ella H (b. 18 Apr 1908 - d. 11 Jun 1998)
Nelson, Emsley L (b. 22 Sep 1862 - d. 27 Nov 1941)
Nelson, Eulihue C (b. 14 Oct 1859 - d. 12 Apr 1945)
Nelson, George D (b. 28 Jan 1899 - d. 23 Apr 1962)
Nelson, George Dewey Jr (b. 17 May 1930 - d. 13 Sep 1994)
Nelson, Hannal A Stagg (b. 19 May 1862 - d. 4 May 1932)
Nelson, Jessa A Sr (b. 6 Sep 1900 - d. 23 Jul 1979)
Nelson, Lillie Viola (b. 7 Aug 1899 - d. 6 Oct 1994)
Nelson, Maggie V (b. 14 Feb 1892 - d. 24 Dec 1931)
Nelson, Maud E (b. 14 Jun 1851 - d. 16 Aug 1909)
Nelson, N W (b. 2 Oct 1881 - d. 16 Oct 1881)
Nelson, Rachel Elizabeth (b. 11 Dec 1859 - d. 12 Aug 1941)
Newby, Bryan Edward (b. 22 Nov 1974 - d. 23 Nov 1974)
Newby, Donald G (b. 26 May 1936 - d. 11 Nov 1995)
Newby, Jewel Irene (b. 4 Jun 1915 - d. 13 Aug 1916)
Newby, John W (b. 10 Dec 1885 - d. 16 Sep 1967)
Newby, Lonna A (b. 11 Apr 1891 - d. 14 Dec 1967)
Redding, Delphina Adams (b. 29 Dec 1842 - d. 8 Apr 1915)
Redding, John Troy (b. 2 Oct 1865 - d. 27 Oct 1943)
Redding, Mary Dora (b. 2 Apr 1868 - d. 14 Jan 1941)
Redding, T J (b. 22 Dec 1836 - d. 25 Feb 1920)
Redding, Thomas Sidney (b. 3 Feb 1862 - d. 9 Feb 1881)
Rich, John T (b. 1918 - d. 1977)
Rider, Henry D (b. 1892 - d. 1860)
Rider, Margie E (b. 1904 - d. 1972)
Ridge, Infant (b. 22 Apr 1888 - d. 22 Apr 1888)
Ridge, M C (b. 22 Aug 1854 - d. 18 Sep 1889)
Robbins, Ginger Ann (b. 9 Mar 1965 - d. 1 Jan 1991)
Robbins, Mammie Whitesell (b. 11 Nov 1890 - d. 17 Sep 1929)
Robbins, Warren (b. 26 Mar 1934 - d. 13 May 1998)
Rollins, Jesse Michael (b. 10 Jul 2000 - d. 11 Jul 2000)
Scott, Alfred Hugh (b. 9 Jan 1881 - d. 18 Apr 1970)
Scott, Cordia Wall (b. 14 Apr 1890 - d. 5 Mar 1976)
Skeen, Elizabeth Laughlin (b. 1849 - d. 1919)
Smith, Julie Ellen (b. 1846 - d. 1916)
Smith, Leland E (b. 21 Jun 1913 - d. 22 Jul 1974)
Smith, Nellie W (b. 10 Jul 1919 - d. 26 Feb 1992)
Smith, Ryan Brent Solomon (b. 9 Sep 1973 - d. 9 Sep 1973)
Snider, Cleties (b. 5 Jun 1894 - d. 24 Jan 1906)
Snider, Della J (b. 9 Jan 1875 - d. 26 Jul 1956)
Snider, S C (b. 2 May 1863 - d. 2 Apr 1914)
Snyder, Baxter E (b. 3 Jau 1892 - d. 13 Jan 1975)
Snyder, Burrell (b. 1 Dec 1868 - d. 3 May 1942)
Snyder, Flora A (b. 1 Jan 1869 - d. 18 Jan 1928)
Snyder, Flossie S (b. 22 Apr 1900 - d. 17 Nov 1917)
Snyder, Ila M (b. 17 Apr 1903 - d. 16 Jul 1954)
Snyder, J R (b. 16 Oct 1900 - d. 26 Jun 1935)
Snyder, Muriel Greg (b. 18 Mar 1903 - d. 27 Feb 1961)
Snyder, Percy F (b. 27 Jun 1898 - d. 25 Feb 1952)
Snyder, T A (b. 21 Mar 1870 - d. 7 Jun 1936)
Snyder, W F (b. 25 Nov 1869 - d. 11 Mar 1952)
Spellman, Clara Adams (b. 28 Jul 1907 - d. 14 Feb 2002)
Spillman, Karon Sue (b. 4 Jul 1948 - d. 16 Apr 1999)
Spillman, Seth L (b. 11 Mar 1906 - d. 20 Jun 1968)
Staly, Mary (b. 1827 - d. 18 Sep 1874)
Steed, Robert C (b. 1 Jun 1916 - d. 9 Jul 1916)
Stutts, C Cicero (b. 24 Feb 1943 - d. 12 Apr 1997)
Swaim, Ada Frazie (b. 16 Nov 1873 - d. 12 Oct 1919)
Swaim, Edwin Cleo (b. 2 Nov 1917 - d. 1 Sep 2005)
Swaim, Iro T (b. 13 Jan 1908 - d. 11 Dec 1998)
Swaim, J Edwin (b. 19 Dec 1870 - d. 10 Feb 1934)
Swaim, Jesse G (b. 1 Dec 1855 - d. 13 Apr 1891)
Swaim, Mary Jane (b. 20 Oct 1853 - d. 8 Feb 1887)
Swaim, Saphronia Isabelle (b. 9 Jun 1867 - d. 2 Sep 1950)
Swaim, Sarah Wellborn (b. 4 Jan 1838 - d. 27 Aug 1926)
Swaim, Thomas C (b. 27 Nov 1872 - d. 15 Jul 1934)
Turner, Alma Spillman (b. 30 Jun 1917 - d. 22 Sep 2009)
Turner, Charles (b. 1887 - d. 1975)
Turner, Charles Adam (b. 10 Sep 1916 - d. 4 Sep 1998)
Turner, Ephriam E (b. 5 Oct 1883 - d. 12 Dec 1943)
Turner, Rosina A (b. 1893 - d. 1959)
Turner, Thomas C (b. 1885 - d. 1932)
Underwood, Glenn L (Sgt.) (b. 1919 - d. 1963)
Underwood, Tula Hunt (b. 2 Feb 1921 - d. 6 Nov 2001)
Wall, Abegale C (b. 21 May 1833 - d. 16 Jan 1896)
Wall, Addison Aldridge (b. 22 Mar 1902 - d. 31 Oct 1982)
Wall, Alice S (b. 7 Aug 1891 - d. 18 Nov 1976)
Wall, Baby Jack (b. 22 Nov 1855 - d. 14 May 1900)
Wall, C Edgar (b. 13 May 1881 - d. 22 Aug 1906)
Wall, Cordella (b. 24 Feb 1865 - d. 23 Apr 1885)
Wall, Daisy C (b. 31 Aug 1880 - d. 7 Mar 1927)
Wall, Daniel W (b. 8 Nov 1862 - d. 5 Dec 1891)
Wall, Don Tracy (b. 27 Jan 1897 - d. 29 Dec 1985)
Wall, Elkaner (b. 17 Jun 1924 - d. 1932)
Wall, Emma B (b. 1 Sep 1865 - d. 21 Feb 1949)
Wall, Florence A Aldridge (b. 30 Nov 1867 - d. 30 Oct 1920)
Wall, Herbert Chistopher Jr (b. 1947 - d. 1992)
Wall, Infant Daug. (b. 2 Oct 1905 - d. 20 Oct 1905)
Wall, Joe T (b. 11 Mar 1875 - d. 17 Nov 1948)
Wall, Joe W (b. 14 Apr 1892 - d. 15 Oct 1916)
Wall, John V (b. 22 Mar 1885 - d. 19 Jul 1948)
Wall, Joseph Addison (b. 22 Nov 1855 - d. 19 Apr 1931)
Wall, Joseph S (b. 13 Jun 1895 - d. 14 Jan 1970)
Wall, Joseph W (b. 24 Feb 1828 - d. 23 Apr 1886)
Wall, Julius Reed (b. 6 Aug 1871 - d. 10 Sep 1891)
Wall, M Given (b. 29 May 1893 - d. 27 Jun 1932)
Wall, Matilda (b. 1854 - d. 1930)
Wall, Nancy W (b. 8 Oct 1841 - d. 23 Apr 1918)
Wall, Nora R (b. 19 Dec 1866 - d. 12 Dec 1894)
Wall, Pearly Edward (b. 3 Jun 1889 - d. 17 Jun 1956)
Wall, Richard G (b. 1907 - d. 1998)
Wall, Robert (b. 18 Apr 1873 - d. 21 Aug 1892)
Wall, Ruth E (b. 22 Feb 1890 - d. 1 Jan 1970)
Wall, S W (b. 11 Jun 1830 - d. 16 Dec 1902)
Walls, Charlie L (b. 30 Dec 1923 - d. 18 Jul 1953)
Walls, Danny Lee (b. 19 Feb 1954 - d. 5 Apr 1973)
Walls, Emma F (b. 1 Jul 1907 - d. 2 Oct 1980)
Walls, James (b. 30 Jul 1898 - d. 5 Oct 1973)
Watson, Lula Aldridge (b. 1873 - d. 1932)
Wellborn, Edith Ruth (b. 7 Nov 1906 - d. 24 Apr 1994)
Wellborn, Mary (b. 17 Mar 1870 - d. 3 Jun 1903)
Wellborn, Mary Clyde (b. 4 Feb 1905 - d. 29 Oct 1996)
Whitesell, David A (b. 14 Aug 1859 - d. 30 Sep 1918)
Whitesell, David Albert (b. 13 May 1924 - d. 1 Aug 1924)
Whitesell, Louise C (b. 10 Oct 1861 - d. 9 Feb 1953)
Winslow, James R (b. 1861 - d. 1933)
Winslow, Joe W (b. 21 Jun 1910 - d. 28 Mar 1976)
Winslow, Margaret W (b. 1878 - d. 1945)
Winslow, Pauline J (b. 5 May 1912 - d. 1 Jul 1981)
Worthington, Amanda Gregeson (b. 5 Feb 1842 - d. 13 Nov 1887)
Worthington, Ephram (b. 18 Mar 1831 - d. 25 Mar 1877)
Worthington, Jane Brooks Gardner (b. 12 Feb 1805 - d. 13 Feb 1880)
Worthington, John Milton (b. 1801 - d. 1850)
Worthington, Samuel Whitlock (b. 1839 - d. 1893)
Worthington, Seubal G (b. 5 Nov 1875 - d. 22 Oct 1912)
Web page updated 13 May 2017
Index of All Cemeteries
Alphabetical Index of All Burials
Previous Page