Index of All Cemeteries
Alphabetical Index of All Burials
Previous Page
Use the following to search across all the cemeteries listed.
Example: "Smith, Roger" (yes, use the quotes)
022 FAIRVIEW UNITED METHODIST CHURCH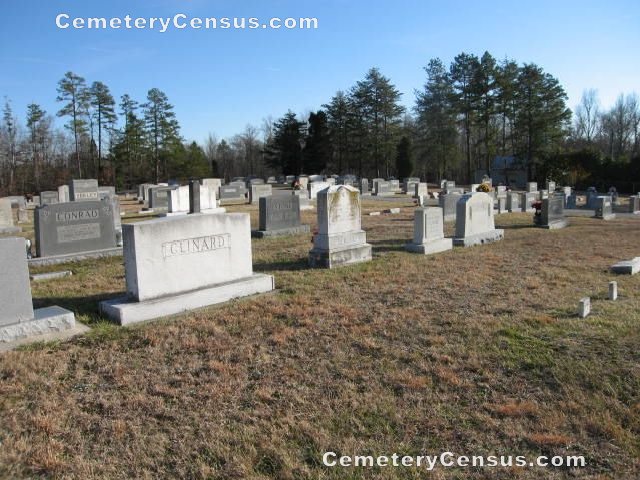 Location - on Fairview Church Rd (SR-1566) at Deaton Rd (SR-1568).

Coordinates: 35d 52m 06.1s N; 79d 58m 00.9s W Click here for Google maps

Survey based on obituary listings provided by Wayne Ham and Laurell Ham, Randleman, NC in November 2009. Photographs by Kathy Merris Mills in 2007.

View of the church.


Almond, Bobby (b. 4 Jun 1938 - d. 13 Mar 2009)
Beam, Martha Lou (b. 1914 - d. 1883)
Beam, Ralph (b. 1913 - d. 1970)
Beck, Donald F (b. 2 May 1948 - d. 15 Sep 1973)
Beck, Frances S (b. 14 Apr 1923 - d. 2 Jun 2004)
Beck, Hollen R (b. 26 Oct 1913 - d. 18 May 1966)
Beck, James Lamount (b. 9 Oct 1909 - d. 14 Jul 1978)
Beck, Mary D (b. 19 Mar 1920 - d. 11 Apr 1997)
Beck, Nellie Juanita Clinard (b. 22 Apr 1911 - d. 23 Oct 1990)
Beck, Reny Kennedy (b. 27 May 1925 - d. 13 Sep 2002)
Beck, Zulah Mae (b. 28 Feb 1924 - d. 6 Sep 2008)
Bennett, Jonathan Erik Bowers (b. 28 Jul 1981 - d. 14 Apr 1991)
Black, Bessie Mae Bowers (b. 31 Aug 1925 - d. 16 Oct 1987)
Black, Edgar Leroy (b. 27 May 1922 - d. 3 Dec 1988)
Blake, Juanita Beane (b. 18 Jan 1917 - d. 31 Dec 2007)
Bowers, Austin Lee (b. 24 Jun1923 - d. 2 Jan 2007)
Bowers, Blanche Cecil (b. 7 Aug 1933 - d. 24 Jan 1996)
Bowers, Cordie L Clinard (b. 22 Feb 1906 - d. 10 Sep 1973)
Bowers, Francis H (b. 10 Jul 1932 - d. 18 Jun 1998)
Bowers, Herman Lindsey (b. 12 Jul 1905 - d. 6 Apr 1991)
Bowers, Infant (b. Unknown - d. 5 Mar 1940)
Bowers, Jimmy Lee (b. 24 Jul1951 - d. 13 Sep 2002)
Bowers, Leon Charles (b. 29 May 1930 - d. 24 Apr 1962)
Bowers, Peggy C (b. 6 Nov 1934 - d. 4 Dec 2004)
Bowers, Vickie (b. 21 Sep 1954 - d. 28 Mar 1974)
Briles, Fannie Lou (b. 14 Feb 1927 - d. 30 Jun 1988)
Briles, Pansy Jordan (b. 22 Sep 1888 - d. 12 Jun 1974)
Briles, Virgil S. Sr (b. 15 Sep 1884 - d. 27 Oct 1927)
Bullock, James Gerald (b. 26 Apr 1912 - d. 30 Jan 1992)
Bullock, Milderd Kennedy (b. 11 Aug 1913 - d. 11 Jul 2003)
Caffey, Reyna Myers (b. 29 Aug 1907 - d. 22 Mar 2003)
Campbell, Bobby Chetwood Sr (b. 2 Jan 1932 - d. 5 Nov 2008)
Campbell, Ralph (b. 12 Jun 1903 - d. 27 Dec 1967)
Campbell, Virginia K (b. 21 Jun 1910 - d. 4 Oct 1965)
Cecil, Bertie Darr (b. 7 Jul 1903 - d. 25 Dec 1986)
Cecil, John Wesley (b. 27 Mar 1892 - d. 6 Sep 1968)
Clark, Addie M Grubb (b. 13 Aug 1899 - d. 18 Jun 1954)
Clark, James Robert (b. 11 Jul 1891 - d. 25 Jan 1891)
Clinaed, George Carlos (b. 27 Aug 1918 - d. 18 Jan 1997)
Clinard, Abexie Kennedy (b. 15 Oct 1948 - d. 17 Oct 1990)
Clinard, Alta L (b. 1850 - d. 1937)
Clinard, Bessie Lee Darr (b. 31 May 1892 - d. 20 Jul 1976)
Clinard, Bettie Leonard (b. 13 Dec 1865 - d. 21 Jul 1934)
Clinard, Clifton K (b. 30 Sep 1915 - d. 19 Oct 2001)
Clinard, Eunice M Darr (b. 29 Jan 1970 - d. 25 Jan 1970)
Clinard, George Curtis (b. 22 Apr 1880 - d. 9 Jun 1953)
Clinard, George Dallas (b. 14 May 1909 - d. 5 Jun 1970)
Clinard, Henry Preston (b. 1849 - d. 25 Sep 1937)
Clinard, Jack Homer (b. 17 Nov 1926 - d. 6 Apr 2000)
Clinard, James Brondale (b. 14 Oct 1928 - d. 5 Nov 1985)
Clinard, Lena Pearl Landreth (b. 9 Feb 1908 - d. 12 Dec 1989)
Clinard, Lloyd (b. 19 Mar 1907 - d. 14 Jul 1984)
Clinard, Margaret E Kennedy (b. 15 Sep 1875 - d. 19 May 1947)
Clinard, Mary Magdalene Conrad (b. 30 Sep 1870 - d. 11 Apr 1951)
Clinard, Mary Velna Stewart (b. 7 Sep 1926 - d. 22 Aug 2006)
Clinard, Myrtle Carrick (b. 2 Apr 1907 - d. 5 Feb 1997)
Clinard, Opal Isabell Perrell (b. 26 Aug 1928 - d. 15 Mar 1994)
Clinard, Pauline Thomas (b. 29 Dec 1925 - d. 21 Dec 2007)
Clinard, Phillip Crayton (b. 6 Mar 1891 - d. 5 Mar 1982)
Clinard, Phoebe Hedrick (b. 2 Apr 1906 - d. 11 Dec 1989)
Clinard, Robert Lee (b. 8 Jul 1869 - d. 19 Jun 1930)
Clinard, Robert Samuel (b. 25 Apr 1932 - d. 21 Nov 1989)
Clinard, Samuel Alexander (b. 20 Aug 1860 - d. 2 Aug 1924)
Clinard, Walter Monroe (b. 6 Feb 1875 - d. 11 Mar 1956)
Clinard, Webb Leonard (b. 11 Sep 1905 - d. 9 Jun 1939)
Clodfelter, Arthur McDonald (b. 9 Mar 1912 - d. 10 Jul 1972)
Clodfelter, Bannie I Hunt (b. 9 Mar 1912 - d. 10 Jul 1972)
Clodfelter, Ethel Conrad (b. 19 Oct 1896 - d. 28 Dec 1996)
Clodfelter, Herman (b. 21 Sep 1878 - d. 17 Jan 1947)
Clodfelter, J Ray (b. 20 Aug 1888 - d. 14 Apr 1963)
Clodfelter, Ruth Wagner (b. 11 Nov 1915 - d. 6 Aug 2002)
Clodfelter, William A (b. 17 Oct 1891 - d. 8 Nov 1954)
Colson, Kevin Scott (b. 2 Dec 1976 - d. 11 Sep 2008)
Colson, Phillip David (b. 14 Feb 1974 - d. 1 Sep 2008)
Conrad, Alice (b. 9 Oct 1870 - d. 3 Dec 1955)
Conrad, Carol Gray (b. 2 Sep 1929 - d. 11 Oct 1986)
Conrad, Charles E (b. 8 Sep 1927 - d. 23 Aug 1943)
Conrad, Gerald D (b. 30 Jun 1929 - d. 29 Jul 2004)
Conrad, Gernie E (b. 18 Dec 1902 - d. 16 Jul 1936)
Conrad, Infant (b. 12 Apr 1926 - d. 12 Apr 1926)
Conrad, J. Lee (b. 4 Jul 1869 - d. 18 Jan 1940)
Conrad, Lacy F (b. 12 Sep 1900 - d. 7 Jan 1978)
Conrad, Mamie Darr (b. 1 Jul 1900 - d. 10 Apr 1995)
Conrad, Pearl C (b. 16 Jun 1907 - d. 5 Dec 1994)
Conrad, Sallie Jane Wagner (b. 22 Aug 1862 - d. 26 Dec 1951)
Conrad, William E (b. 5 Jan 1855 - d. 17 Jun 1925)
Cook, Grady Leon (b. 18 Dec 1939 - d. 28 Aug 2008)
Craft, Donald Raymond (b. 3 May 1914 - d. 23 Sep 1993)
Craft, Rebecca Myers (b. 17 Feb 1915 - d. 21 Aug 1995)
Craven, Belvin C (b. 15 Apr 1906 - d. 11 Aug 1951)
Craven, Gladys (b. 6 Sep 1908 - d. 23 May 2003)
Craven, Kenneth Lee (b. 17 Jul 1957 - d. 17 Jul 1957)
Crotts, Isaac Louis (b. 22 Jul 1882 - d. 12 Oct 1951)
Crotts, Minnie Belle Proctor (b. 8 Sep 1874 - d. 18 Jun 1948)
Crouse, Kathryn A (b. 2 Nov 1914 - d. 26 Apr 1996)
Darr, Bessie C (b. 9 Aug 1885 - d. 3 Nov 1981)
Darr, Charles A (b. 20 Jun 1886 - d. 8 Dec 1948)
Darr, Charles Franklin (b. 19 Jun 1926 - d. 11 Oct 1976)
Darr, Clara Essick (b. 16 Dec 1914 - d. 28 May 2003)
Darr, Clarence Arthur (b. 5 Feb 1903 - d. 19 Sep 1974)
Darr, Clarence R (b. 19 Dec 1928 - d. 9 Jan 1929)
Darr, Edgar Lee (b. 20 Apr 1875 - d. 19 Nov 1954)
Darr, Emma S Leonard (b. 8 Oct 1878 - d. 8 May 1957)
Darr, Everette Reid (b. 18 Jan 1923 - d. 26 Aug 2001)
Darr, Ewa Nifong (b. 29 Jun 1920 - d. 12 Nov 1998)
Darr, Fannie Corinnia Clinard (b. 30 Sep 1879 - d. 18 Nov 1954)
Darr, Fred Leonard (b. 8 Oct 1913 - d. 1 Dec 2000)
Darr, Ila McGee (b. 22 Dec 1909 - d. 6 Apr 1981)
Darr, John (b. 17 Nov 1921 - d. 22 Mar 1968)
Darr, John W (b. 27 Nov 1874 - d. 4 Aug 1936)
Darr, Mack S (b. 19 Apr 1879 - d. 26 Apr 1951)
Darr, Minnie H (b. 11 Mar 1930 - d. 12 Jan 1995)
Darr, Roby Lee (b. 23 Aug 1908 - d. 23 Aug 1968)
Darr, Roy C (b. 7 Apr 1908 - d. )
Darr, Roy Wilson (b. 5 May 1913 - d. 18 Jan 1924)
Darr, Ruth Kivett (b. 6 Apr 1915 - d. 21 Oct 1997)
Darr, Sarah Etta Pope (b. 26 Jul 1885 - d. 5 Mar 1960)
Darr, Willie Edgar (b. 19 Jul 1918 - d. 3 Dec 1999)
Davis, Herman Long (b. 13 Mar 1892 - d. 27 Apr 1983)
Davis, Infant (b. 3 May 1941 - d. 3 Jul 1941)
Davis, Infant (b. 1 Nov1936 - d. 1 Nov 1936)
Davis, Lona Texie Clodfelter (b. 7 Apr 1897 - d. 26 Jun 1934)
Davis, Rebecca Loflin (b. 10 May 1901 - d. 23 Feb 1976)
Dennis, Frieda Clinard (b. 17 May 1907 - d. 30 Jul 1983)
Dennis, Vernon L (b. 21 Jun 1914 - d. 13 Mar 1983)
Eddinger, Charles (b. 28 Feb 1932 - d. 6 Apr 1938)
Eddinger, Clarence Reid (b. 28 Apr 1919 - d. 29 Nov 1946)
Eddinger, Evelyn Tuttle (b. 6 Jul 1921 - d. 5 Sep 1967)
Eddinger, Mamie (b. 25 Apr 1898 - d. 17 Aug 1975)
Eddinger, Noal (b. 17 Apr 1939 - d. 19 Apr 1939)
Eddinger, Nova (b. 12 Nov 1900 - d. 11 Feb 1982)
Eddinger, Robie Lee (b. 2 Mar 1921 - d. 26 Jun 1971)
Eddinger, Tom (b. 15 Aug 1987 - d. 8 Dec 1975)
Evans, Blanche Everhart (b. 16 Jan 1899 - d. 29 Apr 1970)
Everhardt, Albert J (b. 2 Nov 1919 - d. 2 Jan 1953)
Everhardt, Elizabeth Kanoy (b. 5 Feb 1862 - d. 6 Sep 1930)
Everhardt, Emma Conrad (b. 25 Aug 1887 - d. 10 Sep 1949)
Everhardt, Faye Nance (b. 9 Mar 1933 - d. 11 Oct 2000)
Everhardt, Mary E Bass (b. 13 Apr 1891 - d. 28 Sep 1982)
Everhardt, Olin Lee (b. 17 Dec 1912 - d. 24 Jun 1974)
Everhardt, Orville K (b. 22 Aug 1888 - d. 8 Feb 1945)
Everhardt, Samuel L (b. 22 Jan 1860 - d. 2 Oct 1932)
Everhardt, W Francis (b. 15 Feb 1897 - d. 28 Jan 1932)
Everhardt, Wayne N (b. 1926 - d. 2006)
Fouts, Grant Lee (b. 26 Jun 1901 - d. 23 Dec 1977)
Fouts, Gustina (b. 18 May 1873 - d. 14 Feb 1946)
Fouts, Laurinda E (b. 9 Jun 1875 - d. 14 Jul 1949)
Fouts, Levi (b. 25 Apr 1847 - d. 21 Apr 1934)
Fouts, Roxanna T (b. 15 Oct 1866 - d. 28 Sep 1951)
Fouts, Sara Jane (b. 27 May 1878 - d. 8 Mar 1962)
Hedrick, Reta G (b. 9 Dec 1930 - d. 28 Jan 1931)
Henry, Henry (b. 2 Aug 1875 - d. 3 Aug 1960)
Herndon, John W (b. 15 May 1929 - d. 28 Sep 1976)
Hill Beulah Sink (b. 11 Mar 1902 - d. 3 Dec 1996)
Hodge, Mary Painter (b. 18 Apr 1875 - d. 21 May 1943)
Hodge, Pauline Hill (b. 6 Jun 1912 - d. Jun 1992)
Hodge, Shirley William (b. 17 Oct 1912 - d. 17 Oct 1988)
Hutchens, Clara J (b. 30 Jul 1904 - d. 31 Oct 1990)
Hutchens, Spencer F (b. 11 Feb 1901 - d. 5 Oct 1980)
Jackson, J Lloyd (b. 31 Oct 1907 - d. 27 Nov 1961)
Jarrett, Jewell E (b. 1 Aug 1941 - d. 19 May 2003)
Johnson, Isaac Jr (b. 27 Jun 1855 - d. 2 Dec 1938)
Johnson, Sarah Frances Studebaker (b. 27 Aug 1868 - d. 9 Nov 1950)
Jones, Cleo James (b. 1 May 1923 - d. 13 Oct 1998)
Jones, Dorothy Clinard (b. 17 Sep 1921 - d. 17 Feb 2006)
Jones, Eugenia H (b. 21 Jun 1881 - d. 25 Jan 1957)
Jones, Helen Moore (b. 9 Apr !916 - d. Jan 1996)
Jones, Mitchell Baxter (b. 1 Jun 1912 - d. 15 Nov 1996)
Jones, William F (b. 15 Dec 1877 - d. 15 Oct 1934)
Jordan, Archie Paul (b. 26 Oct 1924 - d. 17 Apr 2005)
Kanoy, Annie May (b. 1 Apr 1901 - d. 15 Jul 1994)
Kanoy, Fannie L May (b. 9 Apr 1876 - d. 1 Oct 1947)
Kanoy, Frances D (b. 15 Jan 1932 - d. 31 Jul 1996)
Kanoy, Fred B (b. 28 Jul 1900 - d. 25 Mar 1973)
Kanoy, Sheppard B (b. 26 Jun 1876 - d. 7 Jun 1956)
Kennedy, Bruce Darr (b. 3 Jan 1921 - d. 21 Mar 2003)
Kennedy, Callie R (b. 17 Mar 1930 - d. 10 Jan 1931)
Kennedy, Ethel C (b. 8 Nov 1893 - d. 26 May 1957)
Kennedy, Hannah Deaton (b. 18 Dec 1923 - d. 4 Jul 2004)
Kennedy, Lawrence Lee (b. 20 Feb 1894 - d. 21 Jun 1973)
Kennedy, Lelia Darr (b. 18 Jul 1896 - d. 25 Feb 1975)
Kennedy, McKinley (b. 1902 - d. 1988)
Kennedy, Nova B Proctor (b. 14 Oct 1901 - d. 2 Feb 1960)
Kennedy, Peggie A (b. 8 Mar 1932 - d. 12 Mar 1932)
Kennedy, R Theodore (b. 19 Nov 1888 - d. 31 Aug 1965)
Kennedy, Roland C (b. 1 Apr 1915 - d. 30 Jan 1996)
Lambeth, Bernard E (b. 14 Jan 1920 - d. 31 Jan 1982)
Lambeth, William Michael (b. Unknown - d. 29 May 1960)
Landreth, Hazel Pickens (b. 1902 - d. 1973)
Landreth, Walter L (b. 1903 - d. 1977)
Lee, Hubert F (b. 11 Apr 1050 - d. 24 Sep 1977)
Leonard, C Francis (b. 4 Oct 1933 - d. 5 Sep 1935)
Leonard, Charles S (b. 18 Aug 1887 - d. 15 Jan 1967)
Leonard, Emma S (b. 8 Oct 1878 - d. 8 May 1957)
Leonard, Ethel S (b. 20 Dec 1909 - d. 4 Jul 1927)
Leonard, Howard Wilson (b. 21 May 1936 - d. 29 May 1968)
Leonard, Inez Bates (b. 10 Jul 1915 - d. 30 Jul 2006)
Leonard, Iris (b. 1915 - d. 2006)
Leonard, J Van (b. 5 Sep 1938 - d. 19 Jan 1989)
Leonard, Pearl H (b. 21 Apr 1889 - d. 28 Jun 1964)
Leonard, Roby Edgar (b. 27 May 1912 - d. 12 Oct 1974)
Leonard, Sylvia Marie (b. 6 May 1962 - d. 12 Sep 1962)
Lewellyn, Clint L (b. 1 Dec 1910 - d. 31 Oct 1964)
Lewellyn, Minnie Darr (b. 29 Mar 1910 - d. 23 Oct 1983)
Long, Blande Vokley (b. 2 Dec 1904 - d. 20 Nov 1989)
Magee, Harvey J (b. 3 Feb 1897 - d. 27 Aug 1938)
Martin, Barbara J Kennedy (b. 11 Oct 1937 - d. 4 Nov 1972)
Martin, Davis Lee (b. 16 Dec 1937 - d. 28 Dec 1999)
McClean, Virgie (b. 27 Apr 1916 - d. 26 Jun 1991)
McCrary, Rosa (b. 27 Mar 1911 - d. 5 Aug 1942)
Meredith, Nancy Gail (b. 22 Aug 1944 - d. 22 Aug 1944)
Meredith, Thomas Victor (b. 23 Apr 1920 - d. 14 Jun 1997)
Metters, Elizabeth Jane Rule (b. 5 Dec 1840 - d. 25 Oct 1894)
Metters, James Franklin (b. 17 Aug 1829 - d. 20 Feb 1914)
Metters, Julia Grubb (b. 23 Feb 1873 - d. 15 Jan 1944)
Metters, Palestine (b. 31 Jan 1880 - d. 4 Jun 1945)
Metters, William Thomas (b. 28 May 1863 - d. 11 Mar 1935)
Meyers Ella Mar Everhart (b. 1 Jan 1884 - d. 20 Nov 1981)
Meyers, Ernest K (b. 2 Sep 1878 - d. 2 Mar 1946)
Meyers, Orris (b. 9 Dec 1904 - d. 19 Jul 1973)
Modlin, Doran McCoy (b. 4 Feb 1917 - d. 17 Oct 2002)
Morgan, Jason Michael (b. 28 Oct 1980 - d. 28 Oct 1980)
Morris, Dennie (b. 6 Dec 1877 - d. 26 Nov 1955)
Morris, Ida L (b. 4 Jun 1877 - d. 4 Aug 1961)
Motsinger, Anna Mae D Sink (b. 11 Mar 1917 - d. 8 Jan 1984)
Motsinger, Emma B (b. 30 Jul 1893 - d. 4 Jun 1964)
Motsinger, Hollis Fred (b. 5 May 1915 - d. 4 Feb 1982)
Motsinger, J Clay (b. 2 Sep 1890 - d. 3 Aug 1957)
Motsinger, Lillie Mae (b. 5 Mar 1910 - d. 12 Apr 1996)
Motsinger, Myrtle S (b. 23 Jul 1888 - d. 2 Mar 1958)
Motsinger, Raymond S (b. 21 Sep 1913 - d. 28 Jul 1960)
Motsinger, Robert E (b. 20 Sep 1887 - d. 30 Sep 1975)
Myers, Annie Crotts (b. 19 Jul 1909 - d. 5 Sep 1992)
Oakley, Rev Robert Lee Sr (b. 2 Sep 1927 - d. 14 Sep 1985)
Ore, Carrie Duggins (b. 9 Jun 1923 - d. 30 Jul 1990)
Ore, Jimmy G (b. 8 Jul 1949 - d. 29 Dec 1982)
Ore, William Grover (b. 10 Sep 1925 - d. 9 Jun 1996)
Parker, Clarence W (b. 20 Nov 1949 - d. 28 Mar 1974)
Parker, Edker Lee (b. 20 May 1919 - d. 18 Dec 1996)
Parker, Larry Eugene (b. 1 Jul 1943 - d. 14 Aug 1977)
Parker, Lillie Beck (b. 2 Dec 1917 - d. 19 Apr 1999)
Peek, Jessie Darr (b. 29 Dec 1907 - d. 23 Aug 1974)
Proctor, Raymond L (b. 28 Nov 1911 - d. 19 Jul 1927)
Proctor, Willie C (b. 18 Sep 1905 - d. 11 May 1925)
Ragan, Margaret Kennedy (b. 28 Dec 1917 - d. 14 Sep 1950)
Reese, Jessie Charles (b. 18 Apr 1933 - d. 18 Apr 1933)
Schneider, Michael Joseph (b. 25 Sep 1942 - d. 31 Oct 2004)
Shoe, David Alexander (b. 27 Oct 1898 - d. 3 Sep 1976)
Shoe, Maude Kanoy (b. 17 Aug 1905 - d. 12 Aug 1976)
Shouns, Walter Clifton (b. 20 Aug 1937 - d. 14 Dec 2006)
Sink, Anna Mae D Motsinger (b. 11 Mar 1917 - d. 8 Jan 1984)
Snyder, Adrian P (b. 2 Dec 1930 - d. 3 Jul 1932)
Sonner, James Early (b. 24 Feb 1918 - d. 19 Feb 1998)
Stone, Dollie C (b. 1889 - d. 1924)
Stone, Wade H (b. 1889 - d. 1930)
Tate, Robert Fairley (b. 7 Oct 1912 - d. 7 Jun 2003)
Thomason, Alice B (b. 27 Nov 1928 - d. 7 Dec 1933)
Thomason, W Fred (b. 8 Aug 1931 - d. 8 Aug 1931)
Wade, Dalton C (b. 23 Mar 1930 - d. 3 Oct 1981)
Wagner, Carleen Black (b. 1916 - d. 2007)
Wagner, James Elwood (b. 4 Jan 1915 - d. 26 Oct 1996)
Wagner, Joe Carl (b. 15 Oct 1938 - d. 22 Sep 1955)
Wagner, Joseph Daniel (b. 10 Nov 1877 - d. 23 May 1951)
Wagner, Sallie Hester C (b. 30 Jan 1881 - d. 5 May 1967)
Wagner, Susan J (b. 27 May 1860 - d. 2 Aug 1941)
Walser, Emery Nesbert (b. 21 Dec 1919 - d. 23 Sep 2003)
Walser, Minnie Vokley (b. 18 Jan 1920 - d. 22 Feb 1992)
Ward, Charles Winfred (b. 2 Feb 1936 - d. 10 Aug 2007)
Wilson, Franklyn Jonas (b. 26 Jun 1938 - d. 1 Apr 2006)
Yokler, Esther Perryman (b. 25 Jan 1917 - d. 26 Feb 2002)
Yokley, Cleston Edward (b. 1 Feb 1914 - d. 2 Feb 1995)
Yokley, David F (b. 27 Sep 1887 - d. 1 Nov 1978)
Yokley, Jacob N (b. 9 Nov 1848 - d. 15 Apr 1927)
Yokley, John H (b. 30 Nov 1878 - d. 23 Mar 1945)
Yokley, Lona B (b. 20 Aug 1898 - d. 12 May 1989)
Yokley, Luther F (b. 22 Sep 1884 - d. 28 Feb 1980)
Yokley, Mattie S (b. 28 Apr 1888 - d. 11 Jul 1946)
Yokley, Sarah E Leonard (b. 22 Dec 1845 - d. 27 Apr 1929)
Yokley, Winnie Leonard (b. 12 Apr 1879 - d. 6 May 1967)
Web page updated 13 May 2017
Index of All Cemeteries
Alphabetical Index of All Burials
Previous Page