Index of All Cemeteries
Alphabetical Index of All Burials
Previous Page
Use the following to search across all the cemeteries listed.
Example: "Smith, Roger" (yes, use the quotes)
007 GILES CHAPEL UNITED METHODIST CHURCH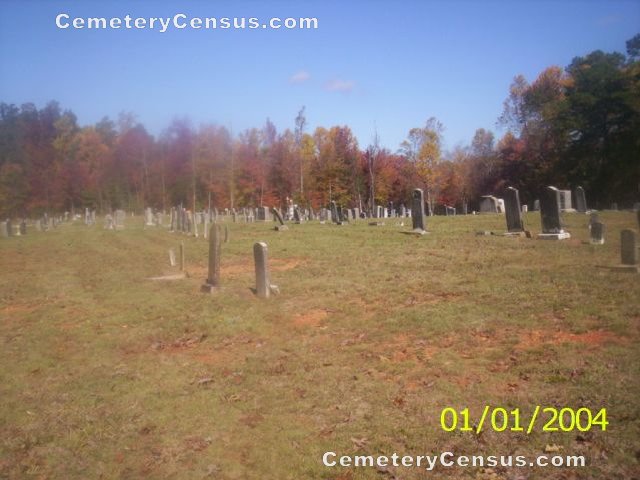 Location - on Giles Chapel Rd (SR-2218) between Gold Hill Rd (SR-2183) and Henley Country Rd (SR-2215).

Coordinates: 35d 44m 45.9s N; 79d 46m 30.8s W Click here for Google maps

Survey based on obituary listings provided by Wayne Ham and Laurell Ham, Randleman, NC in October 2009. Photographs by Wayne Ham in October 2009.


Alldred, Aaron (b. 16 Feb 1819 - d. 9 Feb 1894)
Alldred, Bennie B. (b. 22 Dec 1855 - d. 7 Feb 1888)
Alldred, Elizabeth (b. 9 Jan 1827 - d. 4 Dec 1914)
Alldred, Sara I. (b. 2 Mar 1851 - d. 25 Aug 1867)
Allred, A. C. (b. 24 Feb 1862 - d. 12 Nov 1937)
Allred, Anna L. (b. 1873 - d. 1951)
Allred, Berdie Leona (b. 26 Jun 1886 - d. 12 Feb 1890)
Allred, Claude R. (b. 27 Aug 1899 - d. 4 Nov 1943)
Allred, Cora (b. 1883 - d. 1950)
Allred, Cora L. Giles (b. 24 Jan 1863 - d. 18 Jan 1946)
Allred, Daniel M. (b. 15 Aug 1871 - d. 10 Oct 1905)
Allred, Daniel Macy (b. 27 Sep 1901 - d. 13 Nov 1901)
Allred, Dora (b. 26 Aug 1876 - d. 7 Oct 1905)
Allred, Dora L. (b. 31 Jan 1893 - d. 11 Dec 1905)
Allred, Ed F. (b. 23 Apr 1874 - d. 24 Apr 1937)
Allred, Eliza Jane (b. 10 May 1866 - d. 6 Mar 1883)
Allred, Elizah (b. 22 Dec 1820 - d. 19 Mar 1869)
Allred, Elizzy (b. 7 Feb 1826 - d. 29 Jun 1904)
Allred, Ellis E. (b. 1871 - d. 1921)
Allred, Emeline (b. 10 Jun 1851 - d. 25 Mar 1891)
Allred, Emma C. (b. 1857 - d. 1953)
Allred, Emma Pauline (b. 7 Nov 1890 - d. 9 Nov 1954)
Allred, George H. (b. 26 Aug 1858 - d. 18 Aug 1903)
Allred, Harvey E. (b. 11 Jun 1881 - d. 15 Nov 1905)
Allred, Infant (b. 1820 - d. 1820)
Allred, Infant (b. 6 Oct 1905 - d. 7 Oct 1905)
Allred, J. A. (b. 9 Feb 1856 - d. 11 Dec 1904)
Allred, J. C. (b. 14 Feb 1860 - d. 22 Apr 1907)
Allred, James H. (b. 1915 - d. 1993)
Allred, Jamie David (b. 28 Sep1980 - d. 25 Apr 1941)
Allred, Jannie (b. 28 Nov 1881 - d. 7 Dec 1904)
Allred, Jeremiah (b. 9 Mar 1824 - d. 12 Apr 1901)
Allred, John (b. 21 Jan 1853 - d. 18 Mar 1917)
Allred, John A. (b. 30 Jun 1888 - d. 12 Aug 1888)
Allred, John C. (b. 28 Apr 1861 - d. 18 Apr 1949)
Allred, John D. (b. 23 Mar 1857 - d. 28 Mar 1908)
Allred, John G. (b. 20 Jun 1794 - d. 23 Aug 1873)
Allred, John W. (b. 1846 - d. 1925)
Allred, Lacey Eugene (b. 18 Sep 1906 - d. 19 Jan 1969)
Allred, Lenoro (b. Unknown - d. 25 Apr 1866)
Allred, Leslie M. (b. 19 Dec 1901 - d. 1 May 1904)
Allred, Mae Davis (b. 21 Aug 1909 - d. 30 Jul 1990)
Allred, Makel Elizabeth (b. 1 Feb 1891 - d. 21 Nov 1987)
Allred, Mary A. (b. 19 Dec 1852 - d. 1884)
Allred, Mary C. (b. Unknown - d. 19 Nov 1866)
Allred, Minnie G. (b. 1872 - d. 1903)
Allred, Myrtle (b. 11 Feb 1906 - d. 8 Jul 1999)
Allred, O. Woodrow (b. 21 Jun 1918 - d. 7 Apr 1993)
Allred, Oprah (b. 21 Apr 1827 - d. 13 Sep 1894)
Allred, Oscar S. (b. 1870 - d. 1934)
Allred, Rebecca (b. 7 Dec 1866 - d. 5 Jun 1897)
Allred, Ruben Lazelle (b. 7 Jun 1894 - d. 14 Oct 1976)
Allred, S. A. (b. 1868 - d. 1925)
Allred, S. Florinda York (b. 1848 - d. 1828)
Allred, Thomas J. (b. 7 Jun 1858 - d. 16 Feb 1913)
Allred, Thomas P. (b. 1 Oct 1886 - d. 28 Aug 1920)
Allred, Zella S. (b. 19 Aug 1874 - d. 6 Aug 1944)
Armstrong, Ida Mae Jordan (b. 5 Jan 1895 - d. 23 Nov 1977)
Armstrong, Ida Simpson (b. 24 Oct 1855 - d. 16 May 1937)
Armstrong, Jefferson Davis (b. 19 Aug 1861 - d. 29 Dec 1945)
Armstrong, Louard P. (b. 19 Aug1874 - d. 30 Mar 1893)
Armstrong, Martha E. (b. 2 May 1836 - d. 6 Aug 1927)
Armstrong, Thomas E. (b. 24 Apr 1892 - d. 6 May !893)
Arthur, Essie (b. 15 Dec 1925 - d. 15 May 2000)
Arthur, Infant Son (b. Unknown - d. 15 Nov 1938)
Arthur, Solomon (b. 7 Sep 1892 - d. 9 Jan 1958)
Ashworth, Lucy D. (b. 8 Nov 1857 - d. 5 Jun 1909)
Ashworth, William R. (b. 17 Feb 1869 - d. 31 Jul 1900)
Auman, Kaci Erin (b. 9 Jul 1990 - d. 5 Jun 2003)

Bailey, Elizabeth (b. 27 Dec1856 - d. 10 Apr 1893)

Bailey, Mary Ann (b. 24 Nov 1888 - d. 6 Oct 1890)

Bailey, Willie (b. 4 Jun 1917 - d. 10 Apr 1977)

Barker, Emily J. (b. 6 Jan 1851 - d. 8 May 1877)

Bean, Allen (b. 1863 - d. 1936)

Bean, Amy Williams (b. 15 Dec 1856 - d. 28 Sep 1928)

Bean, Charles Henry (b. 24 Jul 1921 - d. 23 Aug 2007)

Bean, Cicero H. (b. 3 Aug 1856 - d. 13 Jul 1934)

Bean, Clara Conner (b. 20 Feb 1875 - d. 7 May 1956)

Bean, Claudee C. (b. 1899 - d. 1960)

Bean, Ernest Lee (b. 1898 - d. 1839)

Bean, Frank E. (b. 11 Aug 1869 - d. 9 Jan 1946)

Bean, Gladys Jarrell (b. 2 Jan 1929 - d. 24 Jul 1980)

Bean, John B. (b. 1893 - d. 1975)

Bean, John H. (b. 28 Apr 1892 - d. 29 Sep 1918)

Bean, Lala (b. 1890 - d. 1907)

Bean, Mary E. (b. 21 May 1852 - d. 26 Nov 1917)

Bean, Mary Yow (b. 1865 - d. 1944)

Beane, Annie H. (b. 1895 - d. 1979)

Beane, William H. (b. 1894 - d. 1953)

Beck, Charlie L. (b. 24 Apr 1861 - d. 24 Sep 1929)

Beck, Franklin Reed (b. 11 Mar 1889 - d. 24 Sep 1973)

Beck, Hilda Rose (b. 19 Apr 1923 - d. 24 Jul 1929)

Beck, James A. (b. 28 Mar 1946 - d. 7 Nov 1946)

Beck, Janettie Morgan (b. 13 May 1895 - d. 15 Sep 1930)

Beck, Martha J. (b. 10 Jul 1913 - d. 11 Jul 1914)

Beck, Martha J. (b. 2 Feb 1858 - d. 6 May 1922)

Benbow, Phil Walton (b. 24 Sep 1919 - d. 29 Aug 1986)

Berkeley, Larry Wayne (b. 20 Dec 1945 - d. 3 Apr 1947)

Berkeley, Lula Brady (b. 18 Nov 1888 - d. 1 Feb 1946)

Bingham, James H. (b. 10 Jan 1911 - d. 17 Sep 2000)

Bingham, Margaret H. (b. 13 Jul 1915 - d. 22 Aug 1966)

Boling, Infant (b. Unknown - d. 5 May 1911)

Bonkemeyer, C. E. (b. 13 Jun 1871 - d. 25 Jan 1941)

Bonkemeyer, Ethel Laughlin (b. 8 Nov 1872 - d. 2 Feb 1949)

Bonkemeyer, G. (b. 3 May 1826 - d. 25 Dec 1894)

Bonkemeyer, G. Adolphus (b. 1876 - d. 1937)

Bonkemeyer, G. R. (b. 1867 - d. 1939)

Bonkemeyer, George H. (b. 31 Aug 1901 - d. 30 Jan 1902)

Bonkemeyer, Lacie A. (b. 22 Aug 1893 - d. 5 Aug 1995)

Bonkemeyer, Nammie E. (b. 1868 - d. 1942)

Bonkemeyer, Nancy J. (b. 1 May 1867 - d. 6 Feb 1929)

Bonkemeyer, Numa R. (b. 25 Apr 1891 - d. 10 Jun 1892)

Bonkemeyer, Sarah (b. 12 Oct 1834 - d. 3 Jan 1910)

Bonkemeyer, Sarah E. (b. 25 Jun 1903 - d. 28 Jun 1904)

Bonkemeyer, Thomas J. (b. 14 Mat 1863 - d. 19 Apr 1940)

Brady, Martha (b. 1869 - d. 1954)

Brady, Barney B. (b. 12 Oct 1841 - d. 29 Aug 1914)

Brady, Isabelle (b. 1 Jul 1883 - d. 14 Apr 1940)

Brady, John (b. 1865 - d. 1934)

Brady, Mary L. (b. Unknown - d. 25 Jan 1897)

Brady, Nertie O. (b. Unknown - d. 20 Nov 1893)

Bray, Bertie L. (b. 16 Jun 1884 - d. 19 Jun 1926)

Bray, Edith (b. 1908 - d. 1908)

Bray, Idell M. (b. 20 Jan 1917 - d. 1 May 1997)

Bray, Kathleen (b. 14 Sep 1914 - d. 16 Jun 1991)

Bray, M. Leon (b. 25 Apr 1926 - d. 15 Sep 1930)

Bray, W. Luris (b. 12 Nov 1884 - d. 15 Oct 1952)

Brown, Malinda M. (b. 1852 - d. 1913)

Brown, Verda Viola (b. 10 Apr 1903 - d. 10 Jun 1904)

Bulla, Della Howell (b. 7 Feb 1884 - d. 8 Oct 1954)

Bulla, Hattie Hodge (b. 31 Oct 1891 - d. 20 Apr 1970)

Bulla, Infant (b. 2 Feb 1912 - d. 7 Feb 1912)

Bulla, William Harvey (b. 30 Jan 1890 - d. 26 Feb 1974)

Bullin, Lester Burton (b. 24 Aug 1924 - d. 10 Aug 2002)

Bullins, Cora E. (b. 5 Feb 1902 - d. 15 Jan 1903)

Burns, Em (b. 14 Jul1804 - d. 1 Feb 1898)

Burns, Julia A. Rollins (b. 15 Jan 1859 - d. 29 Oct 1937)

Burns, M. J. (b. 31 Jul 1827 - d. 19 Feb 1895)

Burns, William M. (b. 2 Oct 1862 - d. 13 Mar 1916)

Burrow, Alma Ferree (b. 18 Sep 1894 - d. 13 Feb 1987)

Burrow, Annie York (b. 1897 - d. 1974)

Burrow, Hal D. (b. 15 Feb 1924 - d. 28 Mar 1924)

Burrow, Issac Caney (b. 1894 - d. 1958)

Burrow, James Paul (b. 13 Dec1911 - d. 14 May 1973)

Burrow, Lona Faye (b. 27 Feb 1930 - d. 7 Jun 1930)

Burrow, Rona Myrtle Williamson (b. 24 Jul 1911 - d. 4 Feb 2006)

Burrows, W. Clauze (b. 10 Aug 1895 - d. 3 APr 1971)

Cagle, Infant (b. Unknown - d. 14 Mar 1921)

Cagle, Infant (b. 8 Sep 1924 - d. 27 Sep 1924)

Cagle, Infant (b. 12 Sep 1926 - d. 14 Sep 1924)

Carroll, John W. (b. 29 Dec 1864 - d. 2 Nov 1889)

Carroll, Sallie E. (b. 31 Aug 1866 - d. 22 Jan 1938)

Carter, Hugh L. (b. 31 Jan 1888 - d. 27 Dec 1952)

Carter, Lulu S. (b. 1888 - d. 1940)

Chandler, Fleta Liona (b. 30 Oct 1902 - d. 31 May 1904)

Chandler, H. F. (b. 26 Feb 1880 - d. 21 Sep 1905)

Chrisco, Ernest Edward (b. 16 Jun 1931 - d. 11 Jul 2004)

Chrisco, Mary Frances Yow (b. 19 Jun 1939 - d. 30 Nov 2003)

Clapp, Edmor B. (b. 17 Sep 1897 - d. 20 May 1899)

Clapp, Ethel I. (b. 4 Feb 1895 - d. 14 may 1896)

Clark, Mary A. (b. 10 Jul 1922 - d. 24 Jun 1998)

Clark, Victor M. (b. 4 Sep 1910 - d. 8 Sep 1988)

Coble, Clay (b. 8 May 1911 - d. 5 Jan 1912)

Coble, Darrell Eugene (b. 2 Jan 1945 - d. 31 Jan 1988)

Coble, Dora L. (b. 28 Jun 1887 - d. 16 Sep 1938)

Coble, George E. (b. 1 Feb 1885 - d. 12 Sep 1953)

Coble, Isabell (b. 1853 - d. 1935)

Coble, James P. (b. Unknown - d. 10 Sep 1951)

Coble, James Roy (b. 26 Dec 1908 - d. 6 Nov 1990)

Coble, Joanna (b. 28 Jan 1890 - d. 29 Aug 1922)

Coble, John W. (b. 22 Apr 1915 - d. 10 May 1925)

Coble, Luna Chrisio (b. 14 Nov 1907 - d. 2 Dec 1974)

Coble, Paul E. (b. 18 Sep 1920 - d. 14 Jun 1988)

Coble, Ruth K. (b. 26 Nov 1924 - d. 11 Dec 1989)

Coble, Samuel S. (b. 1851 - d. 1925)

Cockman, Ethel C. (b. 2 Nov 1912 - d. 22 Apr 1986)

Cockman, Floyd (b. Unknown - d. 2 Jan 1946)

Cockman, Phyllis (b. 26 Mar 1939 - d. 25 Mar 1942)

Cockman, R. W. Clyde (b. 10 Apr 1913 - d. 4 Apr 1978)

Cockman, Rebecca (b. 23 Jan 1947 - d. 24 Nov 1952)

Coltrane, Connie C. (b. 26 May 1926 - d. 29 Sep 1926)

Conner, Addie R. (b. 1878 - d. 1963)

Conner, Bertha Luck (b. 22 Jul 1880 - d. 15 Jul 1932)

Conner, Commodore (b. 15 May 1854 - d. 25 Sep 1913)

Conner, Edgar (b. May 1905 - d. Oct 1905)

Conner, Elizabeth (b. 11 Sep 1855 - d. 5 Oct 1929)

Conner, Henritta Jarrett (b. 7 Mar 1915 - d. 9 Aug 2004)

Conner, Idal (b. 22 Nov 1898 - d. 1 Jul 1899)

Conner, Infant (b. Unknown - d. 1929)

Conner, Infant (b. Unknown - d. 9 Mar 1927)

Conner, J. W. (b. 2 Feb 1830 - d. 15 Nov 1905)

Conner, John W. (b. 18 Mar 1865 - d. 2 Aug 1944)

Conner, Louella (b. 19 Apr 1876 - d. 12 Feb 1904)

Conner, Mildred L. (b. 30 Jul 1915 - d. 8 Oct 1917)

Conner, Nettie Brown (b. 15 Apr 1875 - d. 19 Jun 1975)

Conner, Sironie (b. 1893 - d. 1905)

Conner, W. Horace (Rev.) (b. 1914 - d. 1959)

Conner, William M. (b. 24 Dec 1882 - d. 26 Mar 1942)

Conner, William T. (b. 1879 - d. 1928)

Connor, Franklin (b. Aug 1842 - d. 16 Nov 1908)

Connor, George H. (b. 1870 - d. 1871)

Connor, Infant (b. 1887 - d. 1887)

Connor, John H. (Rev.) (b. 25 Sep 1851 - d. 31 Jul 1916)

Connor, John Milton (b. Unknown - d. 26 Apr 1900)

Connor, Margaret A. (b. 1846 - d. 1899)

Connor, Margaret Gordon (b. 1840 - d. 15 Apr 1902)

Connor, Soinda R. (b. 13 Apr 1844 - d. 13 Apr 1916)

Cox, Annas Miller (b. 7 Mar 1876 - d. 8 Jun 1961)

Cox, Anthony Worth (b. 21 Jan 1955 - d. 25 Oct 2008)

Cox, Franklin T. (b. 3 Jul 1859 - d. 2 Jun 1940)

Cox, Mozell M. (b. 1892 - d. 1979)

Cox, Oscar G. (b. 1882 - d. 1954)

Cox, Paul William (b. 20 Sep 1928 - d. 24 Oct 2008)

Cranford, A. Whitfield (b. 1897 - d. 1951)

Cranford, Doris Irene (b. 4 Mar 1929 - d. 8 Mar 1929)

Cranford, James Ray Von (b. 9 Feb 1933 - d. 9 Feb 1933)

Cranford, Minnie Rich (b. 29 Sep 1899 - d. 1 Sep 1990)

Cranford, Paul W. (b. 6 Sep 1915 - d. 12 Aug 1962)

Craven, Claudia (b. 1 Sep 1853 - d. 16 Jun 1892)

Craven, Nora Jean (b. 13 Jan 1940 - d. 25 Feb 1999)

Cross, A. Van (b. Oct 1863 - d. Mar 1932)

Cross, Adelia (b. 1845 - d. 1894)

Cross, Alice F. (b. Jun 1860 - d. Jan 1929)

Cross, Alma (b. 1886 - d. 1900)

Cross, Clover J. (b. 20 Jan 1790 - d. 26 Jan 1844)

Cross, Elvina (b. 1859 - d. 1933)

Cross, Lucy J. (b. 4 Jul 1857 - d. 23 Nov 1920)

Cross, Montia (b. 1889 - d. 1890)

Crutchfield, Colon E. (b. 16 Aug 1872 - d. 25 Jun 1895)

Crutchfield, Elva S. Smith (b. 31 Aug 1845 - d. 12 Oct 1909)

Crutchfield, Fred C. (b. 27 Sep 1877 - d. 15 Mar 1942)

Crutchfield, William H. (b. 16 Feb 1866 - d. 12 Nov 1882)

Curtis, Andrew J. (b. 6 Jun 1853 - d. 21 Sep 1935)

Curtis, Minnie Bean (b. 18 Apr 1881 - d. 19 Apr 1963)

Dailey, Delphina (b. Oct 1820 - d. 26 Apr 1885)

Dailey, Zebidel (b. 30 Oct 1820 - d. 19 May 1884)

Dallas, Lucy McCombs (b. 2 May 1900 - d. 11 Nov 1976)

Dallas, Robert Henry (b. 4 Mar 1896 - d. 27 Feb 1944)

Davis, Alberts S. (b. 8 Aug 1900 - d. 2 May 1972)

Davis, Albery Morris (b. 19 Nov 1921 - d. 1 Sep 1982)

Davis, Alfred (b. 14 Feb 1804 - d. 3 Jan 1876)

Davis, Carrie S. (b. 28 Sep 1878 - d. 18 Sep 1968)

Davis, Charles H. (b. 27 Jul 1876 - d. 29 Sep 1929)

Davis, Diana (b. 22 Nov 1817 - d. 13 Apr 1887)

Davis, Elizebeth (b. 27 Feb 1828 - d. 2 Apr 1881)

Davis, Elsie Iola (b. 15 Apr 1912 - d. 13 Jul 1913)

Davis, Emmer Lamb (b. 1871 - d. 1918)

Davis, Ethel M. (b. 13 Aug 1884 - d. 24 Jan 1894)

Davis, Fannie Brady (b. 7 Sep 1877 - d. 9 Jan 1940)

Davis, Georgia Carroll (b. 1889 - d. 1962)

Davis, Helen Hussey (b. 18 Oct 1910 - d. 15 Oct 2000)

Davis, Huward Lemuse (b. 31 Jan 1911 - d. 11 Jun 1972)

Davis, James (b. Unknown - d. 3 Mar 1934)

Davis, Jeff O. (b. 4 Feb 1916 - d. 29 May 1977)

Davis, Jemima (b. 20 Jan 1801 - d. 10 Feb 1879)

Davis, John C. (b. 4 Aug 1914 - d. 24 Aug 1995)

Davis, John Council (b. 28 Jun 1899 - d. 27 Jan 1968)

Davis, John Melton (b. 1871 - d. 1958)

Davis, John Phillips (b. 10 Jan 1936 - d. 14 Nov 1936)

Davis, John R. (b. 1890 - d. 1969)

Davis, Mary Ann (b. Unknown - d. 20 Nov 1916)

Davis, Mary Hinshaw (b. 1893 - d. 1971)

Davis, Olive (b. 14 Feb 1912 - d. 5 Mar 1912)

Davis, Olive E. (b. 6 Dec 1858 - d. 27 Nov 1886)

Davis, Pauline C. (b. 1905 - d. 1921)

Davis, R. Harrison (b. 1888 - d. 1988)

Davis, Sally Diffee (b. 1827 - d. 1876)

Davis, Sara Oleta (b. 19 Jul 1924 - d. 11 Aug 2005)

Denny, Alfred H. (b. 20 Oct 1905 - d. 29 Sep 1906)

Dick, Daniel Alvin (b. 23 Jul 1966 - d. 3 Jul 2008)

Diffee, A. Hubert (b. 28 May 1869 - d. 16 Jan 1944)

Diffee, Alfred M. (b. 1846 - d. 1892)

Diffee, Bertie Leora (b. 9 Dec 1896 - d. 14 Dec 1985)

Diffee, Bessie Angie (b. Unknown - d. 22 Jan 1950)

Diffee, Donna Lee (b. 1873 - d. 1875)

Diffee, Hannah L. (b. 12 Feb 1849 - d. 2 Dec 1929)

Diffee, Isaac A. (b. 21 May 1825 - d. 3 Sep 1846)

Diffee, James C. (b. 1833 - d. 1863)

Diffee, James I. (b. 22 Jan 1847 - d. 8 Apr 1925)

Diffee, Lorina Allred (b. 1804 - d. 1880)

Diffee, Louise L. (b. 2 Feb 1875 - d. 2 Jul 1959)

Diffee, Rachel (b. 1838 - d. 1872)

Diffee, Tabitha J. Lamb (b. 1848 - d. 1876)

Diffee, Temperance C. (b. Unknown - d. 13 Jul 1887)

Diffee, William (b. 1802 - d. 1873)

Ellington, Augusta Ann Jarrett (b. 8 Aug 1865 - d. 7 Dec 1954)
2nd Wife of Rufus Benfield Ellington. Daughter of Julius Jarrett and Winnie Hughs Jarrett

Evans, Annie J Kinney (b. 9 Jul 1871 - d. 2 Aug 1951)

Evans, G. P. (b. 3 Jul 1839 - d. 5 Jan 1929)

Evans, George P. (b. 23 Oct 1889 - d. 23 Jul 1900)

Evans, J. Lindsay (b. 29 Jun 1860 - d. 9 Sep 1944)

Evans, Margaret (b. 9 Mar 1879 - d. 1 Apr 1896)

Evans, Roxanna J. (b. 5 Apr 1859 - d. 26 Dec 1911)

Ferree, Bessee J. (b. Unknown - d. 4 Jul 1981)

Ferree, Calvin M. (b. 16 Apr 1854 - d. 17 Dec 1926)

Ferree, Daniel (b. 1646 - d. 1708)

Ferree, Daniel (b. 1760 - d. 1803)

Ferree, Daniel W. (b. 1846 - d. 1904)

Ferree, Ephraim (b. Unknown - d. 1768)

Ferree, Evert M. (b. Unknown - d. Apr 1894)

Ferree, Fabeus A. (b. Unknown - d. 9 Sep 1896)

Ferree, Ferman M. (b. Unknown - d. 22 May 1888)

Ferree, Infant (b. 18 Nov 1888 - d. 25 Nov 1888)

Ferree, John (b. 1685 - d. 1769)

Ferree, Madam Marie Warenbuer (b. 1653 - d. 1716)

Ferree, Mary E. (b. 21 Sep 1860 - d. 23 Nov 1949)

Ferree, Mary Ethel (b. 1 Dec 1892 - d. 30 May 1898)

Ferree, Mary J. (b. 1855 - d. 1940)

Ferree, Mary Musgrave (b. 1685 - d. 1737)

Ferree, Priseilla Ward (b. 1758 - d. 1850)

Ferree, Rebecca (b. 1730 - d. 1801)

Ferree, Reubon F. (b. 6 Jan 1895 - d. 24 May 1910)

Ferree, Sheman Fernado (b. 3 Jun 1877 - d. 26 Jun 1902)

Ferree, Zolomon (b. 1730 - d. 1782)

Foster, George T., Sr. (b. 29 Mar 1927 - d. 26 Jul 1980)

Foster, James T. (b. 20 May 1920 - d. 29 Oct 1958)

Foster, Jessie Hill (b. 5 Jan 1902 - d. 6 Jun 1960)

Foster, Tyson John (b. 13 Apr 1897 - d. 1 Dec 1954)

Free, Aseneth (b. 10 May 1849 - d. 1861)

Free, Kissa M. (b. 2 Jun 1822 - d. 4 Aug 1885)

Free, Mahen A. (b. 26 Mar 1828 - d. 23 may 1862)

Free, Malcum (b. 7 Jul 1871 - d. 25 may 1872)

Free, Mary Winnifred (b. 21 Jan 1849 - d. 14 Oct 1852)

Free, Mary Wise (b. 18 Sep 1794 - d. 4 Apr 1890)

Free, S. C. (b. 7 Apr !846 - d. 16 Dec 1870)

Free, Samuel (b. 20 Aug 1817 - d. 5 Jul 1899)

Free, Susanna (b. 1859 - d. 1861)

Freeman, Charles Donald (b. 13 Dec 1929 - d. 14 Nov 1936)

Freeman, Charles Terrell (b. 4 Oct 1890 - d. 12 Jun 1967)

Freeman, Cora P. (b. 17 Sep 1918 - d. 3 Mar 1996)

Freeman, Joe Terrell (b. 18 Feb 1921 - d. 20 Jan 1968)

Freeman, Mary Elizabeth White (b. 29 Jun 1890 - d. 24 Feb 1976)

Freeman, Thoburns (b. 28 Oct 1903 - d. 28 Jan 1990)

Garrett, Ida (b. 24 Jul 1881 - d. 14 Oct 1918)

Garrett, Mary A. Allred (b. 6 Dec 1842 - d. 24 Feb 1926)

Garrett, Robert Julian (b. 3 Sep 1835 - d. 18 Dec 1899)

Garrett, Rowland H. (b. 9 Apr 1904 - d. 21 Sep 1905)

Giles, Beracllar (b. Unknown - d. 28 Jul 1862)

Giles, Elizabeth J. (b. Unknown - d. 10 Jan 1887)

Giles, Milton (b. Unknown - d. 99 Mar 1866)

Giles, Nancy J. (b. 18 Jan 1847 - d. 10 Feb 1893)

Gillis, James Nash (b. 30 Nov 1914 - d. 29 Mar 1970)

Glasgow, Alton L. (b. Unknown - d. 7 Aug 1889)

Glasgow, G. T. (b. 20 Mar 1869 - d. 19 Feb 1920)

Glasgow, J. R. (b. Unknown - d. 11 Jan 1915)

Glasgow, Martha (b. 27 Dec 1821 - d. 22 Nov 1912)

Glasgow, Sarah E. (b. 1855 - d. 1899)

Glasgow, Taner F. (b. Unknown - d. 10 Jul 1927)

Goins, Nella L. (b. 12 Dec 1877 - d. 22 Aug 1942)

Gordon, Nancy (b. 1884 - d. 1904)

Gray, Dwight Lee (b. 18 Feb 1955 - d. 12 Dec 1966)

Greene, Agnes Bonkemeyer (b. 29 May 1921 - d. 1 May 2006)

Greene, June P. (b. 16 Dec 1921 - d. 4 Sep 1989)

Halcomb, Glenna Bell Yow (b. 22 Jan 1920 - d. 16 May 1975)

Hall, Bobbit S. (b. Unknown - d. 28 Sep 1893)

Hall, Henry Aziray (b. 3 Aug 1876 - d. 17 Aug 1895)

Hall, John L. (b. Unknown - d. 24 Aug 1887)

Hall, Mary Jane (b. 18 Aug 1836 - d. 26 Nov 1885)

Hamilton, James F. (b. 6 Feb 1851 - d. 7 May 1924)

Hamilton, Sarah E. (b. 12 Oct 1851 - d. 19 Jan 1906)

Harrison, A. Douglas (b. 1878 - d. 1956)

Harrison, A. T. (b. 4 Sep 1851 - d. 20 Oct 1897)

Harrison, Baby (b. 4 Apr 1899 - d. 4 Apr 1899)

Harrison, Cora P. (b. 1888 - d. 1969)

Harrison, Irene (b. 2 Feb 1902 - d. 6 Feb 1902)

Harrison, Joseph Paul (b. 1918 - d. 1967)

Harrison, Lydia A. (b. 20 Mar 1848 - d. 1905)

Heileg, Elonder I. (b. 13 Dec 1848 - d. 30 Dec 1899)

Heileg, James T. (b. 1 Sep 1872 - d. 27 Jan 1940)

Heileg, Johnathan (b. 24 Dec 1840 - d. 16 Jul 1912)

Heileg, Lueler P. (b. 18 May 1871 - d. 30 Oct 1871)

Heileg, Martha M. (b. 8 Jan 1880 - d. 25 Jun 1900)

Heileg, Sarah E. (b. 3 Jan 1874 - d. 7 Feb 1895)

Heileg, Victoria P. (b. 9 Mar 1884 - d. 27 Jan 1899)

Heileg, William L. (b. 4 Dec 1877 - d. 11 Dec 1900)

Heileg, Winzie G. (b. 14 May 1894 - d. 18 May 1894)

Hendricks, George W. (b. 1871 - d. 1931)

Hendricks, Jacob (b. Unknown - d. 7 Nov 1897)

Hendricks, Julia (b. 1869 - d. 1945)

Hendricks, Kyle Thomas (b. 11 Nov 1902 - d. 10 Jul 1903)

Hendrix, Susan M. (b. 12 May 1831 - d. 9 Jun 1910)

Henson, Etta (b. 22 Jul 1909 - d. 20 Apr 1986)

Henson, Henry A. (b. 27 May 1876 - d. 2 Mar 1935)

Henson, Louetta C. (b. 22 May 1885 - d. 14 Apr 1966)

Henson, Roland Taft (b. 20 May 1909 - d. 13 Nov 1976)

Henson, Roy C. (b. 18 Sep 1876 - d. 16 Feb 1952)

Henson, Sarah M. (b. 12 Aug 1901 - d. 13 Nov 1901)

Hill, Charles (b. 7 Feb 1898 - d. 19 Jul 1898)

Hill, Daniel W. (b. 3 Aug 1859 - d. 28 Jul 1933)

Hill, E. L. (b. 15 Sep 1820 - d. 27 Dec 1893)

Hill, Florence (b. 1925 - d. 1925)

Hill, Infant (b. 1925 - d. 1925)

Hill, Margaret (b. 21 Mar 1865 - d. 24 Sep 1905)

Hill, Marquis A. (b. 20 Jun 1881 - d. 18 Nov 1893)

Hill, Martha Willie (b. 3 Jun 1870 - d. 9 Jul 1918)

Hill, Parker (b. 1 May 1896 - d. 9 Jan 1946)

Hill, Roger (b. 16 Sep 1905 - d. 24 May 1906)

Hill, Roland (b. 16 Sep 1905 - d. 24 May 1906)

Hill, Rosa (b. 16 Sep 1905 - d. 22 Sep 1906)

Hill, Zula (b. 1870 - d. 1932)

Hinshaw, A. Arla (b. 25 May 1875 - d. 6 Apr 1953)

Hinshaw, Clyde (b. 28 Nov 1912 - d. 1 Jun 1914)

Hinshaw, Colvin M. (b. 2 Jun 1915 - d. 23 Jun 1915)

Hinshaw, Dora Y. (b. 18 Jan 1894 - d. 6 Jun 1979)

Hinshaw, Elda A. (b. 8 Jul 1877 - d. 12 Apr 1936)

Hinshaw, Ellen Maine Hodge (b. 9 Apr 1877 - d. 2 Dec 1956)

Hinshaw, Emma Elizabeth (b. 1 Apr 1885 - d. 6 Sep 1948)

Hinshaw, Estelle Allred (b. 30 Dec 1882 - d. 18 Apr 1967)

Hinshaw, Ezra (b. 23 Jan 1910 - d. 3 Jun 1911)

Hinshaw, George N. (b. 8 Mar 1869 - d. 12 Dec 1935)

Hinshaw, Hal Leonard (b. 18 Jul 1932 - d. 12 May 1979)

Hinshaw, Infant (b. Unknown - d. 1 Jan 1907)

Hinshaw, Issac Worth (b. 31 Dec 1922 - d. 11 Jan 2001)

Hinshaw, John F. (b. 24 Mar 1879 - d. 2 Apr 1951)

Hinshaw, M. Elwood (b. 2 Sep 1873 - d. 2 May 1960)

Hinshaw, Malphese F. (b. 23 May 1887 - d. 7 Apr 1969)

Hinshaw, Myrtle (b. 9 Nov 1900 - d. 18 Oct 1919)

Hinshaw, Nancy J. (b. 6 Jan 1845 - d. 17 Mar 1920)

Hinshaw, Nannie B. Adams (b. 6 Apr 1874 - d. 22 Jun 1952)

Hinshaw, Oliver Bascom (b. 13 May 1887 - d. 30 Jun 1963)

Hinshaw, Thomas J. (b. 23 Jul 1879 - d. 30 Jul 1935)

Hinshaw, Velna E. (b. 28 Feb 1895 - d. 8 Jan 1958)

Hinshaw, Zebebee M. (b. 8 Nov 1844 - d. 9 Jul 1919)

Hinshaw, Zula B. (b. 5 Oct 1906 - d. 3 Jan 1989)

Hinson, Infant Daughter (b. Unknown - d. 3 Sep 1913)

Hinson, Mary R. (b. 1 May 1873 - d. 21 Dec 1926)

Hodge, Amanda L. (b. 13 Nov 1854 - d. 16 Aug 1926)

Hodge, John Lemuel (b. 5 Dec 1884 - d. 3 Jun 1933)

Hodge, William Branson (b. 22 Nov 1853 - d. 27 Jan 1916)

Hodge, William L. (b. 5 Jul 1881 - d. 2 Jan 1946)

Honeycutt, Liveritt (b. 27 Sep 1960 - d. 23 Jan 1961)

Honeycutt, Virginia (b. 1912 - d. 1995)

Hooker, R. Oliver (b. 6 May 1904 - d. 12 Feb 1985)

Hooker, Virgie Hinshaw (b. 23 Jun 1908 - d. 1 Mar 1972)

Howell, Cora R. (b. 1882 - d. 1972)

Howell, James A. (b. 1878 - d. 1957)

Howell, John W. (b. 2 Jan 1838 - d. 7 Jan 1936)

Howell, Sarah Frances Yancey (b. 18 Feb 1843 - d. 22 May 1926)

Hughes, Augusta A. (b. 29 Apr 1873 - d. 5 Dec 1926)

Hughes, Penuel (b. 14 Jan 1824 - d. 15 Dec 1907)

Hughes, Raella W. (b. 16 Jun 1860 - d. 10 Feb 1904)

Hughes, Sidney A. (b. 12 May 1862 - d. 15 Jul 1926)

Hughes, Susannah (b. Unknown - d. 15 Oct 1898)

Hulin, Boniar B. (b. 17 Jun 1892 - d. 29 May 1985)

Hulin, Kinney W. (b. 18 Dec 1884 - d. 5 Apr 1971)

Hurley, Allie N. (b. 22 Oct 1908 - d. 14 Jul 1909)

Hurley, Annee E. (b. 1 Jun 1899 - d. 8 Nov 1957)

Hurley, Arthur (b. 20 May 1883 - d. 18 Mar 1886)

Hurley, Bessie A. (b. 1 Aug 1884 - d. 19 May 1960)

Hurley, Carl C. (b. 17 Nov 1900 - d. 10 Sep 1972)

Hurley, Edward Joe (b. Unknown - d. 1954)

Hurley, James Madison (b. 14 Oct 1849 - d. 15 Feb 1933)

Hurley, James W. (b. 1 Jan 1910 - d. 21 Jul 1944)

Hurley, Lesley H. (b. 18 Dec 1920 - d. 21 Feb 1968)

Hurley, Mamie Marie (b. 14 Aug 1926 - d. 15 Dec 1926)

Hurley, Mar Coe (b. 2 Oct 1878 - d. 26 Jun 1962)

Hurley, Margaret (b. 27 Aug 1852 - d. 15 Oct 1905)

Hurley, Mary Madeline (b. 18 Jul 1922 - d. 23 Feb 1999)

Hurley, Presilla (b. 19 Jun 1881 - d. 5 Jun 1882)

Hurley, Randolph L. (b. 23 Apr 1876 - d. 28 Jun 1935)

Hurley, Wade McCoy (b. 7 Oct 1912 - d. 30 Oct 1968)

Hurley, William A. (b. 14 Aug 1874 - d. 24 Nov 1950)

Isley, Infant (b. 17 May 1904 - d. 18 May 1904)

Isley, Oleta (b. 8 Feb 1912 - d. 6 Sep 1912)

Jackson, Infant (b. 20 Oct 1898 - d. 20 Oct 1898)

James, Lillian B. Davis (b. 17 Nov 1902 - d. 30 Jul 1903)

James, Thomas (b. 29 Mar 1829 - d. 25 Jun 1903)

Jarrel, Grady, Sr. (b. 15 Jun 1913 - d. 16 Jan 1976)

Jarrel, Margaret C. (b. 24 Oct 1915 - d. 27 Nov 1995)

Jarrell Lindo (b. 17 Sep 1885 - d. 9 Mar 1962)

Jarrell, Beatrice C. (b. 18 Oct 1905 - d. Aug 1938)

Jarrell, Bub (b. 22 Sep 1906 - d. 2 Apr 1966)

Jarrell, C. Spencer (b. 18 Apr 1924 - d. 26 Dec 1944)

Jarrell, Hugh T. (b. 1897 - d. 1982)

Jarrell, Infant (b. Unknown - d. 14 Apr 1932)

Jarrell, Pearl (b. 1905 - d. 1986)

Jarrell, Shrube (b. 12 Jan 1876 - d. 19 Apr 1954)

Jarrell, Tanford Wesley (b. 2 Jul 1929 - d. 19 Nov 1985)

Jarrell, Tassie C. (b. 7 Mar 1884 - d. 23 Dec 1958)

Jarrett, Blanche (b. 8 Dec 1894 - d. 2 Aug 1895)

Jarrett, Clarence H. (b. 6 Jun 1903 - d. 29 Jun 1945)

Jarrett, Claude L. (b. 1892 - d. 1929)

Jarrett, Colon F. (b. 26 Sep 1911 - d. 6 Jul 1935)

Jarrett, Daisy Davis (b. 12 Feb 1891 - d. 8 Aug 1975)

Jarrett, Donner (b. 1866 - d. 1932)

Jarrett, E. Cicero (b. 3 Jun 1890 - d. 18 Feb 1943)

Jarrett, George (b. 1862 - d. 1940)

Jarrett, Georgie (b. 30 Jan 1914 - d. 26 Sep 1914)

Jarrett, Glenn E. (b. 23 Jun 1911 - d. 9 Aug 1911)

Jarrett, Infant (b. 21 Jul 1907 - d. 24 Sep 1907)

Jarrett, Julius Benfield (b. 8 May 1838 - d. 25 may 1906)
Husband of Winnie Hughs Jarrett

Jarrett, Mamie (b. 10 Apr 1891 - d. 22 Sep 1905)

Jarrett, Metter (b. 3 Sep 1905 - d. 25 Jun 1914)

Jarrett, Nitie Prevost (b. 1878 - d. 1945)

Jarrett, Robert Lee (b. 1872 - d. 1951)

Jarrett, Roland Lee (b. 26 Sep 1911 - d. 30 Jul 1961)

Jarrett, Winnie Hughs (b. 7 Apr 1840 - d. 8 Mar 1900)
Wife of Julius Benfield Jarrett

Jefferies, Martha Jean Underwood (b. 17 Jan 1926 - d. 27 Jul 2002)

Jennings, Louetta Diffee (b. 10 Feb 1878 - d. 22 Dec 1942)

Jerrell, Allie M. (b. 7 Sep 1883 - d. 22 Oct 1935)

Jerrell, Calvin (b. 1848 - d. 1931)

Jerrell, Claude (b. 7 May 1916 - d. 11 Sep 1967)

Jerrell, D. Frank (b. 25 Aug 1899 - d. 26 Sep 1971)

Jerrell, Doary (b. 2 Apr 1880 - d. 11 Jul 1885)

Jerrell, Ida Sheffield (b. 12 Nov 1905 - d. 3 Jan 1997)

Jerrell, Jennie (b. 1868 - d. 1920)

Jerrell, Russell Hubert (b. 14 Nov 1914 - d. 4 May 1979)

Jerrell, Samuel (b. 15 Aug 1891 - d. 9 Apr 1995)

Jerrell, Sarah (b. Unknown - d. 15 Aug 1919)

Jerrell, William H. (b. Jun 1947 - d. 8 Nov 1908)

Johnson, Emmitt (b. 18 Jul 1887 - d. 18 May 1890)

Johnson, Ola Mae Beck (b. 21 Aug 1926 - d. 6 Jul 2003)

Johnson, Worth Lee (b. 20 Jan 1928 - d. 17 May 1970)

Jones, Elbert Franklin (b. 23 May 1921 - d. 16 Jun 1937)

Jones, John Franklin (b. 10 Feb 1897 - d. 1 Feb 1988)

Jones, Maie Bonkemeyer (b. 6 Jan 1903 - d. 19 Aug 1985)

Julian, Daniel R. (b. 25 Jan 1824 - d. 27 Feb 1911)

Julian, Minnah S. (b. Unknown - d. 15 Aug 1858)

Julian, Susan (b. Unknown - d. 18 Aug 1855)

Kennedy, Yvonne Dale Keye (b. 25 Nov 1950 - d. 13 Aug 1978)

Kersey, Vance, Jr. (b. 29 Apr 1945 - d. 9 Jul 2008)

Kimes, George Thomas (b. 25 Sep 1906 - d. 4 Feb 1975)

Kimes, Roxie R. Cranford (b. 1853 - d. 1937)

Kimes, Sadie Luck (b. 20 Oct 1907 - d. 16 Dec 1975)

Kimes, Thomas O. (b. 29 May 1929 - d. 8 Aor 1932)

Kinner, Effie Miama (b. 7 Sep 1883 - d. 20 Sep 1898)

Kinner, Martha Coble (b. 7 Dec 1859 - d. 7 Jul 1956)

Kinner, W. R. (b. 25 Oct 1815 - d. 2 Nov 1904)

Lackey, Infant (b. 29 Sep 1926 - d. 29 Dec 1926)

Lamb, Burton A. (b. 5 Aug 1874 - d. 19 Jan 1893)

Lamb, Elizabeth J. (b. 4 Sep 1824 - d. 1 Jul 1906)

Lamb, H. B. (b. 18 Feb 1854 - d. 24 Nov 1874)

Lamb, Harmon (b. 22 Aug 1808 - d. 26 Feb 1878)

Lamb, L. C. (b. 1858 - d. 1940)

Lamb, Sally A. (b. 20 May 1824 - d. 10 Aug 1885)

Lane, Cleta Lee (b. 1918 - d. 2000)

Lane, Russell Huey (b. 1917 - d. 1989)

Langley, Minnie C. (b. 19 Jan 1906 - d. 23 Dec 1982)

Langley, Roy Lee (b. 22 Jul 1904 - d. 26 Jul 1979)

Lanning, Nora R. (b. 14 Jul 1871 - d. 10 Dec 1953)

Lanning, Rev Jeff (b. 10 Jul 1861 - d. 18 Feb 1928)

Laughlin, Amanda Jane (b. 19 Mar 1848 - d. 15 Nov 1904)

Laughlin, Grady D. (b. 4 May 1915 - d. 12 Mar 2002)

Laughlin, Juanita P. (b. 8 Feb 1912 - d. 30 Dec 2004)

Laughlin, Sallie I. (b. Unknown - d. 7 Jun 1866)

Lemmons, Carl L. (b. 19 Jun 1919 - d. 20 Feb 1994)

Lemmons, Infant Sons (b. 1946 - d. 1946)

Lemmons, John Z. (b. 15 May1877 - d. 10 Oct 1950)

Lemmons, Lucy M. (b. 13 Apr 1883 - d. 11 Jan 1972)

Lemmons, Teresa Jane (b. 24 Mar 1959 - d. 22 Apr 1960)

Lemons, Henry Fred (b. 30 Mar 1938 - d. 23 Apr 2005)

Lineberry, Hilda Pugh (b. 6 Mar 1907 - d. 13 Apr 2007)

Lineberry, Judy Lucas (b. 30 May1948 - d. 4 Mar 2007)

Lineberry, Lucinda (b. Unknown - d. 27 Dec 1883)

Lovell, Dorothy C. (b. 1923 - d. 1948)

Luck, Bettie E. (b. 16 Sep 1888 - d. 14 Jun 1906)

Luck, Corine C. (b. 24 Apr 1874 - d. 11 Jun 1959)

Luck, Eli E. (b. 21 Aug 1841 - d. 4 Mar 1915)

Luck, Henry T. (b. 2 Mar 1855 - d. 14 Jul 1929)

Luck, Lloyd Milton (b. 19 May 1926 - d. 28 Aug 2000)

Luck, Lucy J. (b. 4 Mar 1876 - d. 28 Oct 1881)

Luck, Mary G. (b. 23 Apr 1850 - d. 24 Jun 1903)

Luck, Mary R. (b. 10 Nov 1842 - d. 29 Sep 1889)

Luck, William Henry (b. 6 Dec 1928 - d. 20 Jun 1930)

Maness, Frances L. (b. 16 Aug 1924 - d. 5 Sep 1991)

Marley, Harvey Clinton (b. 9 Oct 1920 - d. 14 May 2005)

Marley, Mozelle H. (b. 11 Dec 1921 - d. 31 Oct 1975)

Mashburn, Deborah Lynn Smith (b. 11 May 1959 - d. 15 Apr 2007)

McCallum, Viola W. (b. 28 Jan 1916 - d. 22 Mar 1974)

McLean, Donna (b. 27 May1914 - d. 1 Dec 1998)

McLean, Floyd (b. 24 Dec 1913 - d. 22 Mar 1962)

Millikan, Alfred Russell (b. 9 May 1871 - d. 31 Jul 1945)

Millikan, Archie M. (b. 1 Mar 1905 - d. 12 Nov 1905)

Millikan, Brenda Lee (b. 3 Mar 1946 - d. 10 May 1946)

Millikan, Debra Ann (b. 28 Aug 1960 - d. 31 Aug 1960)

Millikan, Everett (b. 8 Aug 1911 - d. 8 Aug 1911)

Millikan, Jesse F. (b. 31 May 1900 - d. 26 Jun 1967)

Millikan, Jonnie Russell (b. 1 Aug 1937 - d. 16 Aug 2007)

Millikan, Lillie Lucile (b. 16 Apr 1908 - d. 27 Apr 1910)

Millikan, Ollie Mae (b. 18 Jul 1905 - d. 10 Jun 1991)

Millikan, Pearly Mills (b. 25 Mar 1903 - d. 8 Jan 1904)

Millikan, Rebecca Jane (b. 16 Jan 1875 - d. 11 Apr 1902)

Millikan, Robert A. (b. 1906 - d. 1958)

Millikan, Sarah E. (b. 1913 - d. 1968)

Moore, Edith (b. 12 Jul 1925 - d. 30 Nov 2004)

Moore, Hugh Brian (b. 7 Dec 1963 - d. 23 Dec 1963)

Morgan, Betty Jo Hooker (b. 3 Dec 1944 - d. 24 Sep 1997)

Morris, Arvie Sides (b. 24 Jul 1895 - d. 10 Jun1952)

Morris, Barney (b. 4 Jul 1898 - d. 23 Apr 1955)

Morris, Fleta J. (b. 20 Sept1918 - d. 4 Nov 1995)

Morris, Infant (b. Unknown - d. 17 Mar 1926)

Morris, Kin (b. 23 Sep 1903 - d. 26 Jul 1954)

Morris, Kin, Jr (b. 21 Mar 1932 - d. 25 Sep 1952)

Morris, M. B. (b. 19 Aug 1924 - d. 27 Aug 2003)

Morris, Wiona K. Pepper (b. 2 Mar 1934 - d. 1 Jan 1973)

Neighbors, Dora L (b. 17 May 1896 - d. 31 Apr 1898)

Neighbors, Elliott (b. 23 Jun 1870 - d. 11 Mar 1931)

Neighbors, Jim (b. 8 Sep 1893 - d. 8 Sep 1893)

Neighbors, Philena (b. 27 Aug 1871 - d. 22 Jun 1914)

Neighbors, Ruth C. (b. 8 Aug 1854 - d. 27 Apr 1891)

Nelson, A. Dennis (b. 1861 - d. 1942)

Nelson, Annie Mae (b. 2 Oct 1915 - d. 25 Feb 1924)

Nelson, Claude E. (b. 1 May 1907 - d. 9 Apr 1978)

Nelson, Huldah J. (b. 1848 - d. 1939)

Parrish, Ida Martisha (b. 17 Nov 1876 - d. 13 Apr 1958)

Parrish, Stella Dail (b. 22 Dec 1930 - d. 24 Dec 1976)

Parrish, Walter Fritz (b. 11 Oct 1908 - d. 13 Aug 1985)

Pickett, Senus S. (b. 1878 - d. 1974)

Pickett, Wiley A. (b. 1877 - d. 1955)

Poindexter, Mallie D. (b. 1939 - d. 1975)

Poole, Cora J. Presnell (b. 8 Aug 1881 - d. 22 Sep 1952)

Poole, William D. (b. 22 Feb 1879 - d. 16 Feb 1952)

Presnell, Esare L. (b. 1888 - d. 1970)

Presnell, Leola P. Bell (b. 30 Apr 1913 - d. 3 May 1989)

Presnell, Louie H. (b. 1911 - d. 1956)

Presnell, Sarah S. (b. 31 May 1882 - d. 11 Aug 1965)

Prevost, Henry M. (b. 1 May 1889 - d. 13 Feb 1908)

Prevost, Joseph B. (b. 20 Jan 1891 - d. 8 Mar 1919)

Prevost, Julia Ann Ridge (b. 1849 - d. 1937)

Prevost, William N. (b. 19 Dec 1885 - d. 19 Feb 1911)

Pritchard, Bione (b. 26 Mar 1832 - d. 15 May 1921)

Pritchard, Carrie E. (b. 2 Mar 1883 - d. 9 Jun 1885)

Pritchard, Ella V. (b. 22 Aug 1862 - d. 14 Jan 1901)

Pritchard, Infant (b. 1 Jan 1863 - d. 4 Feb 1863)

Pritchard, Joseph Causey (b. 13 Dec 1852 - d. 30 Apr !928)

Pritchard, L. F. (b. 5 Sep 1847 - d. 29 Mov 1913)

Pritchard, Mary Syronia (b. 14 Dec 1853 - d. 13 Mar 1936)

Pritchard, Nancy Ellen (b. 1854 - d. 1898)

Pritchard, Susan G. Amich (b. 10 Nov 1862 - d. 30 Dec 1938)

Pritchard, Temerance (b. 17 Apr 1826 - d. 28 Jul 1903)

Pritchard, Zimmiria (b. 18 Dec 1855 - d. 6 Apr 1906)

Provo, Jr (b. 19 Jun 1850 - d. 19 Nov 1896)

Reeder, Mozelle Bernice William (b. 4 Oct 1921 - d. 1 Nov 2005)

Rich, Allie M (b. 26 Jul 1889 - d. 19 Jan 1917)

Richardson, Louise (b. 25 Sep 1919 - d. 14 Jul 1920)

Ring, Hobart (b. 23 Dec 1902 - d. 6 Jun 1904)

Ring, James Roland (b. 16 Jan 1905 - d. 23 May 1913)

Rogers, John D. (b. 1879 - d. 1962)

Roland, Franklin Lee (b. 3 Mar 1938 - d. 29 Mar 1938)

Roland, James Walter (b. 29 Nov 1894 - d. 8 May 1953)

Roland, Sarah Gregson (b. 22 Sep 1900 - d. 5 May 1973)

Rollins, Annie R. (b. 15 Feb 1887 - d. 29 Nov 1969)

Rollins, Bessie Lilian (b. 3 Mar 1896 - d. 5 Oct 1983)

Rollins, Carl Cliffton (b. 27 Sep 1882 - d. 14 Feb 1967)

Rollins, Carl Jimmy, Jr. (b. 15 Oct 1921 - d. 27 Feb 1994)

Rollins, Charlie (b. 8 Jan 1861 - d. 7 Jul 1863)

Rollins, Claude C. (b. 21 May1912 - d. 14 Jul 1914)

Rollins, Emmert (b. 29 Jan 1889 - d. 22 Nov 1984)

Rollins, Frances M. (b. 24 Nov 1816 - d. 23 Nov 1884)

Rollins, Gilmer E. (b. 19 Aug 1887 - d. 13 Aug 1956)

Rollins, Hazel R. (b. 25 Aug 1922 - d. 6 Apr 1981)

Rollins, Historia D. Cross (b. 11 Dec 1859 - d. 20 Dec 1935)

Rollins, Isaac H. (b. 15 Jun 1891 - d. 12 Dec 1901)

Rollins, Jack (b. Unknown - d. 16 Dec 1923)

Rollins, Margaret H. (b. 16 Oct 1915 - d. 5 Nov 1917)

Rollins, Mattie Jarrett (b. 1888 - d. 1921)

Rollins, Nancy J. (b. 22 Jan 1837 - d. 11 Nov 1922)

Rollins, Oland V. (b. Unknown - d. 17 Nov 1889)

Rollins, Walter Everett (b. 22 May 1864 - d. 31 Oct 1943)

Rollons, Garland M. (b. 21 Sep 1885 - d. 11 Nov 1959)

Routh, Dora Ann (b. 14 Sep 1882 - d. 9 May 1938)

Routh, Pearly W. (b. 28 Nov 1922 - d. 2 Feb 1998)

Routh, Roland Samuel (b. 13 Apr 1915 - d. 9 May 1977)

Routh, Willie (b. 1 Aug 1883 - d. 13 Jun 1926)

Sanders, E. Frank (b. 1862 - d. 1927)

Sanders, Margaret R. (b. 1878 - d. 1959)

Sanders, Myrtle Wrenn (b. 10 Apr 1904 - d. 9 Apr 1992)

Saunders, Bessie C. (b. 1897 - d. 1970)

Saunders, Elijah Franklin (b. 10 Apr 1869 - d. 16 Oct 1927)

Saunders, Eva Coley (b. 21 May 1917 - d. 15 Mar 1994)

Saunders, Hettie Belle (b. 16 Oct 1890 - d. 8 Jul 1981)

Saunders, Margaret Elizabeth Rose (b. 1878 - d. 1959)

Saunders, Myrtie Wrenn (b. 10 Apr 1904 - d. 9 Apr 1992)

Saunders, Ricky Lee (b. 27 May 1958 - d. 14 Jun 1958)

Saunders, Robert Lee (b. 23 Dec 1915 - d. 5 Jun 1990)

Saunders, Walter E. (b. 1896 - d. 1989)

Scott, Donnie P. (b. 28 Apr 1923 - d. 25 May 1995)

Sechrest, Mary L. (b. Unknown - d. 10 Sept 1878)

Shaw, Alexander Washington (b. 17 Jan 1901 - d. 13 Aug 1971)

Shaw, Lillie Marony Henson (b. 20 Nov 1901 - d. 21 Aug 1958)

Sheffield, Helen B. (b. 16 Oct 1910 - d. 9 Jun 1984)

Sheffield, Howard L. (b. 12 Oct 1907 - d. 11 Sep 1954)

Smith, C. C. (b. Unknown - d. 1918)

Smith, Carrie Lee Bonkemeyer (b. 7 Jan 1896 - d. 29 Sep 1898)

Smith, Etta L. (b. 4 Sep 1883 - d. 21 Feb 1892)

Smith, Franklin (b. 15 Jan 1878 - d. 14 Sep 1887)

Smith, James (b. 28 Feb 1880 - d. 14 Sep 1997)

Smith, LaFayett (b. 22 Oct 1904 - d. 22 Oct 1904)

Smith, Lueler (b. 14 Sep 1870 - d. 15 Oct 1897)

Smith, Mary Glasgow (b. 12 Dec 1855 - d. 5 Mar 1924)

Smith, Robert G. (b. 18 Mar 1877 - d. 2 Mar 1892)

Smith, Senith E. (b. 8 Mar 1842 - d. 15 Jun 1912)

Smith, William P. (b. 17 Aug 1872 - d. 18 Aug 1896)

Snider, Emogene Nelson (b. 6 Oct 1936 - d. 7 Jul 2003)

Snider, John William (b. 5 Jul 1935 - d. 12 Aug 2004)

Spinks, Lee Vance (b. 14 Mar 1863 - d. 10 Oct 1941)

Spinks, Lucy Jane (b. 4 Jun 1872 - d. 23 Sep 1958)

Spinks, Roney Dell (b. 23 Nov 1896 - d. 19 Nov 1903)

Spoon, Thelma Trogdon (b. 26 Jul 1899 - d. 9 May1939)

Spoon, William M. (b. 6 Oct 1897 - d. 19 Mar 1939)

Steed, Catherine (b. 12 May 1822 - d. 23 Aug 1883)

Stevens, James U. (b. 28 Nov 1928 - d. 1 Jan 1992)

Stevenson, Ciceroe (b. 9 Oct 1861 - d. 16 Feb 1894)

Stevenson, Maude M. (b. 6 Oct 1883 - d. 6 Jan 1884)

Stevenson, Samera Ann (b. 24 Aug 1834 - d. 16 May 1915)

Stevenson, William M. (b. 30 Dec 1830 - d. 5 Jun 1919)

Sturgis, William E. (b. 5 Jun 1926 - d. 5 Dec 1984)

Summey, Addie Glasgow (b. 19 Dec 1870 - d. 19 Apr 1947)

Summey, Clifton (b. 7 Jul 1914 - d. 23 Dec 1914)

Summey, Infant (b. Unknown - d. 4 Jan 1908)

Summey, Nelia E. (b. 29 Jan 1891 - d. 16 Aug 1962)

Summey, Robert L. (b. 24 Oct 1862 - d. 23 Mar 1935)

Summey, Will H. (b. 30 Dec 1891 - d. 14 Feb 1963)

Swaney, Beulah Jarrell (b. 4 Mar 1926 - d. 22 Dec 1990)

Swaney, James Alvin (b. 27 Dec 1929 - d. 8 Sep 1986)

Swaney, Lloyd Edward (b. 1922 - d. 1978)

Swaney, Richy (b. 29 Dec 1958 - d. 1 May 1959)

Swaney, Robert (b. 29 Oct 1955 - d. 3 May 1956)

Swaney, William Edward (b. 15 mar 1951 - d. 3 Jul 2003)

Sykes, Eulay (b. 1907 - d. 1990)

Sykes, Jesse P. (b. 1907 - d. 1990)

Tate, Clyde Willie (b. 10 Oct 1910 - d. 3 Jun 1947)

Tate, Juanita Day (b. 27 Jun 1944 - d. 10 Oct 1970)

Tate, Lincoln (b. 23 Feb 1918 - d. 6 Jun 1955)

Tate, Stella Matilda Poindexter (b. 26 Mar 1918 - d. 12 Aug 2001)

Thurber, Ethel R. (b. 29 Jan 1911 - d. 26 Mar 1987)

Thurber, Jerry A. (b. 29 Jan 1907 - d. 25 Aug 1965)

Tolbert, Marvin Floyd (b. 27 May 1914 - d. 30 Dec 1976)

Trogdon, Amie T. (b. 1839 - d. 1922)

Trogdon, Flora Jane (b. 1869 - d. 1895)

Trogdon, Infant (b. Unknown - d. 17 Feb 1958)

Trogdon, Lenora (b. 1894 - d. 1895)

Trogdon, Martha T. (b. 1852 - d. 1935)

Trogdon, Moses (b. 1873 - d. 1895)

Trogdon, Ralph L. (b. 11 May 1914 - d. 24 Nov 1915)

Trogdon, Ronald Keith (b. 2 Apr 1955 - d. 6 Aug 1975)

Trogdon, William (b. 10 Feb 1909 - d. 5 May 1910)

Trogdon, William D. (b. 22 Dec 1862 - d. 28 Jun 1934)

Trogdon, William R. (b. 1845 - d. 1927)

Trotter, John C. (b. 13 Jun 1881 - d. 11 Dec 1953)

Trotter, Mary I. (b. 14 Apr 1866 - d. 7 Nov 1949)

Trotter, Nicky Travis (b. 1958 - d. 22 Mar 2008)

Tysinger, Colon Edgar (b. 1903 - d. 1956)

Tysinger, Ed A. (b. 4 Dec 1877 - d. 6 Jan 1944)

Tysinger, Edny Archibald (b. 1918 - d. 2000)

Tysinger, Lucy L. Conner (b. 29 Jan 1883 - d. 16 Nov 1948)

Underwood, Carrie H. (b. 1890 - d. 1977)

Underwood, Charles C. (b. 1890 - d. 1959)

Underwood, Cicerio (b. 21 Jun 1891 - d. 19 Feb 1947)

Underwood, Daisy H. (b. 1905 - d. 1981)

Underwood, David Carroll (b. 23 Feb 1941 - d. 20 Jun 1989)

Underwood, Henry A. (b. 1857 - d. 1939)

Underwood, Henry O. (b. 1902 - d. 1968)

Underwood, Infant (b. 30 Jul 1910 - d. 31 Jul 1910)

Underwood, James A. (b. 1928 - d. 1983)

Underwood, Johannah F. (b. 1864 - d. 1934)

Underwood, Lulu C. (b. 6 May 1893 - d. 11 Feb 1967)

Underwood, Martha D. (b. 27 Feb 1823 - d. 5 Jan 1887)

Underwood, Martha U. Jefferies (b. 17 Jan 1942 - d. 27 Jul 2002)

Underwood, Melvin (b. 3 Dec 1906 - d. 21 Apr 1908)

Underwood, Samuel (b. 14 Feb 1822 - d. 2 Jan 1914)

Underwood, Thelma L. (b. 25 may 1911 - d. 16 Apr 1912)

Varner, Lucy L. Stevenson (b. 25 Aug 1870 - d. 31 Mar 1892)

Vuncannon, Martitia (b. 24 Feb 1867 - d. 21 Mar 1939)

Vuncannon, Wilson (b. 7 Sep 1839 - d. 19 Mar 1888)

Walters, Betty Trogdon (b. 14Aug 1935 - d. 25 Jun1994)

Walters, Joel B., Jr. (b. 11 May 1941 - d. 8 Aug 1994)

Walters, Mildred B. (b. 24 Feb 1914 - d. 11 Jun 2001)

Walton, Betty Jean (b. 1934 - d. 1949)

Walton, John E. (b. 1919 - d. 1939)

Walton, John M. (b. 1902 - d. 1951)

Webster, Delmer H. (b. 5 Jul 1912 - d. 2 Jun 1965)

Webster, Nellie L. (b. 15 Dec 1902 - d. 22 Jun 1965)

Welborn, Beatrice R. (b. 1907 - d. 1966)

Welborn, Guy A. (b. 1904 - d. 1959)

Willard, Jeffery Addison (b. 8 Jun 1980 - d. 28 Feb 2000)

Willard, Talina Mielette (b. 12 Jun 1982 - d. 14 Jun 1982)

Williams, Albert F. (b. 2 Feb 1879 - d. 24 Jul 1957)

Williams, Cinda C. (b. 14 Jul 1882 - d. 10 Dec 1957)

Williams, Clara Kathaleen (b. 11 Jun 1902 - d. 31 Dec 1972)

Williams, Dora (b. 15 Jan 1911 - d. 17 Feb 1911)

Williams, G. (b. 19 Aug 1836 - d. 10 Oct 1901)

Williams, Gurnie L. (b. 1893 - d. 1958)

Williams, I. (b. 29 Aug 1902 - d. 24 Oct 1924)

Williams, Iland B. (b. 1898 - d. 1980)

Williams, Infant (b. 6 May 1909 - d. 12 Jun 1909)

Williams, James H. (b. 2 Jan 1903 - d. 13 Nov 1907)

Williams, Jimmy A. Huges (b. 21 May 1876 - d. 18 May 1884)

Williams, Maxine Burrow (b. 2 Aug 1924 - d. 27 Jul 1987)

Williams, Nancy Ellen Leuwalled (b. 1863 - d. 1934)

Williams, Nettie (b. 16 Jul 1876 - d. 2 Jun 1886)

Williams, Nora (b. 15 Jan 1911 - d. 16 Jan 1911)

Williams, Richard Henry (b. 31 Aug 1924 - d. 6 Jun 1997)

Williams, Robert Ernest (b. 1890 - d. 1929)

Williams, Susan J. (b. 3 Jun 1836 - d. 5 Mar 1911)

Williams, Viola Hicks (b. 1892 - d. 1878)

Williams, William Alexander (b. 1850 - d. 1917)

Williamson, Brenda Joyce (b. 25 Apr 1941 - d. 27 Apr 1941)

Williamson, Carson Eugene (b. 22 Jun 1918 - d. 11 May 1983)

Williamson, James D. (b. 21 Jan 1927 - d. 5 Oct 1987)

Williamson, Levi Jackson (b. 20 Dec 1884 - d. 9 Jul 1942)

Williamson, Lollie A. (b. 19 Nov 1870 - d. 23 Jul 1893)

Williamson, Lulu Maggie Brown (b. 24 Jul 1894 - d. 20 May 1974)

Wilson, Arch C. (b. 12 May 1864 - d. 23 Nov 1943)

Wilson, Mineva (b. 2 May 1864 - d. 13 Jan 1943)

Wilson, Queen Victoria Hinshaw (b. 11 Jan 1911 - d. 15 Mar 1999)

Wilson, Raylee (b. 17 Sep 1937 - d. 11 Feb 2000)

Wilson, Weldon D. (b. 26 Mar 1906 - d. 19 Nov 1939)

Winningham, Artemas B. (b. 10 May 1896 - d. 22 Jun 1964)

Winningham, Daisy A. (b. 9 May 1896 - d. 15 Apr 1971)

Winningham, Emmce R. (b. 22 Jun 1860 - d. 23 Mar 1935)

Winningham, M. R. (b. 12 May 1858 - d. 18 Dec 1925)

Wood, Lucy Orlene (b. 4 Oct 1911 - d. 15 Sep 1968)

York, Alice P. (b. 18 Jul 1888 - d. 13 Sep 1897)

York, Annie M. (b. 17 Feb 1805 - d. 19 Sep 1968)

York, Archie N. (b. 16 May 1851 - d. 26 Jun 1854)

York, Beulah Davis (b. 19 Sep 1905 - d. 4 Apr 1981)

York, Blanche Clara (b. 3 Mar 1893 - d. 15 Jan 1980)

York, Chisse (b. 7 Jul 1892 - d. 19 Sep 1967)

York, Clarence L. (b. 23 Sep 1899 - d. 31 Mar 1933)

York, Clary Harvey (b. 9 Sep 1890 - d. 13 Sep 1890)

York, Cora Ella (b. 21 Apr 1876 - d. 29 Mar 1947)

York, Delphina (b. 6 Sep 1822 - d. 7 Sep 1898)

York, Ed (b. 8 Jun 1853 - d. 19 Oct 1947)

York, Edgar L. (b. 27 Sep 1853 - d. 15 Oct 1922)

York, Edith Marie (b. 18 Jan 1911 - d. 28 Jan 1993)

York, Frances S. (b. 1927 - d. 2000)

York, Frank L. (b. 1875 - d. 1944)

York, George Lawerence (b. 7 Oct 1890 - d. 5 Aug 1948)

York, Glenn G. (b. 5 Jul 1896 - d. 29 Dec 1937)

York, Infant (b. 14 Jan 1913 - d. 9 Mar 1913)

York, James Worth (b. 21 Sep 1894 - d. 12 Oct 1897)

York, John (b. Unknown - d. Oct 1859)

York, Joseph H. (b. 14 Feb 1882 - d. 19 Feb 1941)

York, Josiah L. (b. 22 Sep 1822 - d. 8 Sep 1882)

York, Lisa (b. 28 Nov 1899 - d. 23 Nov 1944)

York, Luris (b. 24 Aug 1905 - d. 28 Aug 1905)

York, Martha (b. Unknown - d. 24 Dec 1868)

York, Mary Ida (b. 1879 - d. 1966)

York, Mattie W. (b. 20 Feb 1880 - d. 5 Oct 1904)

York, Rebecca (b. 16 Jul 1853 - d. 9 Feb 1933)

York, Rebekak (b. 1859 - d. 1940)

York, Roland Edgar (b. 23 Jul 1910 - d. 27 May 1977)

York, Rolas B., Jr. (b. 1923 - d. 1997)

York, Rolas Bryant (b. 1900 - d. 1972)

York, Rosa B. (b. 14 Feb 1897 - d. 10 Oct 1902)

York, Wesley G. (b. 1857 - d. 1915)

Yow, Annie T. (b. 1879 - d. 1956)

Yow, Oren F. (b. 1875 - d. 1955)
Web page updated 13 May 2017
Index of All Cemeteries
Alphabetical Index of All Burials
Previous Page