Index of All Cemeteries
Alphabetical Index of All Burials
Previous Page
Use the following to search across all the cemeteries listed.
Example: "Smith, Roger" (yes, use the quotes)
047 MT. GIDEON APOSTOLIC CHURCH OF GOD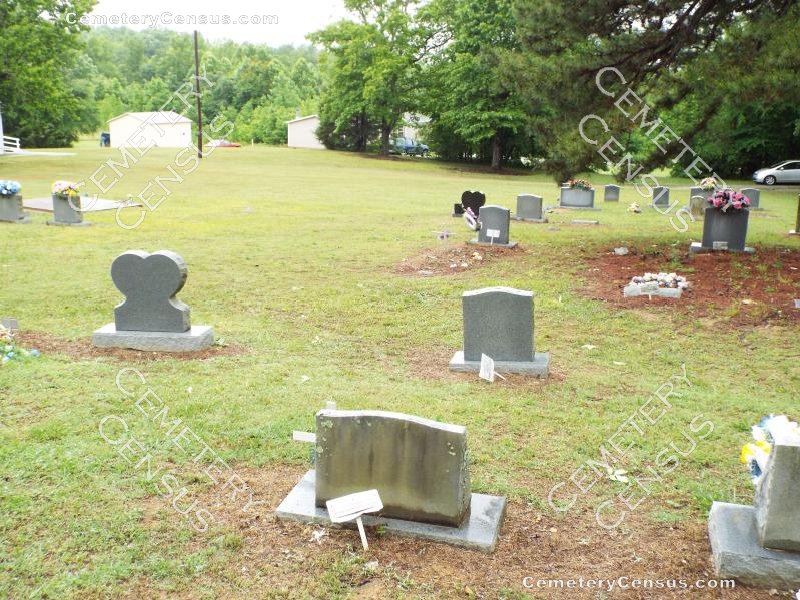 Location - on Hazel Lawson Rd, Roxboro.

Coordinates: 36d 25m 10.4s N; 78d 50m 47.7s W Click here for Google maps

Directions: from the Post Office on Main St. in Roxboro, go north on Main to Depot St. and turn right onto Depot St. Go about 6 miles to Allensville four way stop signs, Turn left onto Dirgie Mine Rd and go about 2 miles to Hazel Lawson Road. Go about 1 mile to the church on the left. Cemetery is by the side of the church.

View of the church. View of the church sign.

Survey and photographs by Melanie Sabins and John Sabins in November 2015.


Jay, Clemon, Sr. (b. 8 Dec 1909 - d. 19 Jul 1971)
Husband of Maggie S. Jay. Married 20 Jan 1940. PFC, US Army, WW-II Military marker. Father of Mary, Pearlie, Sandra, Clemon Jr., Felix, Kenneth, Bernard, Leonard, Larry, Ricky, and William.
Wife of Clemon Jay, Sr.. Married 20 Jan 1940.
May The Work I've Done Speak For Me
Husband of Ruth Swann McCullough
Wife of Melvin Palmer. Mother of Betsy Townsend, Remele Harris, Shirley Winstead, Alice Lester, Betty Benton, Elizabeth Black, Revf. Dennis Palmer, Andrew Palmer, Arnold Palmer, and Calvin Palmer. Grandmother of 28. G-Grandmother of 29. Native of Person Co., NC
Funeral Home Marker. Husband of Annie Mae Palmer. Brother of Ophelia Jackson, Rev. Clarence Palmer, and George Palmer. Grandfather of 19. G-Grandfather of 30. Father of Remel Harris, Betsy Lewis, Betty Benton, Elizabeth Black, Shirley Palmer, Alice Lester, Andrew Palmer, Rev. Dennis Palmer, Calvin Palmer, and Arnold Palmer. Native of Halifax Co., VA. Died in Person Co., NC
Husband of Lillie Mae Satterfield
Wife of James Satterfield
Wife of Pete E. Thorpe. Sister of Kenneth Jay, Bernard Jay, Ricky Jay, Larry Jay, Donnell Jay, Clement Jay, and Sandra D. Jay Roberts. Mother of Pamela Thorpe, Edward Thorpe, and Jason Thorpe. Grandmother of Tiffany Warren and Damian Warren. Died in Person Co., NC
Husband of Pearlie J. Thorpe
Funeral Home Marker. Married.
Funeral Home Marker. Brother of Wanda Hatchett, William Earl Wilkerson, and Randal Wilkerson. Native of Person Co., NC. Died in Person Co., NC
Sister of Pearlie Thorpe, Sandra Denise Roberts, Clemon Jay, Felix Jay, Kenneth Jay, Larry Jay, Ricky Jay, and Bernard Jay. Died in Linden, NJ
Web page updated 25 June 2017
Index of All Cemeteries
Alphabetical Index of All Burials
Previous Page